The off-season is a wonderful opportunity to restore your body batteries and recover to make your next season stronger. How you execute the off-season triathlon training is also one of the best predictors of performance improvement. We believe that champions are made in the off-season and here is the guide to the best practices.
Your body needs a change
After a final burst of activity in September/October, the season starts to wind down. But your body can now be fatigued or even injured. In such a case, injury healing should be the main focus at the start of your off-season training. Allow all those minor or major injuries to fully heal. We also recommend measuring your heart rate variability during this period. It can tell you if you are still a little overtrained and also help you to reset your baseline for the new season.
Have some fun
As we mentioned in our Ultimate Guide, we don't do triathlons for fun. It's hard, it's painful, and there are easier ways to improve our fitness but we still love it. From time to time, having fun is very important. It boosts our motivation and prevents us from burn-out. Socialise as much as you can, train with friends, take your training off the beaten track and always try something new. Spend some time planning your next season and it will pay off in the long-run. Are you going to beat your PR in your favourite race? Or sign-up for a spring camp in Mallorca? While planning, try our Triathlon Fall Fest. It's a unique opportunity to fulfil all off-season requirements while still keeping your enjoyment levels high.
A common mistake
One could say, in a sport like triathlon, most of the athletes never really get a chance to take a proper off-season. Skipping the whole specific off-season training approach is an obvious mistake, but it's important to remember that continuing your regime throughout the whole year will not give you any advantage in your next season. In fact, you will suffer from the beginning and injuries will sooner or later prove this point. The other extreme (not training at all) is also a bad decision since you will have a hard time getting back into shape after such a break. Try to find the right balance based on our suggestions.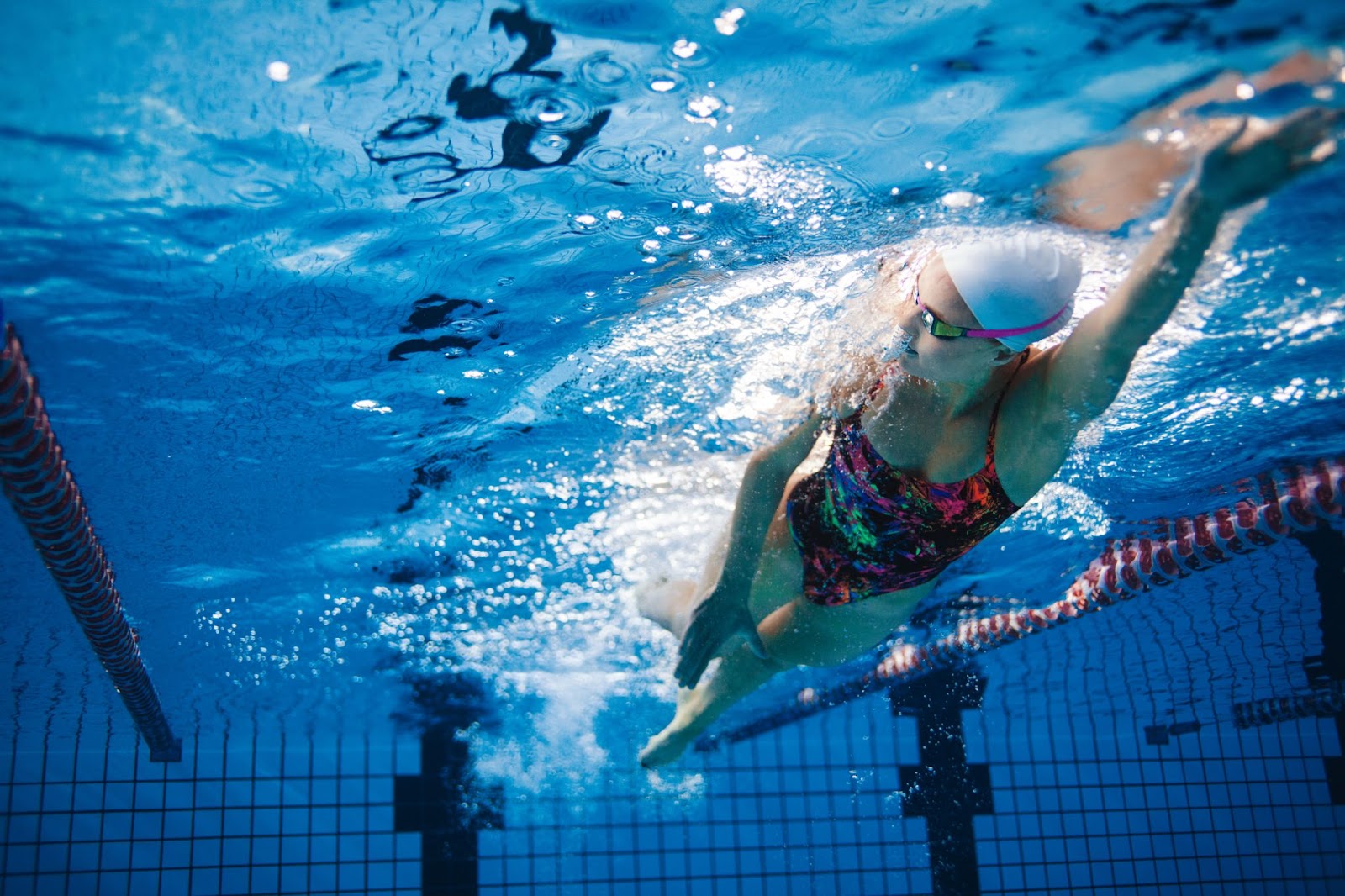 Swim Focus
Looking at the three main disciplines, let's begin with the first discipline - swimming. It all starts in the water and the more comfortable you are with water, the easier it gets later on the bike and especially during the run. Have you ever felt a lack of energy during your last kilometre on the tarmac? Well, it all comes down to your very first kilometre in the water.
We recommend working on technique, short sprints, lots of repetitions and spicing it up with paddles or buoys. To get the maximum benefit, try to swim at least 3 times a week. Even though it's hard to leave your warm bed so early in the morning, the rewarding feeling after your early morning session will always be worth it. And the coffee tastes better too.
So swim, swim, swim…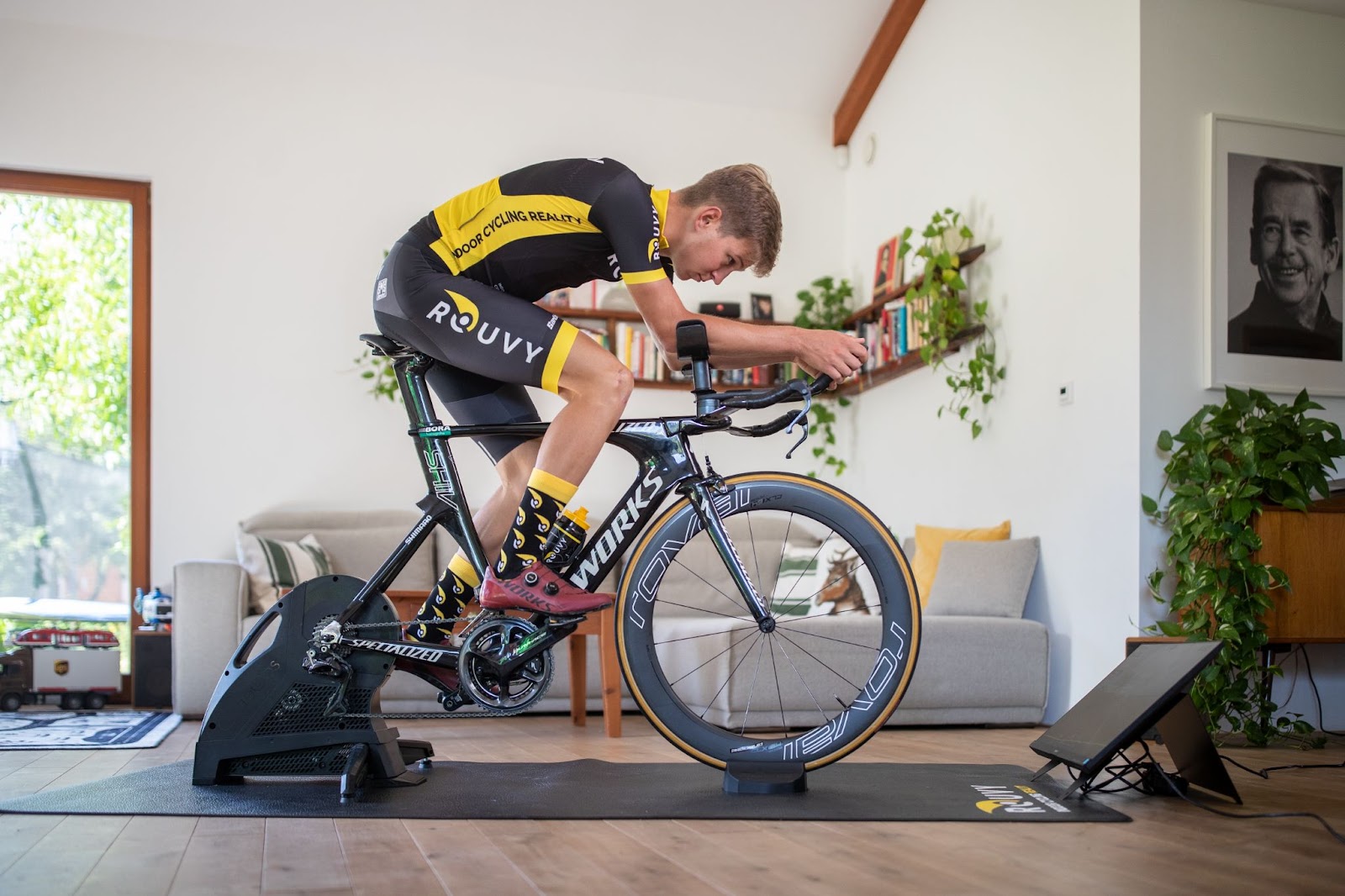 Shorter Rides
Outdoor cycling season might be over but you should still stay in touch with your bike. Take it easy. There's no rush, so now it's time to enjoy it. Keep it short to avoid saddle soreness. If you don't enjoy riding in 5 degrees wearing 6 layers of clothes and coming home with mud all over your favourite jersey, just ride at home. Jump on your bike, hook it up to a turbo trainer and choose one of ROUVY's famous routes which give you the opportunity to ride in sunny weather even though it's raining outside. If you are up for a challenge or ready for one of the workouts, our Triathlon Fall Fest is the perfect opportunity for ideal off-season training. Whether you prefer to push yourself out of your comfort zone by keeping outdoor rides or staying at home and pushing your pedals in your living room, just remember to keep riding.
Oh, and don't be afraid to race even in the off-season. Short indoor races are a way to remind your muscles why you do it and feel some lactate. Also, the advantage of staying safe is well appreciated while healing your wounds from the summer season. What about the Wanaka race or Roth race, where you can challenge Magnus Ditlev, Kyle Smith or other pro triathletes? Discover the world of Challenge Family and enjoy racing all year long. With over 30 full and middle-distance triathlon courses, no Challenge Family race is like any other.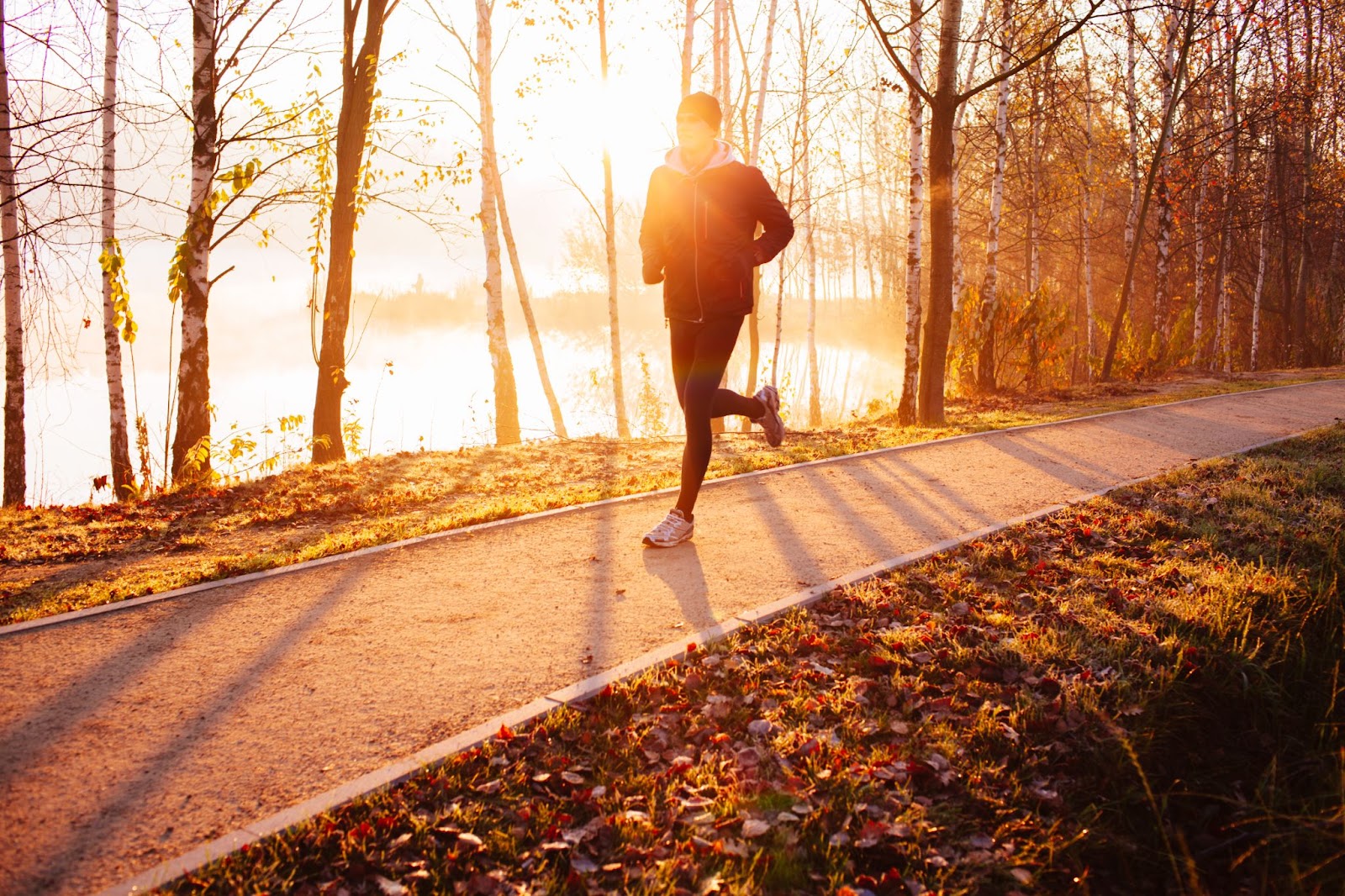 Easy Running
Our message here is clear - save your running legs. While both swimming and cycling can help you to recharge and maintain your batteries, running is on the opposite side. Try to reduce your running sessions and keep them just as a sort of reminder, so your body is not entirely shocked if you break your running routine for several weeks. Anyway, you can certainly still do some short and enjoyable runs, but try to keep it under 1 hour with pretty much no progression in intensity. It's a wonderful opportunity to hop on a treadmill, where you get better shock absorption than on the road.
And don't worry, proper running training will be waiting for you in spring and summertime.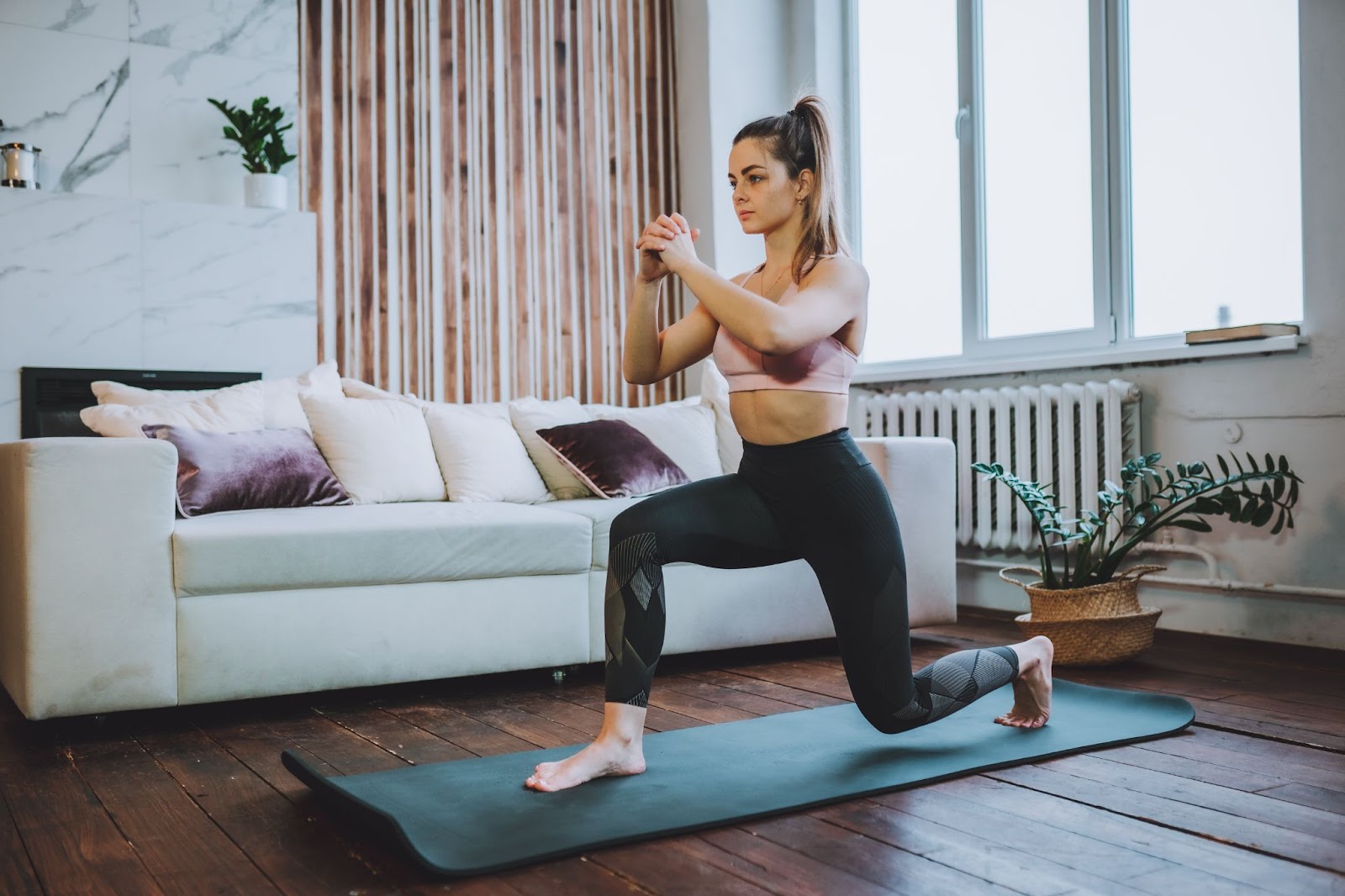 Strengthen your body
Functional training should be part of your training program all year long and most of the pro athletes even say that it's something like the 4th discipline for them. Let's be honest, with all the races and training you rush to complete, the routine is very often broken and off-season is a great chance to set it up properly again. Remember strength training is very important in the prevention of injuries. Don't forget to work on your stretching routine too. There's no time for excuses if you want to smash the local KOM/QOM in the summer.
Gain a little weight
This doesn't mean that every day is a "cheat day", but your body needs to replenish its strength. Triathlon is an endurance-based sport and that has its price. There is a very high chance that your body fat is very low all year long, which is great for racing but not for your immune system. You should aim to increase your body weight by at least 2%. Focus on good quality food, but enjoy some treats as well. You deserve it!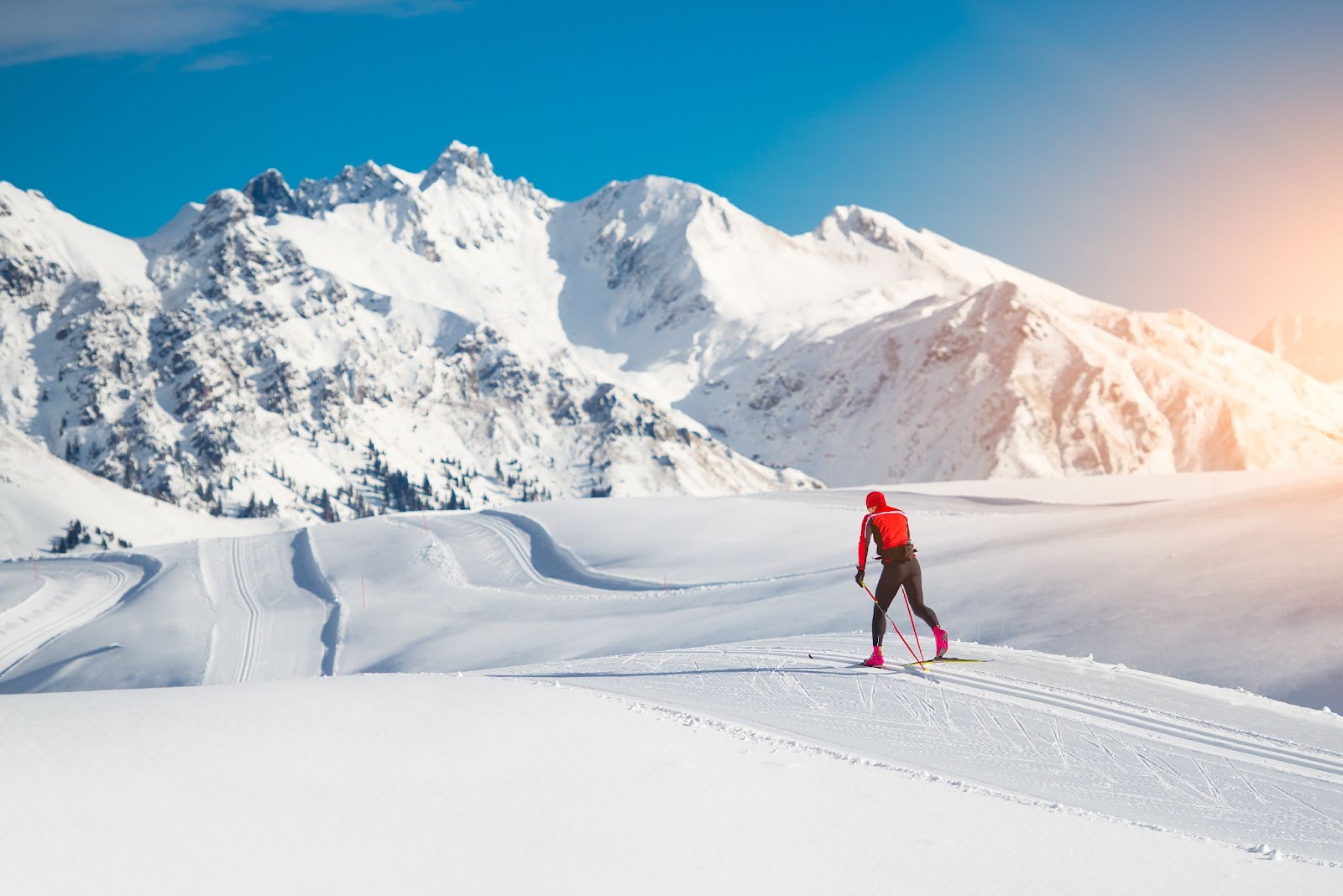 Consider other sports too
Triathlon is mentally tough, we can agree on that and while it's important to care about your physical health, it's also important to think of your mental health. Thankfully, motor skills are transferable, which means that instead of running you can try cross-country skiing with a very similar impact to your training. We also recommend sports like tennis, indoor climbing or any team sport where you can socialise a bit more than during your swimming sessions where you are all alone.
Isn't it nice to finally enjoy something other than a pool, handlebars and never-ending tarmac under your stiff racing shoes?
Off-season doesn't mean no season
All athletes are different and what suits one, doesn't have to suit another. You already know that training has to be personalised and it also counts during your off-season. Find out what you like, don't like and what you enjoy the most. Whether off-season training is your yearly routine or you just want to enter the world of triathlon, we'll say it once again - champions are made in the off-season.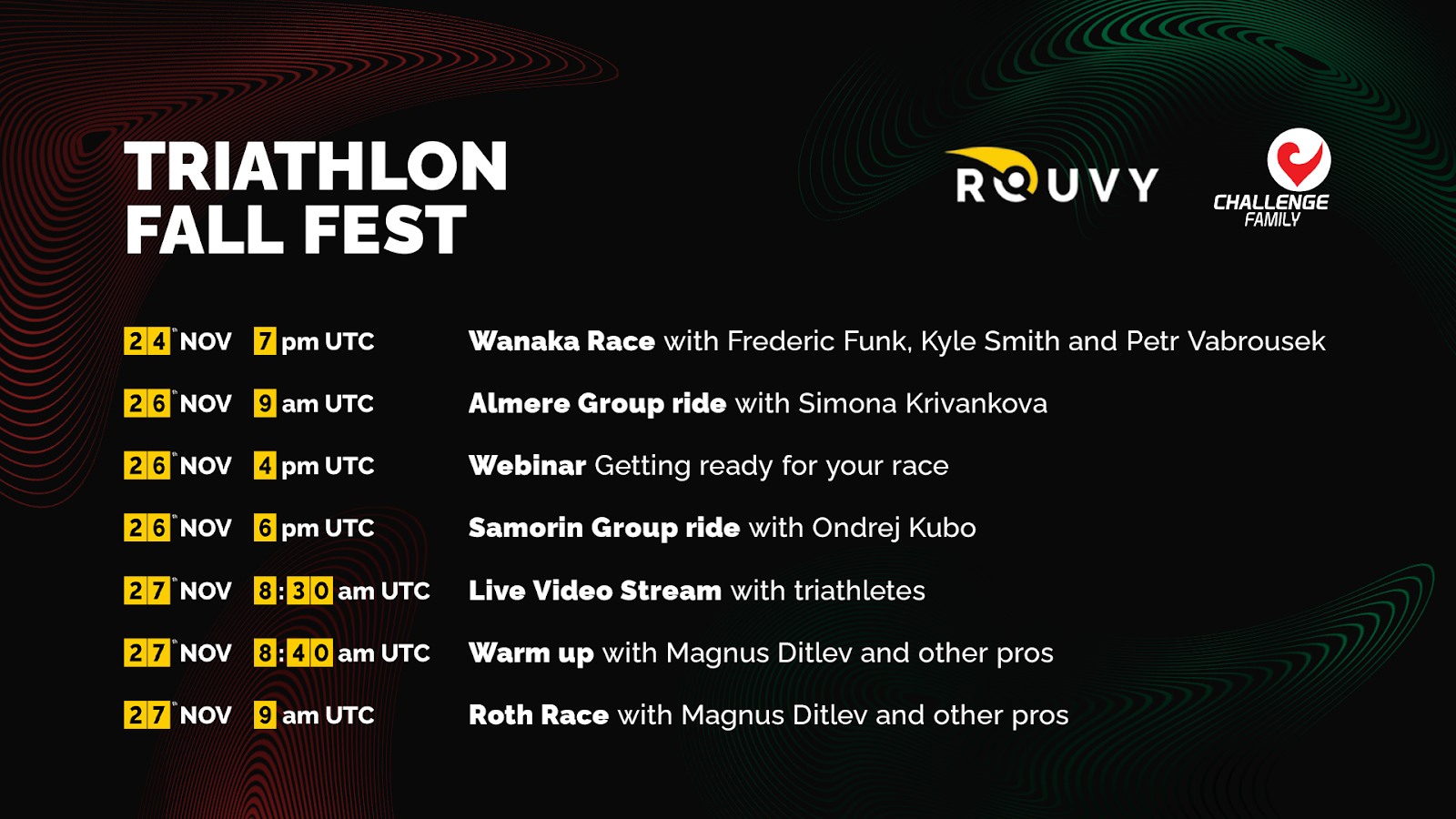 Stay close to the action and follow our Triathlon Fall Fest schedule.