Peguera, Mallorca - it's a warm Saturday morning in the middle of October and the Challenge Peguera Mallorca - middle distance triathlon - starts on the Torà beach. Almost 800 triathletes are set to complete the race including a 1.9 km swim in one of the most beautiful beaches of the Mediterranean, a 90 km technical bike route through amazing countryside scenery, and a 21,1 km run along the crowded boulevard of Peguera. This year is different, two athletes from Rouvy's development team are taking part in this year's challenge.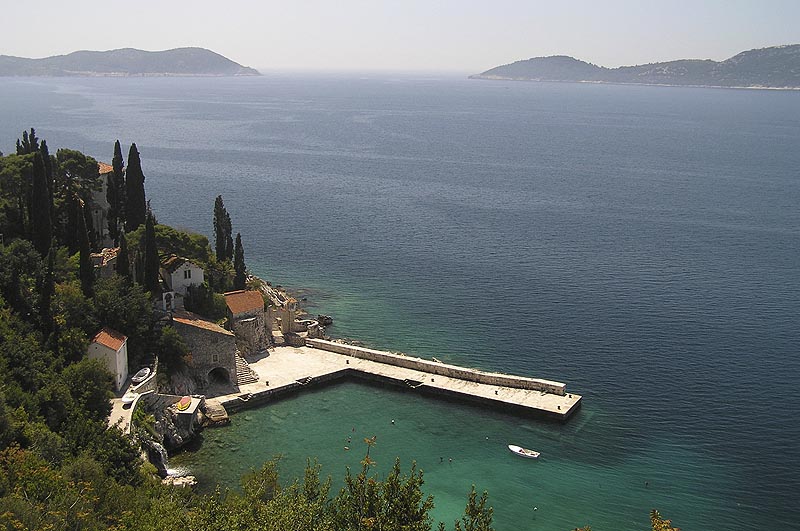 Challenge Mallorca is a middle-distance triathlon based in Peguera, a tourist village on the west coast of Mallorca, just 20 minutes away from Palma. Peguera offers spectacular cycling and running routes through one of the most amazing parts of the island. It's not just about the competition, however. Being part of the race is also about soaking up Mallorca's beautiful beaches and sceneries. All while indulging in Spanish food, coffee, and drinks.
Our developers and passionate athletes David Vaštík (also known as Vašťa) and Matúš Kocka have been lucky enough to experience it all. Vašťa joined us at the beginning of 2022 as one of our backend developers. Matúš has been part of the Rouvy peloton for almost two years. Matúš works as an infrastructure engineer maintaining and developing our compute instances and databases.
Vašťa was kind enough to share his experience with you all.
First of all - it's not very common for developers to be sportsmen, especially triathletes, for its versatility and complexity. What do you like about triathlon, and what was your motivation to attend Challenge Peguera Mallorca?
Well, my triathlon journey wasn't that easy. I'm not very good at swimming and I don't like running - you wouldn't think I was a triathlon lover. Moreover, I have been interested in team sports my whole life. Before I joined Rouvy I was just an avid cyclist, but during my first month, I accidentally befriended a group of triathletes and suddenly was registered for the Mallorca race. On the other hand, if there is something I like, it's challenges and Mallorca definitely represents one of them. Even though the training is kind of a pain for me, it keeps me motivated to stay fit.
It looks like you are very close to sport and you have quite a sports history. What is your sports background?
Yes, it's true. I love sports and have been doing many of them throughout my whole life. That usually led to the fact that I wasn't able to do any of them very well :). I was mostly devoted to ice hockey. I played it since I was four and unfortunately quit three years ago. Frankly speaking, I still miss it a little. I also used to play inline hockey, tennis, and football. During winter I love to go to the mountains and go skiing with my family or friends. I have become a cyclist in the last 10 years or so. I fell in love with cycling when I bought my first road bike. In 2017 I attended my first middle-distance triathlon - PálavaRace where I said to myself that I want to try it again with better results.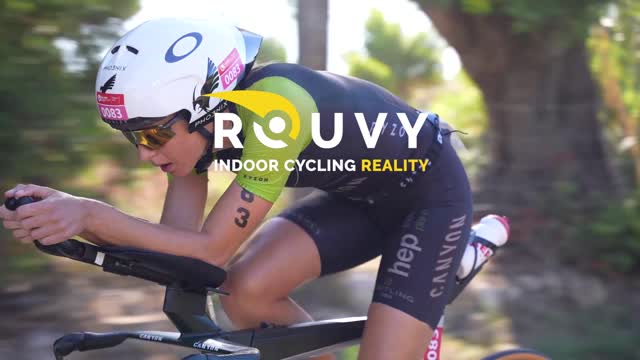 Let's move to the race itself. Describe your feelings.
Honestly, I was afraid a little. I haven't had much experience with triathlon so far and also my attitude towards training wasn't always exemplary. Besides that, I was pretty tired from the bike trips we took during the days before the race. It was my first time in Mallorca, so I wanted to explore it and enjoy it as much as possible. As for the courses themselves:
The swimming was really great. On the third pace, I got a groin twinge that made me think I was going to have a Sangria on the shore really quickly. On the eighth pace, I got slapped by a wave and swallowed about a small bucket of salt water. Then the swimming was going pretty well but after a few minutes, I had completely scraped both armpits from the wetsuit I wore for the first time that day. "Note to self - Never take or wear anything to a race that you haven't used before." When Matúš asked me before the race if I wanted Vaseline, I hastily declined (I am never gonna make that mistake again). I finished swimming much faster than anticipated. The usual swimming technique is crawl but because I was swimming breaststroke my time is not the one for the records. Perhaps next time as I'm already taking crawl swimming lessons.
The bike was as expected the only part I wasn't worried about, though I would have enjoyed it more without the hills and wind. I wanted to get the ride done so I could survive the run afterwards, but once you have the soul of an athlete in you, it's not exactly easy to just ride. So on the flats and downhills, I passed a few other competitors. In the end, I averaged over 30 km/h with 1100 m of elevation gain, so I was satisfied. And finally running where I knew I was going to suffer a lot. To make it challenging, this part was also pretty hilly. When I could take a little rest while running on a flat surface, the path led along the beach in the direct sunlight at 2 o'clock. I had to cool myself down by gradually pouring about 10 litres of water over myself.
As a non-swimmer, non-runner, 90kg+ cyclist with a bad memory (I often forgot to train) I gave myself an IT limit of 6 hours. I crossed the finish line in 5 hours and 51 minutes, and in the end, I was really pleased with the result.
The experience seemed to be very powerful. What are your plans for the next year - will you attend again?
Yes - we have a plan with Matúš to do it again and even better, so I am looking forward to the following year. I promise (especially to myself) I will train more this time. We hope more team members from ROUVY will join us next year because it's a great opportunity to experience an extraordinary race while enjoying extra summer days, and bike trips on scenic routes, hikes, and beaches. It could be fun for the team, considering the race can also be done as a relay. Perhaps we could motivate our colleagues with delicious cakes and coffee.
As for competing in other races Matúš and I are thinking about registering for a race in St. Pölten, Austria.
Challenge family is celebrating 30 years in 2022 with over 30 long and middle-distance triathlons around the globe, featuring spectacular courses in iconic destinations, providing unforgettable experiences that capture all the excitement and emotions of this inspirational sport for competitors, friends, family, and supporters alike. That's why it was a big step forward for Rouvy to become a proud partner of the Challenge family. Cycle the Challenge Mallorca bike course on Rouvy, or try 30 other racing routes in our virtual cycling reality app.
Feel free to join us!