"A goal without a plan is just a wish." - Antoine de Saint-Exupéry.
Training plans are especially important in spring, helping you to get up to speed for the coming outdoor season. The beauty of indoor training plans is that they can be maintained whatever the weather outside and during unpredictable spring weather. They can also be used throughout the year as a focussed, structured way to maintain and increase fitness.
Using a personal trainer has many advantages including shared knowledge and better motivation. But if you want to go it alone, there are plenty of customized training plans you can easily use.
Every training plan is specially designed to achieve a specific purpose. Choosing the right one is often a little daunting so it's worth figuring out some initial factors: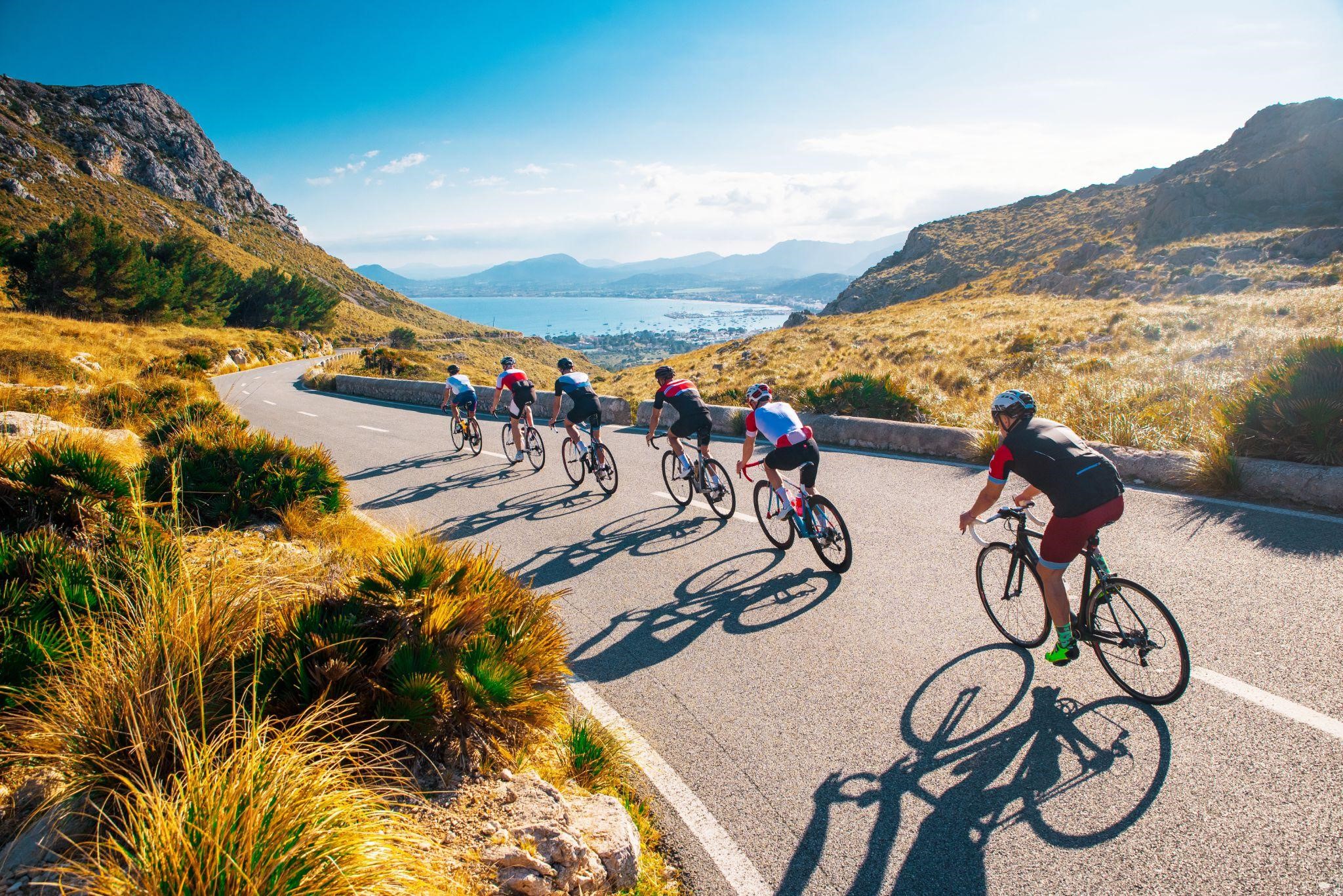 1. Think of the bigger picture
What's your ultimate cycling goal at this moment? Is it finally achieving your first century ride, completing a full-distance race in your closest L'Etape, going on a big trip with your friends in the Alps, or joining a local cycling club that passes your house every weekend? Identifying your dream is the very first step you need to take. There will be moments when you feel tired from work, annoyed by the weather outside, or frustrated after a difficult conversation with your boss. During these times, the unpopular question sticks in your mind: "Why am I doing this?" If your motivation is not clear enough, you may end up lying on your sofa watching Netflix instead of riding your bike and completing the next workout. So don't underestimate this step, and make sure that you know why it is that you spend all these hours in the saddle.
Be specific and make a commitment. Choose something that you can put on your calendar. Instead of saying, "I will join some race in the summer," pick a specific race and register for it. If your motivation is personal, and there is no exact date, you should create one and write it down.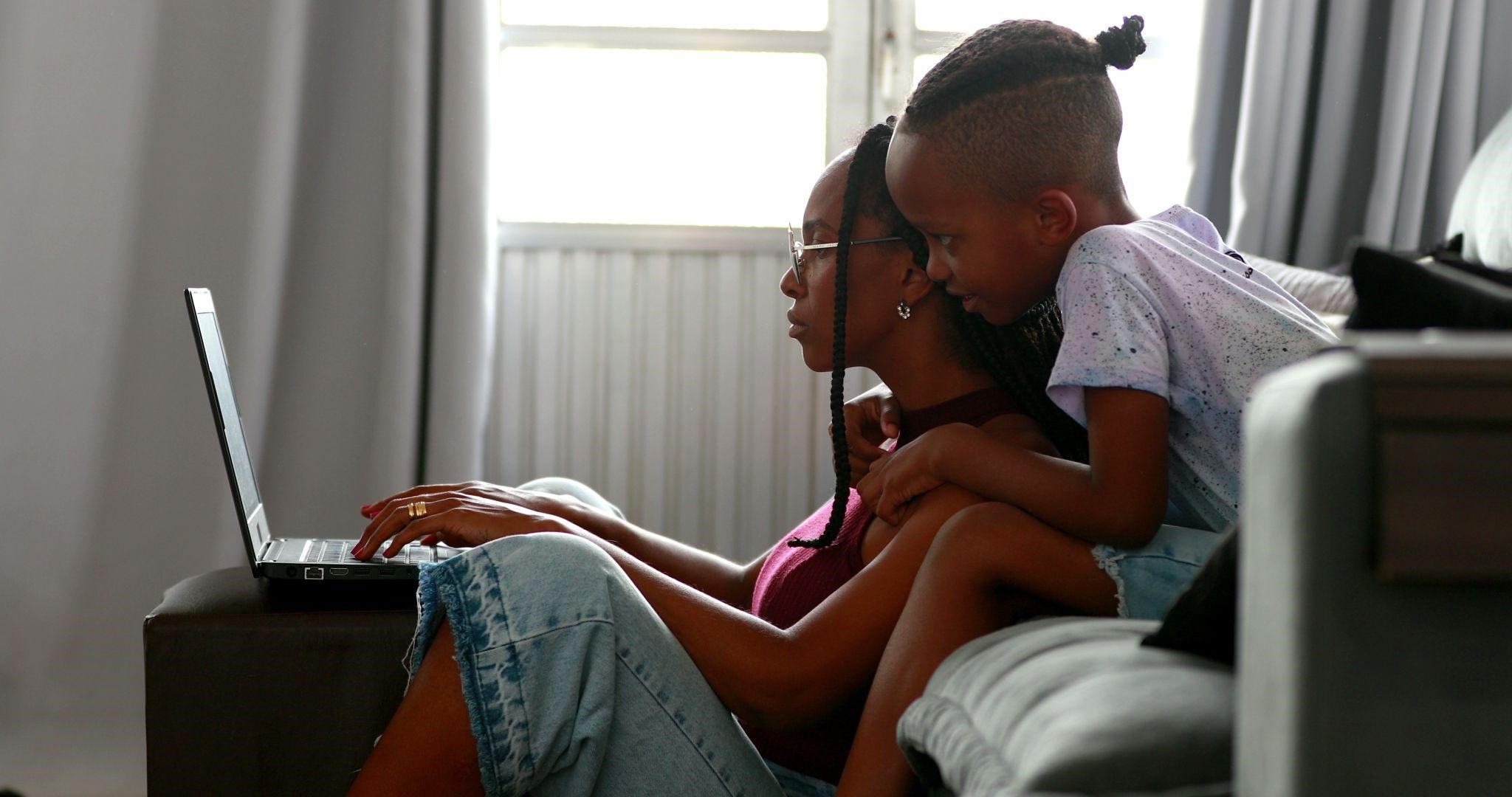 2. Evaluate potential barriers
Real life is not always predictable, and it can easily get in the way of training. You might be a new parent or have started a crucial, time-consuming project at work. Don't forget that there are (maybe) more important things in life than sports, and consider this when choosing your training plan. You always have more options, and maybe a training plan with a workout every day just isn't going to work for your current lifestyle. Here is one handy tip. Look at the preview of each training plan. You will find out the approximate amount of time per week you need to dedicate to it. You may also find a weekly preview that shows you the weekly structure. Some plans may be spread out more throughout the week, while others are designed for those who have more time during the weekend.
3. Bear in mind the timing
This may sound simple and easy, but the duration of training plans may vary, so it's important to select the right starting point. Depending on your goals, consider whether you want to focus on training for 4 or 20 weeks. There is no ideal length, but as a starting point, consider your foundation for training. If you aim for your first century ride (100 miles) and have already completed a few long rides in the past, you most likely don't need an 18-week training plan. In all cases, we recommend sticking to longer plans if possible, as it allows your body and mind to adapt and prepare better.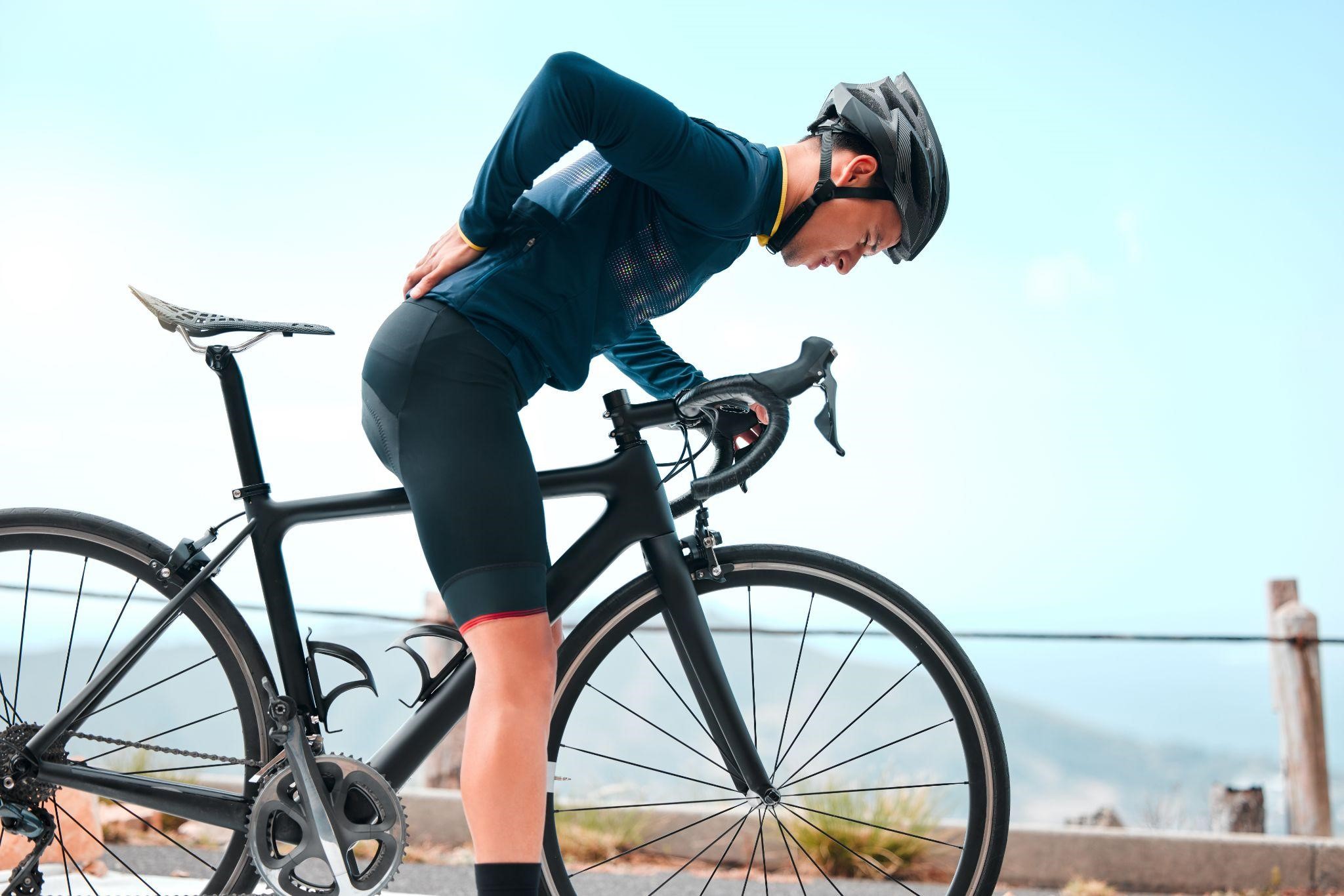 4. Keep your head on your shoulders
Just a little warning for you: if you are completely new to such a dedicated training system, "better safe than sorry" is the rule to follow. Choose a plan that fits your level and abilities. There is nothing worse than an injury after two weeks of your training plan or having sore legs every morning. Focus more on building endurance than chasing speed. On the other hand, if you have already completed a general "get started" plan, push yourself a bit and move towards more time-oriented ones.
5. A little theory can go a long way
By committing to a training plan, you are entering a training process which has its phases and periods - and it's good to understand what this means. In general, there are 3 periods of training:
Microcycle: This is the smallest training cycle that typically lasts for a week. It involves daily training sessions and focuses on specific goals and exercises.
Mesocycle: This is the intermediate training cycle that usually lasts for a few weeks to several months. It consists of several microcycles that are designed to focus on specific aspects of training such as endurance, strength, or speed. The mesocycle is basically a training block that will lead to an improvement in overall performance.
Macrocycle: This is the longest training cycle that typically lasts for a year or more. It consists of several mesocycles that are designed to achieve a specific goal or prepare you for a specific event such as a competition or race. The macrocycle is designed to make you achieve your peak performance at just the right time.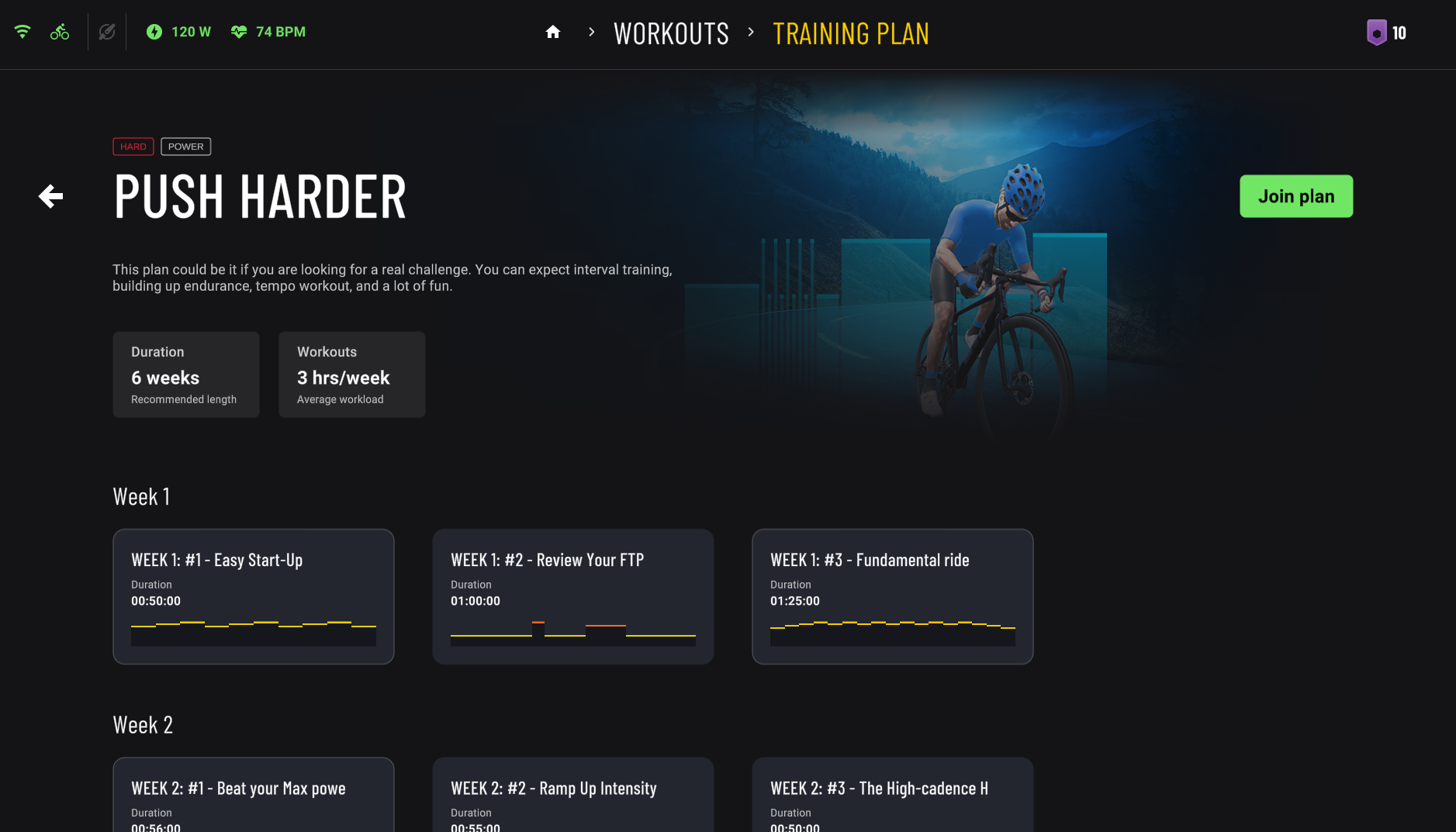 Upgraded training plans and workouts on ROUVY
This year, ROUVY introduced a revamped full workouts programme that caters to all needs and all levels.
ROUVY has four basic plans aimed at different fitness levels and each one takes 4-6 weeks to complete. You can start at the beginning and work your way up or go directly to the plan that suits your current level. To get the maximum benefit from each plan, we recommend leaving a gap of a couple of weeks between each one to give your body time to recover and acclimatize. And again, it's important to stress the need to to set realistic goals and work towards achieving them. This can be particularly helpful if you're new to cycling or trying to improve your performance in a specific area, such as climbing or sprinting.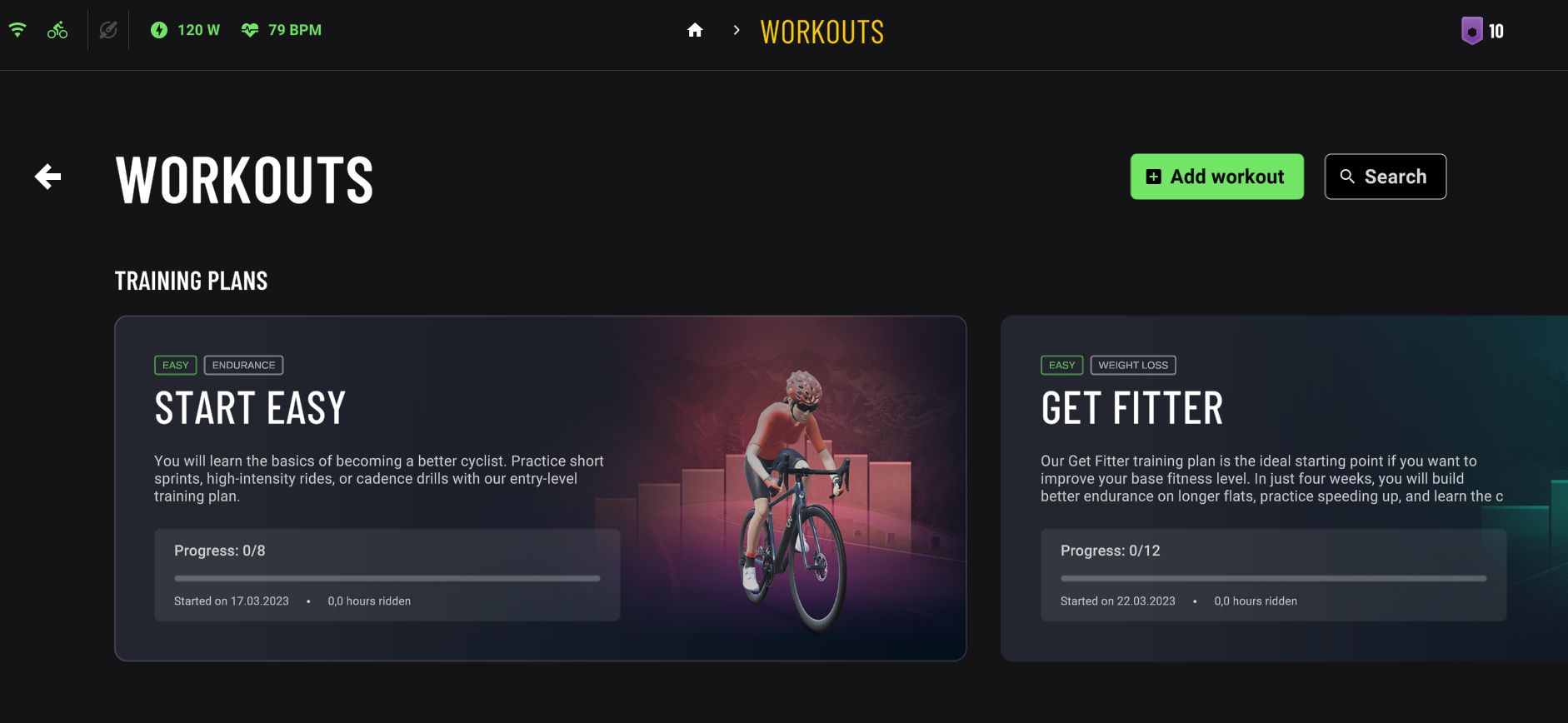 The latest version of the ROUVY training plans has a cleaner design and improved ability to check your progress and see what else you need to do to advance on your regime. Later in the year more training plans will be rolled out along with a 'Workout of the Week feature.
The training plans were designed by professional Belgian cyclist and coach Michiel Stockman who currently rides for Saris Rouvy Sauerland Team.
START EASY
Start Easy is for beginners and introduces the importance of structured training in your fitness regime to make you a better cyclist. At this early stage, you'll notice significant improvements in your levels after completing the plan.
GET FITTER
In just four weeks, you will build better endurance on longer flats, practice speeding up, and learn the cadence drills, and there's also some Group Rides waiting for you to enjoy.
LEVEL UP
Once you start, you can just keep going. Your next challenge is The Level Up plan, which will push your base performance level even higher.
PUSH HARDER
This is a serious challenge for those looking to continue riding even further. You can expect interval training, endurance-building, tempo workout, a bit of pain and a lot of fun.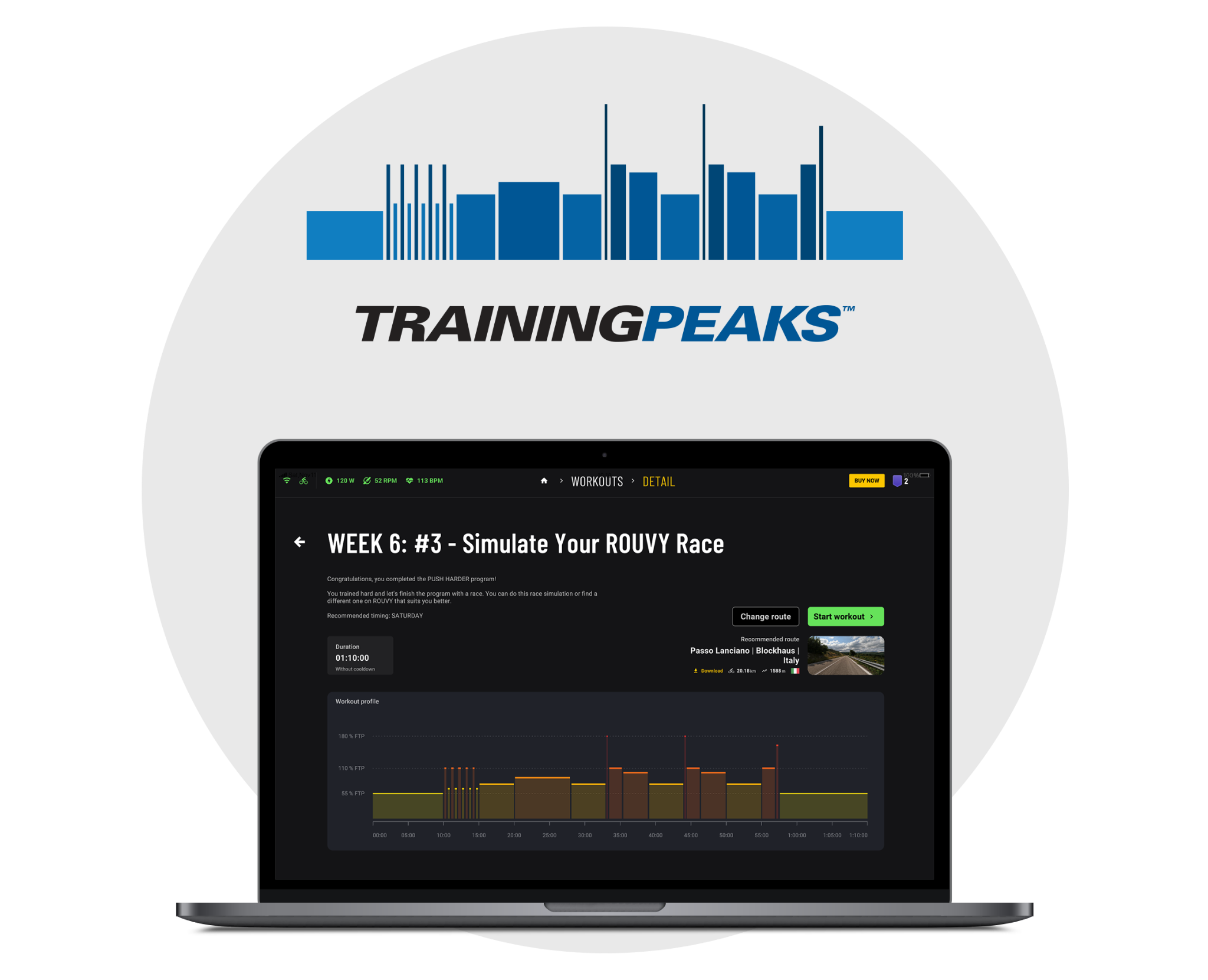 Next level training plans with TrainingPeaks
The ROUVY training plans are comprehensive and effective methods and are sure to help you achieve your goals. But if you want to go for even more advanced training plans, the ROUVY app allows you to integrate with other supported apps. You can choose from several but we recommend the TrainingPeaks app - the most popular and powerful app on the market.
It's very easy to automatically synchronize the two and share data, and we've prepared a simple walk-through guide to help you. Likewise, you can connect to ROUVY via TrainingPeaks.
Syncing with TrainingPeaks will give you more options to plan, track, and analyze your training and even more accurate and in-depth control over your data. You can create a plan yourself or work with your coach to find the optimum solution to help you become a better athlete. In addition, a big advantage of syncing TrainingPeaks workouts is the realistic control of your trainer's resistance by the ROUVY app for an even more realistic ride. Once you reach Rookie level on ROUVY you can get a 30 day free subscription to TrainingPeaks which is the perfect way to try out the combined power of the two apps.
Wrap-up
Set a goal. Aim for it. Stick to it.
This is the training plan mantra. A well-designed training plan is essential for any cyclist who wants to improve their performance. By choosing a plan that is appropriate for your current fitness level, tailored to your specific goals, and includes a mix of workouts and adequate recovery time, not only will you be able to maximize your training efforts, you'll also soon see and feel the results of your hard work. Let's get to work!