Returning to riding outside you can be a bit of a strange transition, and it's easy to make it tough for yourself. In this article, we wanted to give you our top tips when returning to the road in spring and also speak about the benefits of having a turbo trainer all year round.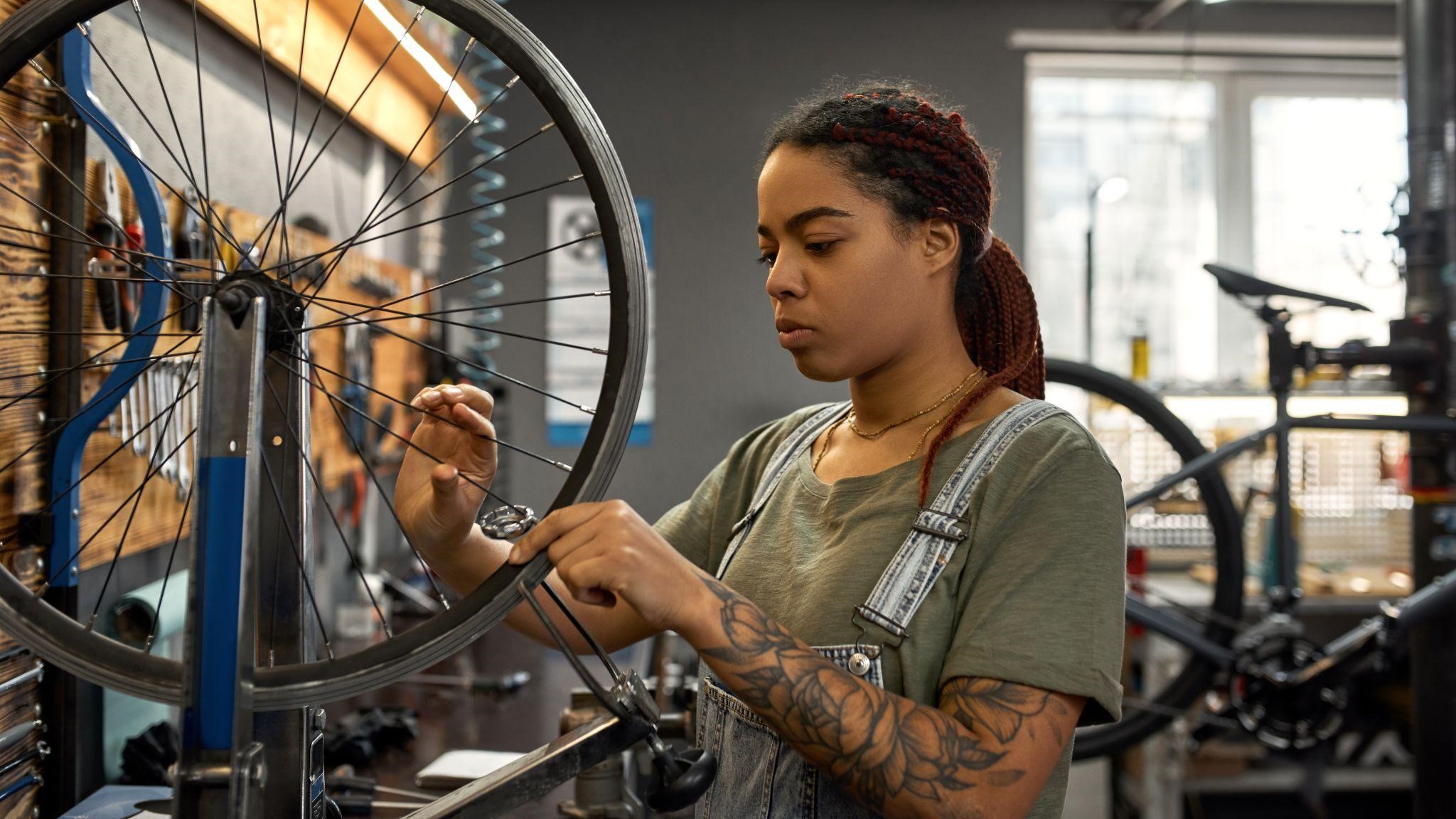 What Should You Be Doing Before Riding Outdoors?
Make Sure To Check Your Bike
The first thing you are going to want to do before getting the bike off the turbo and road ready is to check it. It's important to ensure your bike is as safe as possible, as the turbo trainer can wear it out in places you might not think to look. We highly recommend checking:
1. Your chain, chainrings, cassette are not worn
2. Your brakes are in full working order
3. Under the tape of your handlebars you have no corrosion from sweat
4. Everything is tightened and torqued correctly
5. Your tires are in good condition and if tubeless you have sealant in
6. You have a working set of tools and spares ready
7. The gears shift as they should and are indexed correctly
8. The bearings all run smoothly and don't need replacing

We also highly recommend visiting a bike shop in spring to have your bike ready for the upcoming months of good weather. This is the best time to do it as you don't want to be waiting for repairs while the sun is shining.
Remember You're On Roads
Although this goes without saying, for many of us, it is easy to forget. When you leave the turbo trainer, it's important to remember that you're now out on the roads sharing it with other riders, cars, lorries, and van drivers.
It's a good idea to get some high-visibility clothing on and just be continuous with the extra people around you. It's important to be safe and be seen at all times.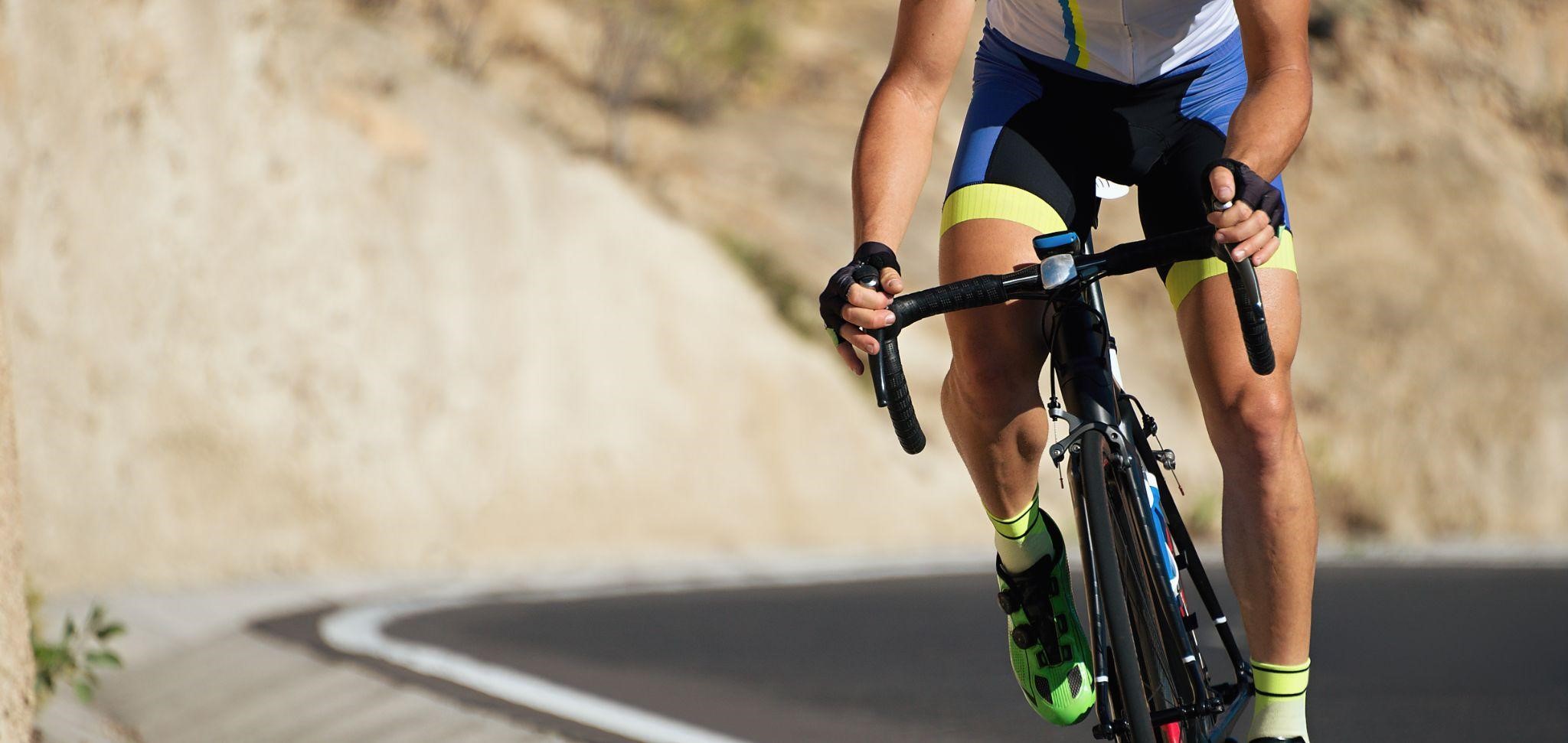 Go Steady To Build Your Endurance
It's really easy to grab your bike off the turbo trainer and get straight into those longer rides and wonder why they are feeling so much more challenging than the previous season. Well, this happens to many cyclists, and it comes down to your body adapting more to shorter, high-intensity sessions over winter.
We highly recommend building up the sessions when you first get outdoors. Slowly upping your mileage and ride time week by week comes with many benefits, such as injury prevention and better body adaptations, and it's a much more comfortable process.
If you are looking for some inspiration to get back on your bike building endurance, check out our Training Plans.
Find Your Technique
When you're on a turbo training, smashing out those ROUVY sessions, you might not know that your technique is slightly different from riding outdoors. You have a lot more structure on the trainer being in a fixed position, and it doesn't require you to move around the bike as you would be outdoors.
When you get outdoors, it's good to take a few rides to get your technique and rhythm back. Getting used to engaging the core more, stretching into those aerodynamic positions, and getting used to balancing properly again takes time but is worth doing. We highly recommend not getting straight back into hard cornering.
Manage Your Intensity
The turbo trainer typically has much shorter sessions with much more intensity. When you're out on the roads, you typically don't have the same experience. Many cyclists outdoors find themselves pedaling less, getting breaks in traffic, and relaxing going down hills.
When you go outdoors for the first few rides, it's important to think more about your intensity. You might be used to a much higher level and end up burning out before getting home, or you might need to work harder.
Get The Clothing Right
Clothing is vital to riding outdoors well. A common error so many cyclists make is going out with a small rainproof on expecting to feel as warm as they do on the turbo trainer when this definitely isn't always the case.
It's important to get your clothing right when coming into spring. A decent rainproof, some bib tights, a thick cold weather jersey, and some decent gloves can be the difference between suffering or having a good ride out with friends.
Don't Forget Your Supplies
One thing the turbo trainer is amazing at doing is making your bike much more reliable. You don't suffer from punctures, don't require spares, don't need to carry food, and if you do need anything, it's generally never more than a few meters away.
When you leave to go outside, ensure you have everything you need. Multi-tool, tire levers, inner tubes, and all the food and water you need to complete your training session. It's easy to get back and just be completely unorganized.
Don't Pack Away The Turbo
It's important not to pack away the turbo straight away. Although you might have a decent week of weather coming up in spring, there's always a possibility of the bad weather returning and stopping your training progress.
Having a trainer as a backup will help you get those training sessions in and stop you from suffering too much in poor weather. Next, we will discuss the benefits of having a turbo trainer all year round.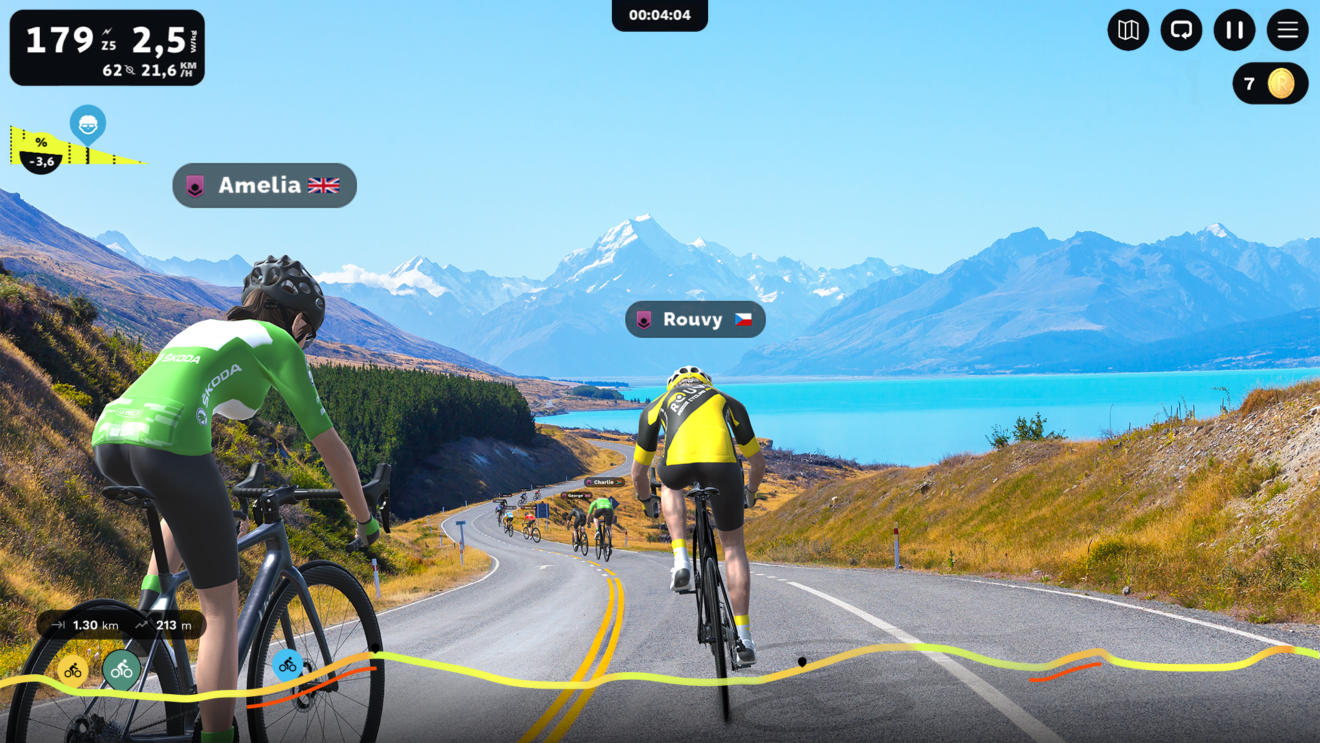 The Benefits of having a Turbo Trainer With ROUVY All Year Round
When the weather starts getting better, many cyclists pack the turbo trainer up, when we don't always think this is a great idea. Here's why some of the best cyclists choose to run a turbo trainer all year round.
Better Training Sessions
Turbo trainers offer the most effective training when it comes to structuring. They are by far the best way to do interval and power-based sessions compared to trying to do them on the road.
Never Miss Your Training
Even in summer, there will be times you will struggle to get on the bike. The weather might be awful, or you might need to be home. Having a turbo trainer ready means you never miss a session.
It's Great For Testing
Having a turbo trainer with ROUVY at home means you can properly test your fitness regularly to ensure that you are making improvements.
It's Incredibly Convenient
A big part of having a turbo train is convenience. You can train any time of day, no matter the weather, and you require very little space.
A Final Note
Turbo training is a great way to stay fit and enjoy cycling all year round. It doesn't mean you need to stop when spring and summer come around. There are a huge amount of benefits to having ROUVY all year round, and we highly recommend keeping it even in summer.