The year has come to end and so here's our annual ranking of the most ridden ROUVY routes. Some of them were part of popular challenges while others are among the best routes that we have. Have you discovered them all? With a couple more days to go in 2022, there is still a chance to complete the list before the end of the year.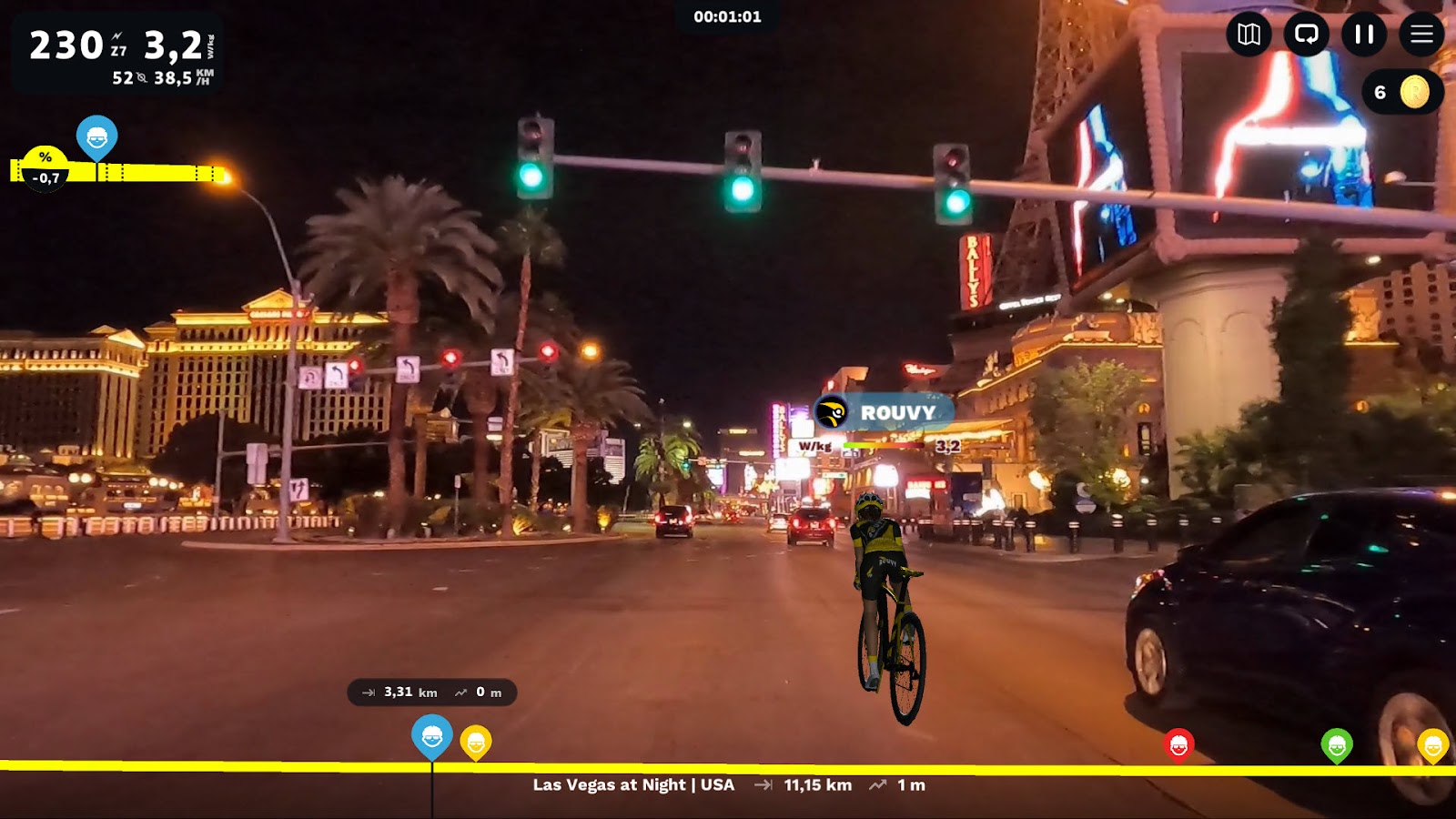 10. Las Vegas at Night | USA
Smash through the lively Las Vegas Boulevard at full throttle or just simply enjoy this world-famous street at night. Thanks to an 11 km distance and zero climbing, the Las Vegas at Night route is a great lunchtime, or better yet, midnight break!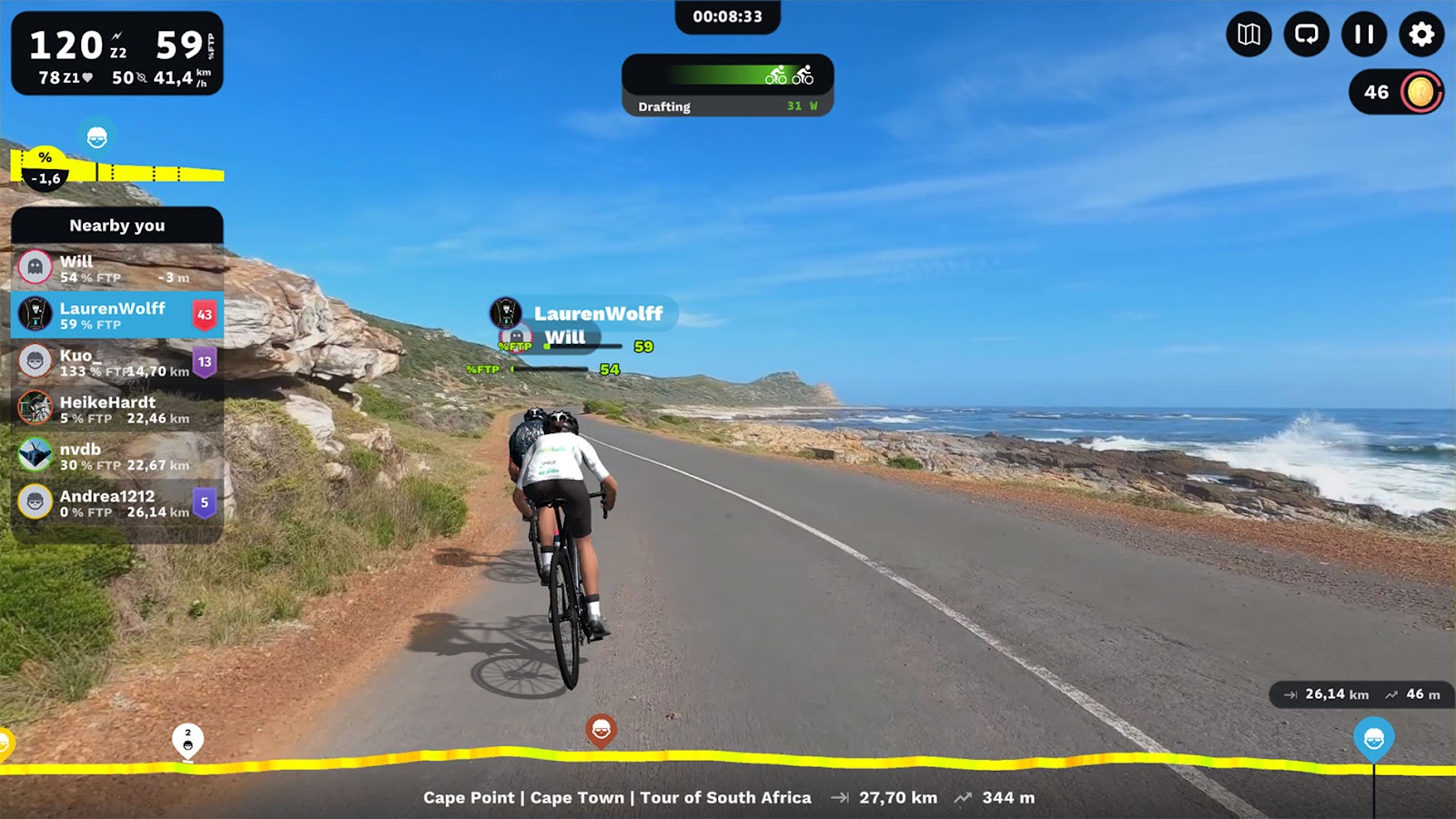 9. Cape Point | Cape Town | Tour of South Africa
Take a scenic ride through the magnificent Cape Point and its National Park reserve to the Cape of Good Hope, a headland on the Atlantic coast of the Cape Peninsula in South Africa, a key tourist attraction. On False Bay, we start outside the 200-year-old historic naval village of Simons Town, South Africa's most significant maritime base and harbor. The undulating ride is home to many bird species, including African Penguins, ostrich, zebra, and baboons. Watch out for ostriches near the end!
Ride Cape Point | Cape Town | Tour of South Africa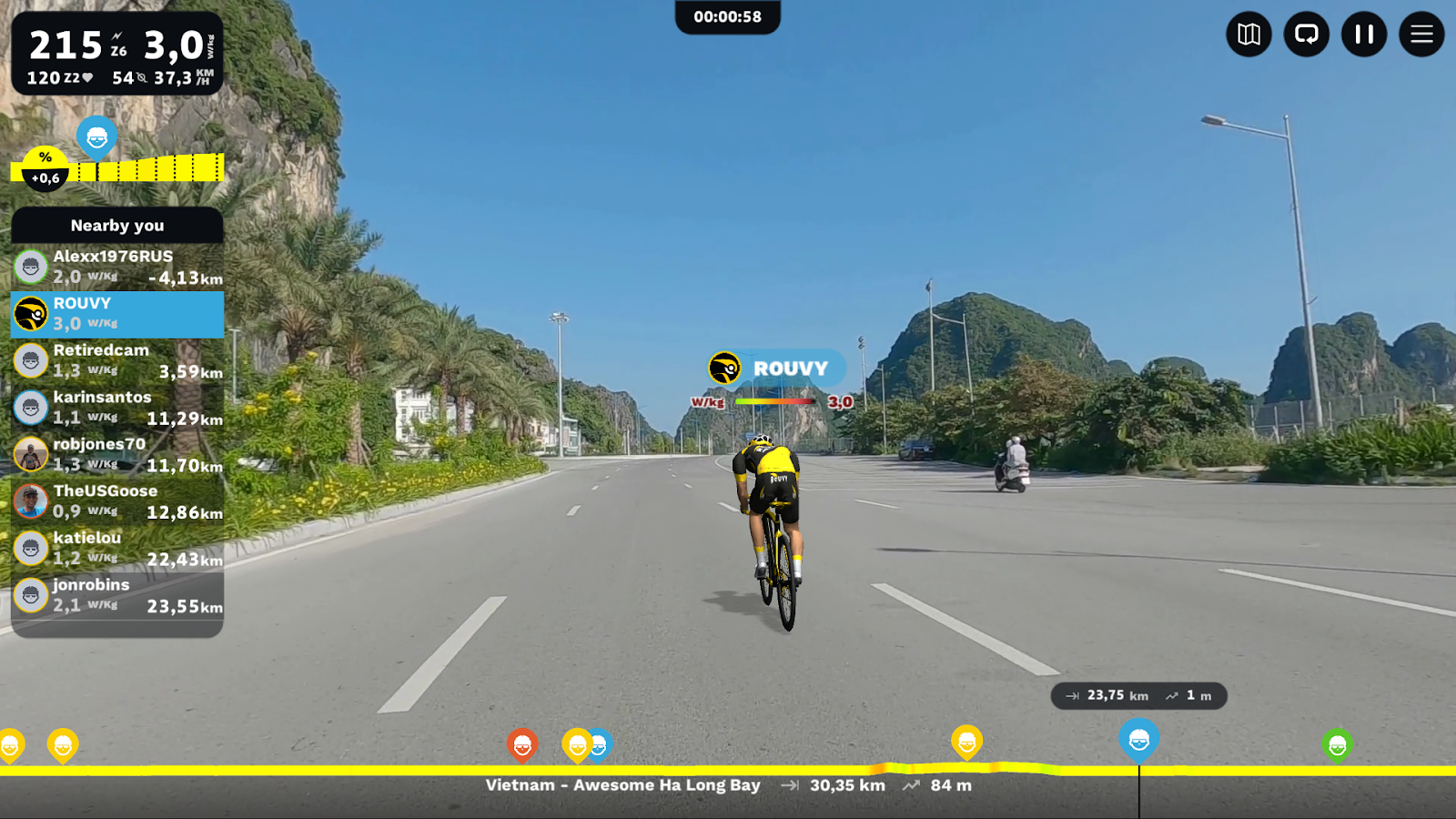 8. Vietnam - The awesome Ha Long Bay
There's no big need to introduce the exotic Hạ Long Bay in Northeast Vietnam. The emerald waters and thousands of towering limestone islands topped by rainforests are a popular haunt for junk boat and kayak tours. Now, you can join hundreds of other cycling explorers and experience the atmosphere of this special place from your home.
Ride Vietnam - the awesome Ha Long Bay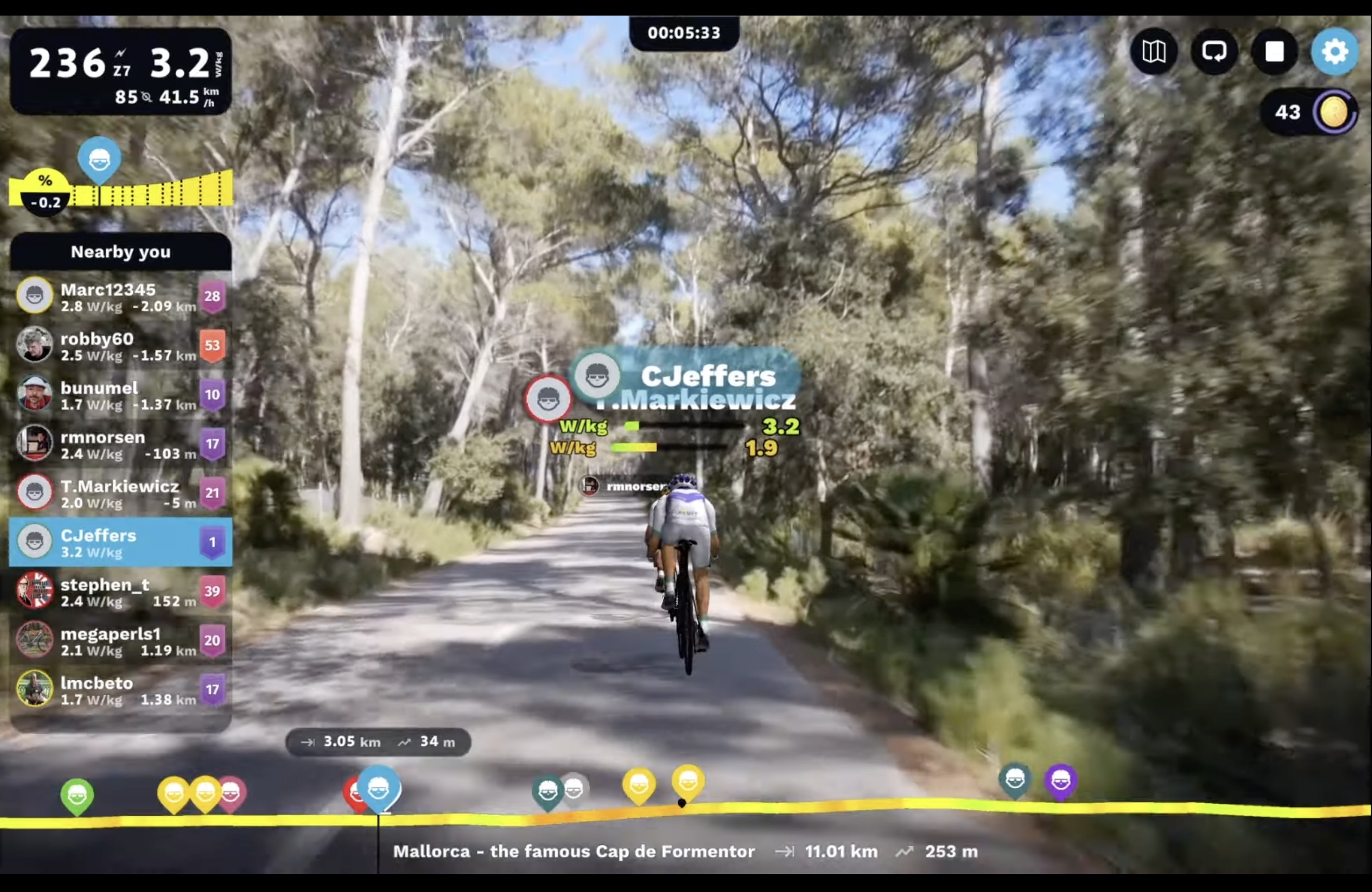 7. Mallorca - the famous Cap de Formentor
As the name suggests, "the famous Cap de Formentor" is a dream come true for every cyclist who is planning a trip to Mallorca. But is a virtual route really realistic? With 3 Strava Live Segments on only 11km it makes one of the most dynamic routes we have. Can you make it to the top of our leaderboard?
Ride Mallorca - the famous Cap de Formentor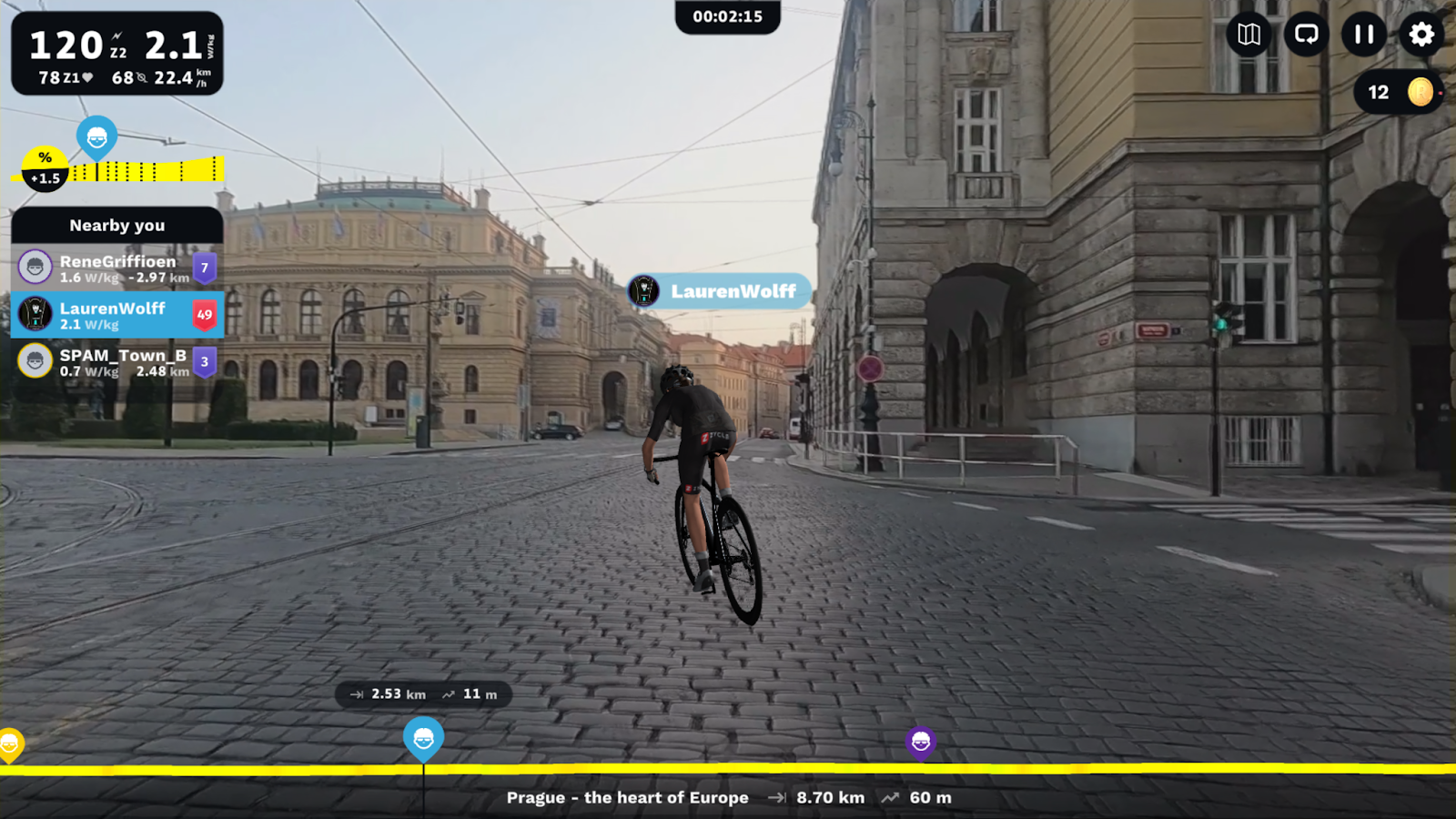 6. Prague - The heart of Europe
ROUVY comes from the Czech Republic and we are very proud to say it out loud. Get a feel for our home country while riding on the historic and ancient cobbled streets of the capital city, Prague. 8,7km is not much and it's fully up to you if you prefer to go "flat out" or just use this route as a recovery ride.
Ride Prague - the heart of Europe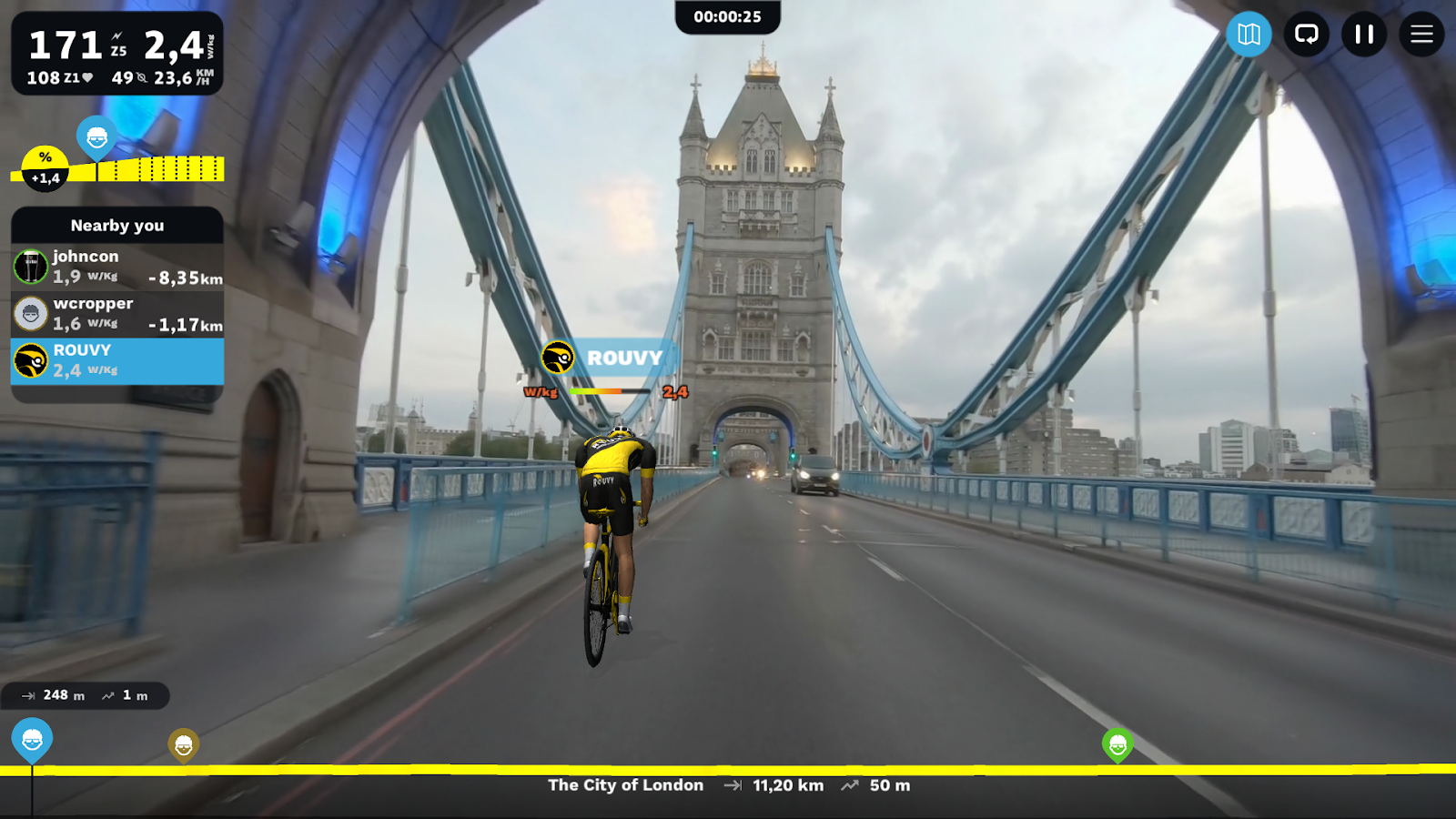 5. London - The capital of the United Kingdom
This great route features famous landmarks like Tower Bridge, Saint Paul's Cathedral and Leicester Square. London is one of the most visited cities in the world, so it's no wonder that it's also among the most ridden on ROUVY. Have you visited London yet?
Ride London - The capital of the United Kingdom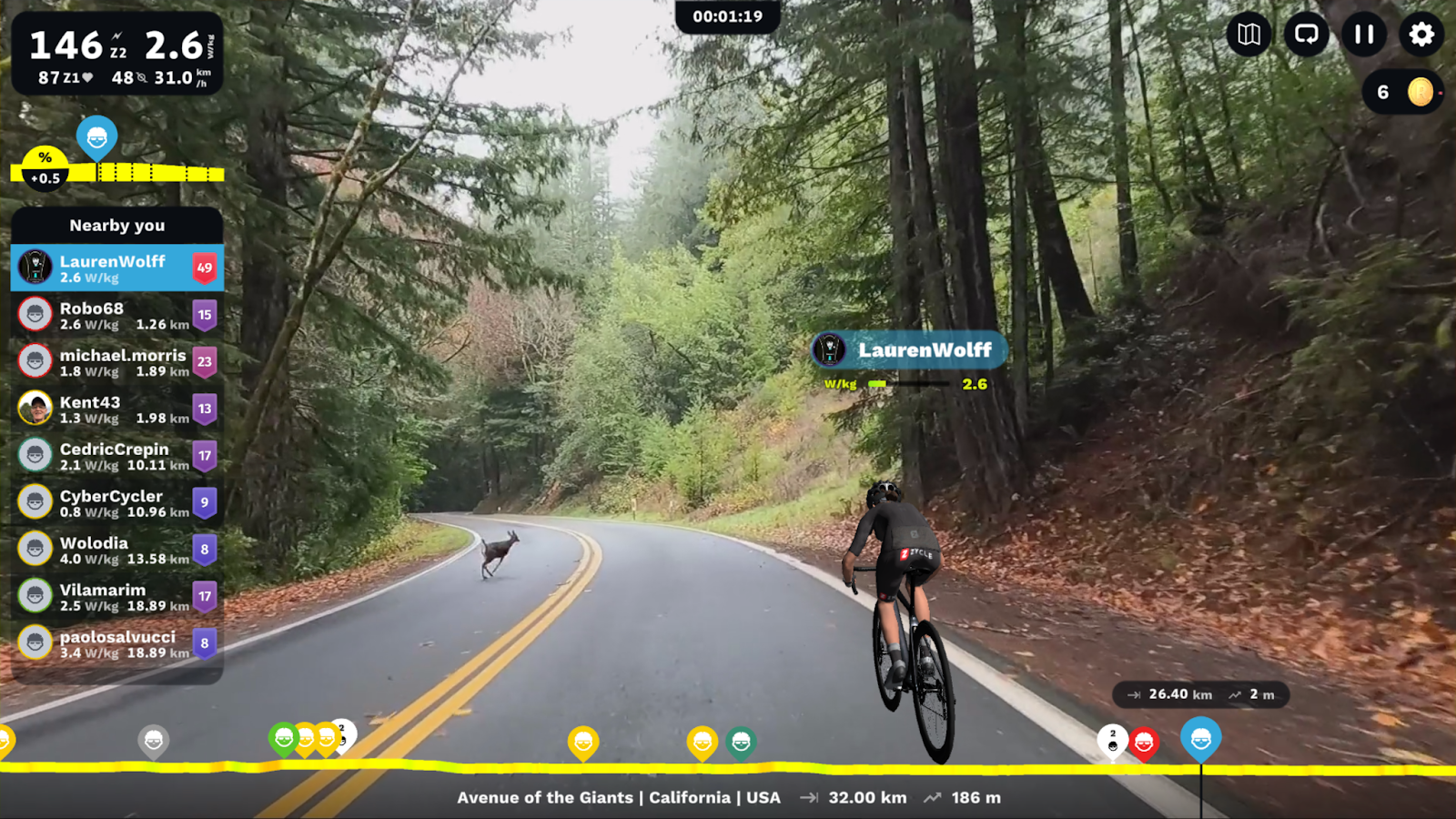 4. Avenue of the Giants | California | USA
Let's jump to Northern California where a famous highway is awaiting you. With 32km and 186 metres of elevation, it just makes it a perfect ride for a one hour routine. We definitely recommend this route as a stress reliever since the surroundings are tranquil with a beautiful green forest along the road. Are you up for one hour of stress free riding? Try and spot the deer crossing the road.
Ride Avenue of the Giants | California |USA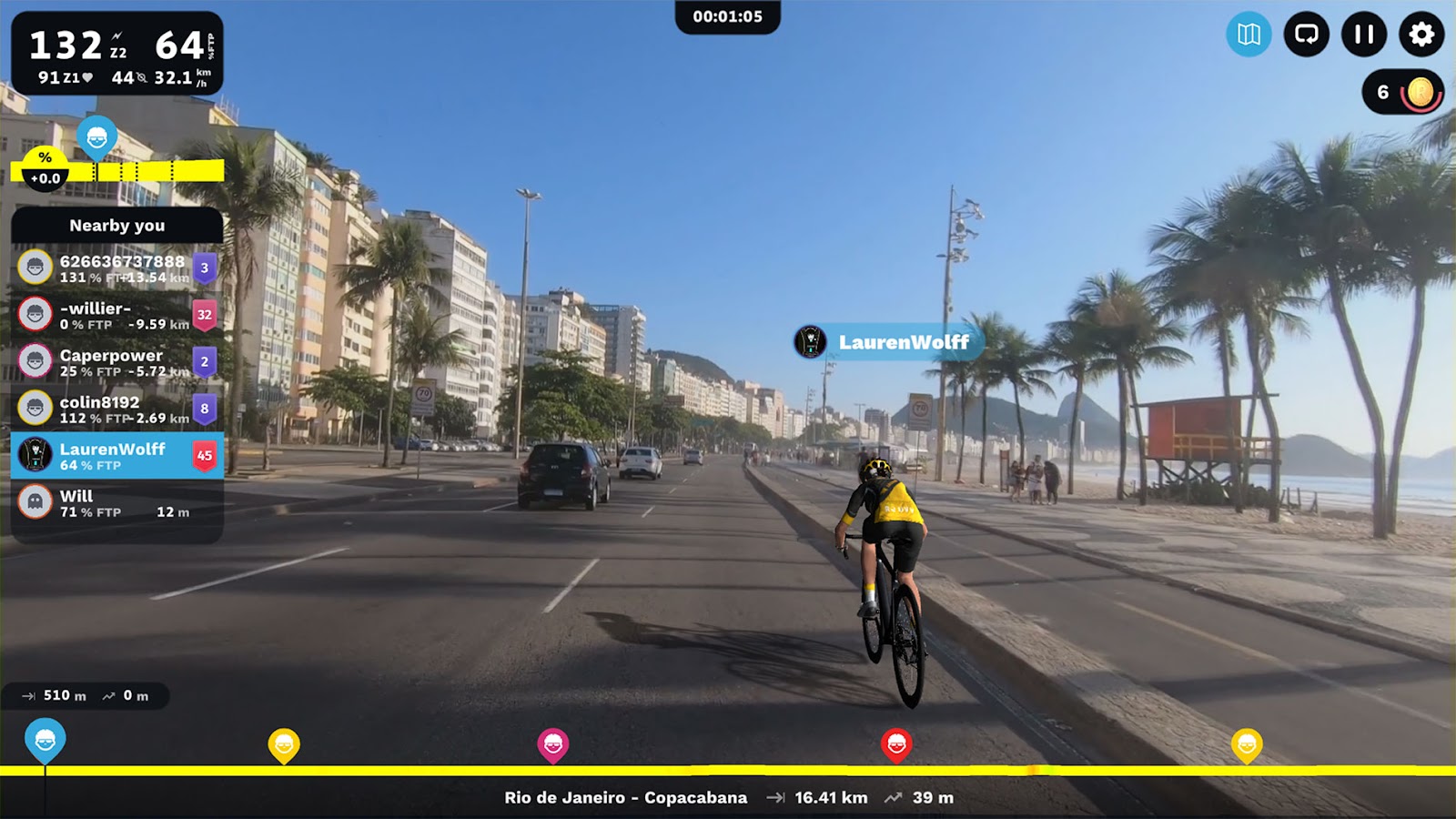 3. Rio de Janeiro - Copacabana
Brazil has a lot to offer: football, Carnival, rainforest, falls and then there is Copacabana, the most famous beach in Rio de Janeiro, where you would most likely go for a swim rather than a bike ride. ROUVY is an ideal place to discover routes from all around the world and the Copacabana route is tempting for everyone who always wanted to try a ride in such an exotic place.
Ride Rio de Janeiro - Copacabana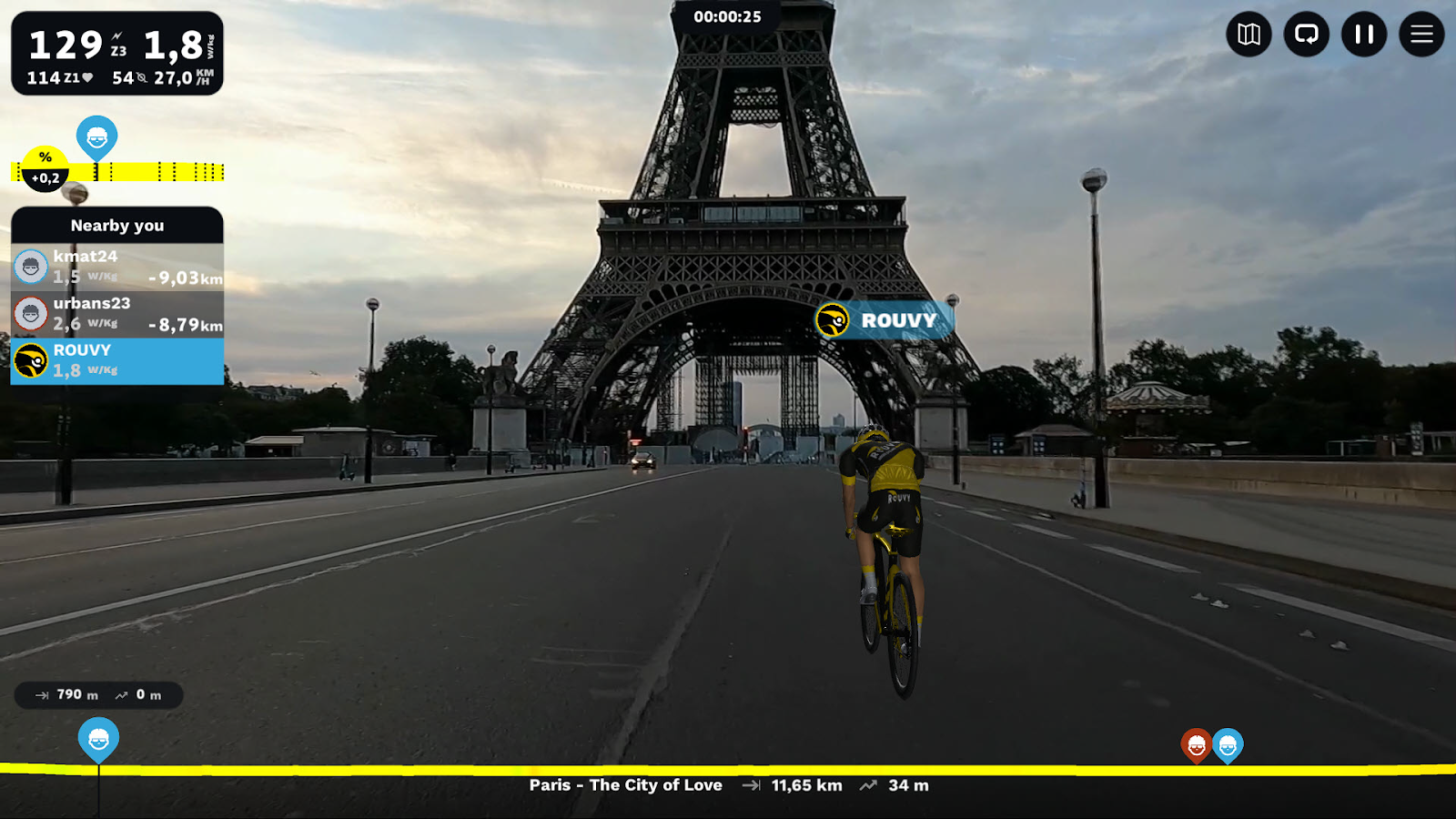 2. Paris - The City of Love
Explore 'the city of love', packed with famous landmarks, on an easy 11 km ride and enjoy cycling on the famous Champs Elysées boulevard and right around the Eiffel Tower! Along with the 'Ha Long Bay', 'The City of London', 'Lavender Fields in Provence' routes, the Paris course belongs to the "Cities" category, where we list the most interesting urban places to ride from all over the world. Ride Paris - The City of Love
ROUVY avatar riding across Swiss countryside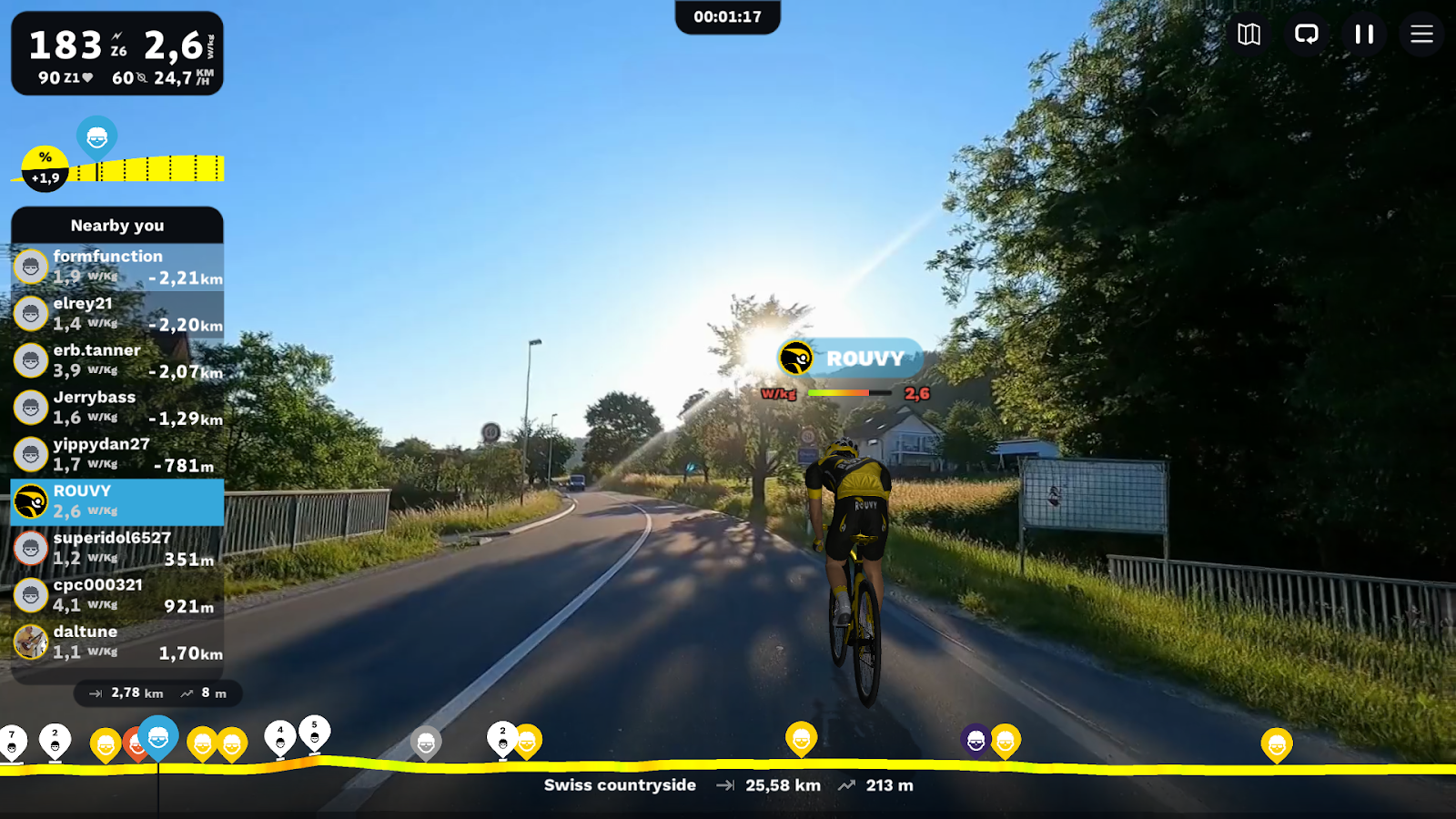 1. Swiss countryside
The 'Swiss Countryside' route has been in our top 10 almost every year! We believe it's a perfect example of a ride that has it all. Amazing landscape, perfect blue skies and a really enjoyable profile with ideal length. With a country like Switzerland, you simply can't go wrong.
What is your favourite route on ROUVY? Please share it with us in the comments below.