Zwift became a leading indoor cycling app over the years, mainly thanks to its social integration and high-end gaming experience. These are key selling points for Zwift, but you may want to consider using other training apps too and we will explain why.
Everyone who trains indoors has his/her own preferences and ideally uses an app that fits them better than another. The goal of this article is not to diss a competitor (that doesn't mean we shy away from sharing, with you, our app's attributes) but to give tips to enable a rider to be discerning ie after reading our summary you may find that you fit into one of the following categories that help you make your choices:
The app you are using is the best fit for you
You realise that using two or more apps simultaneously is a must for you
There is another app that will fit you better
Either way, it's important to be sure that the software you are using best fits your needs. If you decide to try a new app, most often you try a short, free trial. If you're happy with what the new app offers, you just interrupt your old monthly subscription and subscribe for the new app. But does this serve your goal i.e. are you getting the best for your bucks and most importantly, the best for your needs?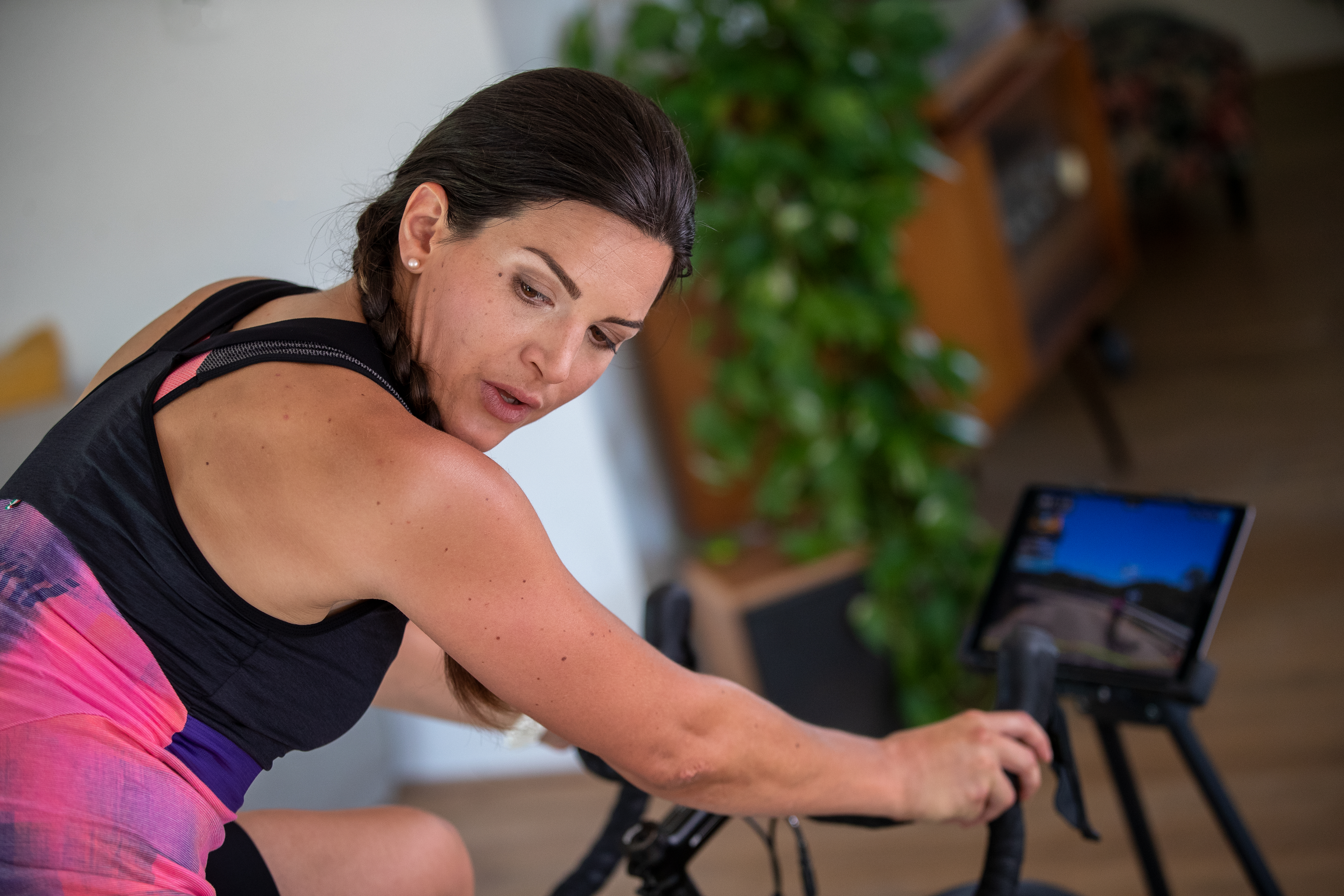 Real or virtual routes?
All Zwift routes are set into virtual landscapes which deliver fantastic options for scenarios to explore or race in. You can ride up a fairytale volcano or you can enjoy a ride in space. Thanks to this concept there is a greater chance to 'gamify' the environment. In practice, that means it's very hard to get bored while training and that is the ultimate goal of any indoor training app, right?
However, it's horses for courses! Do you spend most of your time working on some kind of virtual product, like with marketing or finance? With the limited time you have left after work, you find yourself Zwifting in a world that is even more virtual than the one you spent the whole day in. That might be the last thing you need!
It's best to try out apps that offer the real route experience, namely Fulgaz, Bkool and ROUVY.
All 3 options are great while ROUVY's usage of Augmented reality considerably improves the riding experience.Thanks to this, you get to see your 3D avatars on the road, as well as your mates' while riding.
Staying motivated
You know that all indoor riding apps have one ultimate goal, which is to keep the user entertained; and there are different ways to achieve this goal. As mentioned above, Zwift bets on gaming aspects (and is pretty good at it), RGT features virtual riding on real routes, Trainer Road has an emphasis on sophisticated training plans while some other apps have their users entertained through unique events they organize.
ROUVY is a good example for partnering up with the real-world race organizers so that you can feel the atmosphere of some of the world's most famous road cycling and triathlon events. To name a few, you can find IRONMAN, La Vuelta or Tour de Suisse amongst them.
Apart from popular events akin to those mentioned above, there are also many lesser known events in ROUVY that are often graced by pro riders, which adds some more fun to your indoor training.
RGT cycling is another good example of an app offering a solid amount of events, eg. the Women's Tour.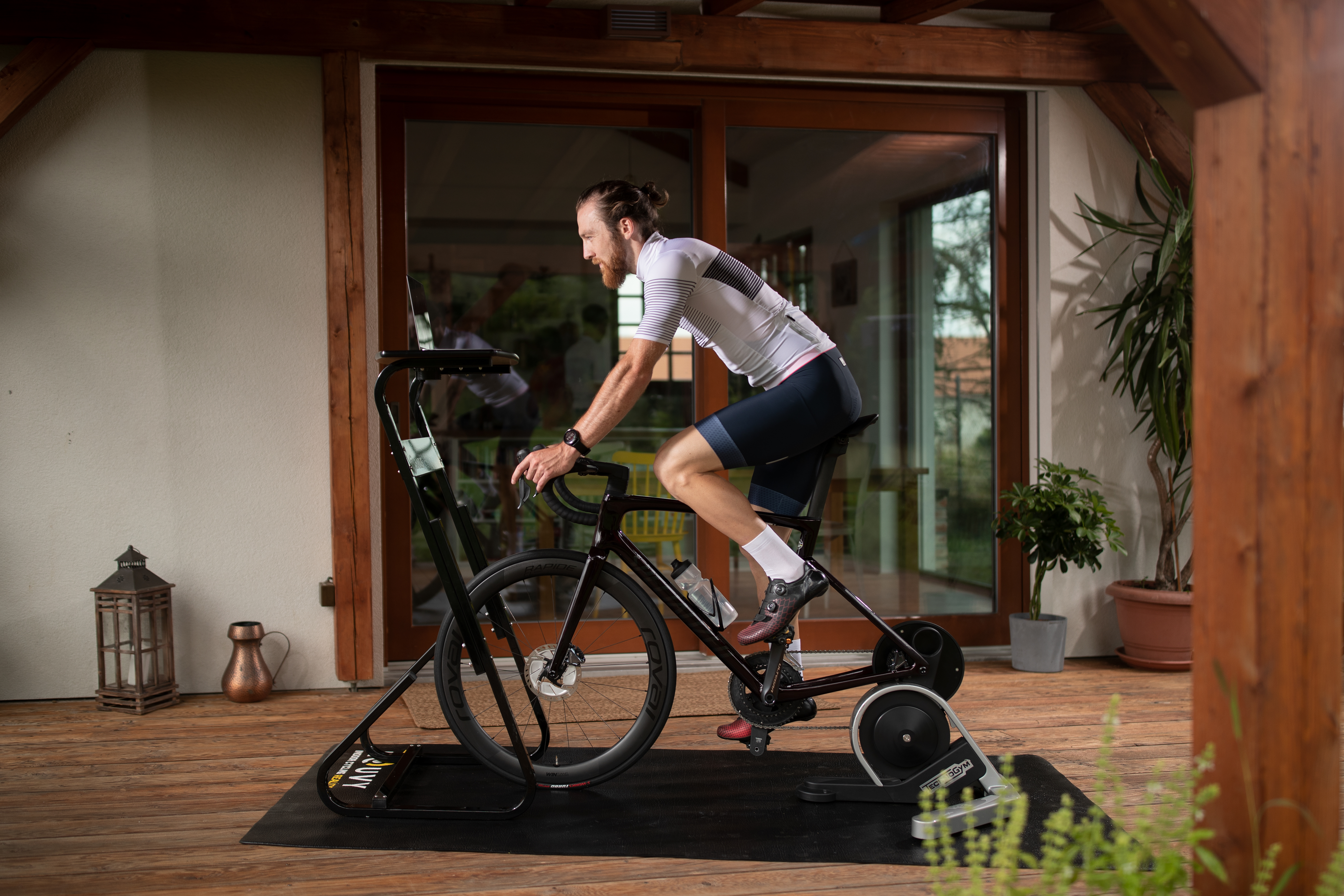 Training plans and their integration
If all that matters to you is a comprehensive training plan, you should consider Trainer Road and Sufferfest. They are both five stars apps for pushing your training limits but one may wonder: is there enough fun in these numbers?
Another aspect to consider is the 'ease' of setting up the training plans and then connecting them to the actual routes. In this regard, there is no clear winner but in general, many cyclists prefer to train for a specific race or a difficult climb simply by trying the very same route beforehand. And the closer to reality it gets, the better, obviously.
That means you need to look for a real route app with the greatest number of routes to choose from. As of today, ROUVY is probably the number one with hundreds of AR routes and thousands of routes in total, and counting. Also, ROUVY is about to launch structured trainings before the coming winter season, so let's wait and see whether the established training apps can keep up.
Which one, then?
To sum it up, there's no such thing as the 'best indoor riding app' that suits all. And we hope that we helped you pick the right one that works for you!