Australasia is one of the most popular cycling destinations for hobby and avid cyclists. The weather is conducive to cycling outdoors and in various places, from inner or outer city limits and small towns to vast expanses of rural and rugged regions.
Explore these challenging routes on ROUVY that are off the beaten track where you'll experience rolling green hills, unspoiled bushland, lakes, lush rainforests, rugged mountains with challenging climbs, national parks with spectacular wildlife, or town-dotted coastlines. Australasia offers the best balance of environment and cultural delights, with a beautiful climate, gorgeous scenery, and safe places for cycling.
Top UCI events in Oz
Important cycling events in the Australian UCI calendar were the World Championships held in September 2022. Every January, the Santos Tour Down Under brings UCI WorldTour professional cycling teams, both men and women, to race in South Australia every January. Stuart O'Grady, Phil Anderson, and Robbie McEwan are famous but retired pro cyclists. Australia has since gone from almost obscurity to prime time destination in a few short years thanks to the pro heroes such as Cadel Evans and recently Richie Porte, among many more talented Australian athletes.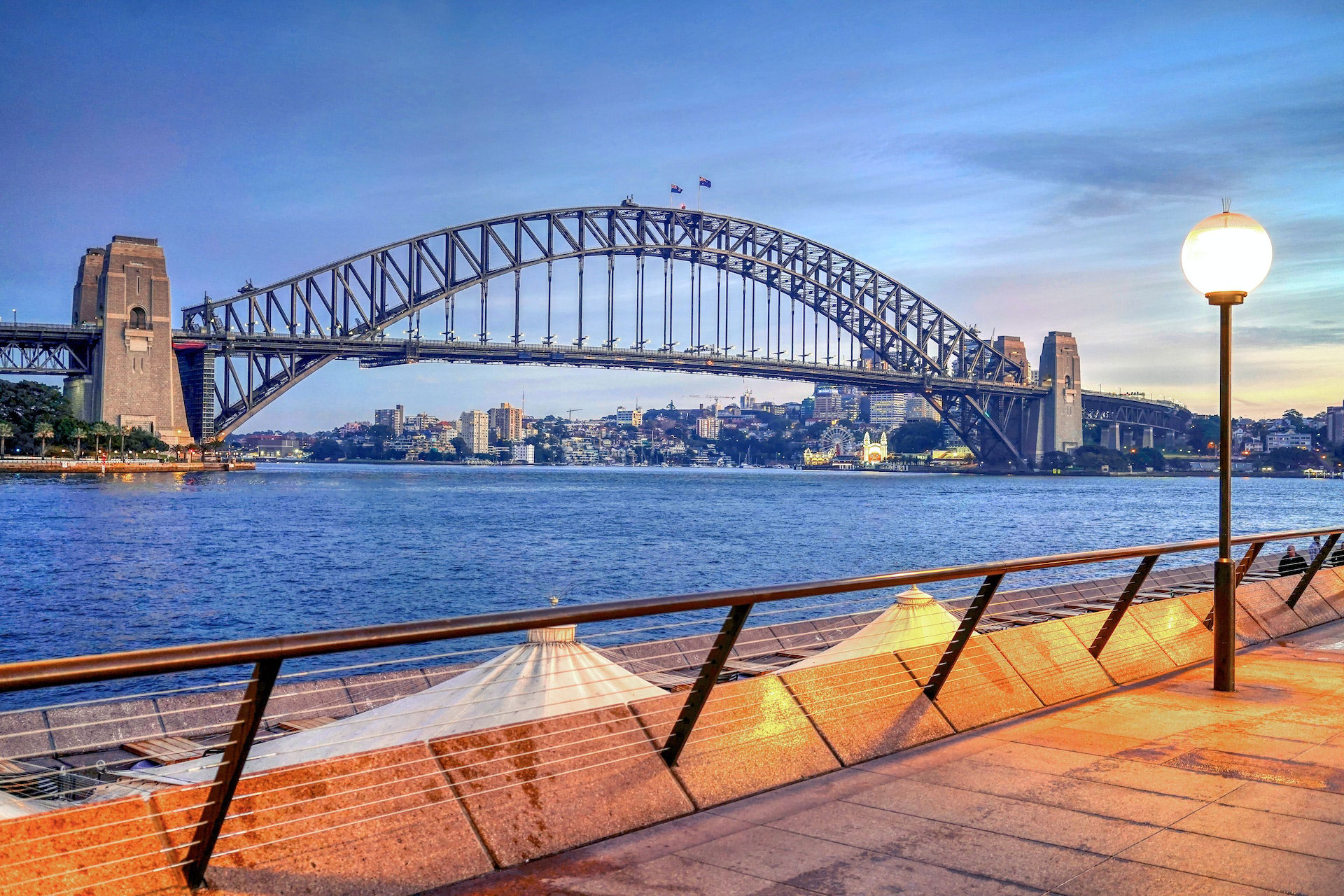 Sydney Harbour Bridge above. Sydney Opera House - main photo
Some of the most popular places to ride in Australia
There are some very popular places to ride in Australia: Ballarat near Melbourne and Melbourne. Ballarat was the host city of the Road National Championships 13 times in the last 15 years, and Ballarat is the undisputed centre of Aussie cycling. Victoria's high country in the south of Australia, also known as the 'Australian Alps' and a region with above tree-line climbing opportunities such as Mt. Buffalo, Mt. Hotham, Falls Creek, Dinner Plain, and Mt. Buller, all between 15km to 42km in length.
Tasmania, 240km south off the coast of Melbourne and the home of Richie Porte, is also a premier cycling destination and a magnificent, wild, rugged and untamed region with unique old rainforests, pristine beaches and waterfalls and deep blue bays and lakes. Adelaide, the starting point of the Tour Down Under, a World Tour cycling event for the pros, is another famed cycling destination.
New Zealand - an untamed and mysterious wilderness to feed the imagination
New Zealand has some incredible places to ride, where the cities and areas are also all bikes friendly. In triathlons, the Challenge Family hosts the Wanaka Challenge in New Zealand at Lake Wanaka. Nga Haerenga ('The Journeys'), rich in breathtaking and unique scenery, is an unforgettable way to explore New Zealand. Primarily off-road and traversing a remarkable range of landscapes, off-road mountain bike trails are abundant in New Zealand, such as The Redwoods in Rotorua, one of the country's oldest mountain bike networks. You could also tour the mysterious Old Ghost Road track, the movie location for Lord of The Rings.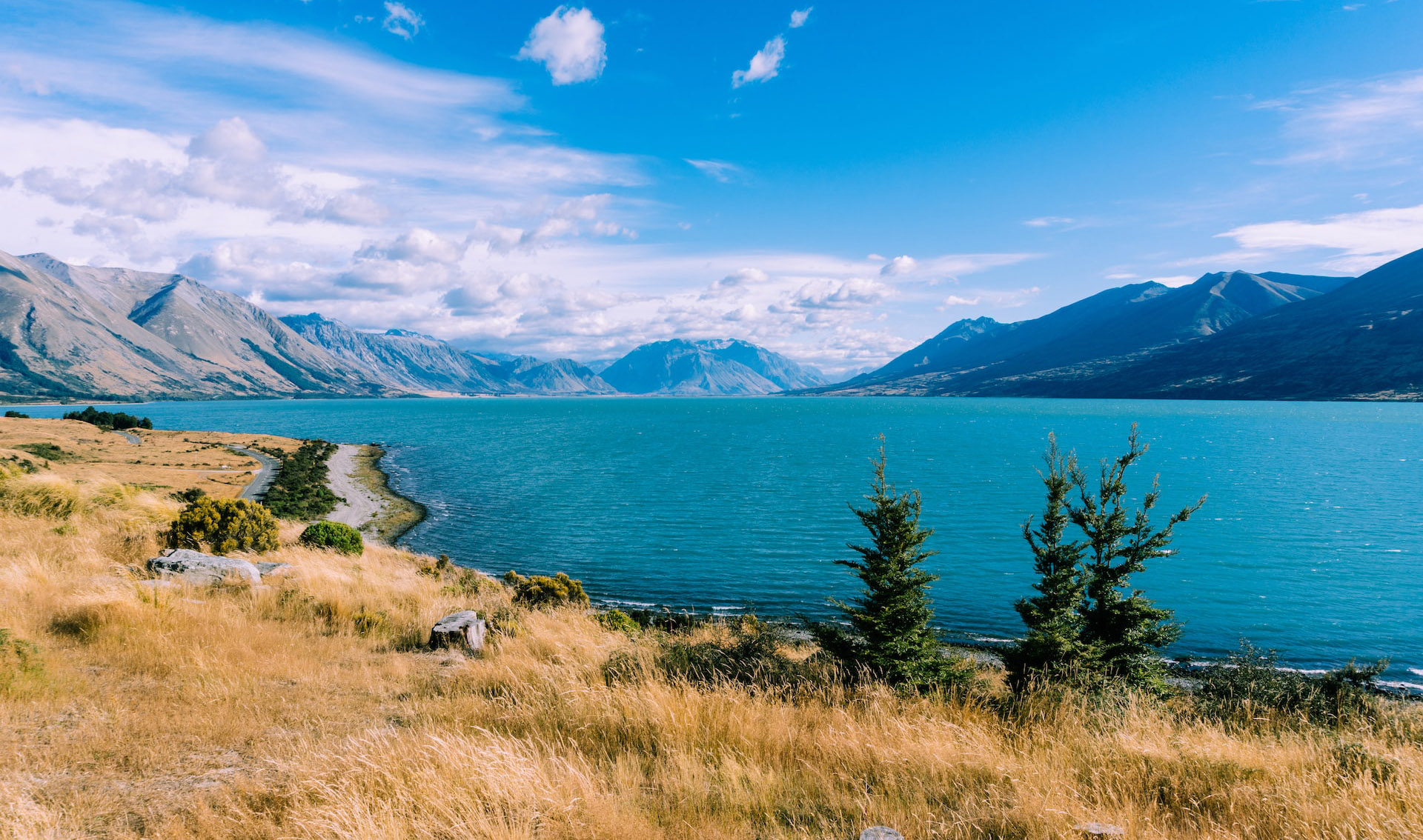 Lake Ohau, New Zealand
An opportunity to challenge yourself on these ROUVY routes
From outdoor riding to riding ROUVY's realistic routes with real video, we will visit and explore two places: tour one of Sydney's iconic and vibrant landmarks and hop over to beautiful, rugged and remote natural spots in New Zealand's South Island.
Visit the cosmopolitan city of Sydney, Australia
Australia is a continent where 90% of its population lives on the coast, and this is where one can find the most stunning locations to explore by bike. Ride through the vibrant cosmopolitan city of Sydney with its yacht-filled harbours and white sandy beaches. Get the opportunity to cycle over and see the spectacular views over Sydney Harbour Bridge, the widest long-span bridge and tallest steel arch bridge in the world, on our way to the famous and iconic Sydney Opera House landmark. View the skyline-dominating towering structure designed like sails of a giant yacht, housing the arts centre for opera, theatre, music and dance.
Ride the ROUVY route in Sydney, Australia
Estimated time to complete this route:
3 W/kg - 30 minutes
2 W/kg - 36 minutes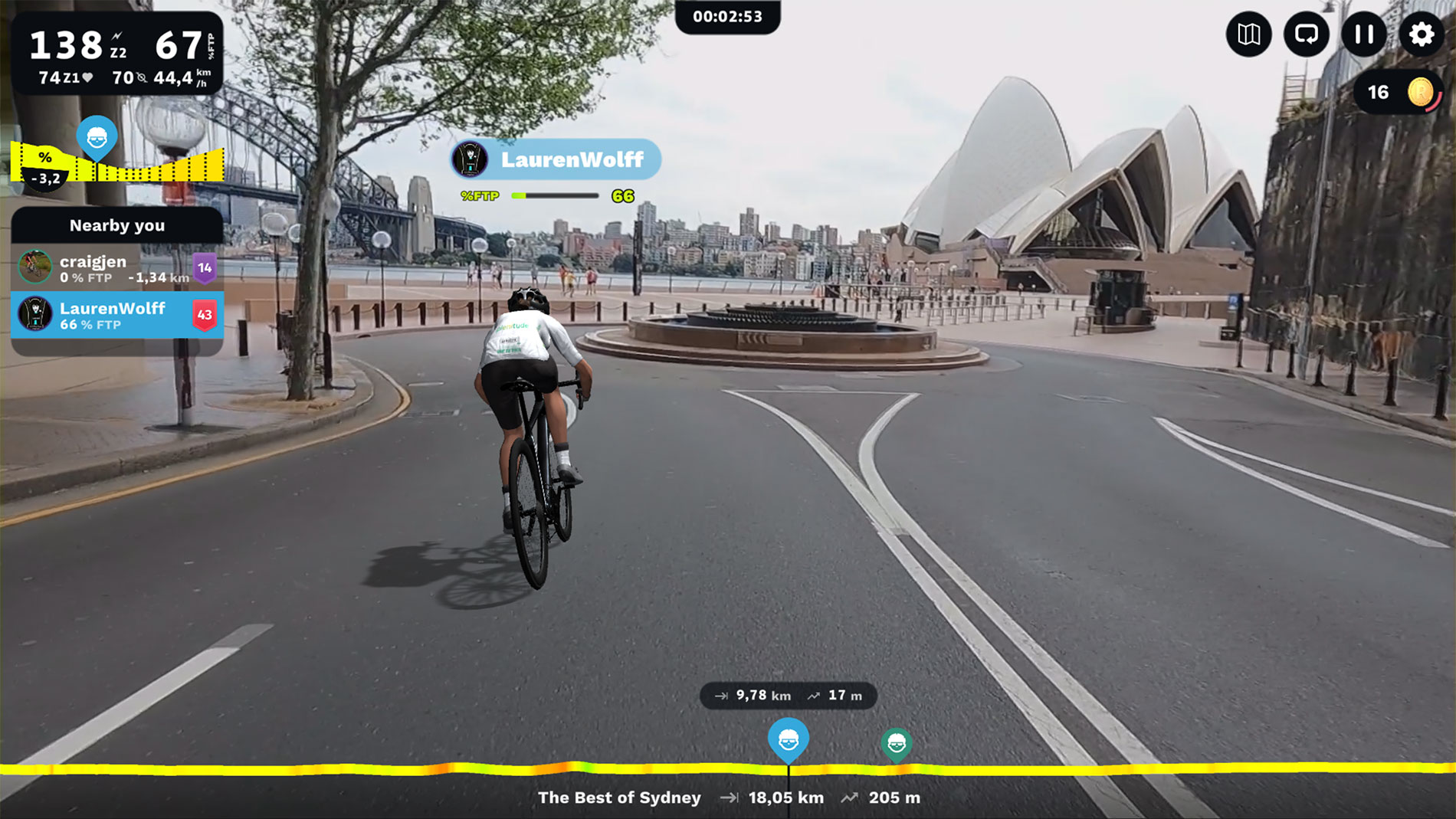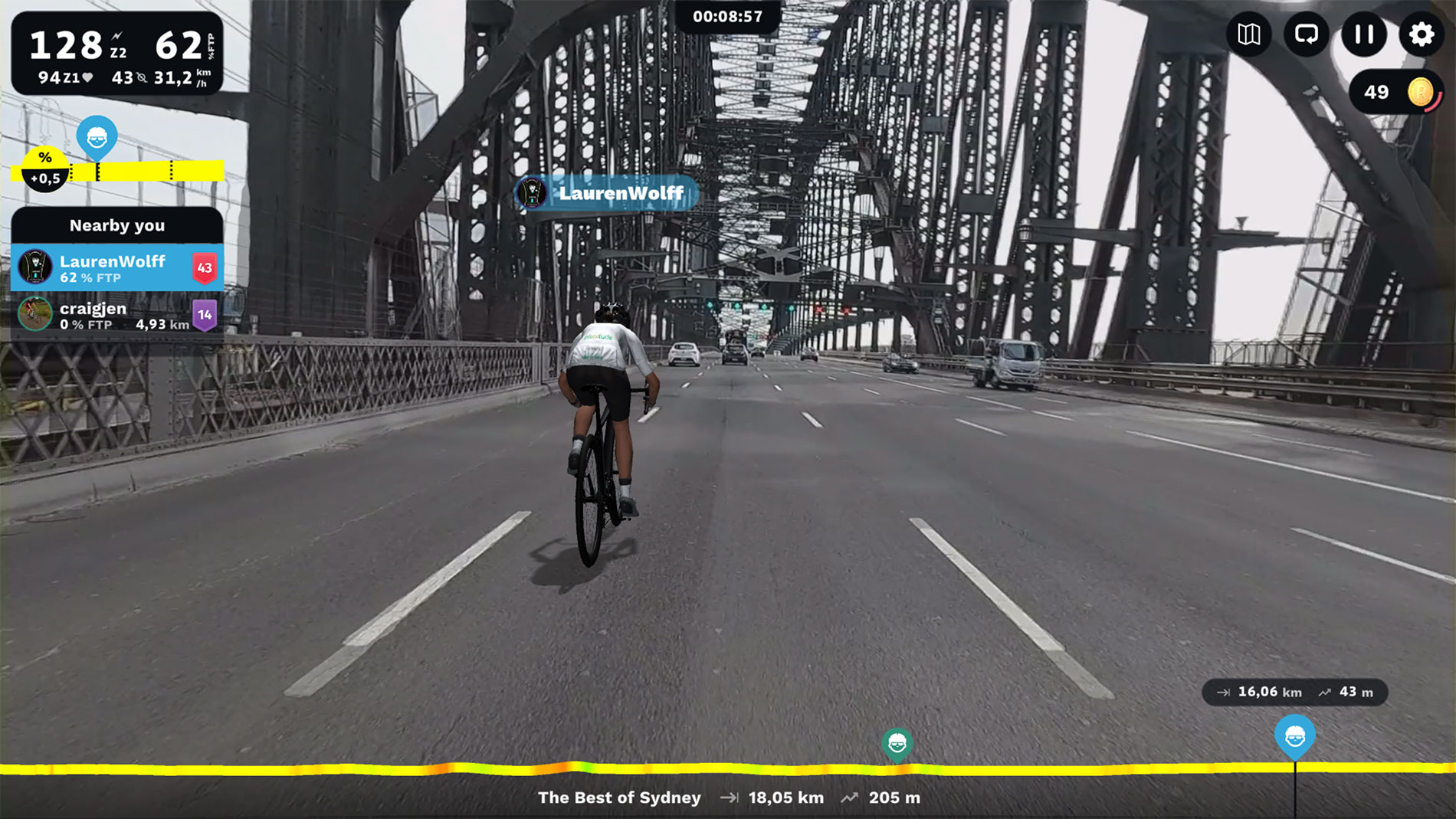 Take a journey to the rugged and scenic Lake Ohau in New Zealand
Soak up the tranquillity and beauty of one of New Zealand's South Island glacial lakes nestled at the foot of the Southern Alps with vistas of pristine, crystal-clear waters and snow-covered mountains. The magnificent Lake Ohau, pronounced 'oh-how,' with its deep blue hues, and shimmering surfaces, is embraced by stony lake shores and light vegetation, lending itself to its remote and rugged character. Enjoy exploring this stunning area on ROUVY.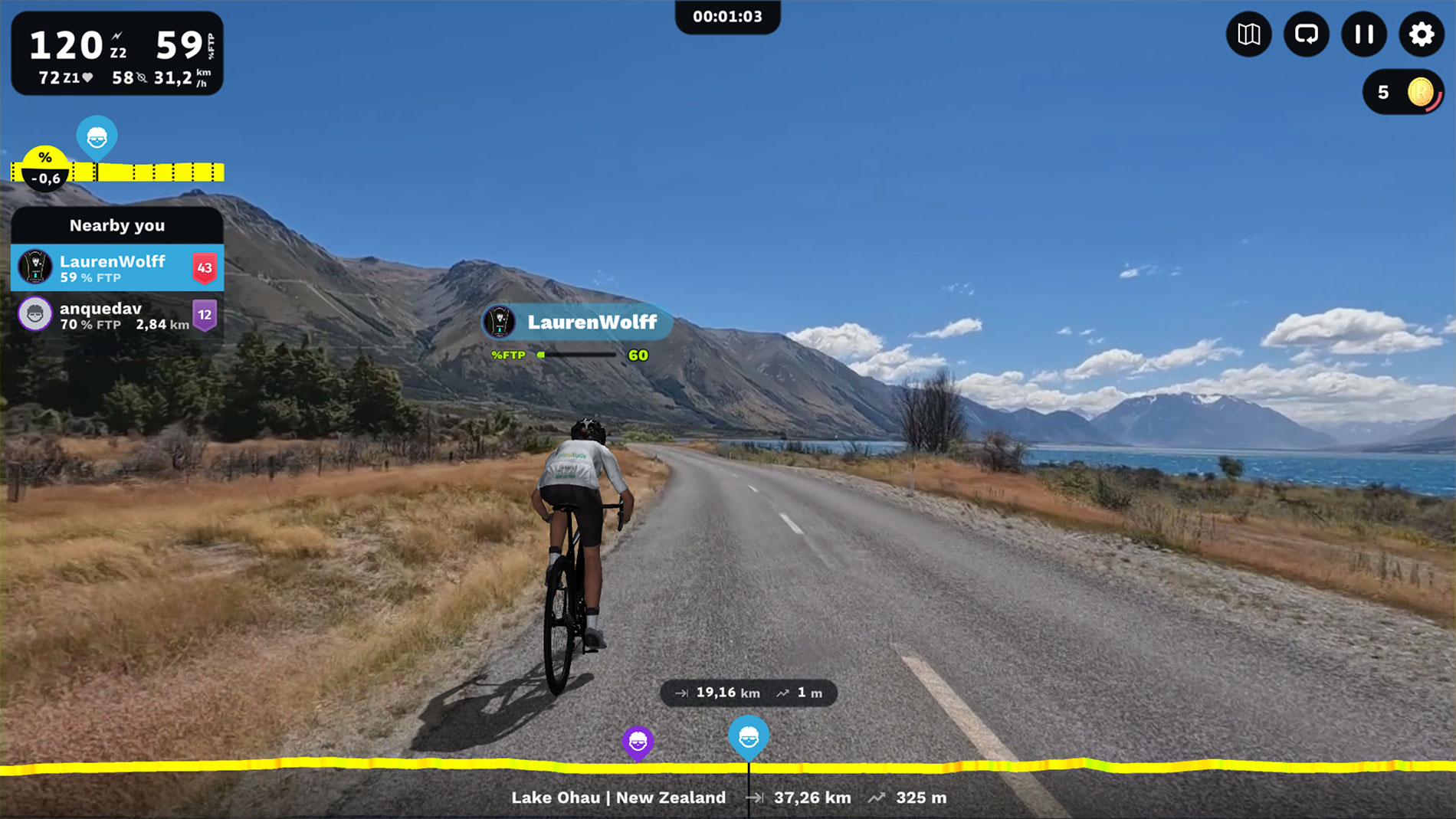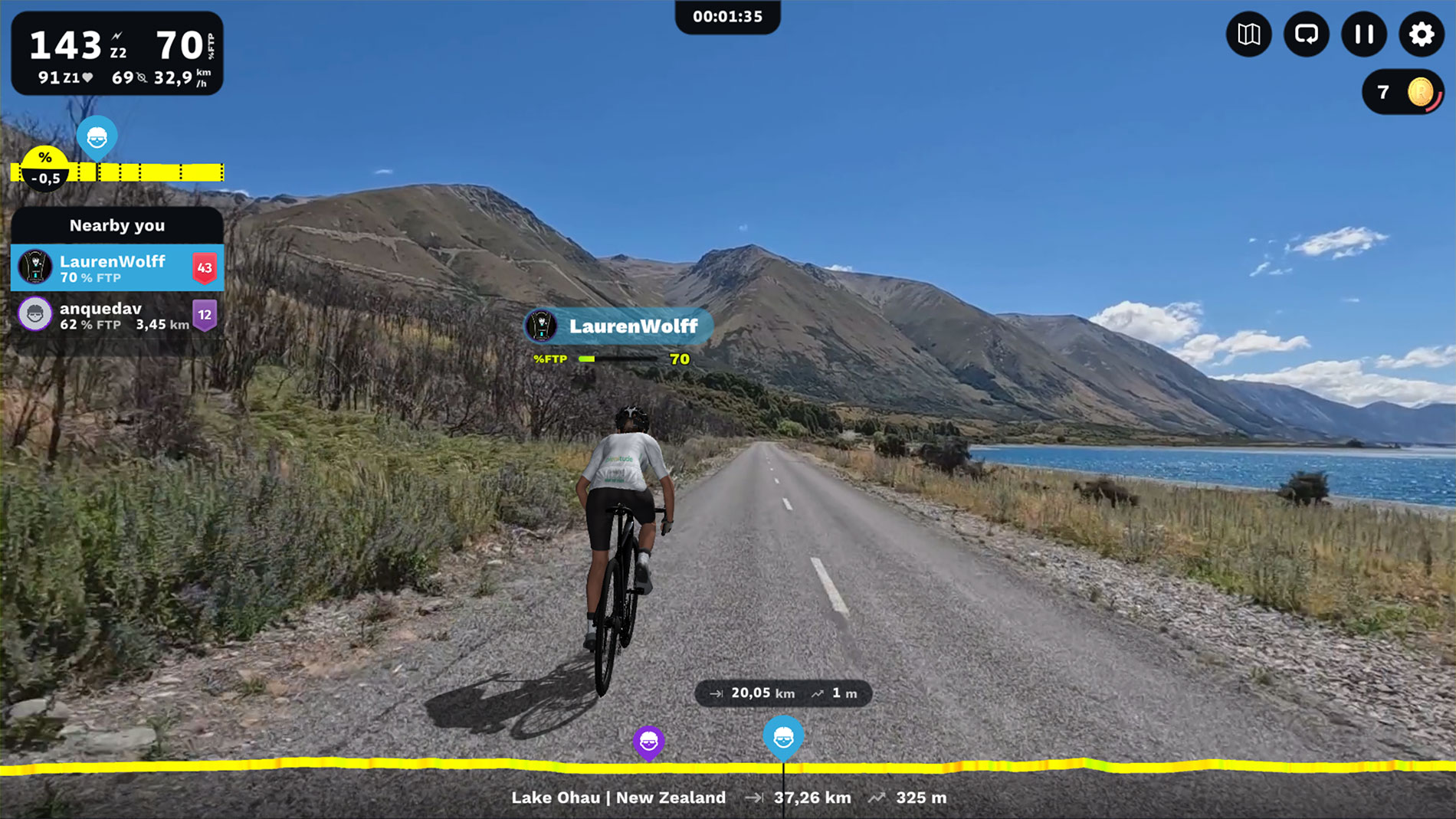 Ride to Lake Ohau, New Zealand with ROUVY
Estimated time to complete this route:
3W/kg - 1h04min
2 W/kg - 1h18min
Extend your trip with these outstanding routes to explore in New Zealand:
• Arthur's Pass National Park NZ
• Lake Pukaki virtually
• Akaroa to Wainui route - Land's End Road
Or explore more about New Zeland:
• Okain's Bay - a journey of Maori legend and folklore
• Crater of Whakaraupō, Lyttelton's historic gem and ride around Lyttelton Harbour
Get your passport stamped and join the Challenges in Time Trial mode starting 24th October until the 4th December and test your fitness on spectacular routes around the world from home on your trainer.
Just by jumping on the trainer and picking a route somewhere in another location on the planet, you can add excitement and a sense of adventure in the virtual world where you can end the ride feeling invigorated and motivated to travel somewhere else exciting the next time. On ROUVY, you can do that without getting on a plane! The world is your oyster!
Join the Ride the World Challenge, Workouts and Race events, win some fantastic prizes and enjoy a large selection of stunning and unique routes on this beautiful and exciting journey!