Your bike is ready, your trainer is ready. Now it's time to make it as enjoyable as possible. Getting a proper set-up is easy, all it takes is a few thoughtful choices and you'll be able to spin through the winter or a rainy season with extra joy and some improved performance for your upcoming outdoor adventures.
1. Let's start with your space
Living room, bedroom, garage or even kitchen. It doesn't matter where you place your trainer - just make sure you choose an area with little traffic. Ensure it's somewhere you'll want to spend time - perhaps near a window for a little natural light and easy access to fresh air.
Also, keep the setup away from the laundry and your bed because often, when your bike is on the trainer, it can slowly become a clothes hanger.
2. Don't underestimate ventilation
A good fan is a must. It will get really hot while you are riding in Vietnam from your home. and there's not much you can do about it. Setting up a good room temperature is one thing, but getting a good quality fan, which helps your blood to cool even better, can make the difference between a pleasant ride and cycling in a sweatbox. There are several options on the market, starting from more simple ones and finishing with "headwind" simulators which are pairable with ROUVY and automatically regulate the wind according to your power output. For us, the general rule of thumb for fans is "the bigger, the better".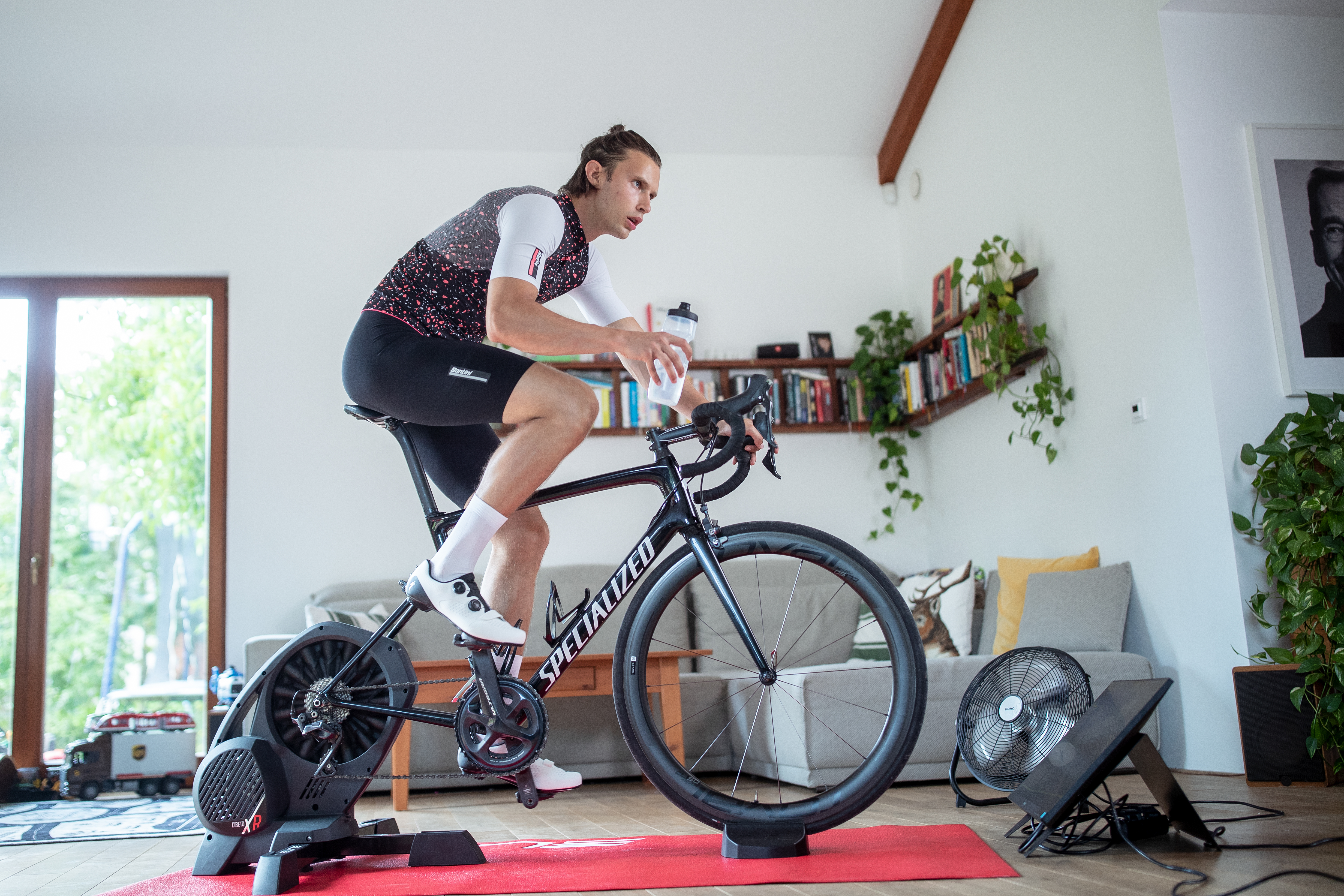 3. Protect your pain cave
As we already mentioned, it will get hot, which means that you will sweat a lot. Even good prevention with a proper fan will not protect your floor 100% from a few drops of sweat. Start by putting a good quality mat under your trainer. Popular turbo trainer brands usually offer a specific matt which keeps your floor safe from both scratches and sweat. Keeping a towel within easy reach is a good idea too. In fact, your bike is also in a little danger here. The acidity in sweat can cause corrosion, seizure and similar nasties. So after mopping up your own body sweat with a towel, don't forget to wipe down your bike after a workout.
4. Think of others
A trainer can have a loud vibration sound which can get pretty intolerable to others. So keep the trainer in an area where your significant other, family or roommates can still hear themselves. Consider using wireless headphones, especially if you're training at night, early in the morning, or in a house with thin walls.
5. Elevate the bike
Even though indoor cycling with ROUVY almost feels like real roads, there are still some ways to make it even more realistic. If you want to practice your climbing position or aggressive downhill aero one, you can purposely elevate your front wheel. There are 2 options for you here; you can either buy an indoor grade simulator which perfectly works with your turbo trainer and adjusts to the route you are riding or you can save some money with a DIY option and add some books under your front wheel.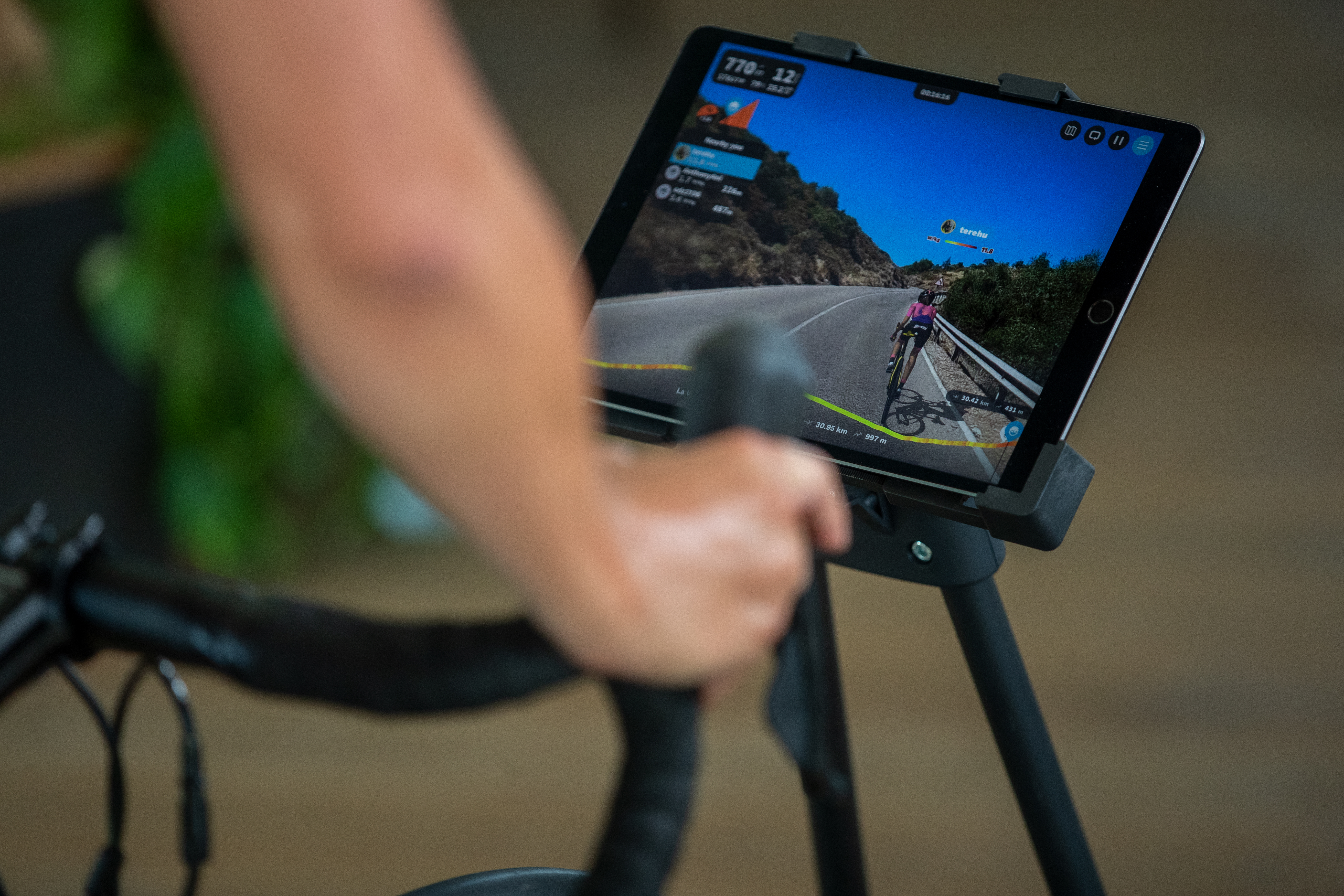 6. Stay close to the action
Let's dive into virtual reality training. You just chose one of the most realistic app experiences in immersive high-quality video, so it would be a pity for you to squint at it over your phone. TV is the #1 choice to get the maximum effect! Otherwise, set up a stool or small table for a laptop or tablet. Some riders love to watch their favourite show or movie while spinning, so having several screens on is also one of the alternatives.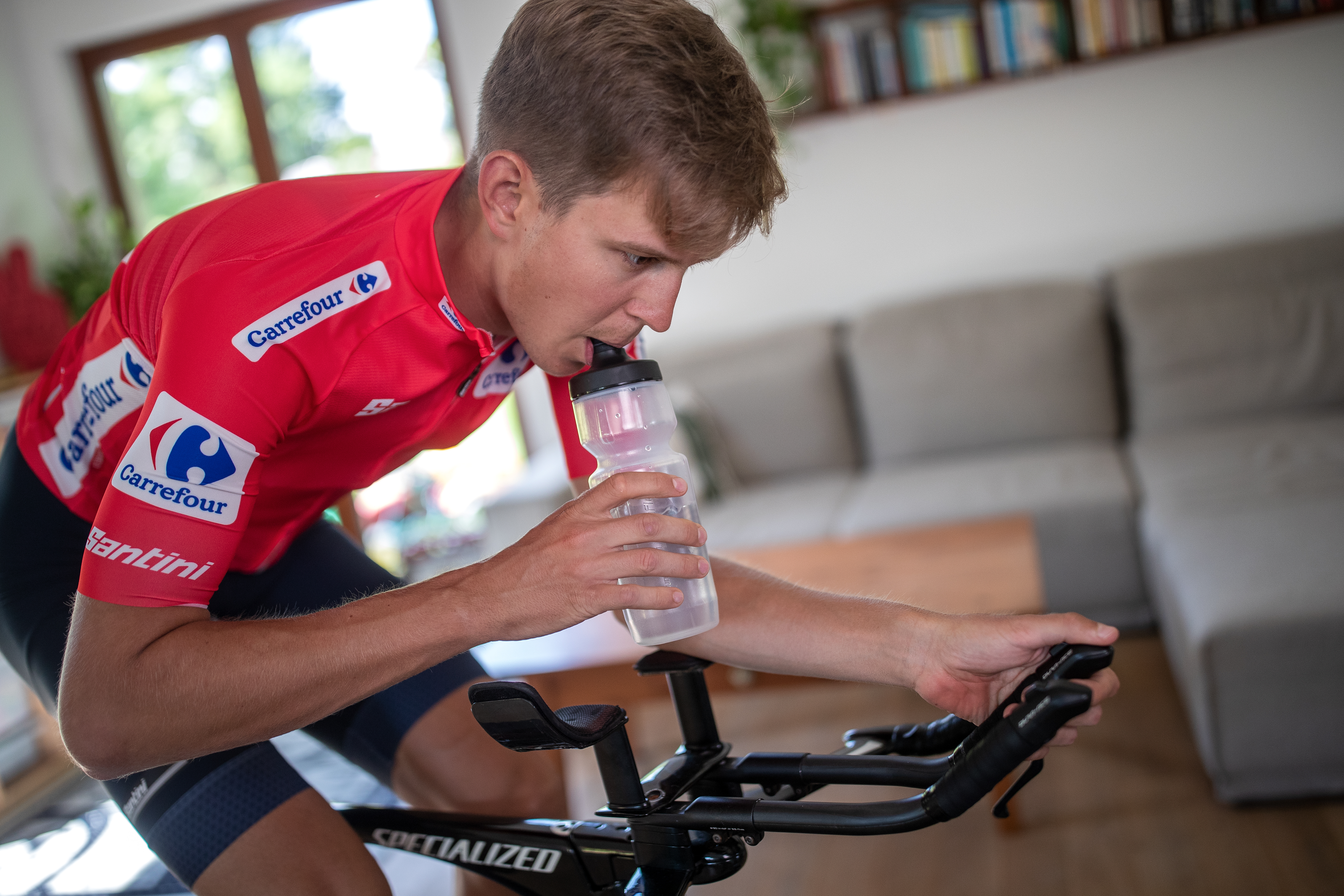 7. Advance preparation
Once you jump on the trainer, you don't want to pause your workout just because you forgot something. Make a routine and prepare everything you need for your important ride in advance. Don't forget your towel, enough water, energy bars or some sporty snacks. Always keep them within reach for easy access while you train.
Now you're all set!