With the holidays approaching fast, we've put together a list of gift ideas for friends and family who are indoor cyclists and who might appreciate something to help them on their indoor travels.
Pimpin' your Pain Cave
Choosing a present for someone can often be tricky and when all ideas have been exhausted, there's often nothing left but the trusty old classic of the infamous 'pair of socks'. (Don't worry, we've also got you covered there as you can see later). But knowing the recipient is a cyclist can make the process a whole lot easier.
The number of people who have taken up indoor cycling has increased dramatically over the last few years. Because of this, the amount and variety of available accessories has risen too. So the good news is there are lots of options for buying presents. They can be practical or fun and frivolous. And they can be upgrades on existing gear or luxury additions to make their riding even more enjoyable
So let's dive in and take a look at some gift ideas, along with some of our specific recommendations.
An Indoor Trainer
What better way to get a friend or loved one into indoor cycling than by getting them an indoor trainer? This is where it all starts and with one of these bad boys, you'll be opening up a whole new world of fitness, fun and social interaction. A Zycle trainer bought through our e-shop also comes with a free 6-month ROUVY subscription. So half a year of cool indoor riding… but they will love you forever.
Clothing
Clothing for indoor riding is very different than for outside so if you spend a lot of time on your trainer, it's important to have the right clothes.
Outdoor clothing is designed for aerodynamic efficiency but also to make a strong fashion statement. Indoors, where you are usually alone, you'll want to fight the urge to look hot in lycra or you'll literally end up hot. Really hot and covered in sweat. Indoor clothing should be breathable and comfortable. So of course while it's fine to grab any old t-shirt and shorts, one should always look one's best, even cycling alone indoors. Don't forget that indoor riding means you go out of your saddle far less, and saddle soreness is more common. So shorts should have good quality chamois padding.
Several companies have started lines of indoor clothing and Isodore are one of our favourites.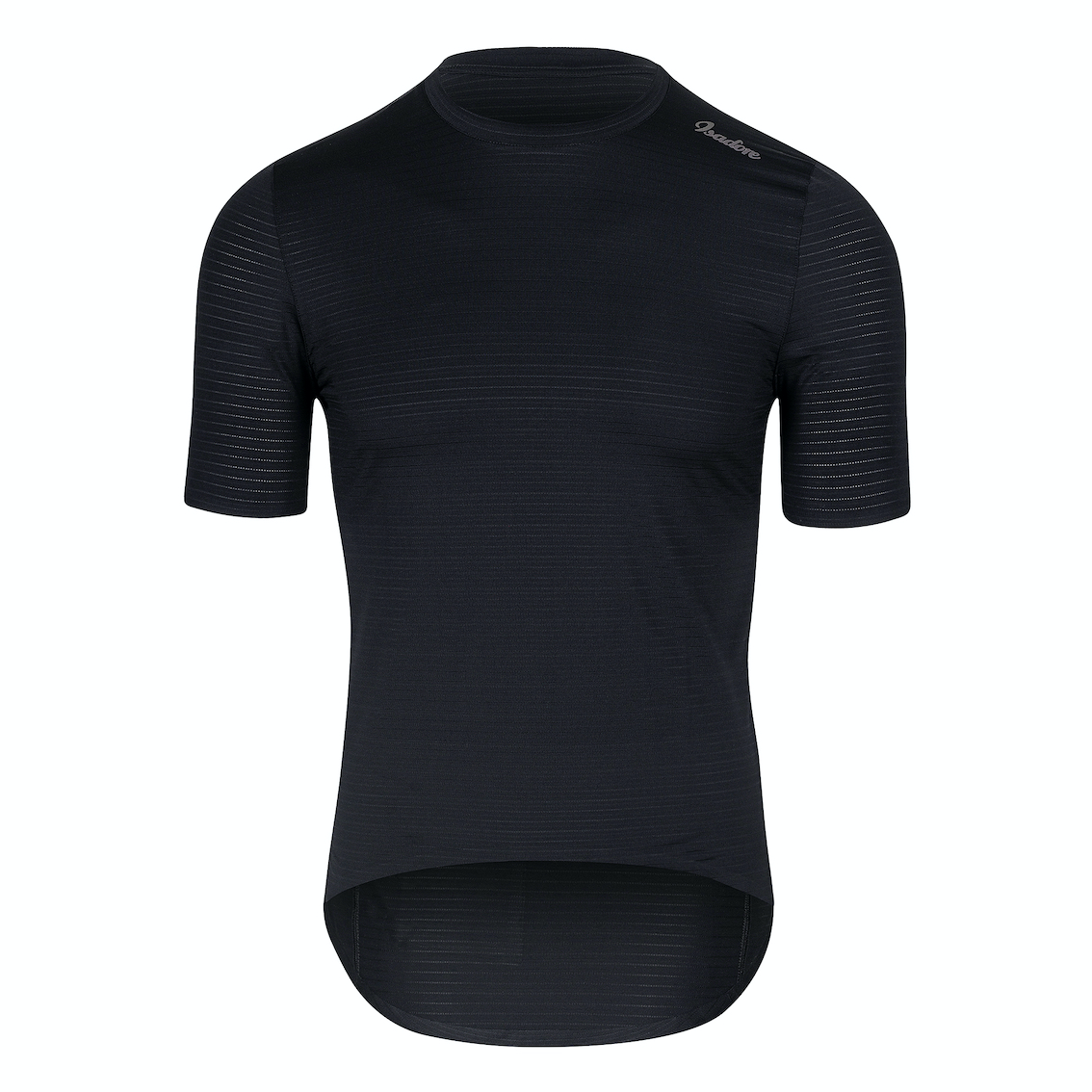 Mobile Phone Holder
It might not be sexy but it's practical as hell. Phone holders are a great bit of kit for outdoor riding for navigation and personal stats but they are also useful for indoors too. Several indoor riding apps including ROUVY are introducing Companion Apps for mobiles so that your ride can be controlled easily at your fingertips. This is an affordable and practical option, while for more avid users who don't need their Garmin mount in the winter, this is a clean and sleek choice.
Speakers and Earphones
Music is a great motivator for getting you revved up. If you're home alone, nothing beats putting on your favourite playlist and pumping up the volume. In this case, a decent pair of speakers is a must-have. If you've got family or flatmates in the vicinity, spare a thought for them and get some earphones so everyone is happy. Rouvy tip: Indoor trainers can sometimes be a little noisy so noise-cancelling headphones can be a great gift for those that enjoy the silence. We also recommend in-ear phones rather than on-ear, as they are easier to deal with sweating.
A Good Book
Books always make great gifts and there are some excellent ones on cycling. For people that enjoy cycling to explore the world, this one from Lonely Planet is one of our favourites. There are inspiring photos and texts from famous routes around the world - it's almost the perfect companion read for a ROUVY rider. You can find books covering all cycling topics - from nutrition to psychology to fitness and more.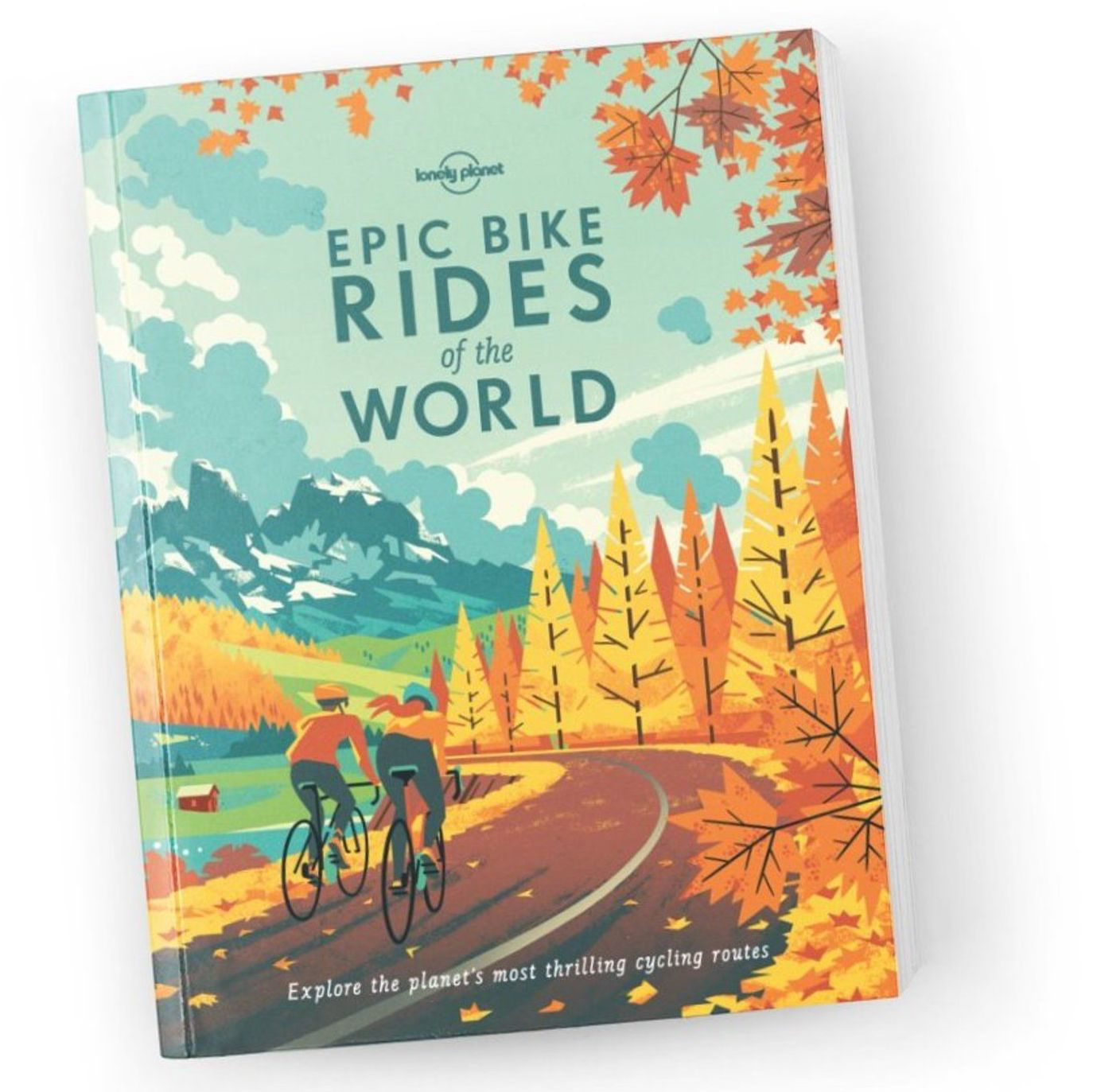 Fans
Fans are one of the most appreciated accessories for an indoor rider. Without natural wind flow to cool you down, indoor riding can quickly become a hot and sweaty business. An ordinary indoor fan will certainly help but if you want to go high-end, go for a smart fan like Wahoo's Kickr Headwind which can adjust airflow depending on your speed and heart rate.
Drink Bottles
Drink bottles are always a handy stocking filler. But if you want to go for something a bit more unique and fun, go for a banana holder or even a baguette backpack!
Bike Mat
It's black. It's flat. It looks like a mat. It's a bike mat! Sometimes the most practical gifts are the most appreciated. And it'll be very appreciated if your gift protects a floor from sweat drops and the wear and tear of riding on a precious wooden floor for hours.
Sweat Net
Again, this might not be the sexiest idea for a gift but it is totally practical. If you've just splashed the cash on a top-of-the-range carbon frame, the last thing you'll want is to have it damaged by corrosive sweat dripping from you during a long ride. A sweat net will mean you don't have to sweat over that potential calamity.
Heart Rate Monitor
Show someone you really ❤️ them by giving them a heart rate monitor. Keeping track of your vital statistics is a crucial part of getting fit and healthy and these days it's instant and easy. There are plenty of options available but the Garmin Pro is one of the best and most accurate.
If All Else Fails…
… there's always socks. Everyone loves socks. Everyone needs socks. And luckily enough, we've got ROUVY socks. But these aren't just any old socks. These are special socks. These are Rouvy socks.
AND THESE SOCKS ROCK!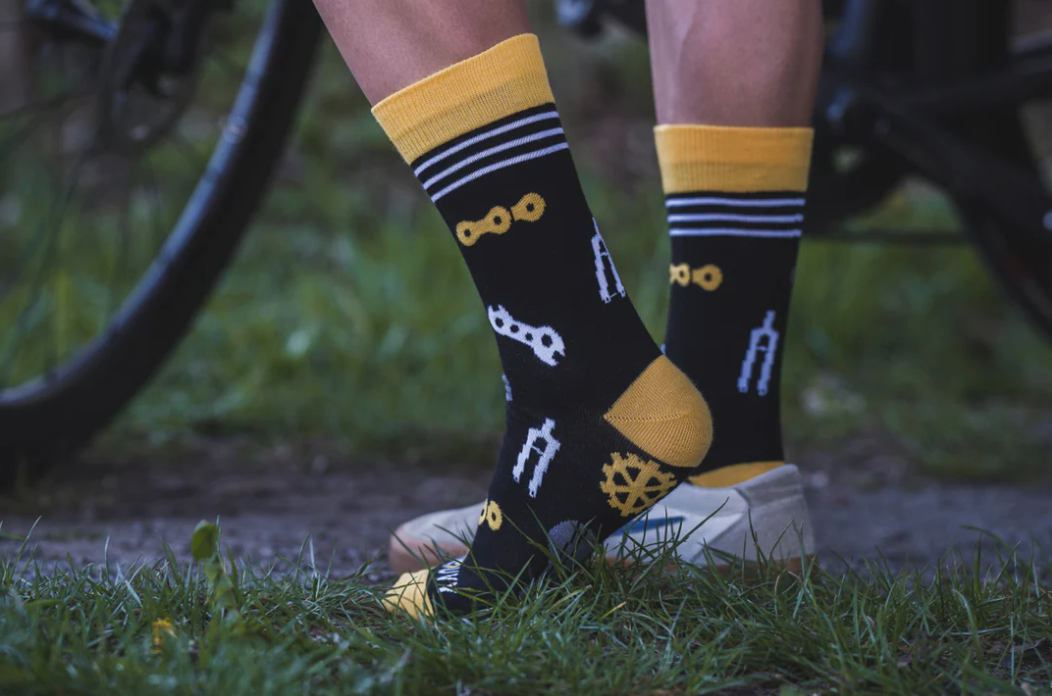 As you can see, there are plenty of choices for gifts for the indoor rider with a wide range of budgets. Indoor cycling gifts will show you've put a bit more thought into your gift and it'll make their off-season more fun and enjoyable and help them get through to the outdoor season, where there's a whole lot more gift options waiting for them.
HAPPY HOLIDAYS FROM EVERYONE AT ROUVY!