Located in the Italian Dolomites the pass sits along the main Dolomite road between the Sella mountain group and the Sassolungo. You have two routes to ride up to the pass from the northern valley of the Gardena from Canazei or south from Val del Femme from Plan de Gralba.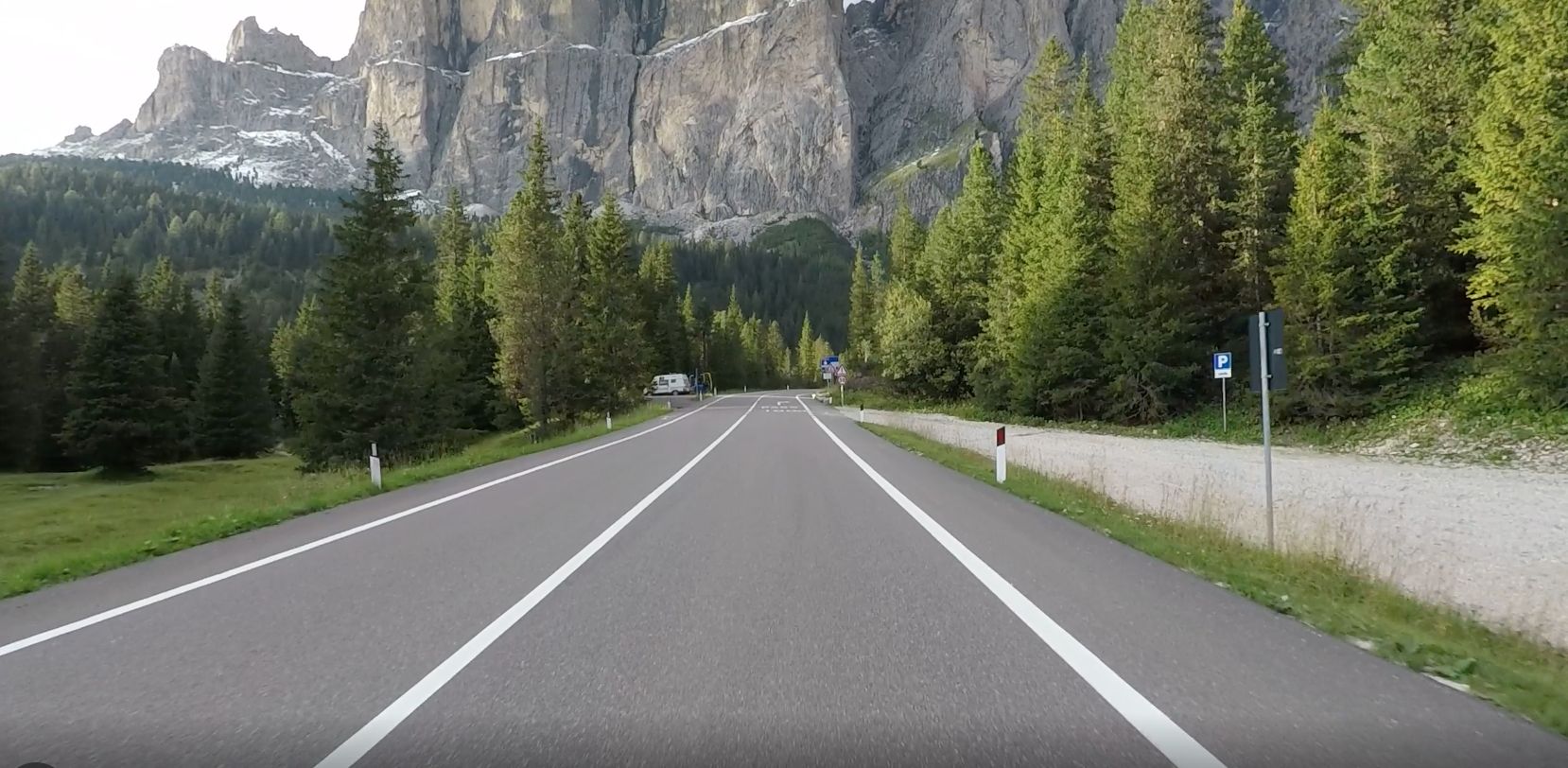 Passo Sella from Canazei is the hardest face of the Sella Ronda cycling loop. Although it is rarely very steep, averaging at 7% and to a maximum gradient of 13% it ascends to quite a high altitude, with 745m in 11,24km. The hardest thing you will find about the Passo Sella is the ever-changing gradients. It is not a gradual slope. Fortunately the fantastic scenery eases the pain that you might feel in your legs as it's one of the most spectacular climbs with one of the most grandiose vistas when it comes to views in the Dolomites.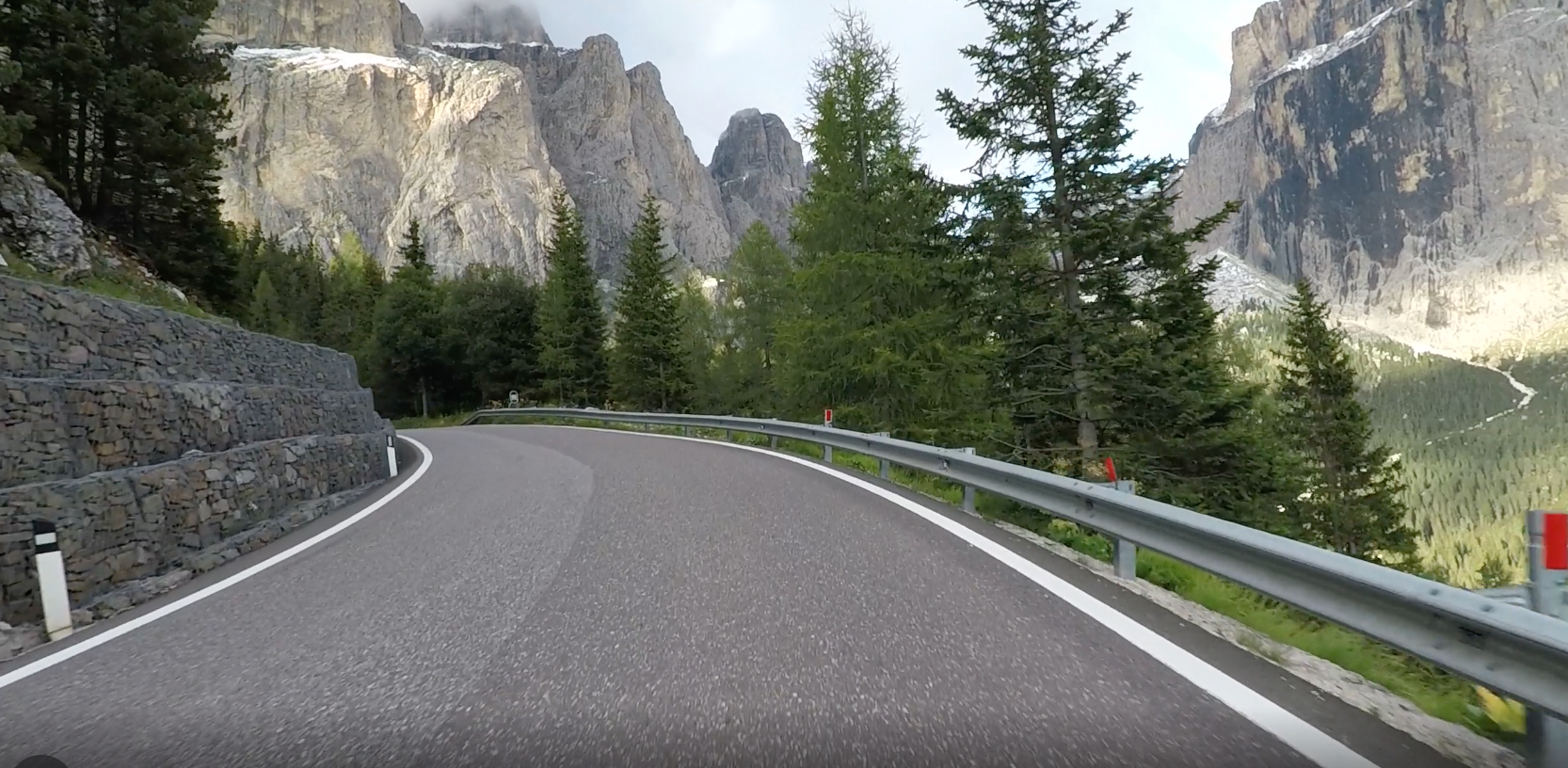 After cycling past the traffic circle in Canazei, the road winds its way around countless switchbacks through lush green forests, the road eventually rising through the treeline until you're riding at the foot of some of the most imposing rock faces you'll ever see.
The scenery opens up spectacularly on its way to the top, with fantastic views of the majestic Sella Towers rock formation, a colossal massif of jagged limestone peaks almost sculpture-like in their beauty. The mountains seem close enough to touch, towering around you, vast and vertical.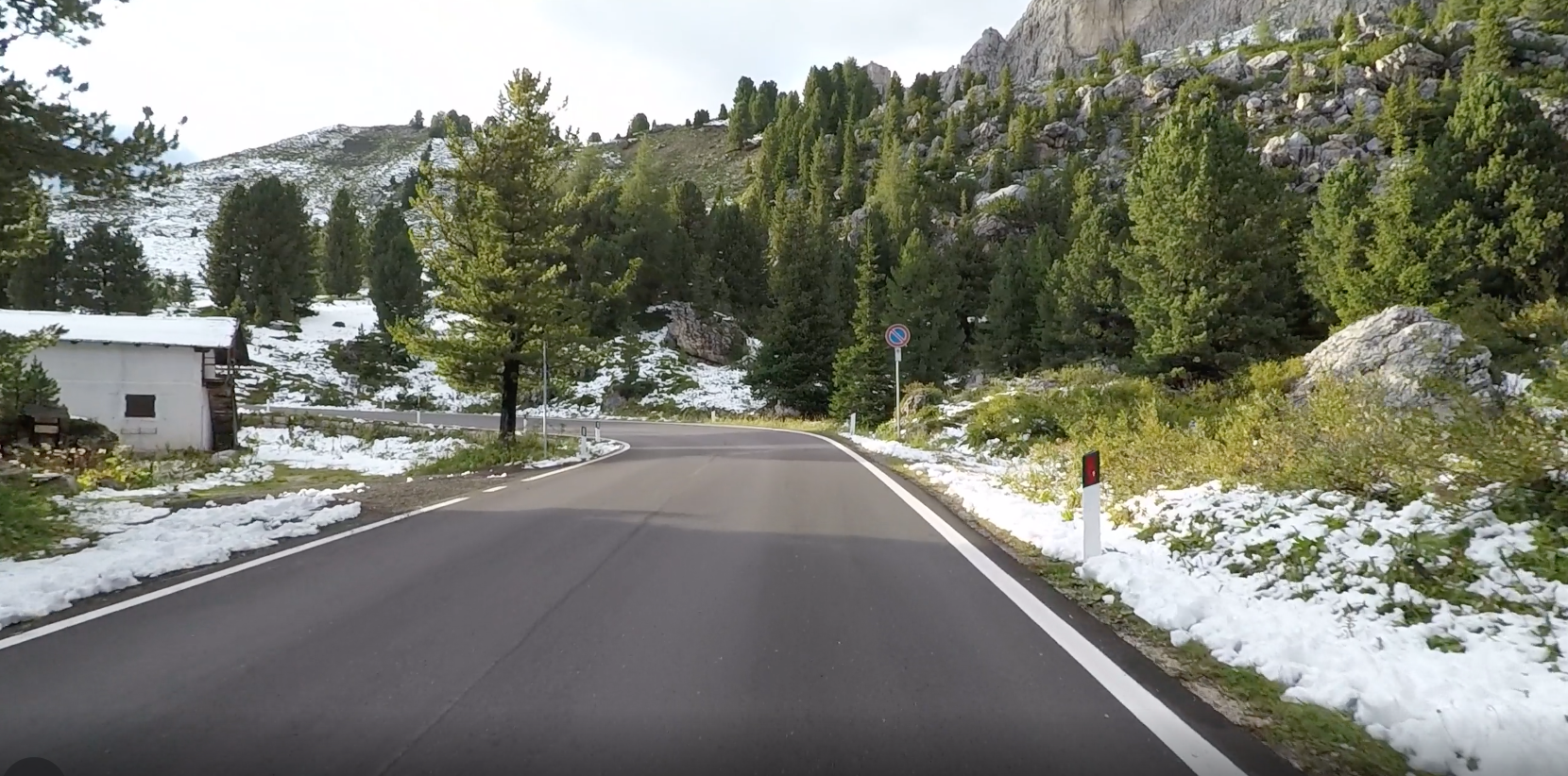 The Passo Sella route has been raced many times in the Giro d'Italia and on various amateur Gran Fondo Sportive events. Enjoy your climb on one of the most spectacular passes of the region.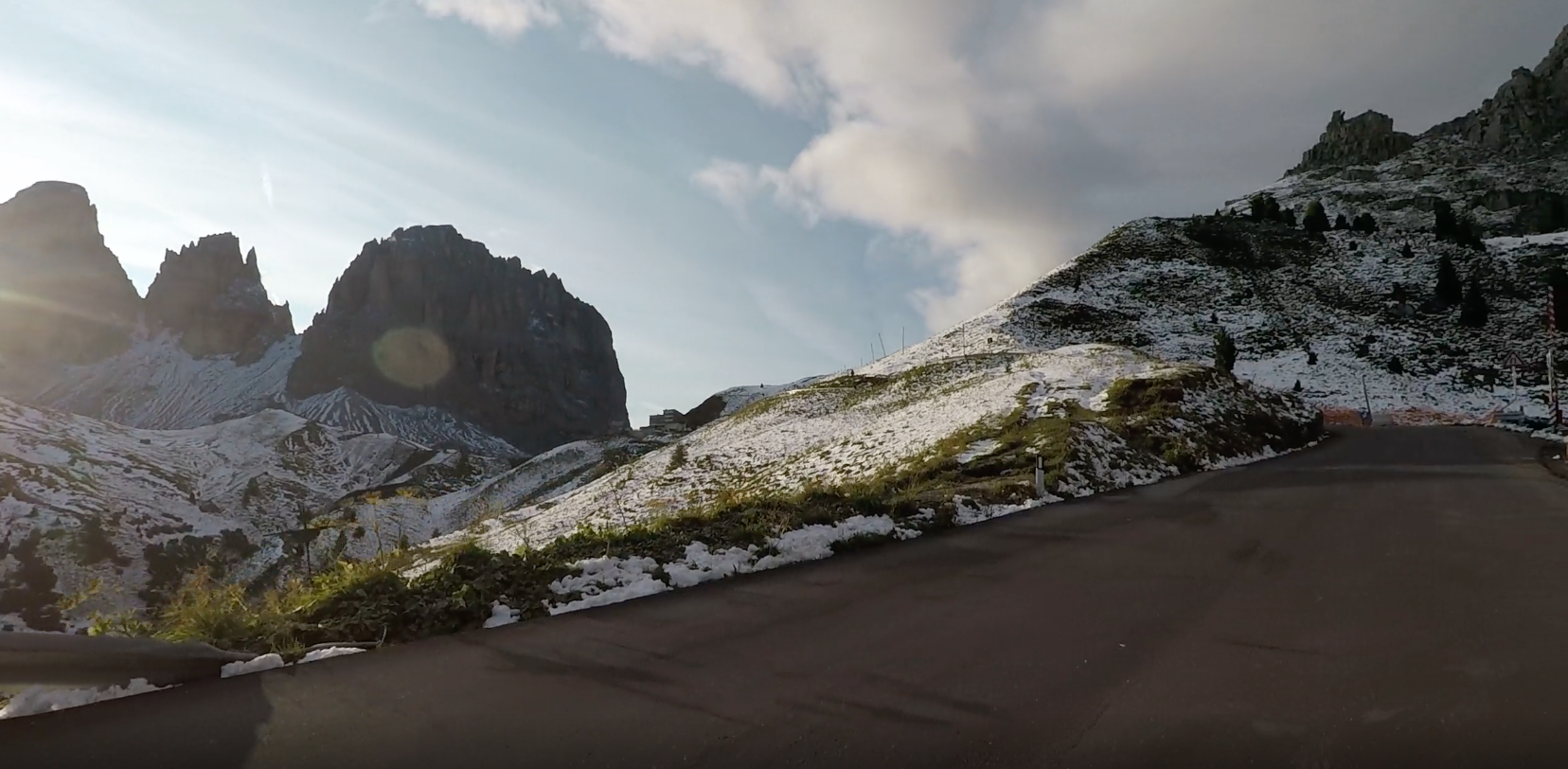 How to ride it:
The climb is 11km long, so make sure that your first half of 5-6km is conservative, pacing yourself at around 70-80% of your FTP in an easier gear that you can spin at a higher cadence than you would normally. From 6km onwards you can gradually gear down and pick up the pace saving your last bit of energy for the final 4km.