The groupset is a pivotal component on any road, gravel, or time-trial (TT) bike, playing a significant role in performance, weight, and the overall cycling experience. The market is largely dominated by two main types: mechanical and electronic.
In mechanical groupsets, gears are changed via thin shift cables, so-called 'Bowden cables' using levers on the handlebar. For electronic groupsets, the levers contain buttons which operate derailleurs using motors inside of them.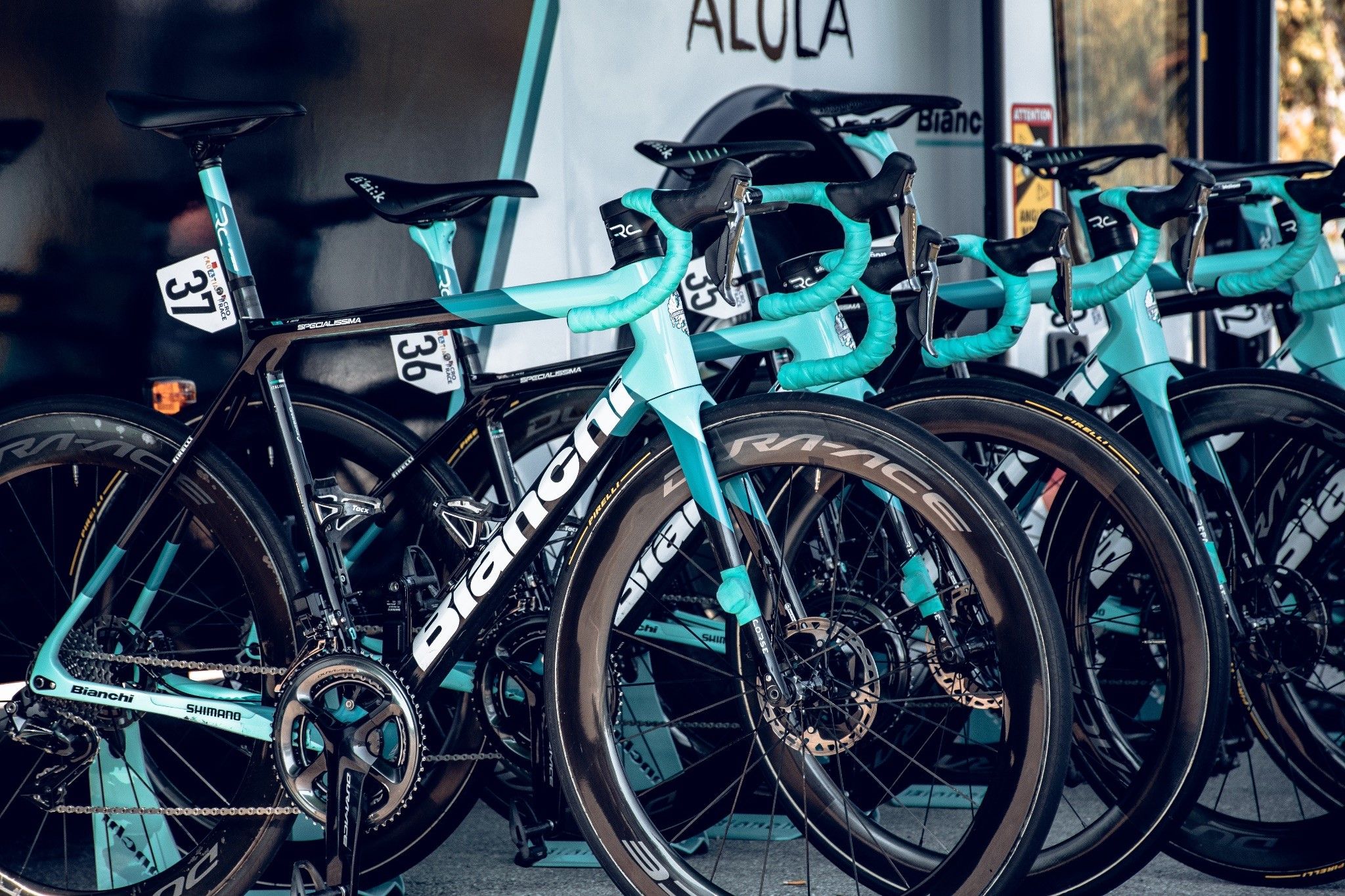 The shift to electronic groupsets in pro peloton
Mechanical groupsets were the gold standard in pro cycling for decades, valued for their simplicity and durability. However, the landscape began to change with Shimano's introduction of Di2 technology in 2009. This electronic system offered unprecedented precision and customization, quickly winning over skeptics. SRAM and Campagnolo followed suit with their eTap and EPS systems, respectively, adding features like wireless shifting and advanced customization.
Strategic and universal adoption
Vincenzo Nibali's 2014 Tour de France win with a limited edition Campagnolo Super Record RS mechanical groupset marked the end of an era, as electronic groupsets have since dominated professional cycling's most prestigious event. While electronic groupsets have become almost ubiquitous in the pro peloton, their adoption isn't absolute. They offer significant advantages in speed and precision, affecting both race strategies and outcomes. However, there are exceptions, such as the Paris-Roubaix race. In this event, some pros, including Peter Sagan, opt for mechanical groupsets due to the notoriously challenging cobblestone conditions.
Mechanical groupsets
Pros and cons of mechanical groupsets
Pros:
Durability: Exceptionally robust, especially in harsh conditions.
Affordability: Generally lower in initial cost than electronic systems.
Ease of Maintenance: Can often be serviced without specialized tools.
Battery-Free: Eliminates the need to worry about system charging.
— Ideal for Ultra Races: No need to consider battery life during an extended race.
Cost-Effectiveness: "Only race what you can afford to replace". Especially important for beginner racers prone to accidents: almost every crash means damage on the bike - levers/rear derailleur.
Cons:
Shifting Precision: Tends to be less precise than electronic systems, particularly over extended use.
Weight: Mechanical groupsets tend to be heavier, often due to more complicated levers and less usage of lightweight materials like carbon fibre.
Effort: Shifting can require greater manual effort, which may accumulate over long rides.
— Winter Use: Electronic groupsets are easier to operate in cold weather with gloves.
Top brands & models
While there are several players in the mechanical groupset market, three brands dominate: Shimano, SRAM, and Campagnolo. Each offers multiple product lines catering to different levels of cyclists, from amateurs to professionals.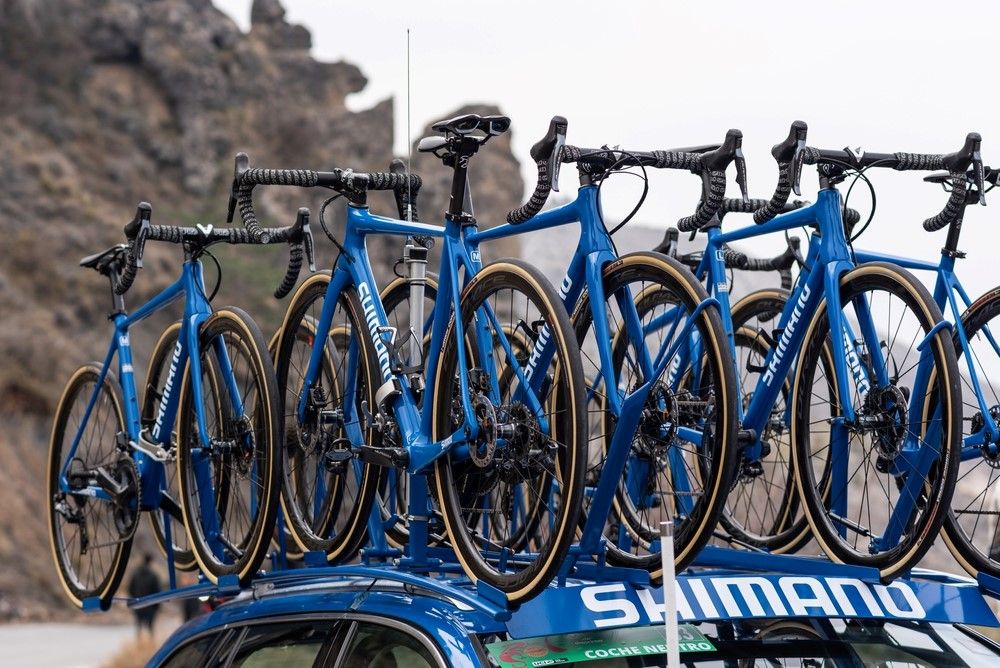 Shimano:
Shimano offers a range from Tiagra to Dura-Ace. The 105 is an 11s or 12s compatible groupset, making it a popular choice for upgrades:
— The 105 is considered an entry-level groupset but offers reliable performance and durability.

— Ultegra takes it up a notch in terms of weight savings and shifting efficiency.

— Dura-Ace is the flagship model, offering the best in terms of performance, but at a premium price.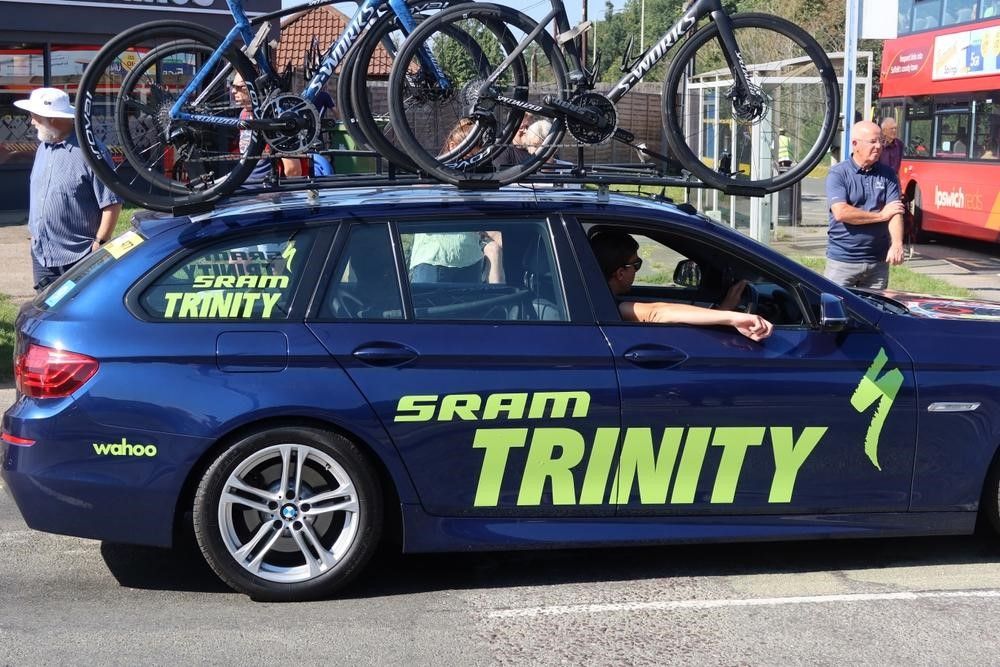 SRAM:
SRAM's notable mechanical groupsets include Rival, Force, and Red.
— Rival is aimed at entry-level and mid-range cyclists, offering a good balance between performance and cost.

— Force is for the more serious cyclists who want better performance without breaking the bank.

— Red is SRAM's top-of-the-line mechanical groupset, designed for professional-level performance.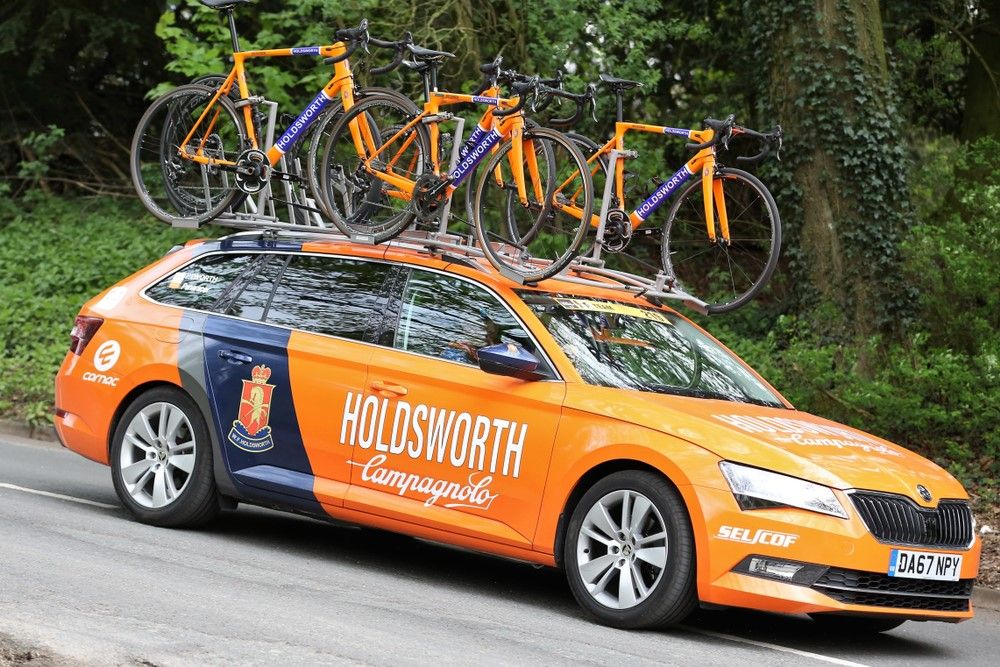 Campagnolo:
Campagnolo offers Centaur as an entry-level option, Chorus for mid-range, and Super Record for elite cyclists.
— While Centaur offers basic functionalities and reliable performance, Chorus and Super Record offer advanced features like multiple shifting and high-end materials.
Performance metrics
Efficiency Rate: Mechanical groupsets, particularly higher-end models, offer an efficiency rate close to 98%. This metric measures the amount of rider input that is effectively translated into forward motion.
Speed Transitions: While not as quick as electronic systems, mechanical groupsets like the Campagnolo Super Record offer highly efficient speed transitions, often completing a shift in under 600 milliseconds.
Suitability for different types of bikes
Road Bikes: Mechanical groupsets like Shimano Ultegra are often considered the go-to for road bikes. They offer an excellent balance between weight and performance, making them suitable for a variety of road cycling activities, from casual rides to competitive events.
Gravel Bikes: Mechanical groupsets are preferred for their durability and ease of maintenance, which are crucial for gravel riding. While SRAM's Apex and Rival series are strong contenders for gravel bikes, Shimano's 2x12 GRX (RX820) and Campagnolo's Ekar 1x13 also warrant consideration.
TT bikes may prefer electronic groupsets not just for aerodynamic reasons but also for ease of installation and the use of satellite shifters.
Electronic groupsets: the future of cycling
Pros and cons of electronic groupsets
Pros:
Shifting Precision: almost instantaneous and highly accurate.

Reduced Manual Effort: less physical effort required.

High Customizability: including multiple shifting profiles and shift points.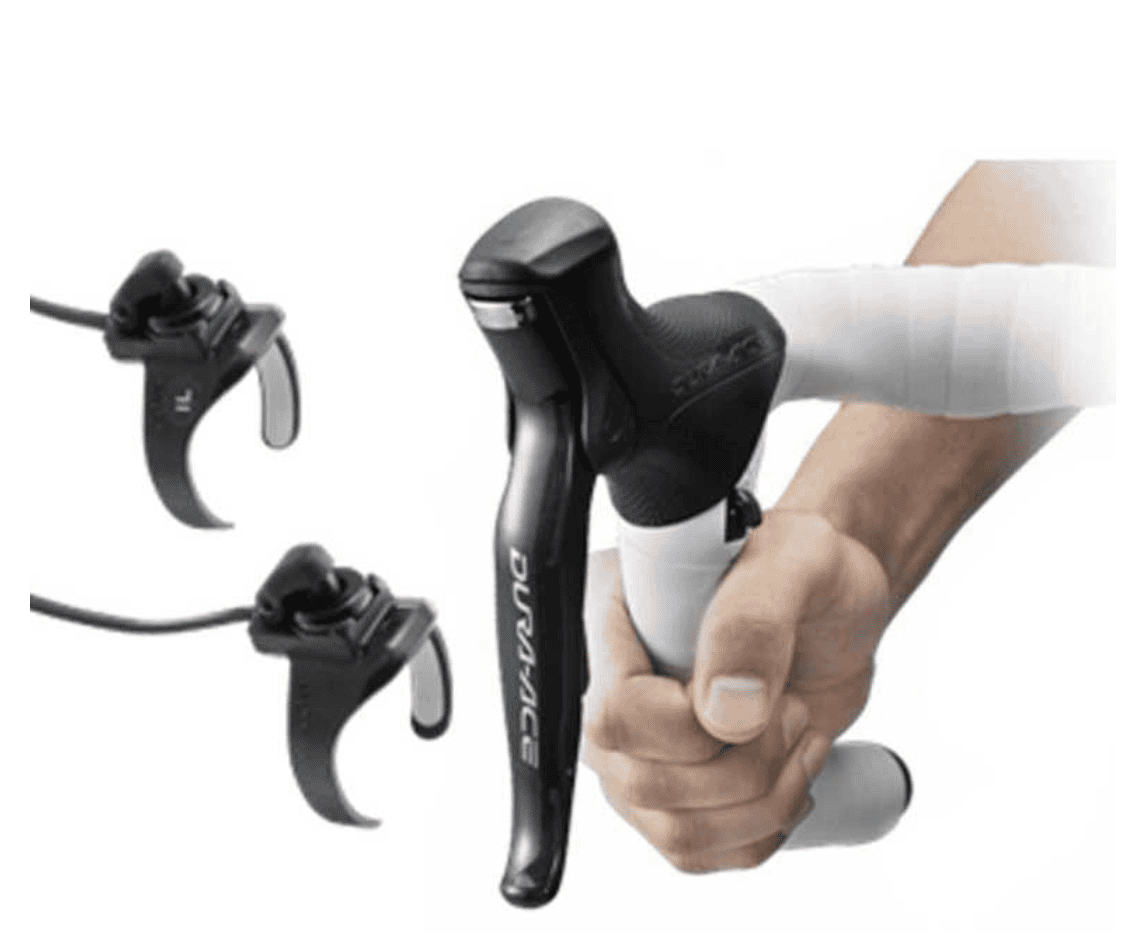 Source: https://www.tradeinn.com/bikeinn/en/
Aesthetics: Cleaner look due to the absence of mechanical cables.
Frame Compatibility: Some new frames only support electronic groupsets. (for example Time Alpe d' Huez 2023 or Factor Ostro only supports electronic groupsets).
Set-and-Forget: Minimal need for gear reindexing once set up.
Advanced Features: Synchronized shifting and telemetry options for safer riding. Once connected to a bike computer, you have access to statistics like the number of shifts per ride. Additionally, you can sync your groupset with a head unit to monitor battery levels and see your current gear displayed on the screen, eliminating the need to look down and thereby contributing to a safer ride.
Cons:
Cost: Generally more expensive.
Battery Life: Requires regular charging.
Durability: Generally considered less robust in harsh conditions.
Top brands & models
The electronic groupset market is evolving rapidly, with Shimano, SRAM, and Campagnolo leading the charge. It's worth noting that manufacturers are increasingly focusing on electronic versions, as evidenced by Shimano's recent move to offer an electronic 105 groupset.
Shimano: While Shimano's Di2 technology spans from 105 to Dura-Ace, certain advanced features like buttons at the top of STI levers and the option for a 53/39 crankset are only available in the Ultegra and Dura-Ace lines.
— 105 Di2 serves as an entry point to electronic shifting, offering the core features at a more accessible price.
— Ultegra Di2 and Dura-Ace Di2 are the higher-end options, offering more customization and slightly better performance, especially in challenging conditions.
SRAM: SRAM offers electronic shifting through its eTap technology, available in the Force and Red lines. What sets SRAM's eTap technology apart is its use of interchangeable batteries for both the front and rear derailleurs. If your most frequently used rear derailleur runs out of battery, you can swap it with the front derailleur's battery, or carry an extra one in your jersey pocket.
— Force eTap offers most of the high-end features found in Red eTap but at a more affordable price.
— Red eTap is aimed at professional cyclists and offers wireless shifting, a feature still unique to SRAM.
Campagnolo: Campagnolo's EPS technology is available in their Chorus, Record, and Super Record lines.
Campagnolo's new models use different batteries for the front and rear due to SRAM's patent on the feature.
— Chorus EPS offers reliable electronic shifting aimed at enthusiasts.
— Record and Super Record EPS offer the pinnacle of Campagnolo's electronic shifting technology, with multiple shifting and customization options.
Alternatives: Emerging Chinese players like L-Twoo and Sensah offer budget options but may have reliability issues.
Performance metrics
Shifting Speed: Electronic groupsets like Shimano Di2 can complete a shift in under 200 milliseconds, significantly quicker than most mechanical systems.
Battery Life: Modern electronic systems come with long-lasting batteries. For example, SRAM's eTap can last up to 60 hours on a single charge.
Customization Options: Electronic groupsets offer a wide range of customization options. From setting up synchronized shifting patterns to adjusting lever sensitivity, riders can tweak settings to their liking.
Suitability for different types of bikes
Road Bikes: Electronic groupsets are increasingly becoming standard in high-performance road bikes. With quick shifting and advanced features like synchronized shifting, they offer a competitive edge that is hard to ignore.

Gravel Bikes: While not as commonly used as in road bikes, electronic groupsets are making their way into gravel bikes. Their ability to perform quick and precise shifts is especially useful on unpredictable terrains. Additionally, electronic groupsets allow for design modifications to the hoods (levers), enabling them to be customized specifically for gravel use — resulting in a more comfortable shape and improved performance for off-road conditions.

Time-Trial Bikes: In time-trial scenarios, every second counts. Electronic groupsets offer aerodynamic advantages and are also preferred for their ease of installing satellite shifters, allowing for gear changes from multiple positions on the bike, enhancing versatility during time trials.

Source: https://www.sram.com/en/
Head-to-head comparison
Features: Electronic groupsets often come with advanced features like synchronized shifting and customizable shift patterns, which are usually absent in mechanical groupsets.

Efficiency: Electronic groupsets offer quicker and more precise shifting, making them more efficient in terms of power transfer and speed. Mechanical groupsets, while efficient, can't quite match the precision of electronic systems.

Ease of Use During Races: With electronic groupsets, there's no need to manually trim the front derailleur to prevent chain rub, simplifying the ride experience under racing conditions.

Cost: Mechanical groupsets are generally more affordable, making them a practical choice for budget-conscious riders. Electronic groupsets are pricier but offer advanced features that may justify the higher cost for competitive riders.

Maintenance: Mechanical groupsets are easier to maintain and fix, often requiring just basic tools. Electronic groupsets, while requiring less frequent maintenance, need specialized tools and expertise for troubleshooting.

Customization: The ability to personalize shift patterns, as well as the speed of gear changes, and integrate with other cycling software, gives electronic groupsets an advantage in this category.

Consideration for Rim Brake Options: It might also be worth noting the limited availability of rim brake options in newer models, such as the Shimano 105 Di2, which currently offers only disc brake variants. This is a point of concern for many cycling enthusiasts who prefer rim brakes and are looking for next-generation options.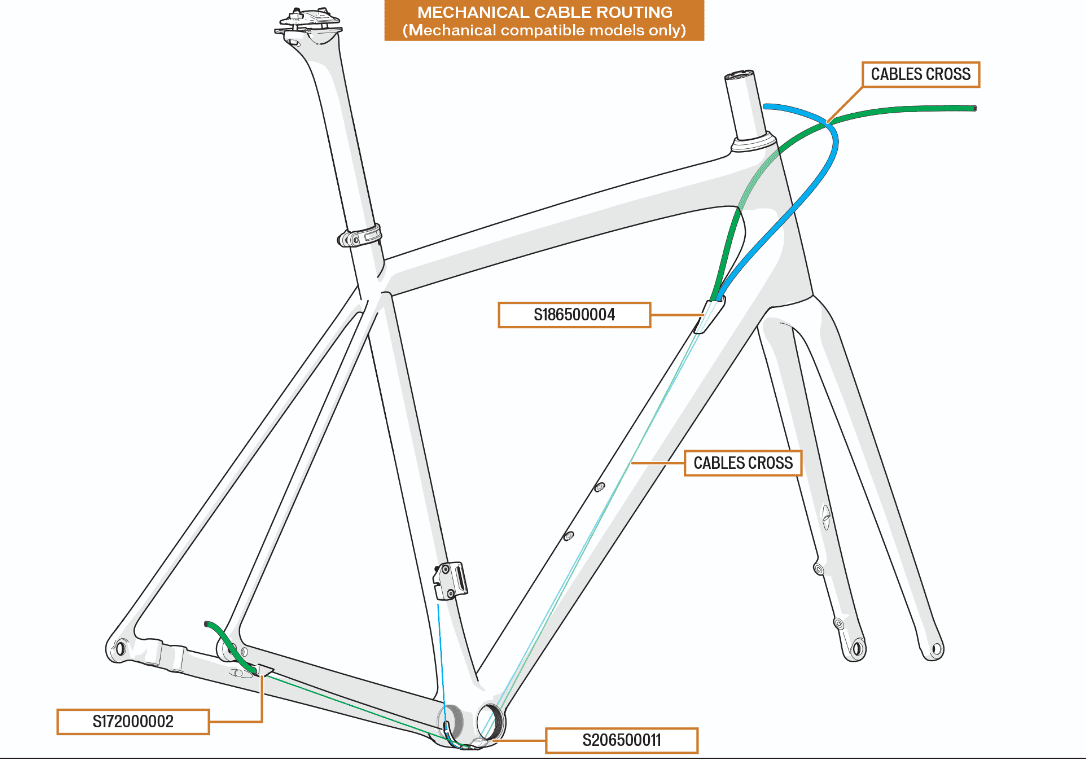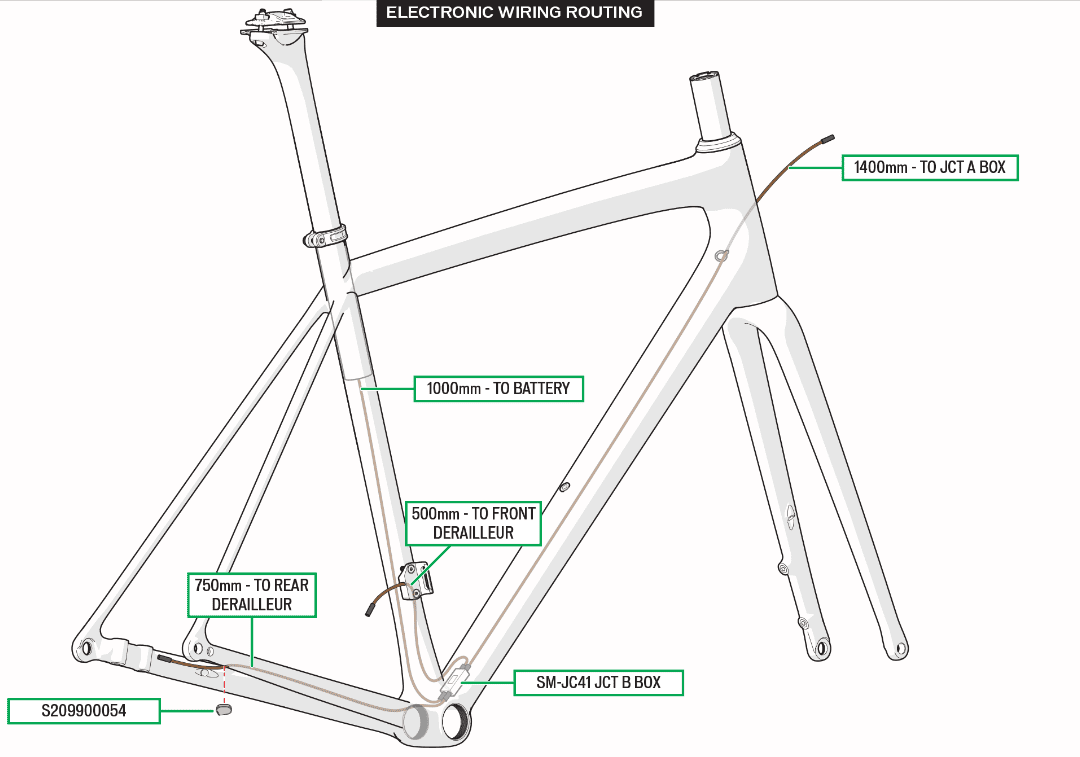 Sources: https://support.specialized.com/
Bike groupset direct comparison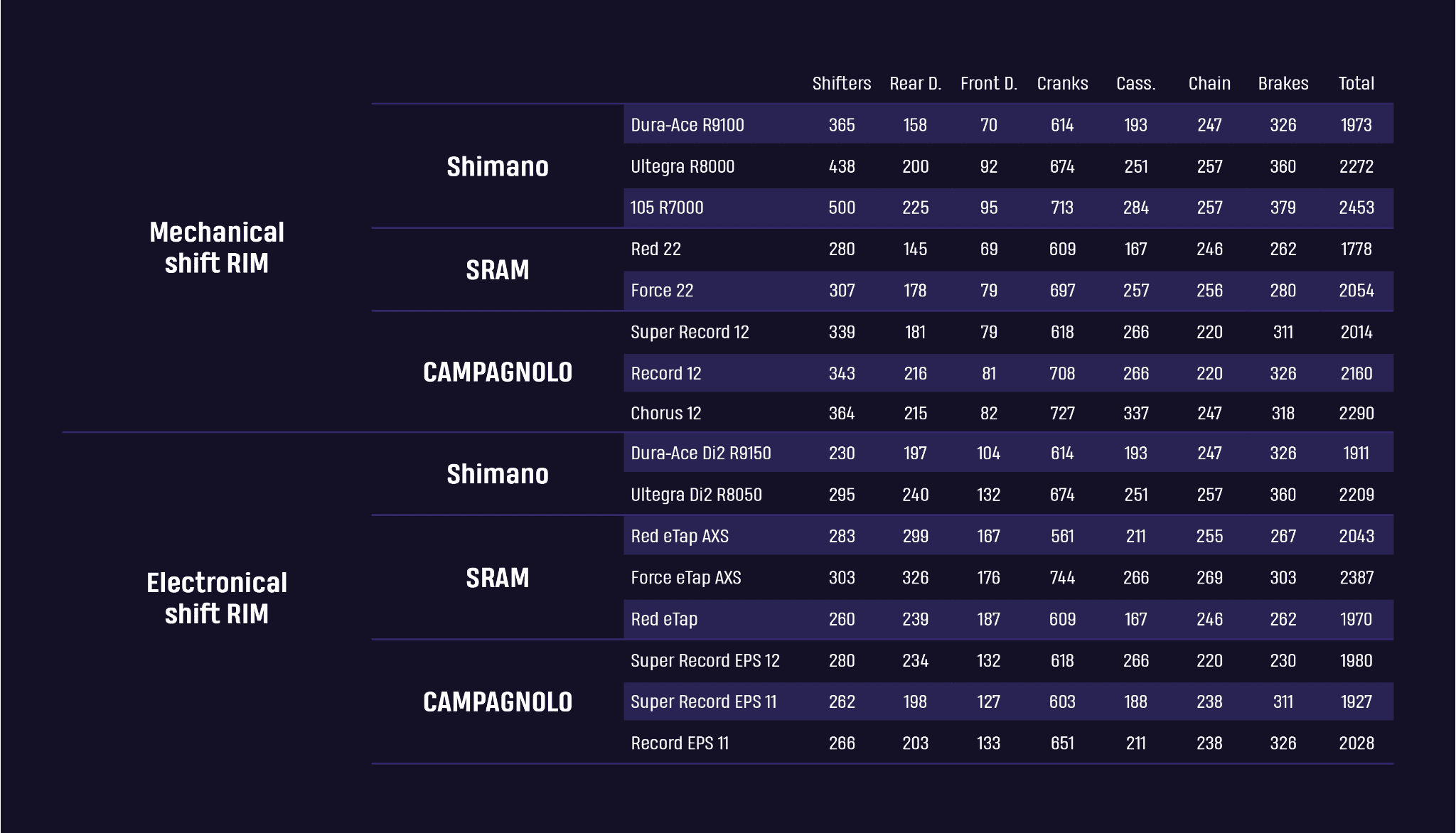 Sources: https://ccache.cc/blogs/newsroom/2019-road-groupset-weight-comparison
https://road.cc/content/tech-news/shimano-unveils-12-speed-mechanical-105-r7100-groupset-303533 https://www.bikeradar.com/advice/buyers-guides/shimano-105-r7150-di2-vs-sram-rival-etap-axs/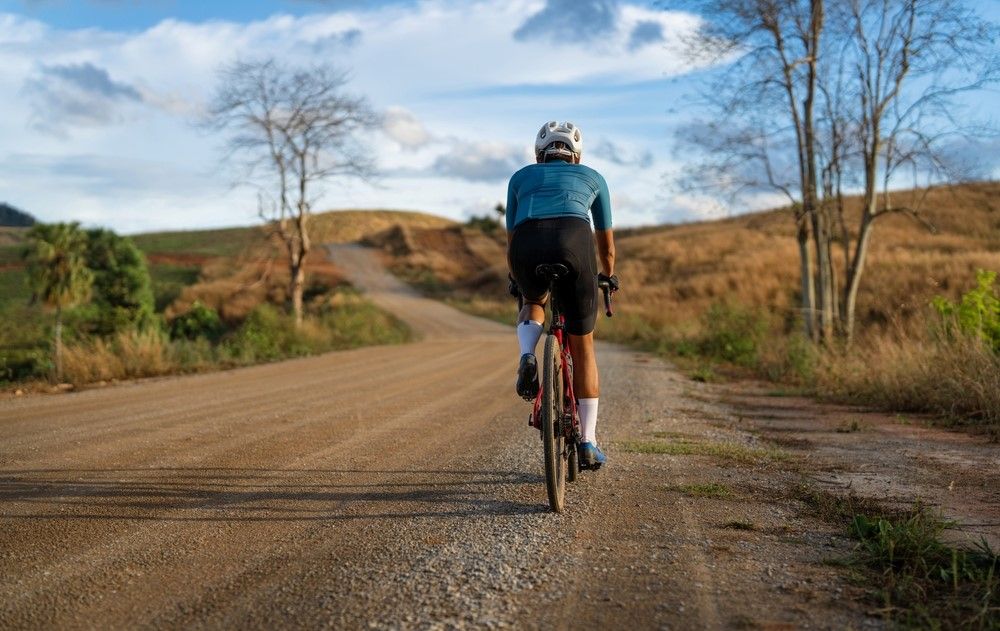 Special considerations
Gravel Bikes: Mechanical groupsets are commonly favored for gravel bikes because of their durability and ease of maintenance. Brands such as SRAM provide gravel-specific groupsets like 'Rival' and 'Apex', while Shimano offers 'GRX' and Campagnolo features 'Ekar'.
Time-Trial Bikes: Electronic groupsets are almost a unanimous choice for time-trial bikes due to their aerodynamic advantages. Features like time-trial specific shifters can make a significant difference in performance.
Future trends
Technological Advancements: Battery technology is improving, potentially solving one of the significant drawbacks of electronic groupsets. Similarly, advancements in materials science could lead to lighter and more robust mechanical groupsets.
Shift Towards Integration: The cycling world is moving towards greater integration with other smart devices. Future groupsets might offer features like real-time analytics and advanced customization options through mobile apps.
Conclusion
The decision between mechanical and electronic groupsets isn't straightforward and depends on individual preferences, cycling type, and budget. Both options have their advantages and disadvantages. As technology advances, the distinction between mechanical and electronic systems is likely to diminish, benefiting cyclists with improved features from both types. Additionally, given current manufacturing trends, it may be worthwhile to consider more affordable electronic groupsets. These are becoming cheaper to produce in larger volumes, ultimately leading to lower prices for consumers.
Frequently Asked Questions about Bicycle Groupsets
What is a Bicycle Groupset?
— A groupset refers to the collection of bike gear-shifting and braking components, both mechanical and electronic.
---
Mechanical vs Electronic Groupsets: What's the Core Difference?
— Mechanical bike groupsets utilize cables for gear shifting, while electronic bike groupsets employ electronically-activated motors for shifting.
---
Mechanical vs Electronic Groupsets: Which is More Reliable?
— Both cycling groupset types have merits, but mechanical groupsets are often more durable and less susceptible to environmental impacts.
---
Performance Comparison: How Do Mechanical and Electronic Groupsets Differ?
— Electronic bicycle groupsets often offer quicker, more precise shifts but are generally at a higher price point than mechanical counterparts.
---
Do Electronic Cycling Groupsets Need Battery Maintenance?
— Yes, electronic groupset systems require periodic battery charging, but usually after at least a thousand miles of cycling, often more.
---
Cost-Effectiveness: Which Type of Bicycle Groupset is More Economical?
— Mechanical groupsets are typically more cost-effective upfront, while electronic groupsets can reduce long-term maintenance costs.
---
Ease of Conversion: Can I Switch from a Mechanical to an Electronic Groupset Easily?
— While conversion kits for groupsets exist, the process can be complex and may necessitate professional bike mechanic installation.
---
Environmental Resilience: How Do Mechanical and Electronic Groupsets Respond to Environmental Factors?
— Mechanical bike groupset components are often less sensitive to elements like mud or water, whereas electronic systems may require more protective measures.
---
Compatibility: Can I Use a Road Bike Groupset on an MTB (Mountain Bike)?
— Generally, road bike groupsets are not directly compatible with mountain bikes due to differences in bottom bracket and spindle, gear ratios, chainring sizes, and other mechanical specifications.
Written in Collaboration with Martin Németh