When the weather worsens, it's understandable that many riders would prefer to retreat indoors, avoiding the chill, wet roads of winter. But if you're serious about cycling, you should still keep pedalling regardless of the weather. In this article, we're going to look at why sticking with your indoor trainer during the winter is an excellent idea and provide tips to help you transition efficiently. We'll also look at what you can look forward to in the new season on ROUVY.
Don't stop! Keep going!
Your fitness journey shouldn't end with the end of the summer season. Switch to your indoor trainer and try to keep going throughout the year. The benefits will be huge.
1. Building endurance
Cycling during the winter months is a great way to build up your endurance. Long indoor rides can be demanding, but they can also produce exceptional gains in cardiovascular fitness. If you're planning a major cycling event in the following spring or summer, using an indoor trainer during the winter can go a long way towards preparing your body. Increased endurance will enable you to maintain your high-intensity rides as you journey toward your goals.
2. Consistency
Another benefit of cycling on an indoor trainer is the ability to maintain consistency - something all coaches point to as a major factor in getting fit and staying fit. Regardless of the weather, you can still complete your usual training session at times that suit your availability. Winter weather can be temperamental, while some may not have access to safe winter riding routes, and this means working out on an indoor trainer makes sense on a number of levels. With your indoor trainer, you won't have to worry about missing a workout due to weather or other circumstances beyond your control.
3. Injury Prevention
Winter roads can be dangerous, often leading to injuries and crashes. Icy roads and reduced visibility can pose serious safety risks. Indoor cycling eliminates these dangers and keeps you safe. Also, by reducing the miles on the roads during the winter, you give your body a much-needed break from the pounding of the roads. Once the weather breaks, you'll feel rejuvenated and ready to tackle those longer outdoor rides with less risk of injury.
4. Maintaining motivation all year round
It's easy to become demotivated during the winter months when we can't do many of the outdoor activities we enjoy. But with an indoor trainer, you can maintain your love of cycling throughout the winter season. Additionally, with apps like ROUVY, you can recreate the joy of outdoor cycling without leaving your home and enjoy riding through some warmer climates to give you a reminder of what will be returning in a few months.
5. Finding the time to ride
Winter days are shorter, making it often challenging to find daylight hours for outdoor rides. With indoor cycling, you can fit in a high-quality workout in less time, making it perfect for our busy lives.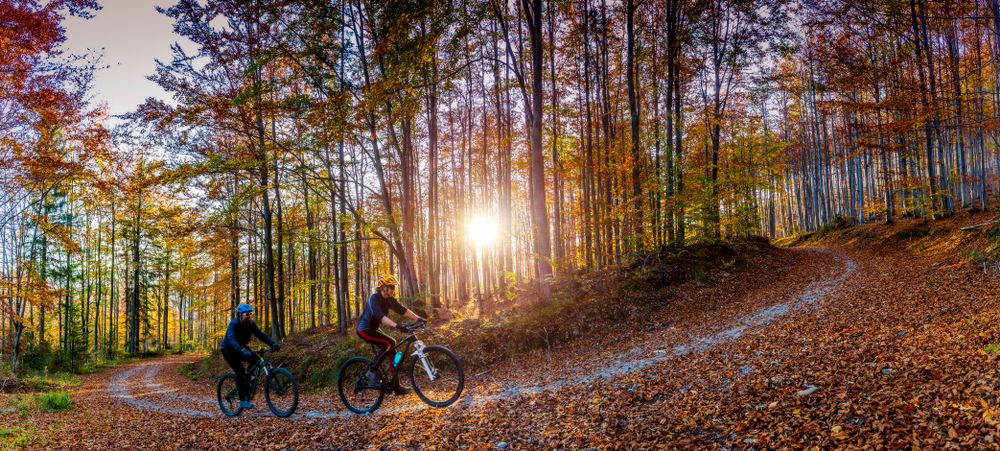 How to Transition from Outdoor to Indoor Cycling
Transitioning from outdoor to indoor cycling might feel challenging but it doesn't have to be. There are some simple steps you can take to make the process easier.
Invest in an Indoor Trainer: There are various types of indoor trainers available, from basic wheel-on trainers to high-tech smart trainers. Choose one that suits your budget and training needs.
Create a Dedicated Space: Set up a designated indoor cycling space in your home (a.k.a your pain cave). Ensure it's well-ventilated and equipped with a fan to keep you cool during intense sessions and a mat to protect the floor.
Choose a Training App: There are numerous cycling apps available that offer structured workouts, virtual rides, and performance tracking… but the best is ROUVY… of course.
Mix Up Your Workouts: To keep things interesting, vary your indoor workouts. Incorporate interval training, endurance rides, and recovery sessions to target different aspects of your fitness.
Monitor Your Progress: Set weekly goals, monitor your progress, and adjust your training plan accordingly. Use the data and metrics provided by your trainer and training app to track your progress. Seeing improvements can be highly motivating.
The new indoor season at ROUVY
Here at ROUVY, we only have two seasons: outdoor and indoor. And right now it's Indoor time! It's a busy and exciting period for us as we gear up to providing riders a great indoor experience on the app. Here's a taster of what to expect:
New routes
We've got 9 new routes to unleash, recorded by the team on stunning high quality video. You'll be able to explore roads through France, Mallorca, Italy, Utah, Slovenia, Canada and Switzerland as well as a bucket-list trip for all film-fans of Close Encounters of the Third Kind to the Devils Tower National Monument in Wyoming.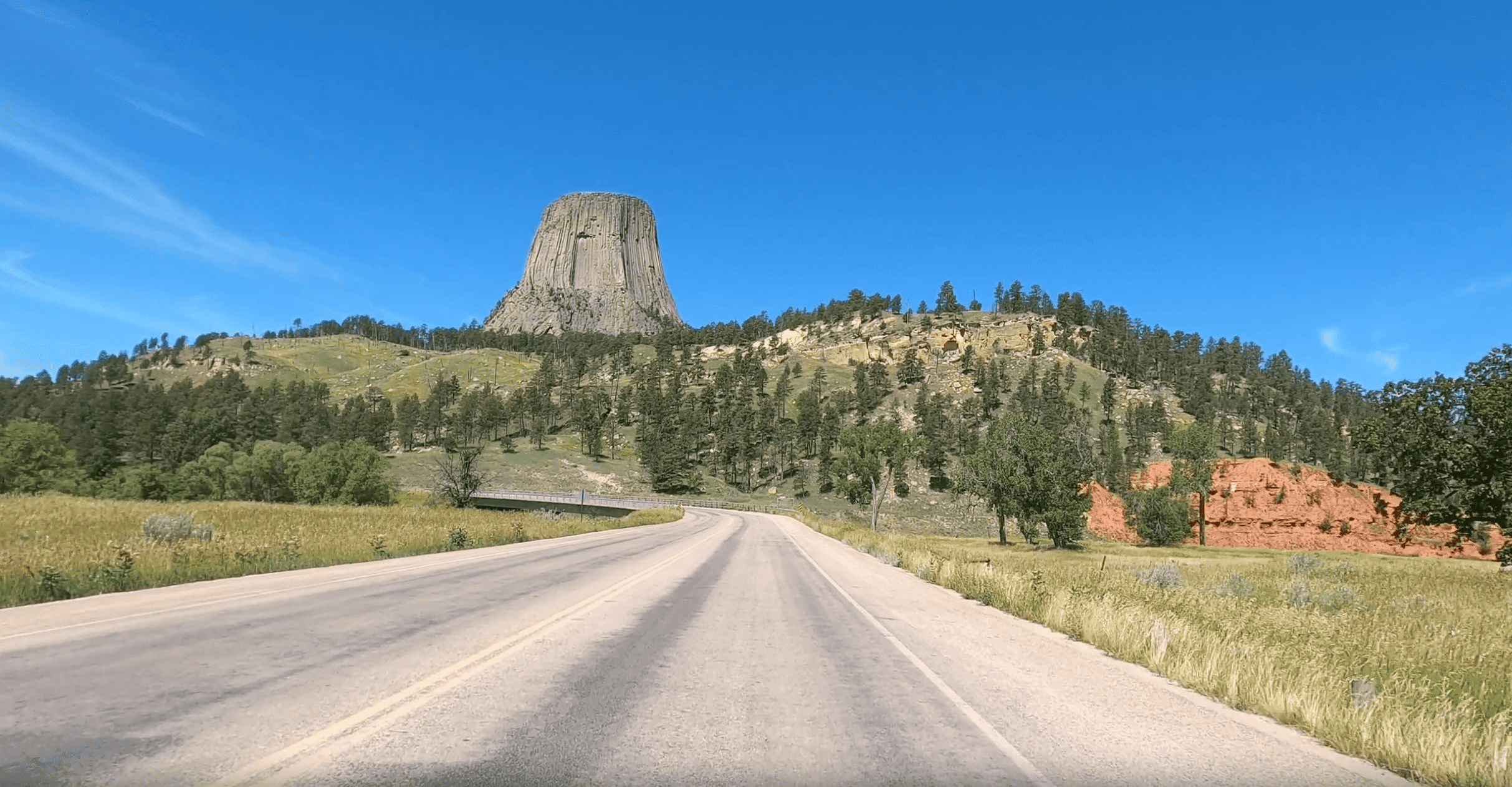 New Features
There will be a new ROUVY bike for you to try out in the Avatar Customization garage and 20 additional career levels for all the cyclists out there looking to push their performance levels even higher.
The Companion app is now fully functional so don't forget to download it from the app store and give it a go to allow your ride even more options and ease-of-use. The Snapshots feature also allows you to share memories of your favourite riding moments with friends and family.
You've probably already noticed the ROUVY rebrand with a new logo and design and there will also be a new dashboard and Rider's Portal that will collect all your account info in one convenient place, allow you to analyze your activities better and sync with your other activity apps.
There will also be some improvements to the video quality of routes, more and better workouts and a more intuitive way of finding and organizing routes.
Finally we'll be introducing a new AI Buddy - stay tuned for more details on this one!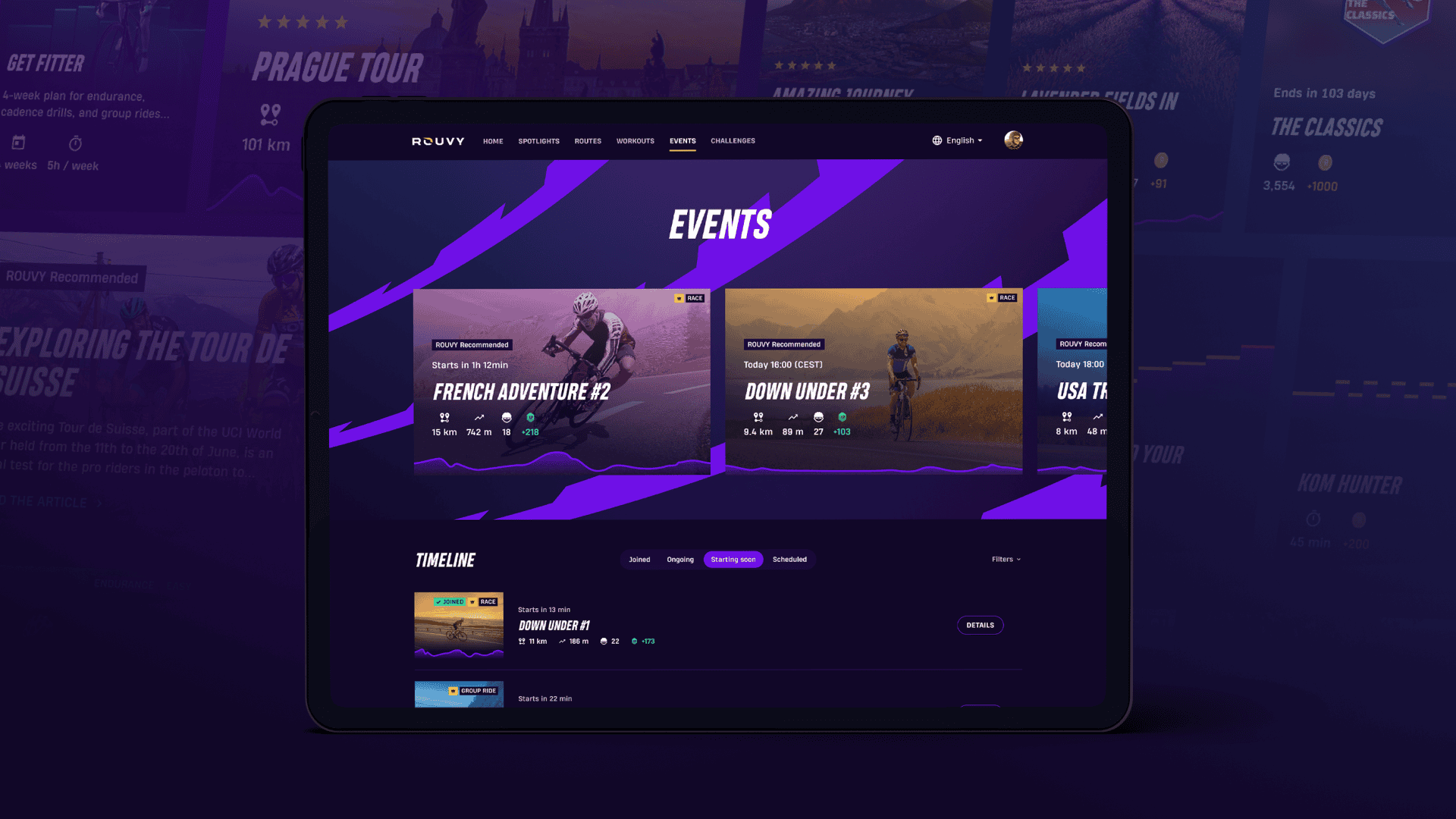 Ride the World
October will kick off with new Spotlight challenges to show the huge variety of routes on ROUVY around the globe. Ride the World will run for 6 weeks across 6 continents and give riders of all levels the perfect opportunity to explore the world and get fitter. There will also be races and Group Rides as well as prizes and freebies. A new training plan from José Hermida will focus on improving fitness, reducing weight and managing everyday stress, with 2 workouts/week over 6 weeks.
We'll also be having some special events around Halloween and the Christmas holidays as well as some highly motivating means of keeping those resolutions into the new year. We'll be sharing more details on events nearer the time but you can always find out what's currently happening on ROUVY on our website.
The summer may be over but as one season ends another one begins, so keep going with ROUVY. Have fun, keep fit and explore the world.
It's Indoor time!