Strava segments offer a way to dig deeper into your activities. No route is ever uniform: in any ride, roads will be steeper and more undulating than others, and some will even have different surfaces. Multiple, varied segments all form one ride - and the power of Strava segments is the ability to view detailed analysis of your performance on each segment. When riding on ROUVY, get a better understanding of your rides to push yourself to be the best performer on any segment of a route.
Ever wanted to know how you performed on a specific part of a route that has both flat and elevated surfaces? Perhaps you'd like to see how you cycled on a particularly steep part of a ride, or a section with sharp turns. Strava Segments help you achieve exactly this.
Understand your rides better
By dividing your ride into different sections of roads and trails (or "segments"), you can see detailed results across different stages during your entire ride. Speed, wattage, cadence, elevation and gradients are all displayed to help you understand your ride progress in greater detail. With a heart rate monitor, you can even see a detailed breakdown of your heart rate analysis to see which parts of the segment tested you more than others.
Beat your personal records
The analysis goes further – helpful, clear visuals pinpoint exactly where you excelled. A Strava subscription helps you unlock the best features that Segments have to offer.
With Strava Segments, you can monitor – and beat – your personal bests, with notifications if you reached your fastest, second-fastest or third-fastest time on a segment. To help you improve, you can also set segment or power goals to help you beat your times in the future. You can also look back at your previous efforts on a specific Segment and compare, in detail, your outcome on each occasion.
Discover new segments
With millions of segments registered in Strava, there is a lot of exploring to do. If you like, you can search for segments in Stava's database globally with the Segment Explore feature, and take a look at its characteristics and who the top performers are. You can filter segments by searching for flat routes or climbs, as well as the type of surface. Feel free to add a segment to your favorites, too, so you can come back to it at any time.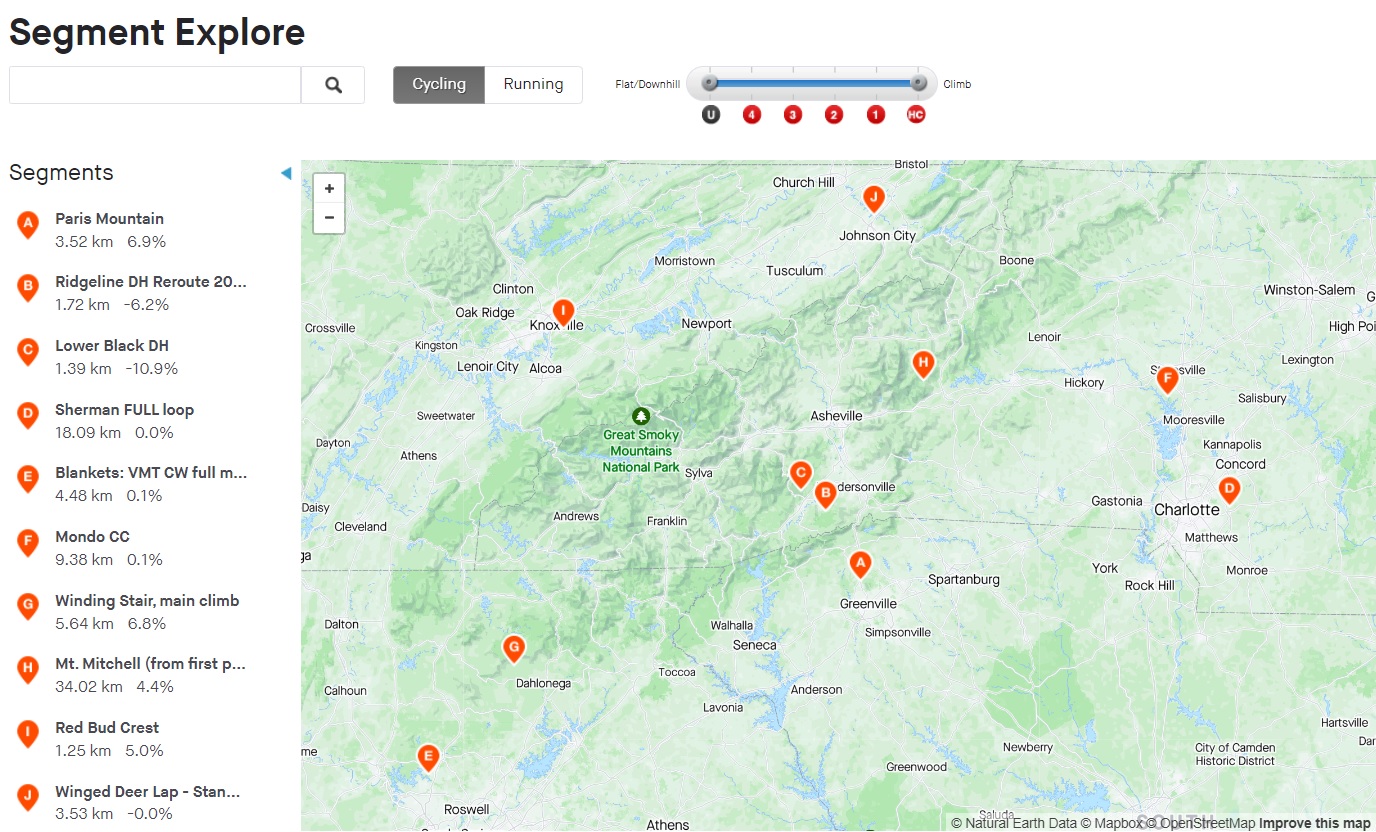 See your progress during the ride!
You do not even have to wait until your ride is completed to see how your progress compares to others. An extremely helpful and exciting feature is the Strava Live Segments tool.
On your mobile device or favorite GPS bike computer, when riding and approaching a starred or popular segment, you will receive a notification and can track your avatar's personal best as well as that of the King/Queen of the Mountain. Try your best to catch up with the best times and beat the records! When the segment is complete, you'll be shown your final results while riding.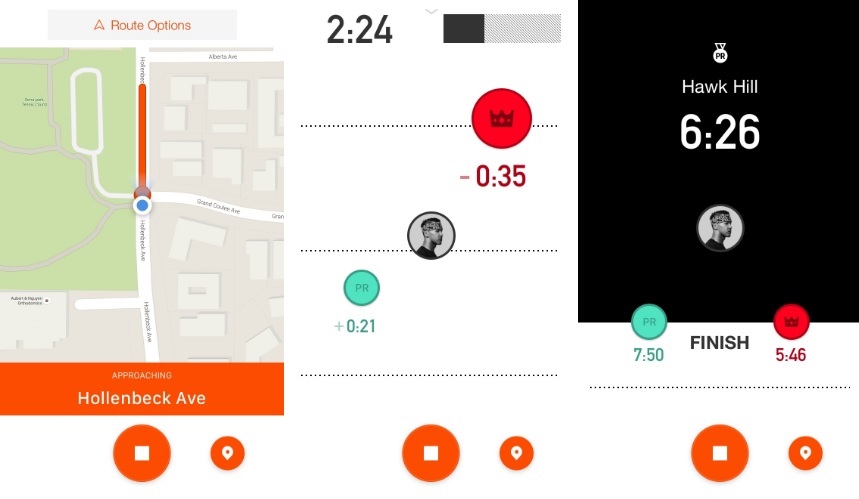 Get to the top of the leaderboards and see how you fare against the rest
Curious to see how your stats compare to other riders? The Segment Leaderboards offer the best answers. Each registered segment has a leaderboard with its best performers, featuring respective Course Record holders, and Kings and Queens of the Mountain.
With a Strava subscription, you can see the full leaderboards, and even filter and compare your results with people from your own gender, weight and age! Don't forget - by being part of the ROUVY Club, you can also view others members' segment results and compare your rides with them.
If there is a segment you are particularly fond of, you can impress the entire Strava community and become a Local Legend by completing it the most times in a 90-day period! You also receive a digital laurel crown for your efforts, for all to see.
Strava's full features also allow you to view how your effort compares against up to five other riders, to see exactly where you excelled and where you came up short. Feel free to place yourself amongst the pros and try to emulate them!
Enhance your cycling experience
Rides are full of different sections, and Strava's Segments feature helps you gain an invaluable insight into your progress during the entirety of a ride. With detailed analysis of your current and past segment efforts, and the ability to see leaderboards and compare yourself with other riders' progress, Strava Segments are an ideal tool to help you advance your cycling journey.