It is not a rare situation when cyclists are sore from their rides – and I am not talking about numb muscles. If your back hurts, if your wrists are in pain, if you need to stretch your neck every couple of minutes, or if you experience any other discomfort that is not coming from muscular work, you should read further. Your rides should be free from all of these symptoms, and you should not give up and settle for the idea that you are weird, abnormal, disproportionate, or too old to have pain-free rides and indoor training.
The world of custom cycling components was for a long time a privilege for the pro peloton only. But times are changing, and even hobby cyclists are nowadays willing to spend more and more money on their equipment to find their perfect fit. Mass-produced saddles simply cannot fit everybody, and customers in bike shops are often dependent solely on the salesperson's knowledge and the shop's offer, which are usually rather limited.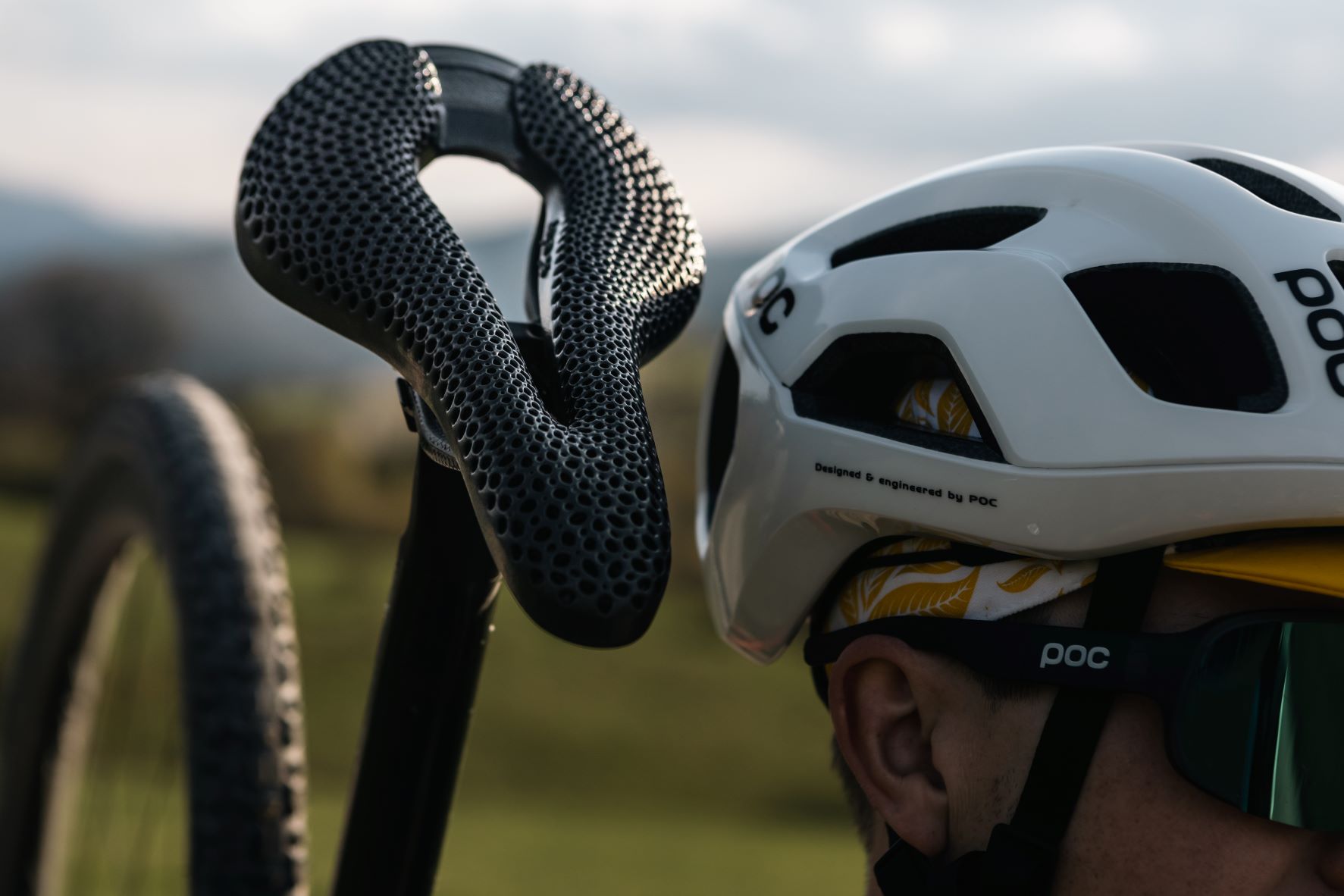 The saddle is one of the most important parts of your bicycle. Together with a correctly fitted bike, it can change your feeling from the rides completely and save you from pain. The saddles evolved from a solid piece to a foam-filled leather-covered soft component, and the evolution is not over. Recently, 3D printing started to play an important role in this field too. In 2019, two big industry brands came up with their first partially 3D-printed saddles - Fizik and Specialized - with the most common honeycomb structure. Since then, their products have been evolving and are currently offering more models in two widths. But as was mentioned in the beginning - each of us has different bodies, different shapes and different needs. That is why the Posedla crew from the Czech Republic decided to go even further and invent the most customizable saddle in the world - the Joyseat.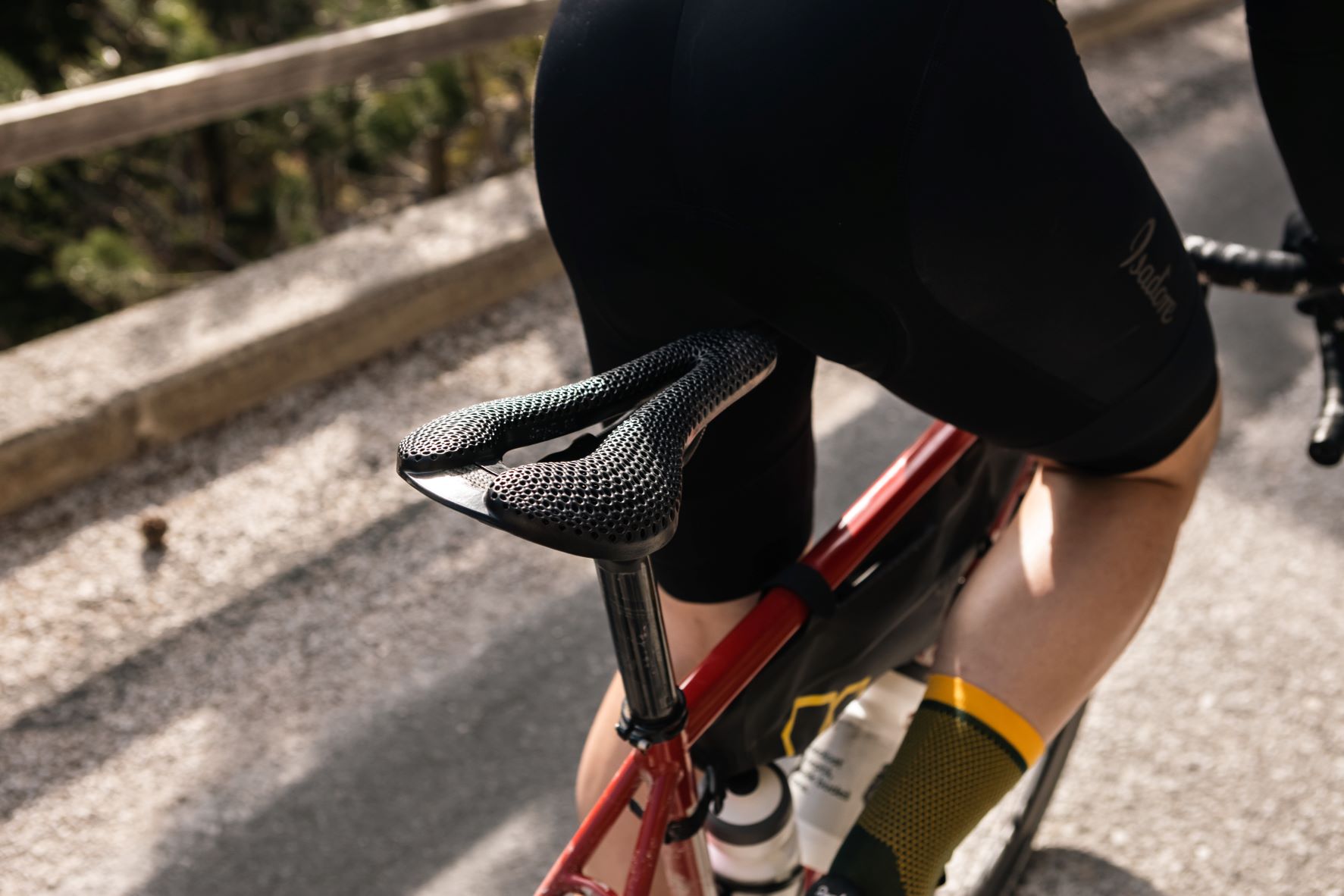 They reached out to Prusa Research, a Czech company making 3D printers and currently the second-biggest manufacturer in the world, won their hardware accelerator program and with the assistance of technical universities they got to work. They studied anatomy, physics, chemistry and design to be able to draft prototypes. From the population data, they took the info about ischial spacing and its density to create the bottom part. But how does one define the 3D-printed upper part? With bike-fitters, they tested the pressure on soft tissues on a sensory blanket in a lab of a bike-fitting studio. Together, they worked on an algorithm that defines the shape and stiffness of different zones of the saddle. Road-bike saddles for example need to be flatter and harder; the position is more aero and has a different angle of the rider's pelvis. Trail-bike saddles for hobby riders on the other hand need to be softer and lengthwise curvier, and the position is more upright. Altogether, there are 10 parameters affecting each other that shape the final saddle in terms of stiffness, width, height and unique curvature.
The important choice of materials
During the process, many ideas were tossed away as well as many materials. The ideal composition was searched for a long time. The upper 3D-printed part is made from TPU (thermoplastic polyurethane) elastomer and the bottom is carbon (CFRP - carbon fiber reinforced polymer), but it was not the first go-to option. The current final version is a beautifully clean piece of functionality-defined design with no screws. The designer Petr Vacek refused to use the honeycomb structure and went for an uniquely designed lattice structure instead. This flexible material works with your body differently than styrofoam (which just absorbs the bumps) - it creates a micro-rebound and also forces you to sit in the correct position. It may not look like it, but when you press the saddle, it is soft enough for you to squeeze it a bit. Interested in more info about 3D printing/additive manufacturing? Watch how a Joyseat is made.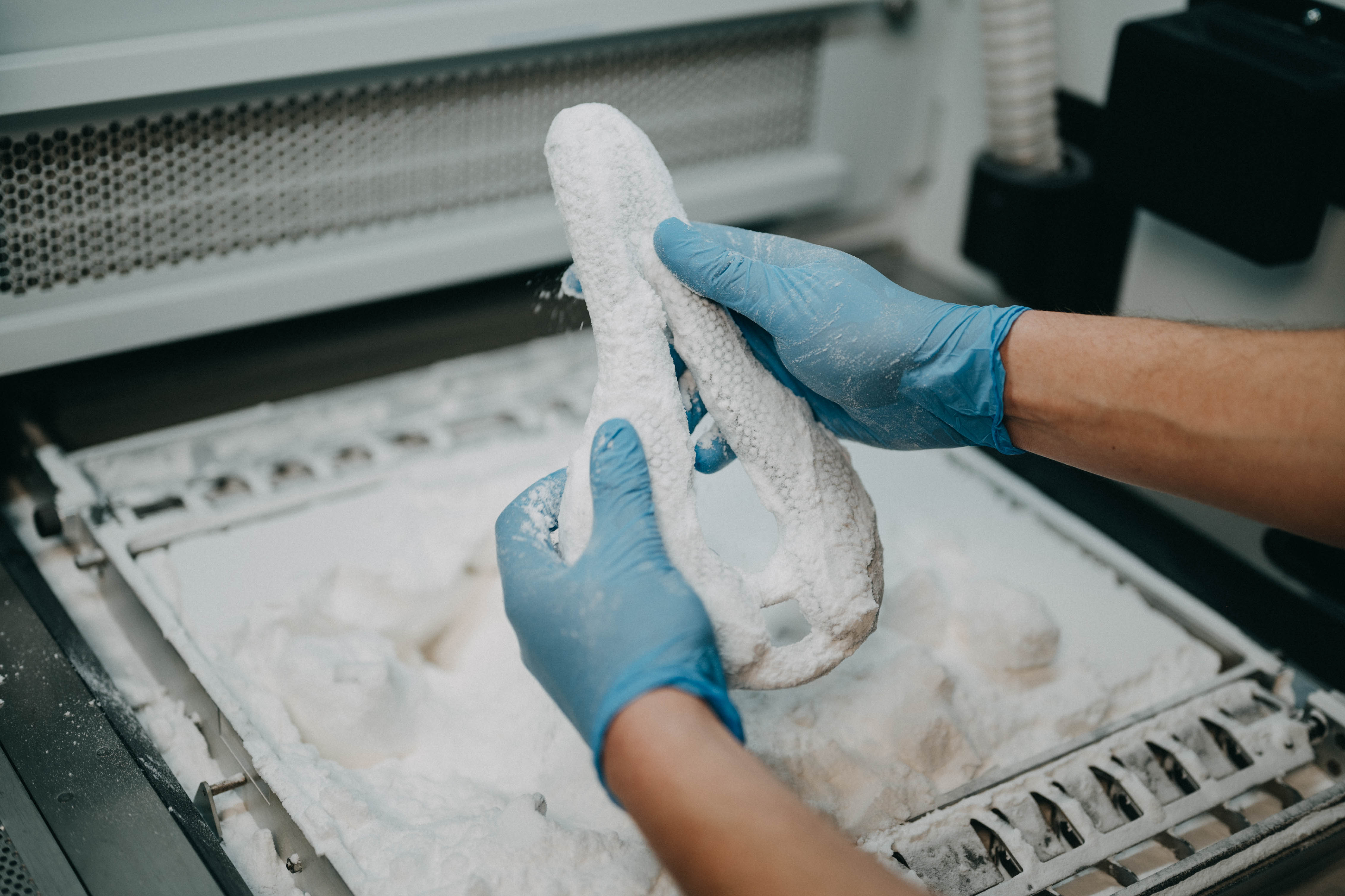 Customization process
You may be wondering how the customization works. If people can order the seat from all over the world, how do they ensure it will fit perfectly without needing to test it in person? When ordering a Joyseat, you fill out all relevant information in the configurator, then you will receive a special impression foam in a measuring kit that you imprint your behind into. Don't worry, it can be done in tight underwear, no need to get naked. And no, there is no gallery from the collection – I asked. Then you use your smartphone, take pictures from different angles and a special app will scan it and put together all the required information. Only this scan is sent over to Posedla and then the production begins. It has been accurate so far with no need for an exchange. But even if a need to change the seat should arise, then it can be done by simply removing its upper part and re-doing the fitting process again.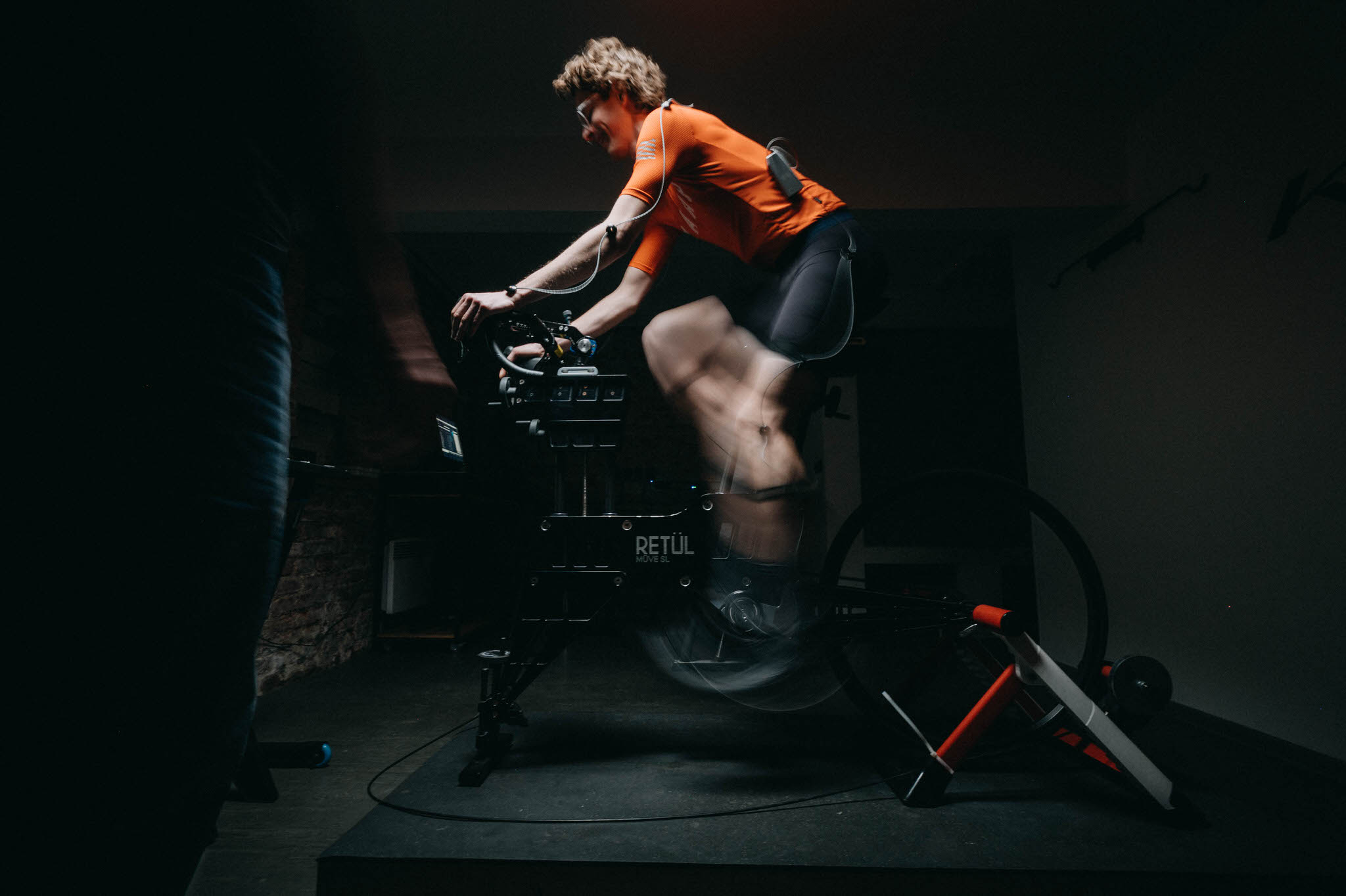 What is the future and what about indoor saddles?
A special saddle for comfortable indoor rides would not be particularly different from ones for outdoors. But for rides over 1 hour, special attention would be paid to the position of the rider on the bike (a customer would attach a photo of him/her sitting on the bike to the configurator) and the configuration would be adjusted accordingly. The road saddle would be more suitable for the trainer, due to the curvature of the MTB saddle. The development is not finished. The choice of materials may change over time, perhaps a better material like 3D-printed titanium may come. And when the demand rises, the price may drop to become more affordable. Check out more information about this exciting cycling product on Posedla's website. And remember, especially when training indoors, your rides should be just joy, no pressure.