We will be exploring this beautiful area, making our way in an anti-clockwise direction from Godley Head and ending at Adderly Head via the small settlement communities of Lyttelton, Rapaki, Governors Bay, Teddington, Charters Bay and Diamond Harbour.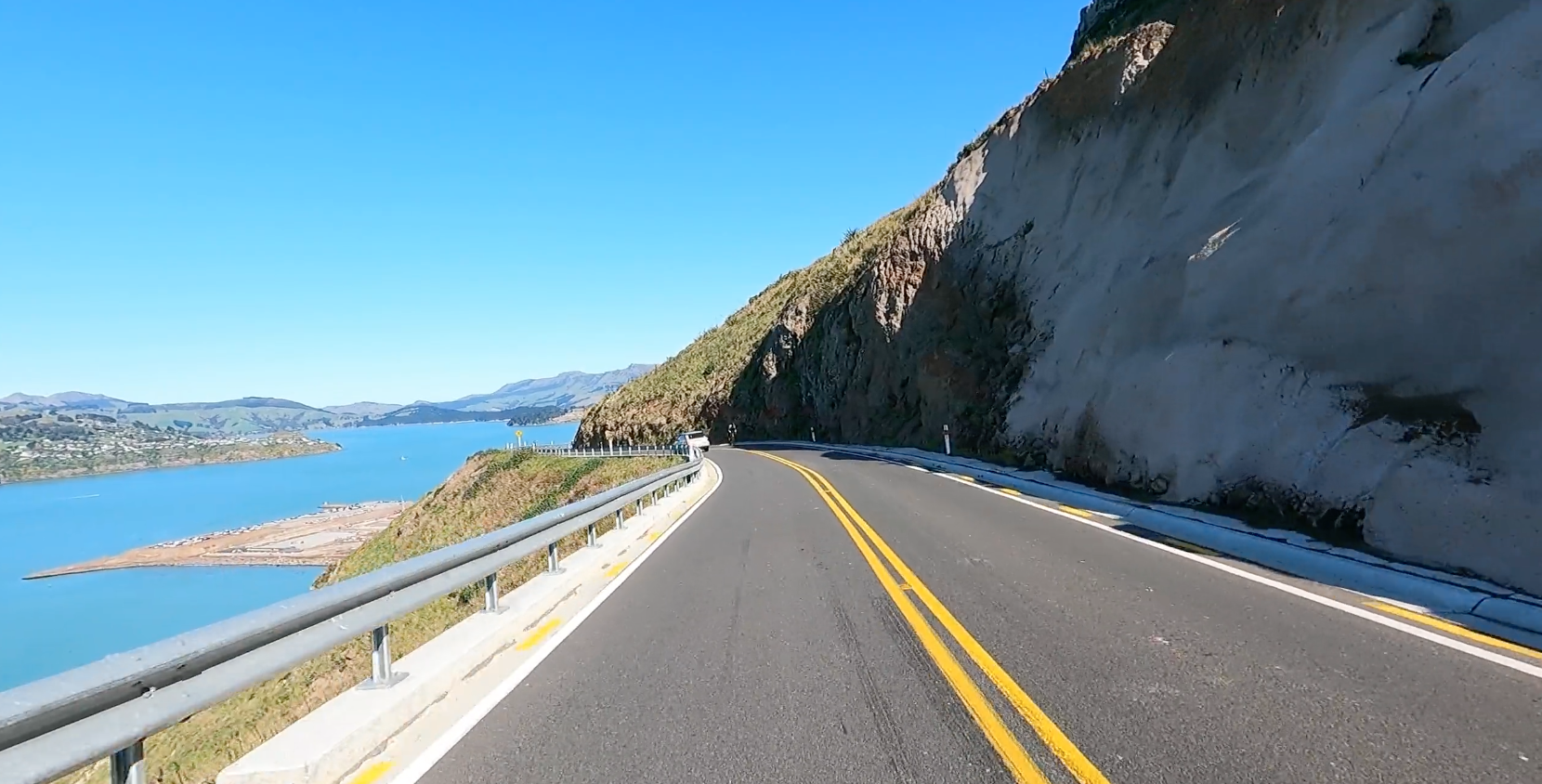 With its small community of 3,000 inhabitants, Lyttelton lies on the north end of Lyttelton Harbour, at the north-western part of Banks Peninsula. The town lies 12km southeast of Christchurch, the largest city of the South Island of New Zealand, where the first European settlers landed in 1850 before making their way over the Port Hills to establish themselves in the region.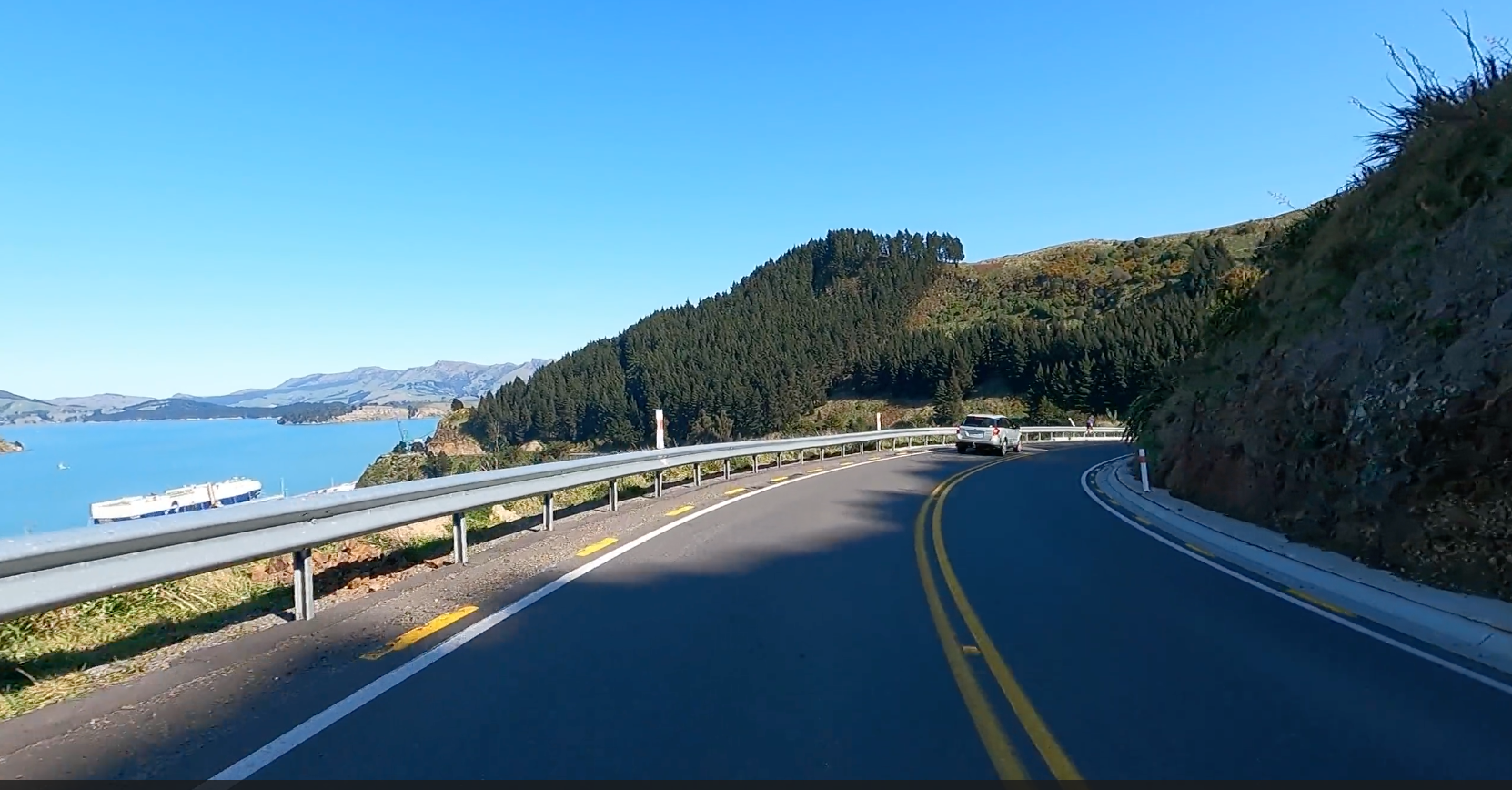 Also known as Whakaraupō, Lyttelton's historic harbour town's bustling docks and port originated when it used the steep-sided extinct volcanic crater with its deep waters to anchor ships. The formation of the harbour can be seen from higher up as you make your way along the cliffs, riding over the undulating, hilly profile that makes up a mix of rural, forested and bushy landscapes and urban environment with cultural, economic, social and ecological interests. Lyttelton Harbour is an aquatic paradise if you enjoy yachting, kayaking, water skiing, fishing as well bays and beaches for swimming.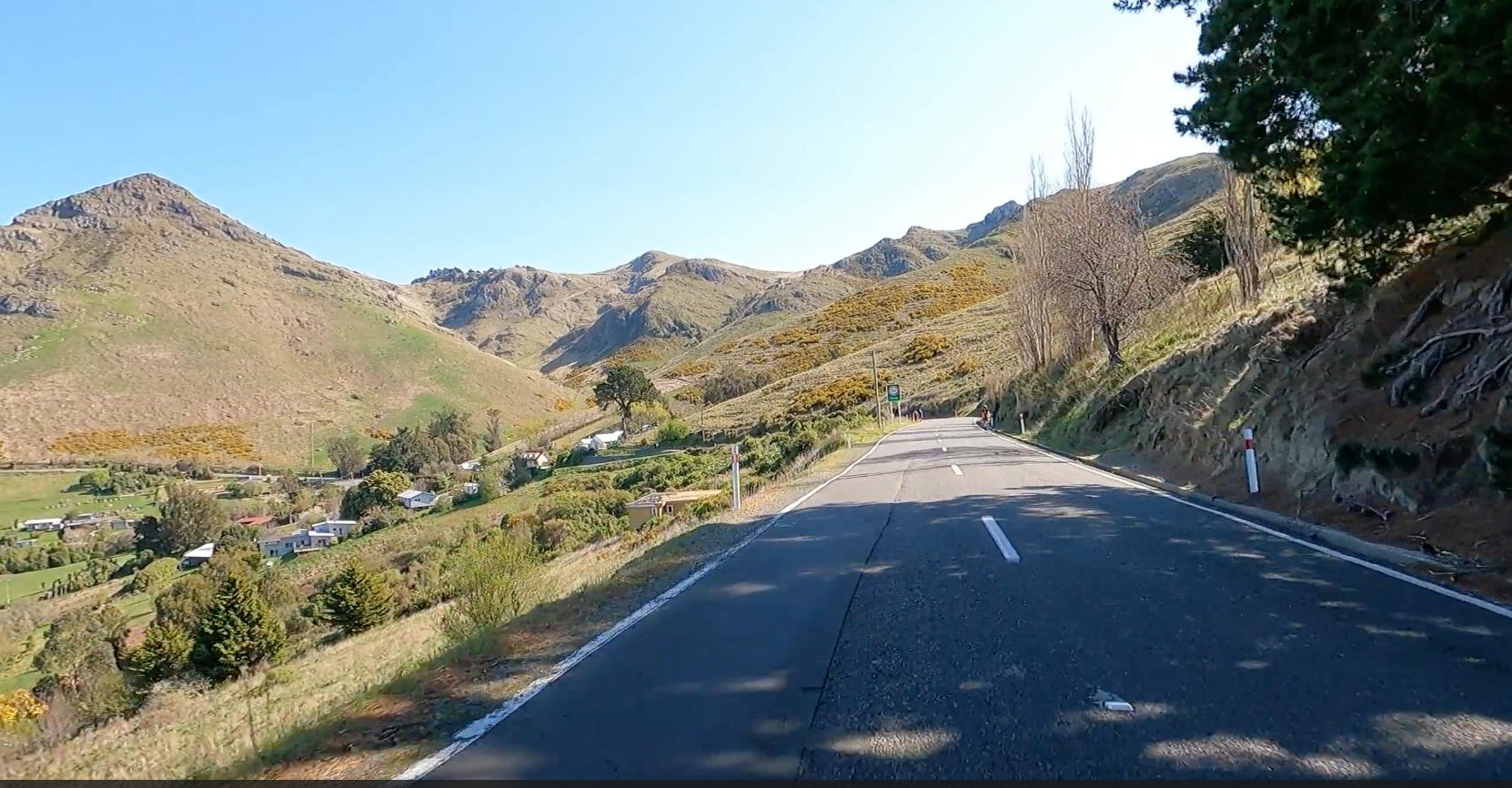 On this 42km popular cycling route, with 724m of ascent, one has time to take in the stunning views, no matter which way you face. Magnificent vistas of the beautiful bays and ocean fronts open up with houses and urban areas dotted along the mountainsides of rolling green hills, covered with biodiverse fauna and flora.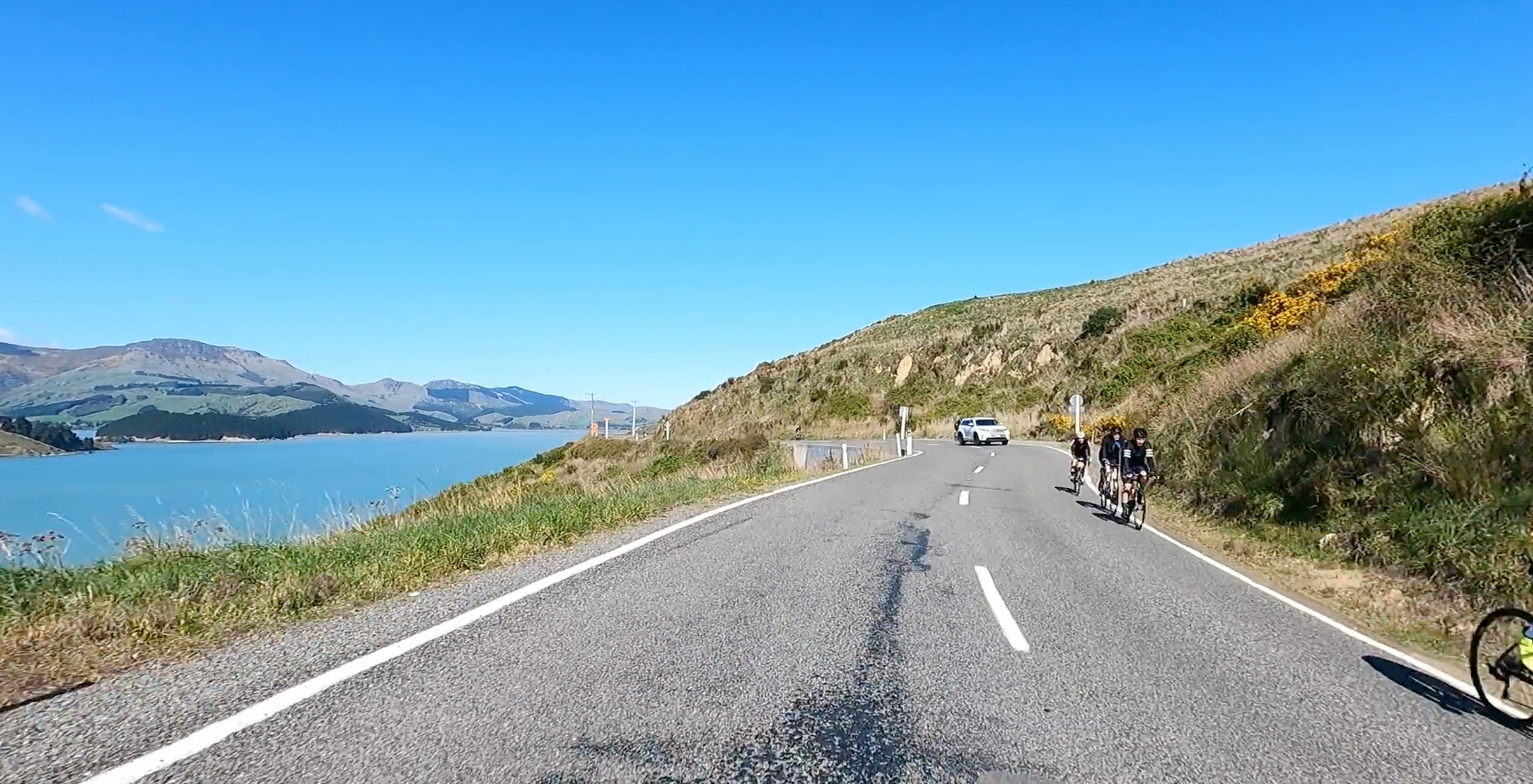 Lyttelton itself took a hammering in the February 2010-11 earthquakes and aftershocks. The central business area lost many buildings, and this affected many small businesses. Since then, many have managed to re-establish themselves in a variety of ways. Cafes can be found catering for all tastes, art galleries and weekend markets add to its bohemian vibe and attract many visitors to the region.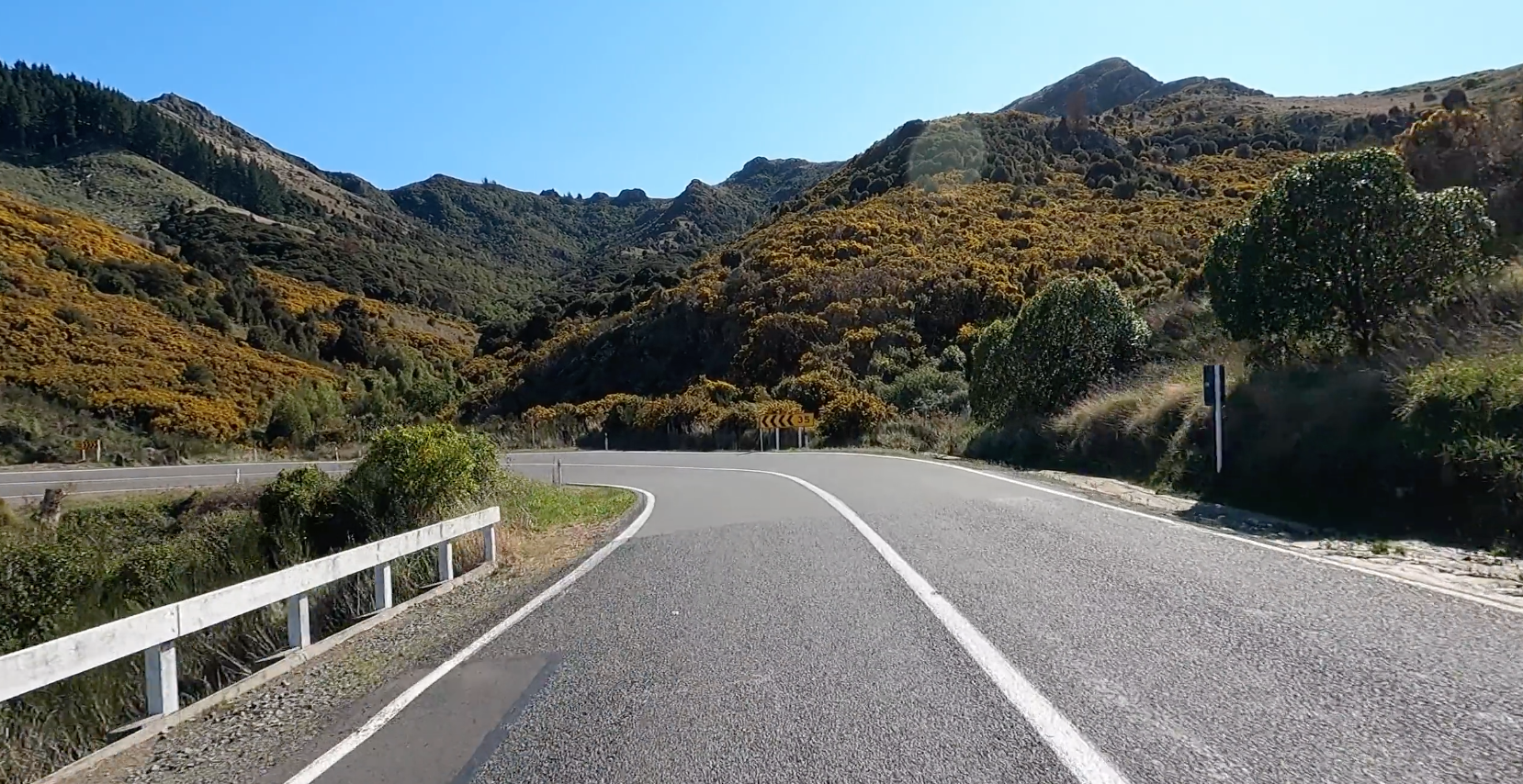 Deep in the middle of the bay, we find Quail Island, named after the now extinct native quail. It is a small area of 80 hectares offering spectacular scenery, walks, wildlife, and a ship's graveyard. It also used to be New Zealand's leprosy colony, where it quarantined its patient community. In the 1900s, this island also served as the training and quarantine area for the famous Antarctic expeditions of Scott and Shackleton's sled dogs and ponies.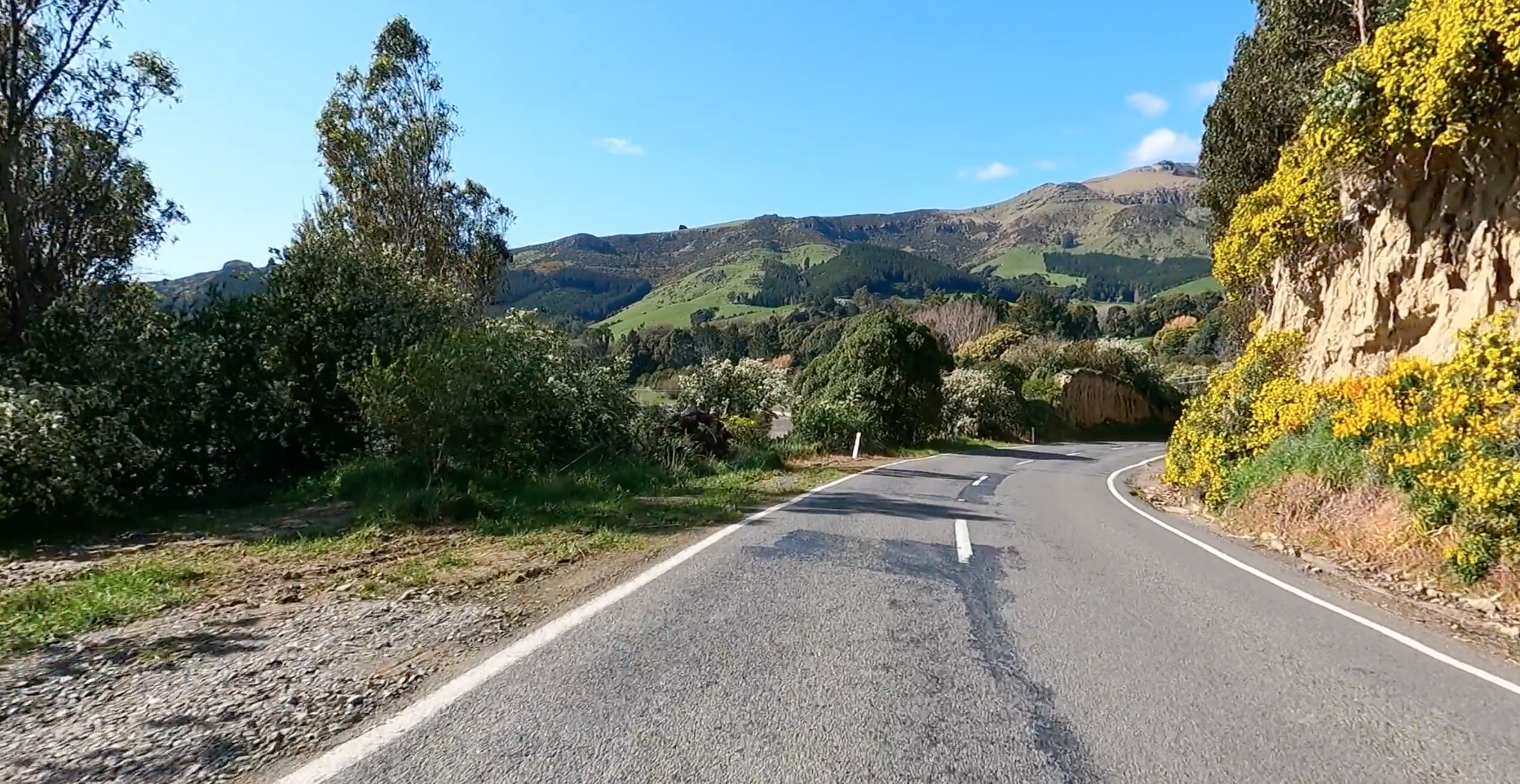 How to ride it:
This route is manageable for all fitness levels. The climbs are short enough and not that steep to either sprint or spin up each hill, which are all followed by many sweeping downhills to enjoy the panoramic views and recover a bit.
As an easy ride, spin in an easier gear at around 85-95 rpm in your Z2 power zone, making all the higher gradients manageable and allowing you to pace yourself efficiently. To ride it as a hard training session, you can set up a race and invite your friends and attack each climb at maximum power and heart rate. Alternatively, select one or a few Virtual Partners and improve your previous times on the leaderboard if ridden in Time Trial mode.
If the gradients are a bit tough for you for whatever reason, then in Training Mode, you can decrease the reality level a bit in the app under Settings, but your time won't be on the leaderboard.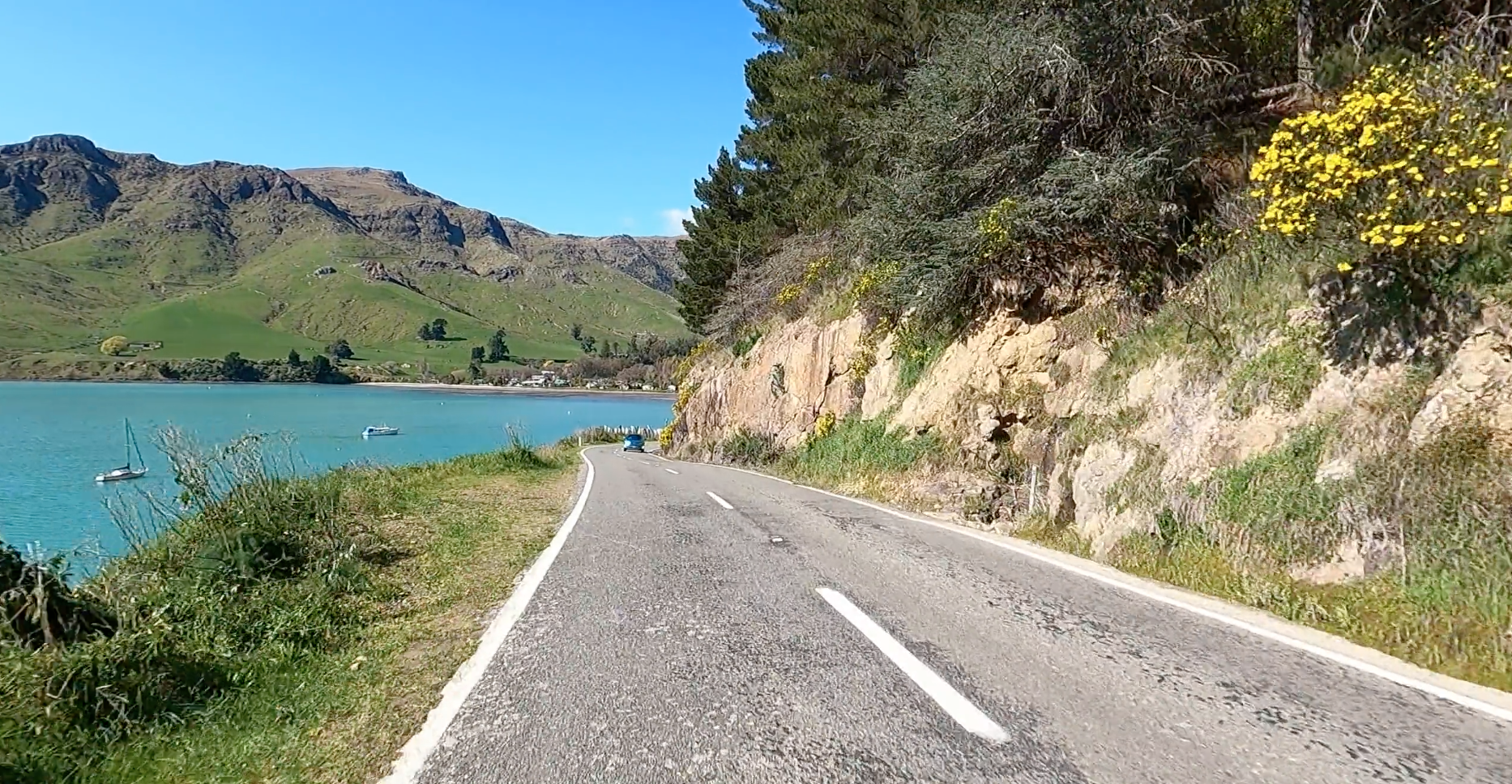 Route map and link: https://my.rouvy.com/virtual-routes/detail/81106