La Vuelta Virtual just entered its second half with its third race (Stage 6 of La Vuelta); and as you may have noticed, there are two new great challenges. Let's take a deeper look at how Conor Dunne and Manon Lloyd did during their rides on Rouvy and see if you can beat them!
Can you challenge Conor?
'I managed to complete the route in 52 minutes and 14 seconds, which I'm pretty happy about, but I'm challenging you to give it a go', said Conor after he finished Stage 2 of La Vuelta on his Wahoo Kickr. With this result, the former pro stands about in the middle of the leaderboard; so it is difficult but not unrealistic to beat him. And if you do beat him, it's simply awesome, and if you don't, you would have still completed the GCN & LA VUELTA #1 challenge!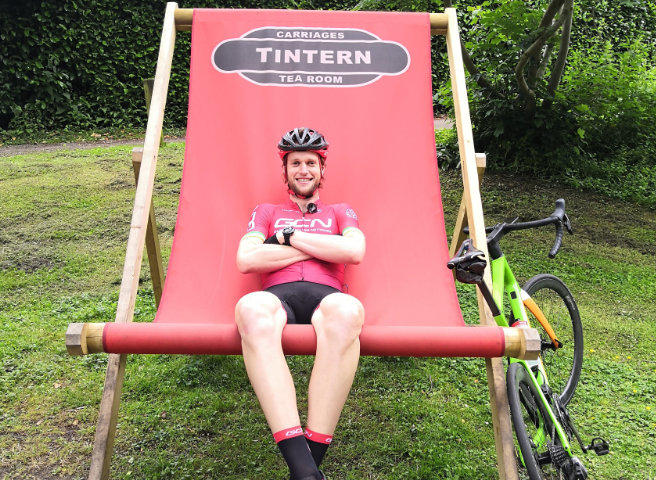 Conor Dunne
If you study the 2021 La Vuelta Stage 2 leaderboard, a bit more in detail, you may notice that some of the top times are actually faster than the pro's time in real races. For a quick overview of Stage 2, you can check this highlights video:
Let's pick the time of Sepp Kuss of WorldTeam Jumbo – Visma, whose time on La Vuelta Virtual segment was 43:51. Compare this result to that of the ROUVY Legend and employee, Karel Sousek whose time was 43:24. Wondering how a hobby rider beats a pro?

Karel's effort on Stage 2

Conor's effort on Stage 2
Karel is an avid cyclist with an annual mileage of over 20,000 kms, both indoors and outdoors. Considering the fact that Sepp had to cover more than 160 km in race mode whilst Karel only needed to ride 30,2 km to finish #2 La Vuelta Virtual, it is obvious that Karel could produce higher power and thus is able to get such a good time on the said stage.
Anyways, Karel is a very interesting guy and you can often see him highly ranked in our leaderboards. We will be interviewing him in the coming days so that you can get to know him better!
New challenge just kicked off
Manon Lloyd, the Welsh athlete is another former pro and also the most successful and by far, the coolest GCN presenter. You will see Manon presenting a GCN show this coming Tuesday, 24th of August. For this purpose, Manon completed Stage 6 of La Vuelta in 34:45 on her Wahoo KICKR. And similar to her colleague Conor in the previous stage, she is also about in the middle of the leaderboard. Manon was riding with an average speed of 36,2 km/h with an average power over 3 W/kg.
Stage 6 Highlights

Manon's effort on Stage 6
To compare against one of the fastest results on ROUVY, again, you can check the results of the ROUVY Legend, Karel Sousek who completed the race in 28:23 with an average power of 4,45 W/kg and an impressive average speed of 43,7 km/h.

Karel's effort on Stage 6
Are you up for the big challenge to beat Conor and Manon; or you think you might be able to beat the IT project manager, Karel?
To stay up to date with all the cool stuff around La Vuelta Virtual, make sure you follow our Facebook and Instagram profiles.
Also, please let us know as to how you like our new challenges, with your comments! We are constantly trying to make ROUVY real fun and you can help us with some new ideas, or cheer us with your approval - a thumb up.
Happy riding!