Whether you're an avid cyclist or a cycling novice, travelling the world by bike can be done at your own pace, and there are no rules about how many times you stop along the way, virtually and in real life. On These routes on Rouvy, you'd be sure to experience far less heat and humidity but have some towels and a fan nearby, as well as enough fluids and nutrition to see you through till the end of your journey. You'd be sure to venture along less travelled roads in Asia!
Ride over the Niyodo River in Japan - a festive cycling paradise
Get to know the virtual journey and destination of the Kochi prefecture, and discover scenic roads on the southern side of Shikoku, Japan, with access to high mountains, rivers, and the Pacific Ocean. While heading along this idyllic route in Japan, an abundance of magnificent exotic scenery will surround you: mountains, verdant gorges and ravines formed from erosion by the river over millennia, bordered by lush virgin forests, rice paddies and glittering waterfalls and peaceful villages. In addition to the magnificent sparkling and winding river, you'll cross over the chinkabashi, or low water bridges, that arch across the river. These sturdy bridges are designed without balustrades or side rails and can withstand rising flood waters.
Kochi is known for its magnificent nature and people, who traditionally love to celebrate their seasonal events and celebrations of "life goals" with festive parties and festivals known as "okyaku," with lots of food (Sawachi cuisine) and drink (Kochi Sake).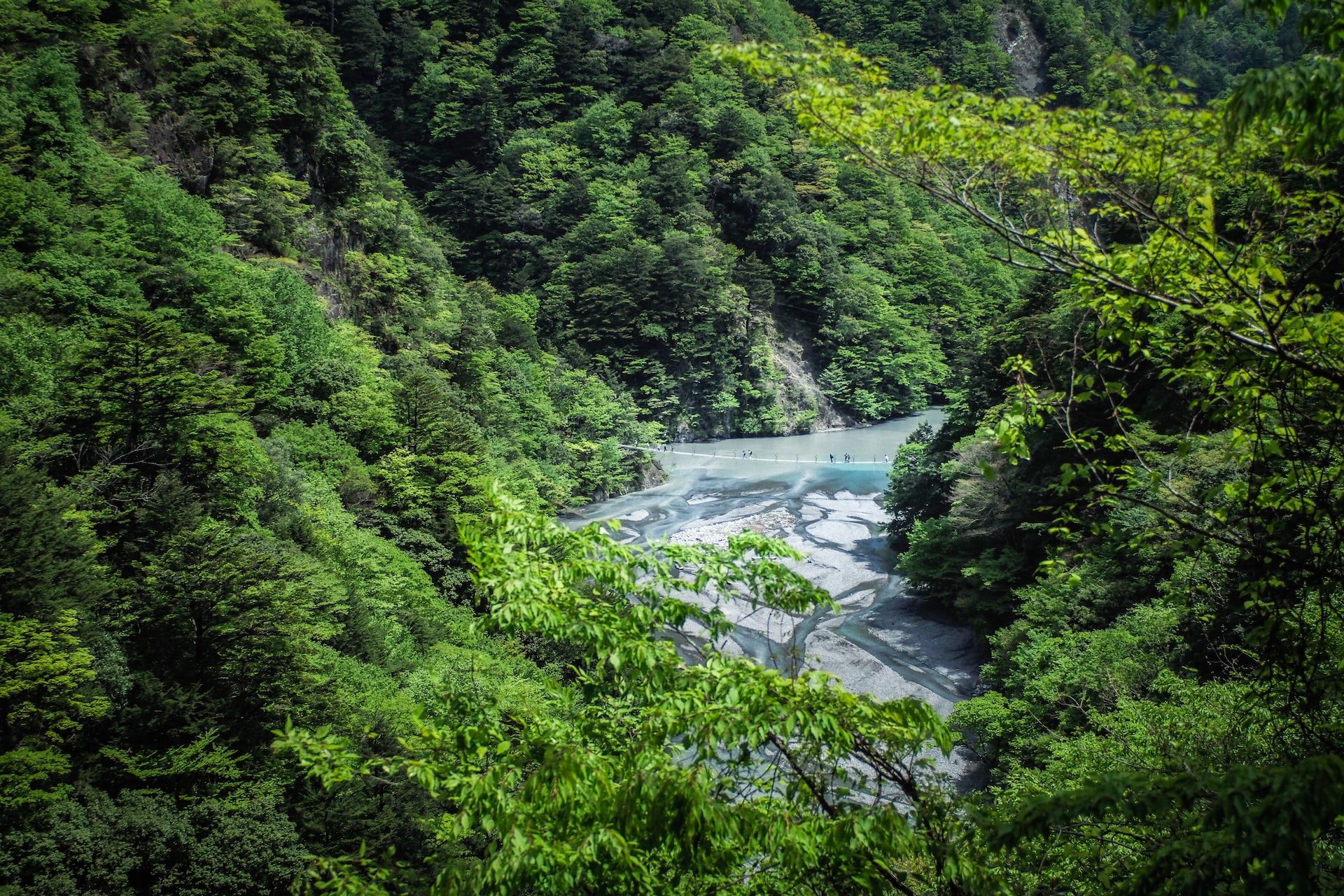 Experience the Kochi Prefecture and Nyodo River in Shikoku, Japan. For more interesting details and further reading about this ROUVY route and others in Japan, you can read further in the blog.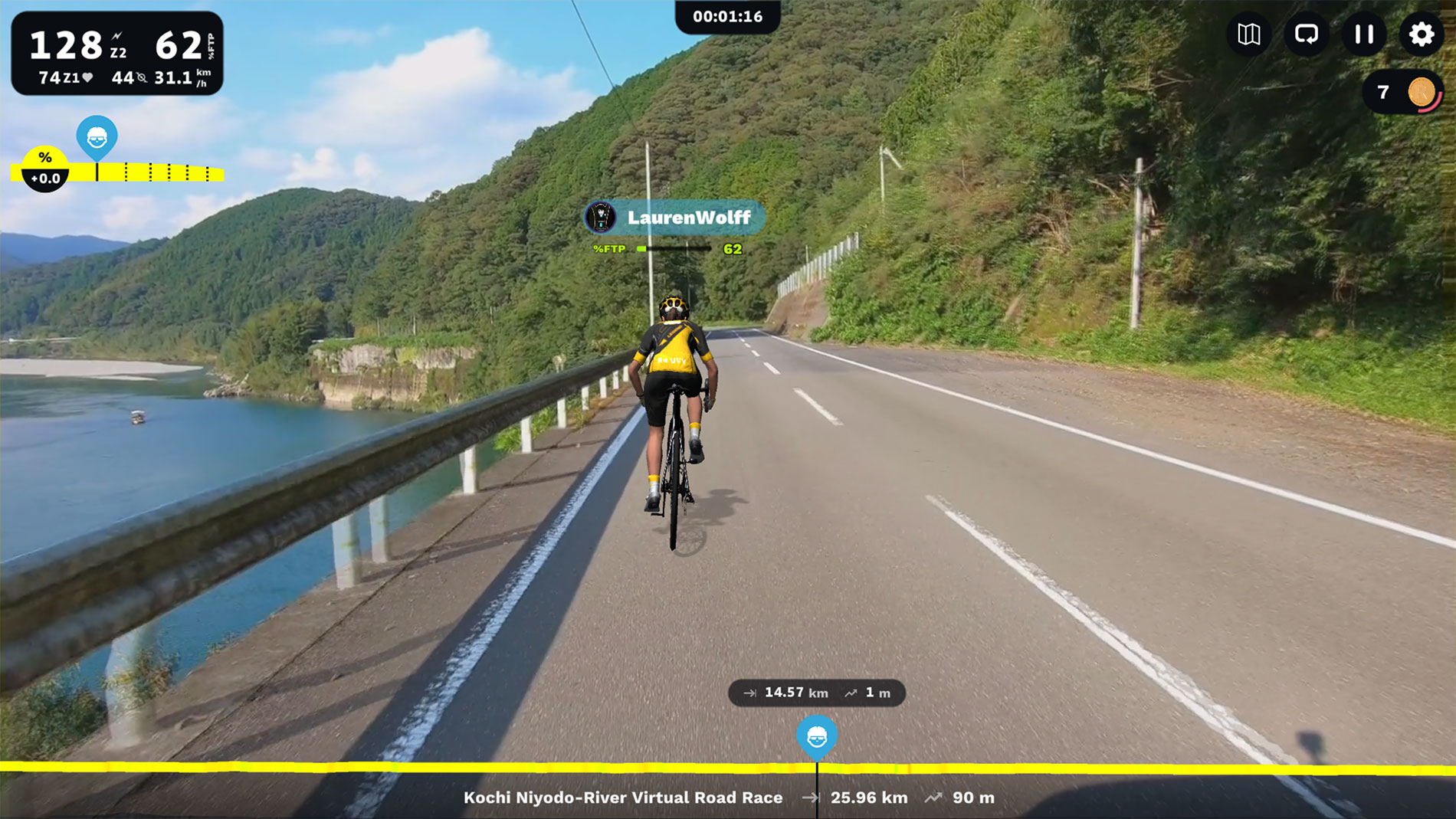 Estimated time to completion:
Ride past mythical land formations rising out of a bay in Vietnam
HaLong Bay, on the Gulf of Tonkin off the northeast coast of Vietnam, in the province of Quang Ninh, is known for its serene emerald waters and many towering islands protruding from the water topped by lush green rainforests. The bay is one of the world's seven wonders of nature. These mysterious land formations create a spectacular seascape of limestone pillars and a maze of jewel-like islands with unusual outcrops, caves, and coves. Because of their precipitous nature, most islands are uninhabited and remain untouched. The bay has earned its status and is a UNESCO World Heritage Site.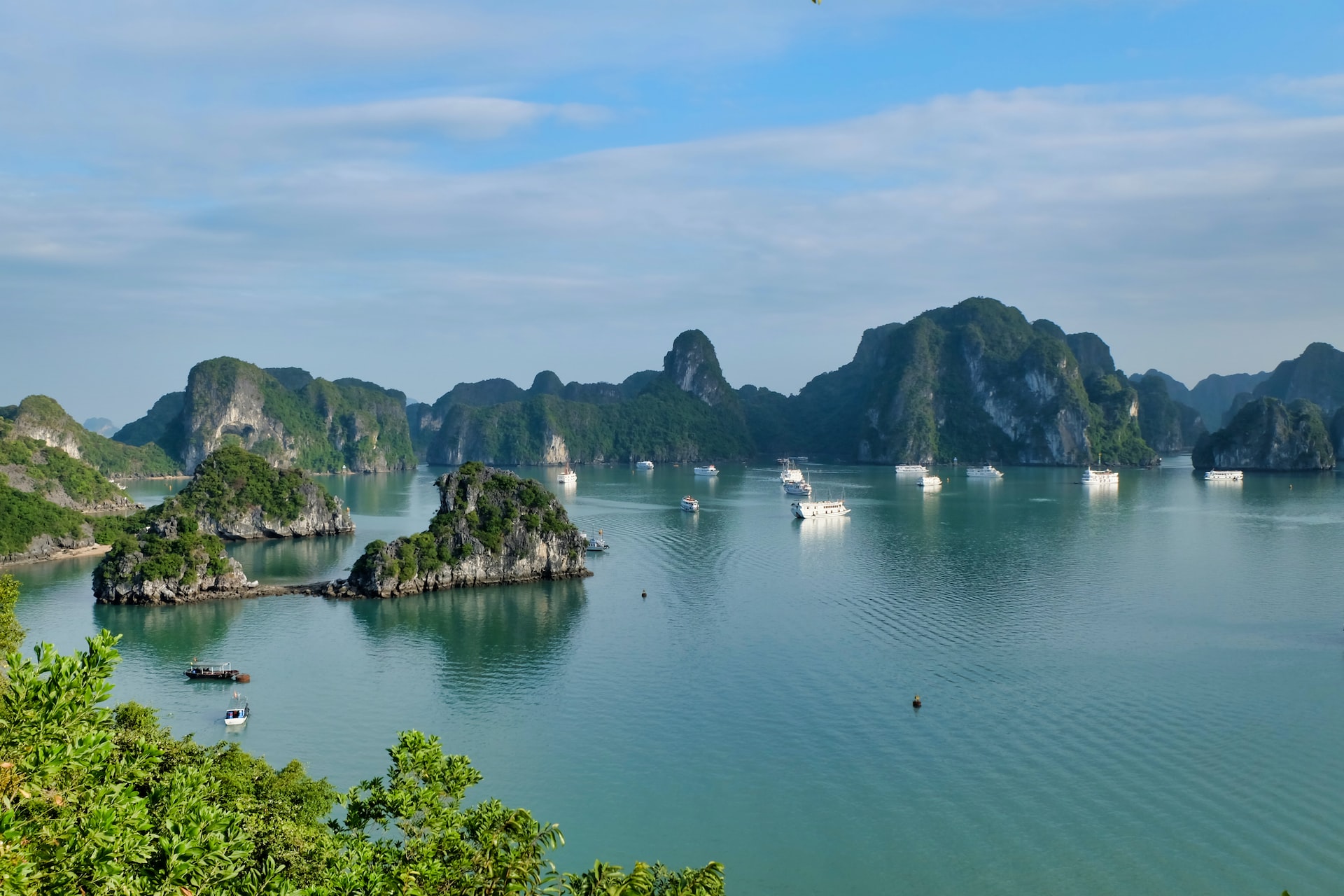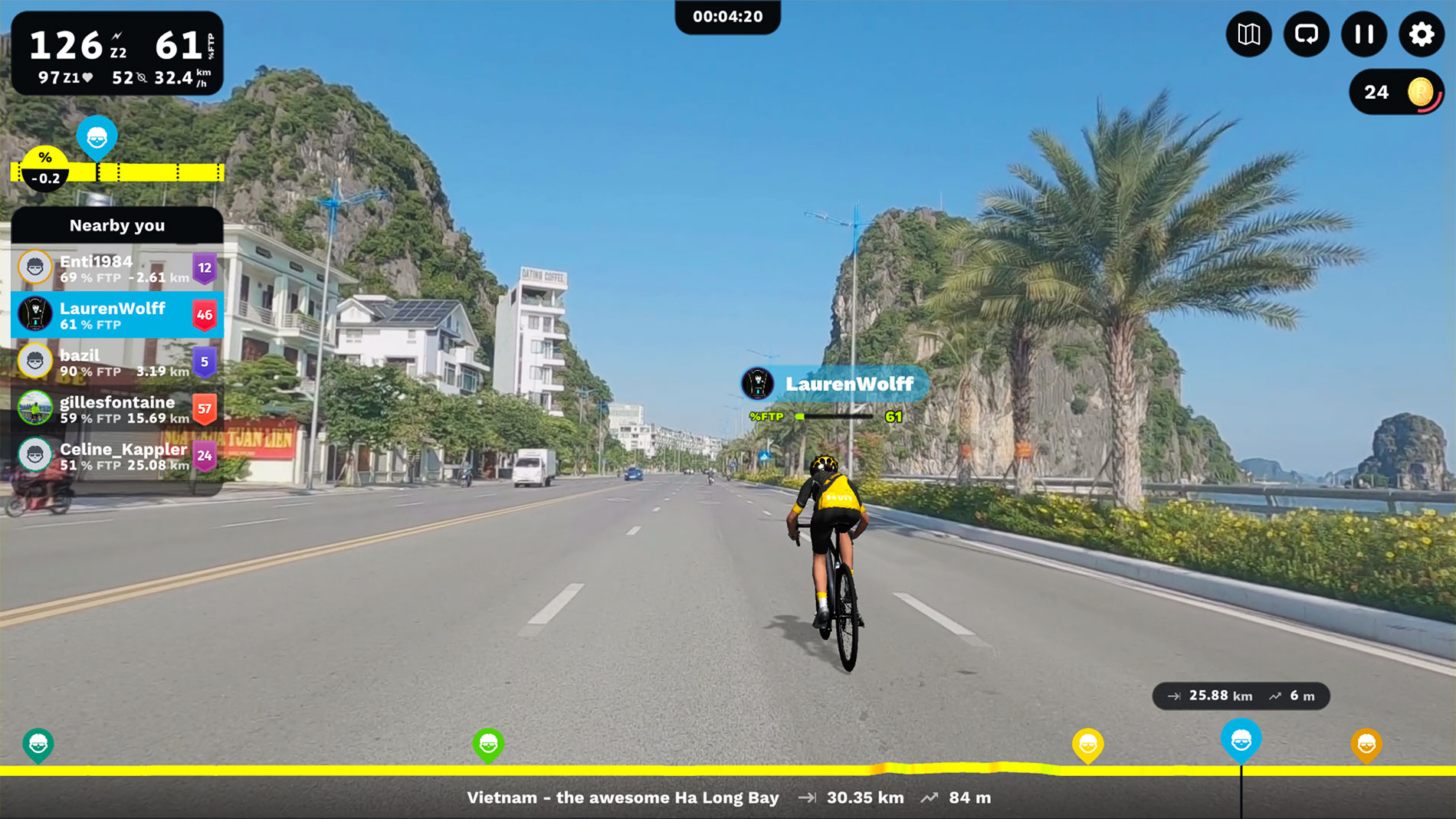 Estimated time for completion:
3W/kg - 45 min

2W/kg - 60 min
Extend this trip to visit other exciting destinations in Asia
Taiwan has a massively popular bike industry, with more than half of the world's carbon fibre frames made, supplying some of the world's biggest cycling manufacturers. So cycling in this country is BIG! Taiwan, a relatively small island at only 400 km long, is a habitat to more than 100 summits, with twisting roads, steep climbs and exhilarating descents. Plenty of quiet streets make it an ideal place to ride, while the famous and gruelling Central Mountain Range takes you up to peaks more than 3,000m in elevation.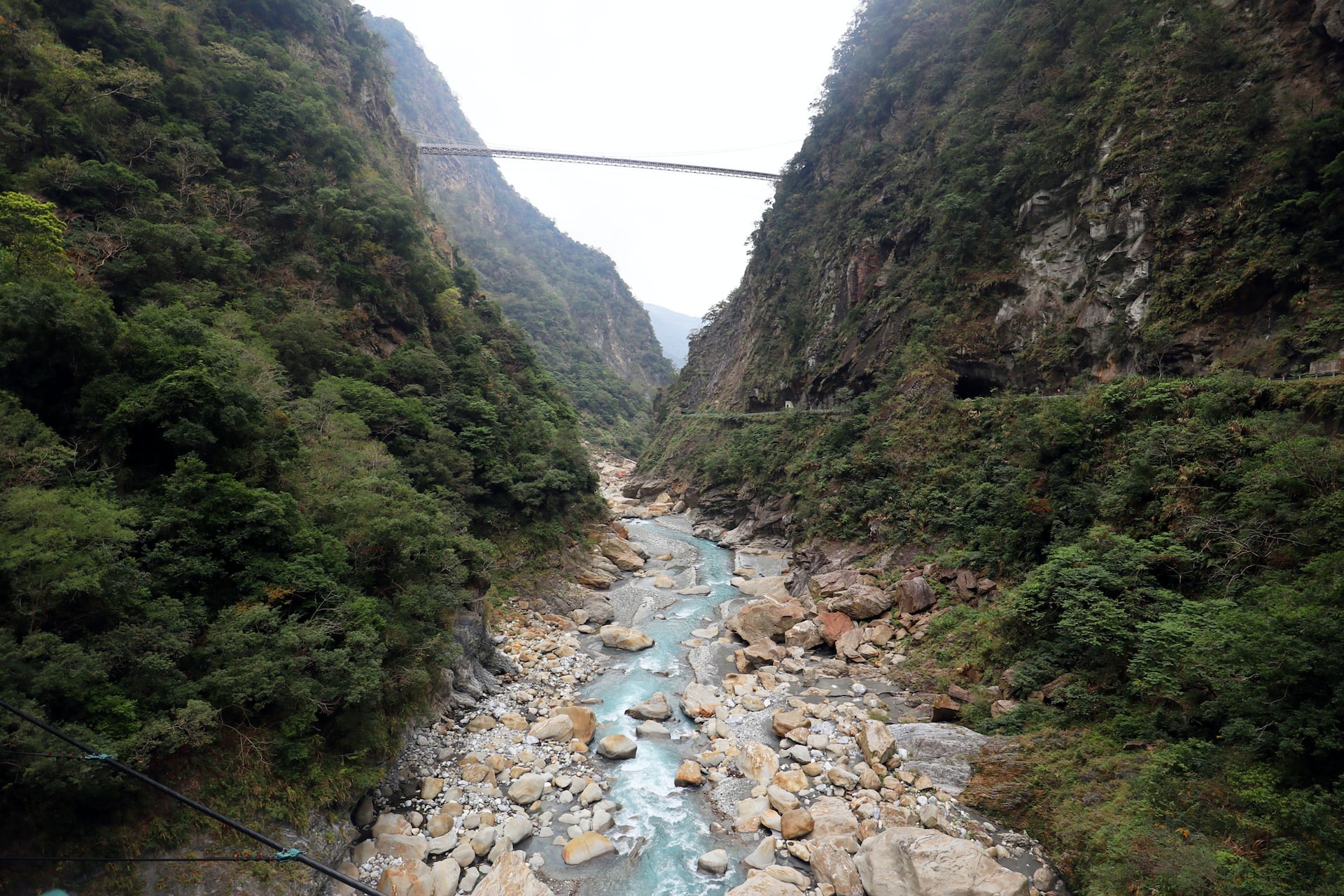 The Taiwan KOM epic climb of a lifetime
At the other end of the scale, the Taroko Gorge and the Pacific coast offer incredible views. Taroko National Park on the island of Taiwan, south of Taipei, stretches from the Pacific Ocean to the mountain range's peaks, rising to almost 4,000m above the clouds.
Once a year in October, the Taiwan KOM (King of the Mountains) challenge takes cyclists on an epic and bucket-list race of a lifetime on the most demanding and strenuous cycle sportives in the world. The race was won previously by former Giro d'Italia and Tour de France winner Vincenzo Nibali who mentioned that the climb was one of the hardest he's ever come across on all his World Tours. The route is 105 km long and rises from sea level to 3,275m.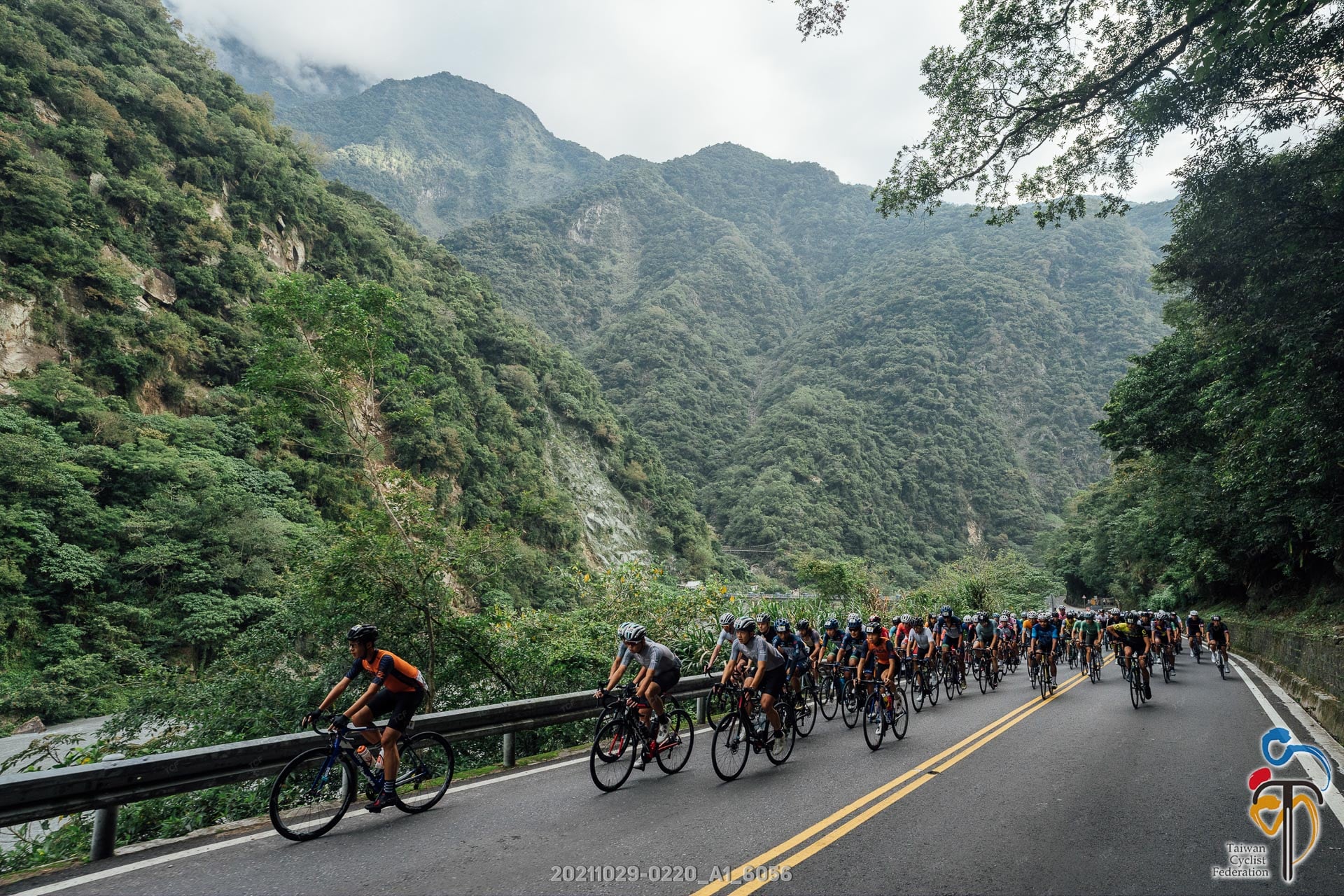 You, too, can extend your trip and tackle part of this climb and ride the best parts on Rouvy! Climb first to the summit at Wuling. Take a rest, if needed, and then from Wuling, ascend to Dayuling. The Toroko pass in the Taiwan KOM Challenge is the highest paved road in Taiwan. It draws cyclists annually to experience the spectacular mountain scenery and push themselves to the limits. Read more about the bucket-list epic race in my blog article.
Venture into Malaysia and ride in Langkawi - known as the Jewel of Kedah
Also known as the Petronas Le Tour de Langkawi . The eight-day, 1,097km Malaysian tour, which takes riders through a testing climate of hot and high humidity conditions as they traverse lush forested terrain inland and ride alongside the sparkling blue waters of the coast, is an annual Pro Tour event. Try a 20km flat course in Langkawi, Malaysia and explore this tropical paradise.
Just by jumping on the trainer and picking a route somewhere in another location on the planet, you can add excitement and a sense of adventure in the virtual world where you can end the ride feeling invigorated and motivated to travel somewhere else exciting the next time. On ROUVY, you can do that without getting on a plane! The world is your oyster!
Join the Ride the World Challenge, Workouts and Race events, win some fantastic prizes and enjoy a large selection of stunning and unique routes on this beautiful and exciting journey!