Over this distance, it has a 2% average gradient, and 600m of climbing, including the Mazzolano (13% maximum gradient) and Cima Gallisterna (14% maximum gradient) climbs. However, in the WC, the pro men had to repeat it nine times and the women five times! The entire route measured 258.2km for the men with a total ascent of almost 5,000m, while the distance of the women's road race was 143km and about 2,800m of ascent. This route made the road race exciting for spectators and demanding and challenging for the athletes, just like any iconic race route that would crown a champion.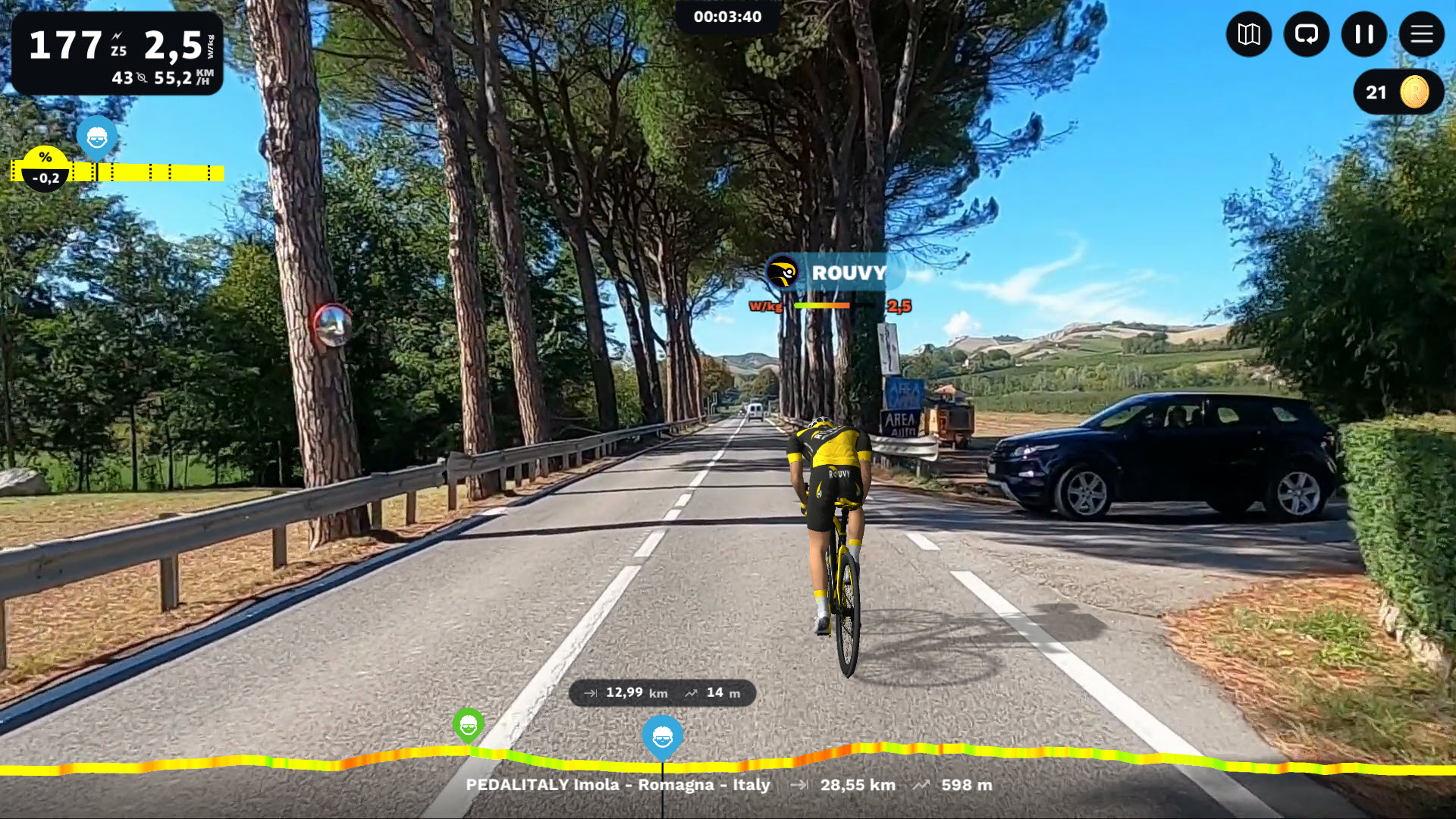 Each race lap's beginning and end took the pros over Imola's Enzo e Dino Ferrari Formula One racetrack. The course winds its way snakelike on good narrow roads through rolling hills surrounded by vineyards and rural, rustic Italian countryside.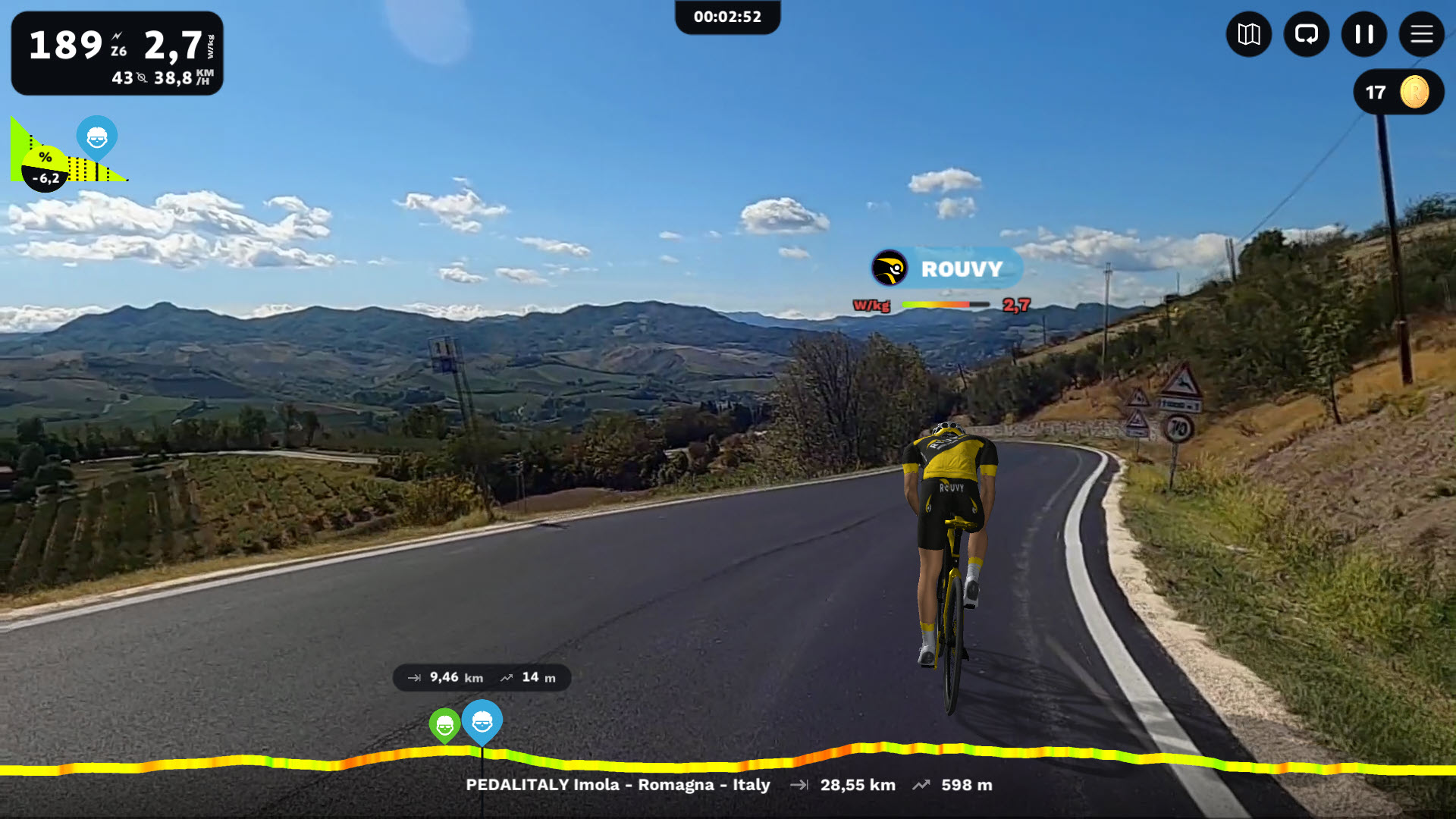 Alaphilippe won a solo breakaway attack in this memorable race and became France's first rainbow jersey holder in twenty-three years. Belgian rider Wout van Aert came second, 24 seconds behind Alaphilippe, with Marc Hirschi of Switzerland coming third. It was an emotional win for Alaphilippe on what was to be an auspicious day for him. Watch the final victory HERE. ​​Anna van der Breggen won the women's road race after breaking away with 30km to go with her teammate Annemiek van Vleuten, with a fractured wrist, taking silver in the sprint with Elisa Longo Borghini. It was the thirteenth time the Netherlands won the women's world road race.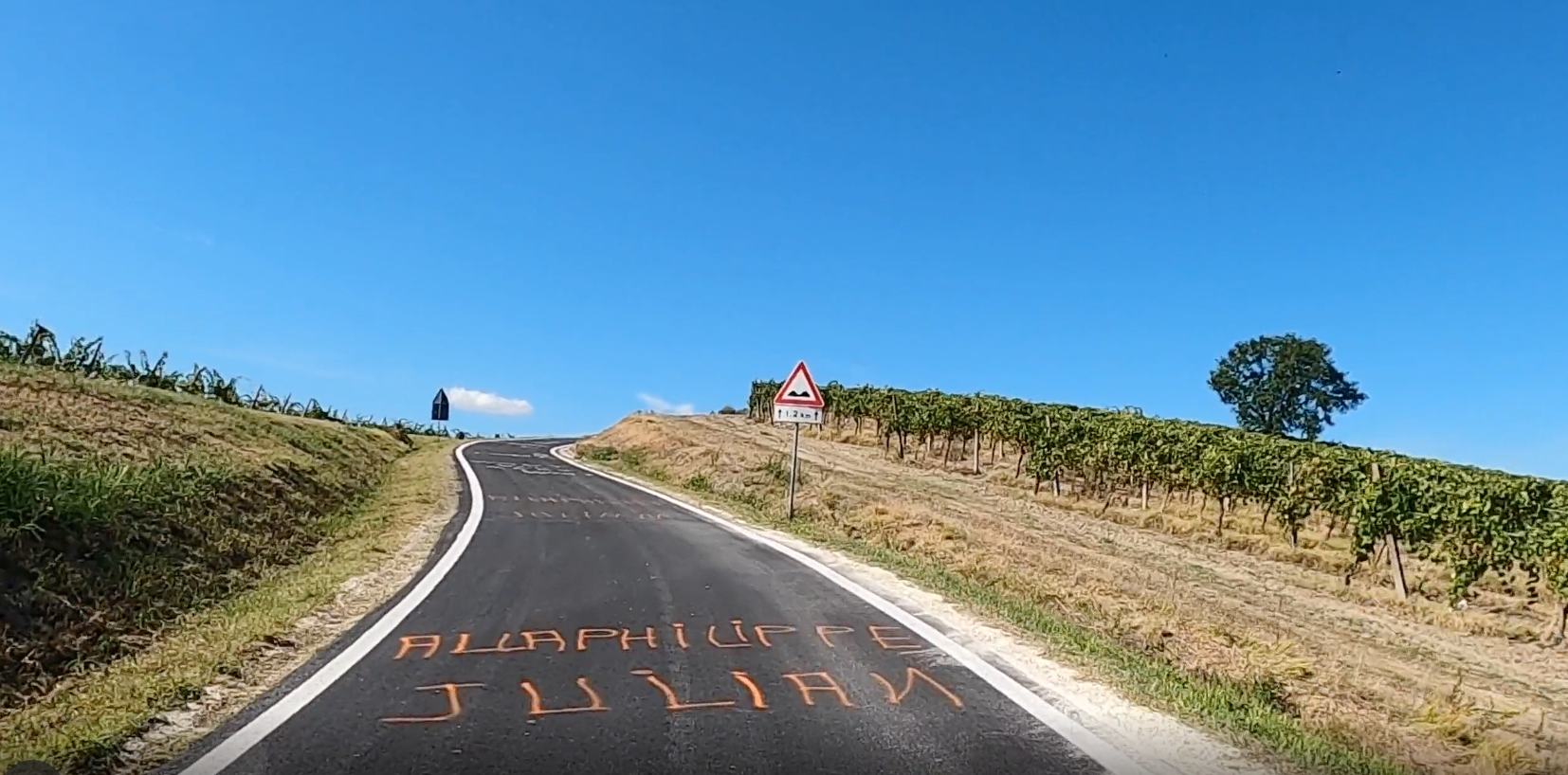 This UCI World Champs course in cycling history
The Emilia-Romagna route was also part of the finishing circuit for the 1968 UCI Road World Champions, which saw Italian cyclist Vittorio Adorni win with a big lead of just over 10 minutes over runner up Herman Van Springel. It was the second-largest winning margin in the history of the championships after Georges Ronsse's victory in 1928. To this day, Adorni still holds the record for the most significant gap between the first and second place in a World Championship. Stage 11 of the 2015 Giro d'Italia went over this famous course, where Ilnur Zakarin won, and it appeared in the Giro d'Italia three years later, where Sam Bennett won it.
Take a look at the 3D overview of the course HERE.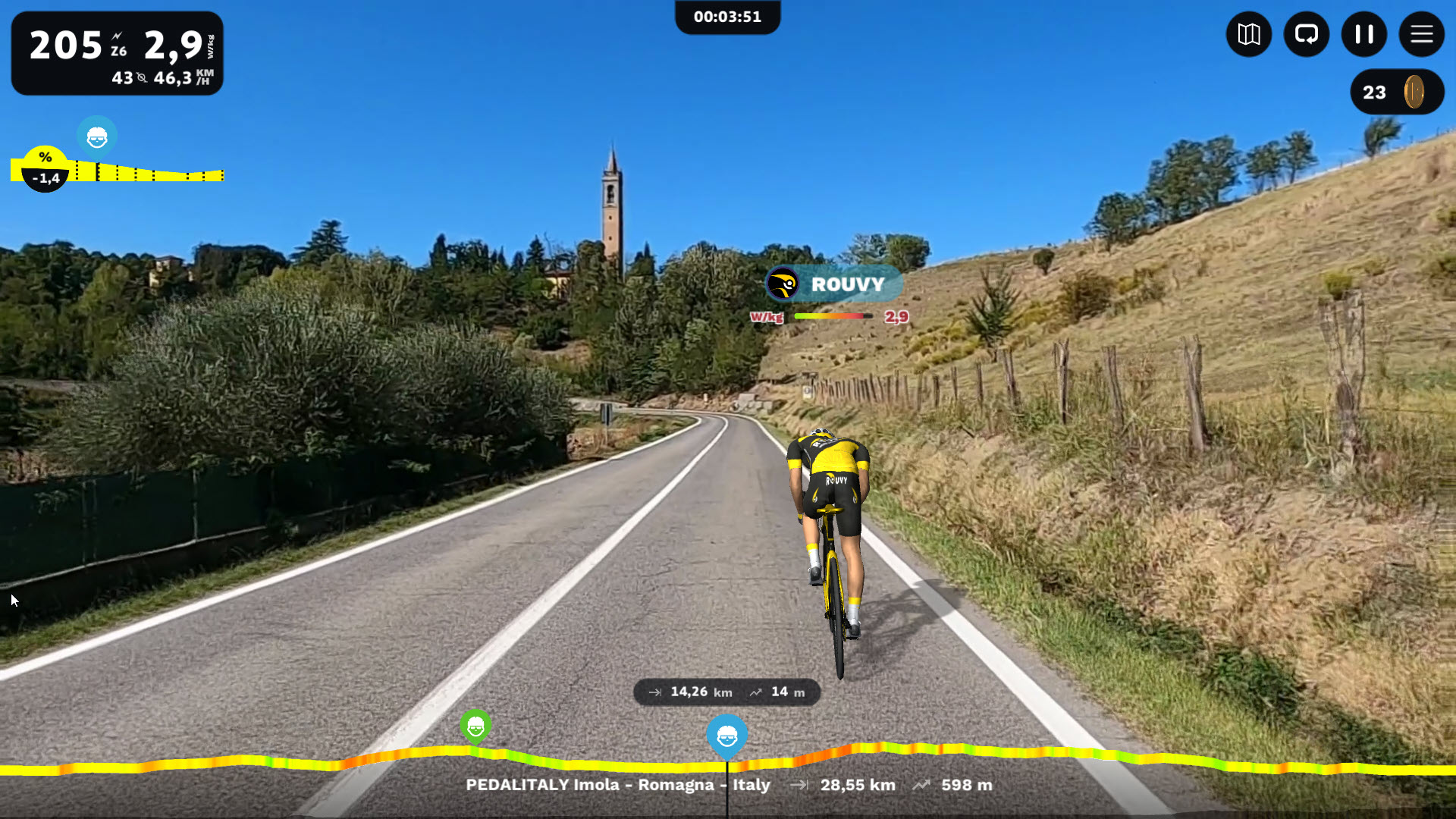 Food and wine in the area
This southeast Bologna region is renowned for its Parmigiano Reggiano cheese, Parma Prosciutto, Modena and Reggio Emilia Balsamic Vinegar, Bologna Mortadella and the Piadina from Romagna, which is a type of Italian flatbread. These are world-famous food products that uphold the epitome of quality and excellence. It is famously known as the Food Valley, and eating in these parts becomes a cultural eating experience all on its own.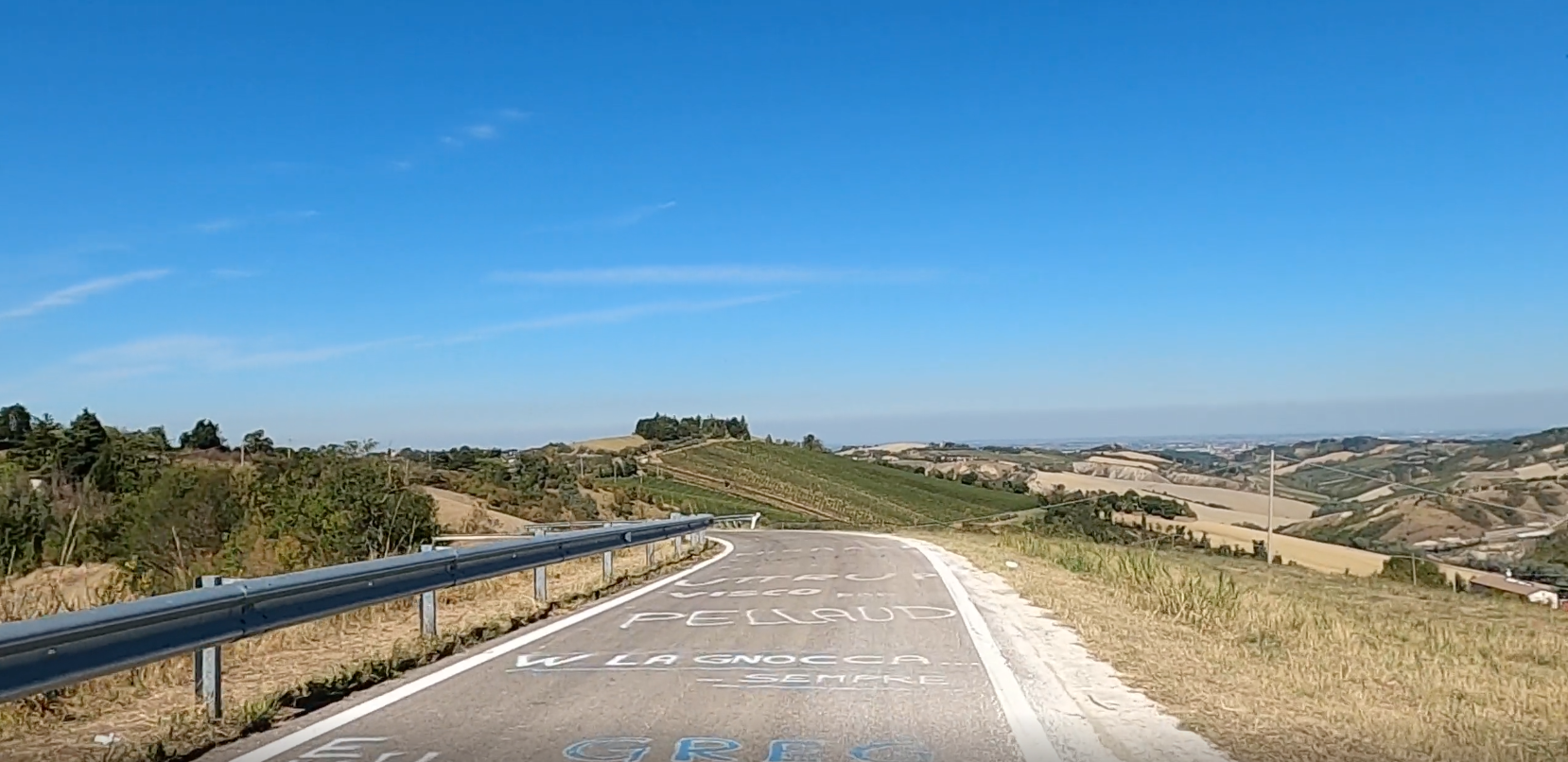 One has the opportunity to sample the most delicious foods at various food factories in the region, which has the most protected trademark food brands in Europe, with roots originating in tradition representing 16% of Italy's overall food and drink exports. Fascinating food museums showcase delicious delicacies that go back to a bygone era. Of course, one cannot mention the food without the addition of good wine with which to pair it! Between Emilia and Romagna is not only the paradise for food but wine connoisseurs offering over 1,000 different wines, including Lambrusco, Albana and Pignoletto.
Let's save this delicious Italian food and wine as a well deserved treat for after the ride because now we need to focus on tackling it.
How to ride it
A suggestion is to ride it just for a casual sightseeing tour and do one complete, steady-paced 28km circuit in your zone 2 power from start to finish. It will take a 4w/kg rider about 48min and a 2w/kg rider about 1h10 to complete one lap. If you prefer, focus on intensity on the climbs, recover on the downs, go steady on the flats, and finish strong.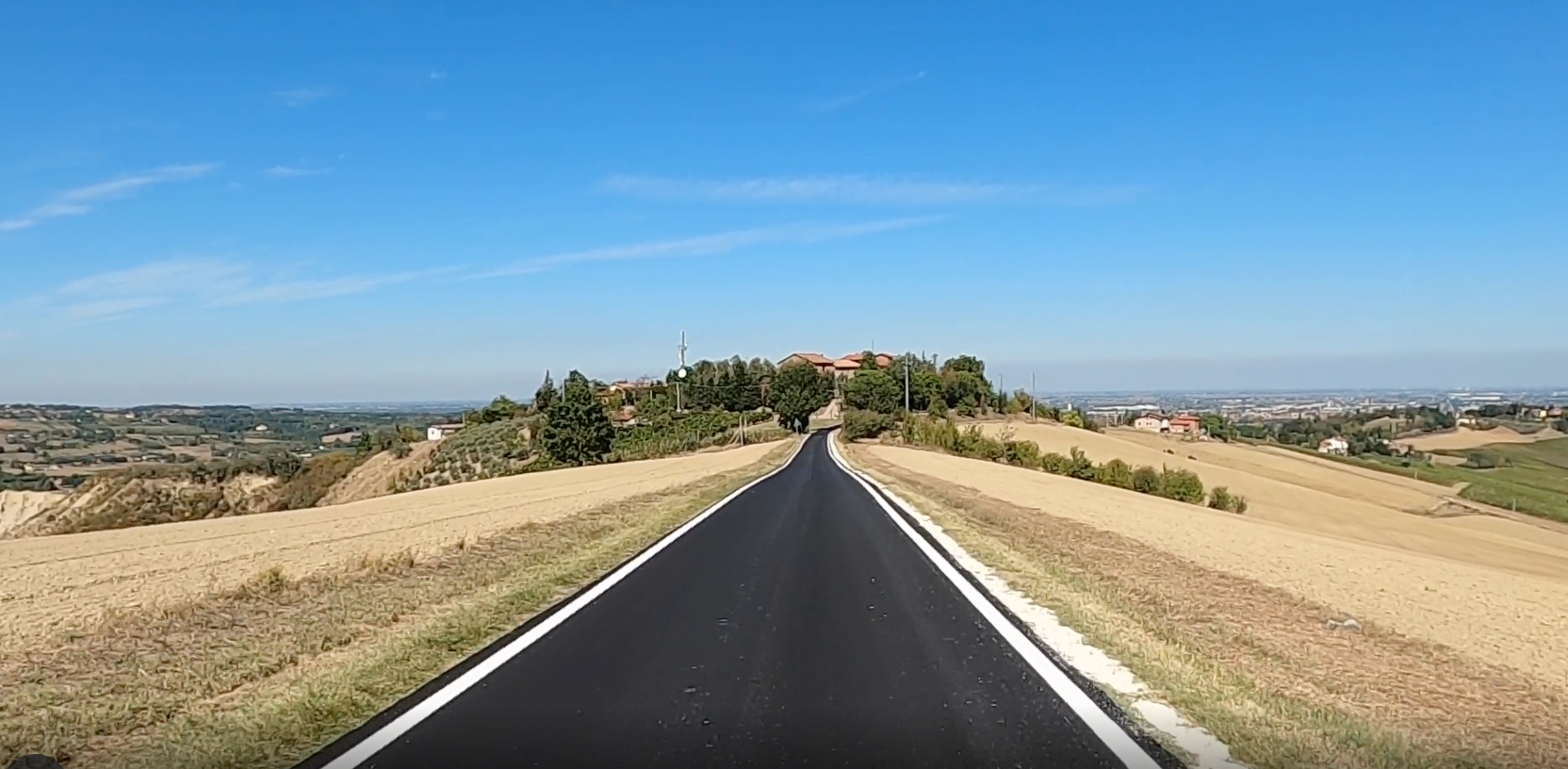 First, take the first 5km at a conservative pace over the short undulations and then enjoy the fast downhill that follows because you have two reasonably long winding and narrow climbs ahead of you. Spot the names of the pros on the road as you climb it. The first is 3km long with a 6% average gradient, and the second is about 3km with a 7% average slope. But there is an enjoyable 4km downhill in between to recover!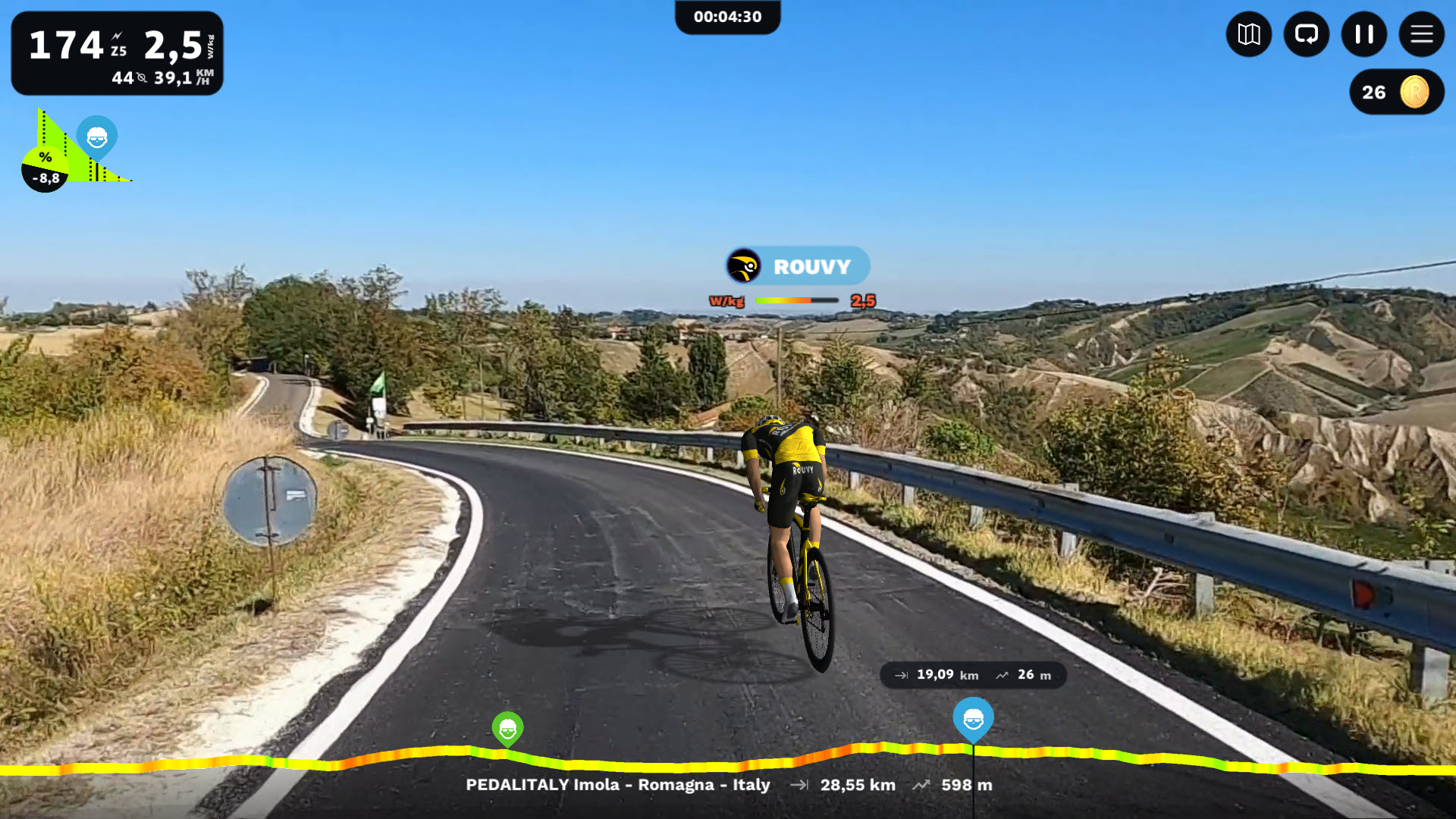 Now that you know what the terrain involves, what if you decided to make a challenge of it and set up a lapped race of, say, three laps (or more). To do this, go to the races page on the my.rouvy.com site and set up a race as you would usually but also specify the number of laps, insert the route name and then invite some friends along. Visualize yourself racing laps like the pros had to do on that day in September 2020! If you don't want to set up a lapped race, you can do it in training mode, and when you come to the end, you can hit 'Ride Again,' and you'll be able to make another loop adding the distance and ascent in the total.
Afterwards, climb into that delicious Italian food from Romagna! 'Buon appetito'!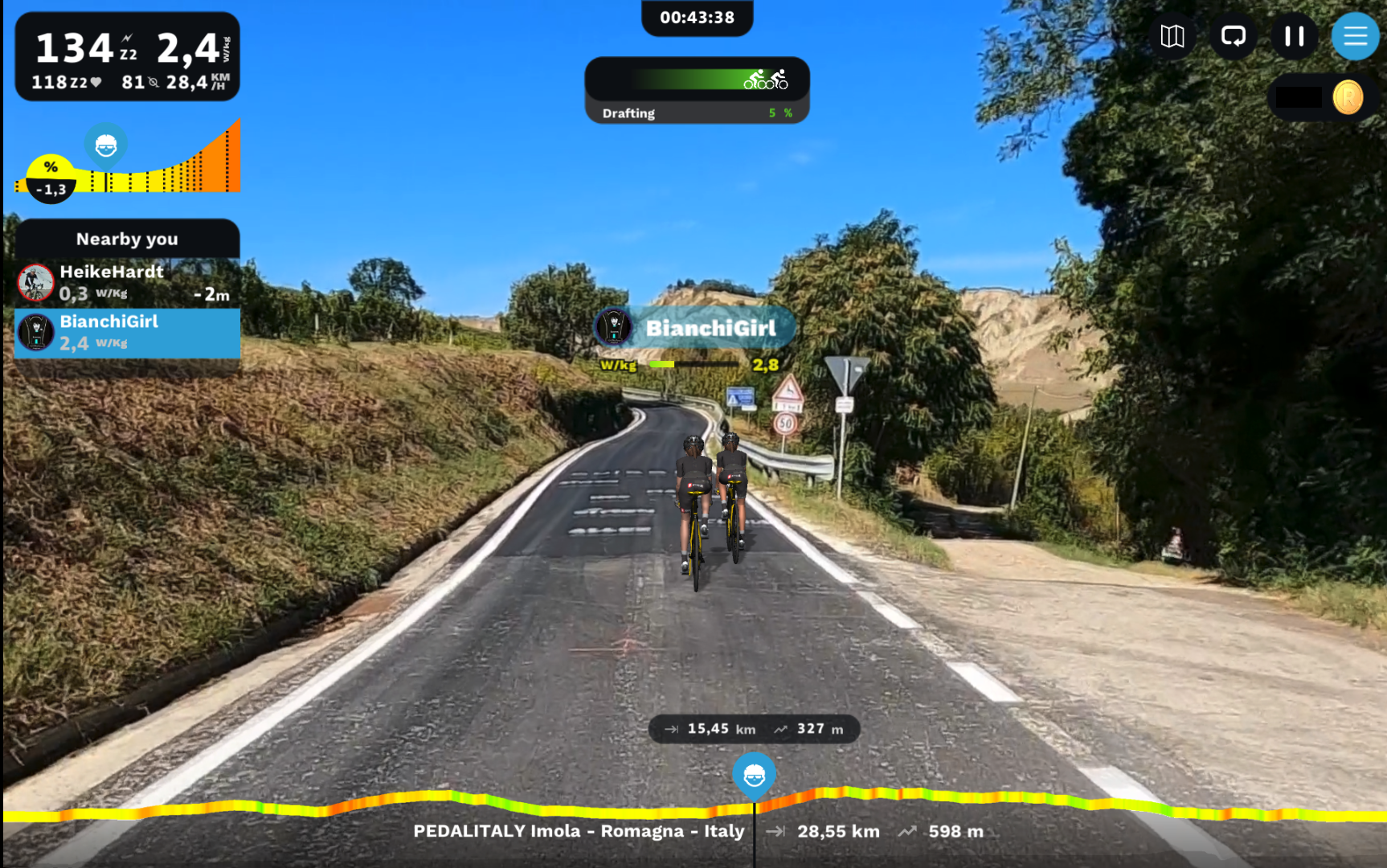 Route map and link to bookmark to your favourites
Race this route at the V4 eCUP 2022 - GP of Slovakia - 25th January 2022