The climb is relatively short, with a 6% average gradient, an ascent of 704m, and a maximum gradient of 13%. Also known as the Tauro Pass, it is one of the most scenic climbs in Gran Canaria. The ascent is a popular spot for those who enjoy climbing, especially during the European winter months. The views are truly spectacular, with rugged, arid cliffs interspersed with beautiful indigenous forests and foliage. These natural features make up the biodiversity of this unique landscape on both sides of the pass as you snake your way up the many narrow switchbacks. The locals also know this climb as the Serenity Pass, a name that lends itself to its tranquil and remote landscape.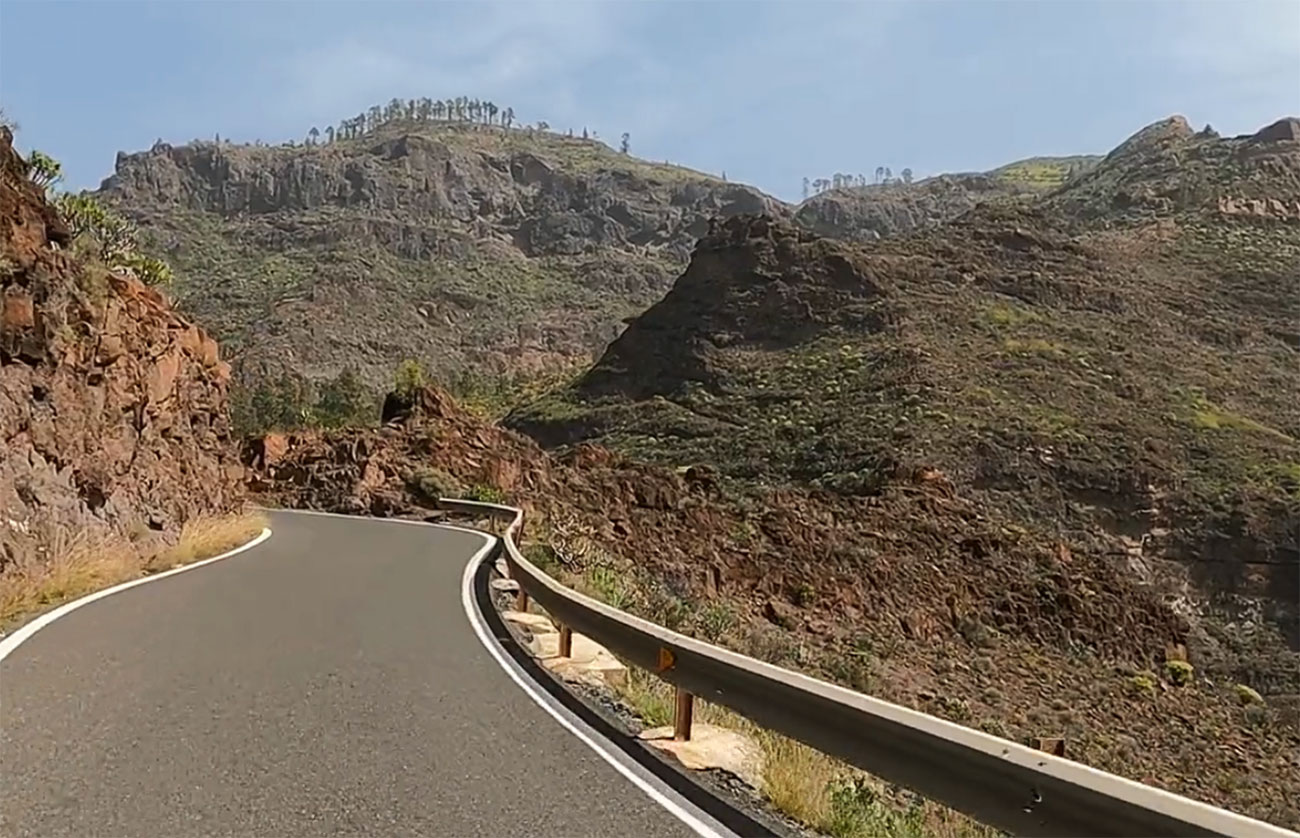 Almost half the island is part of a UNESCO Heritage site. The reserve covers a large part of the central and southwestern area of the island through which this beautiful and biodiverse climb passes. It has a history of ancient volcanic formations and has resulted in a geographical area covering the oldest part of the island. As you pedal up the narrow roads of this climb, you'll appreciate its mountain ranges with peaks blanketed by a luminous haze with valleys and steep ravines, home to the biodiversity of flora and fauna.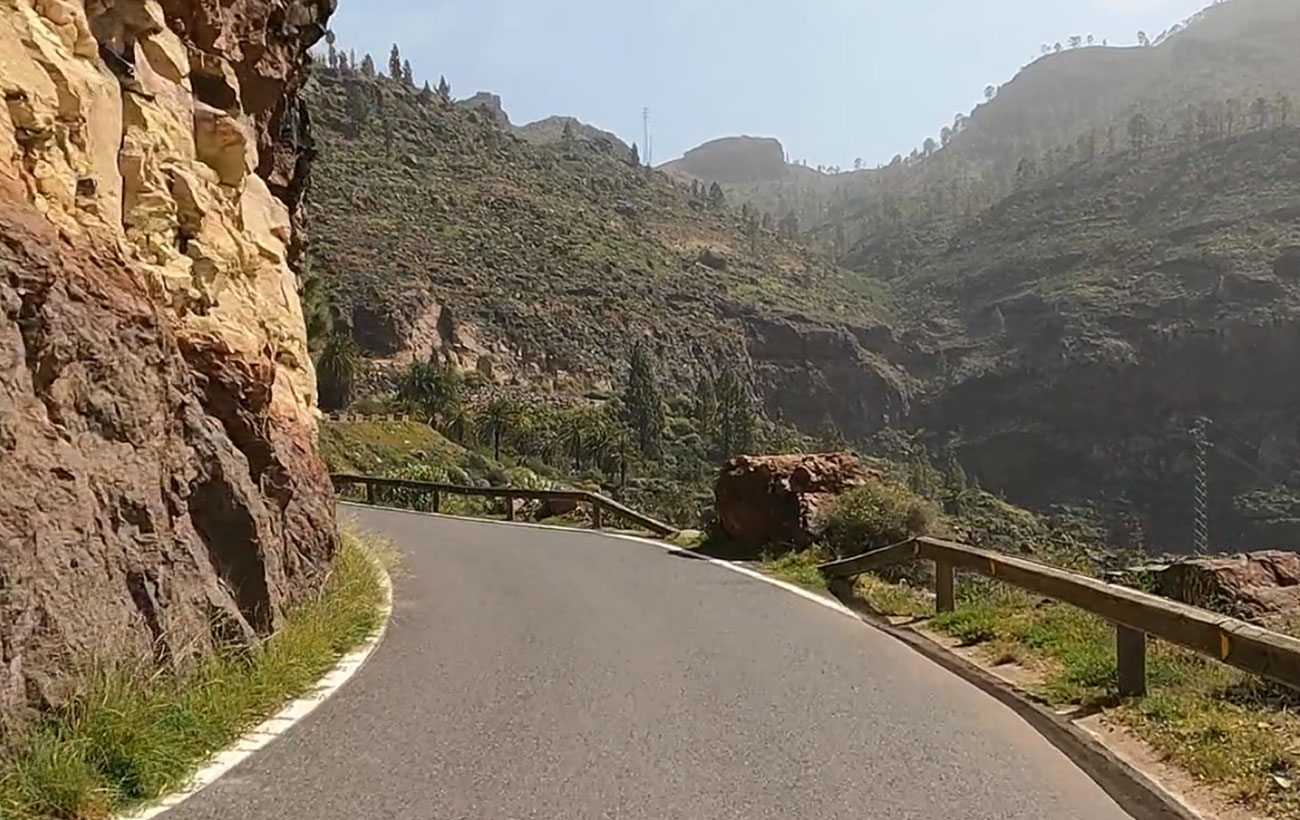 Details of the climb:
The first 5 kilometers begin on a relatively gentle gradient that meanders along a road with palm trees seen peeking out from amongst rocky outcrops and cliffs that seem to lean quite precariously over the road. After this easy enough stretch, you arrive at the numerous switchbacks beginning at around 6km for about a kilometer, which rise steeply about halfway up the climb. The final part of the climb is pretty consistent and manageable. If you carried on slightly to the east, you would reach the Soria dam, but this climb ends slightly west of that landmark. The name Soria is not to be confused with Soria on the mainland.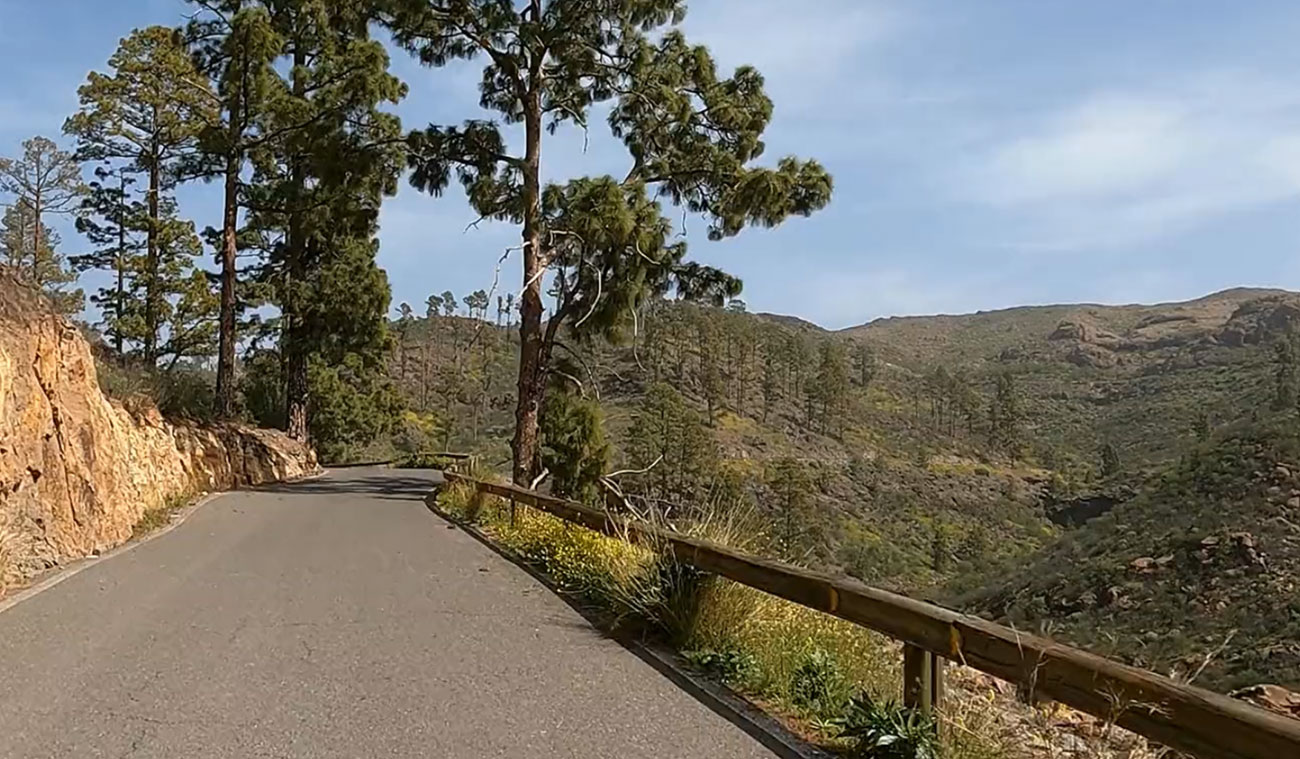 How to ride it:
Tauro Pass is a short and manageable climb, suitable for all fitness levels depending on how you approach it. If you are not that fit, try and keep your effort below 70% of your Functional Threshold Power and spin at a high cadence between 80-90 rpm. There are many places to recover on short flat sections. On the other hand, if you have been racing regularly, then you'll quite easily and comfortably manage this ride at over 90% of your FTP. Try and make sure either way that you have done a good 10-15 minute warmup before you start the climb.