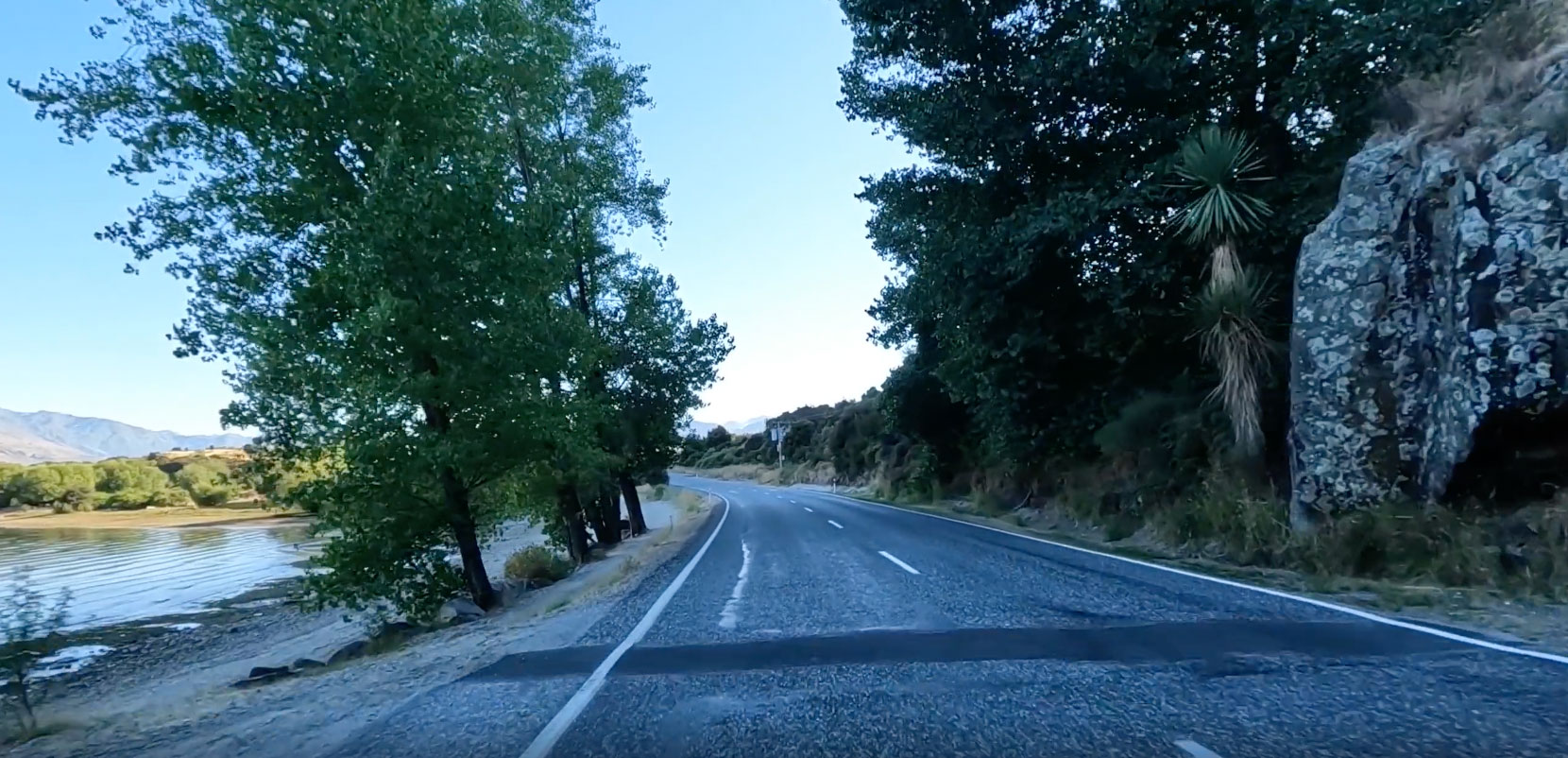 A unique sporting playground
This panoramic oasis, full of variety, brims with the region's spectacular beauty full of wide-open spaces and biodiverse fauna and flora. It lends itself to a sun-seeking, sporting outdoors backdrop with its two lakes, ice-age carved valleys and snow-capped peaks where numerous outdoor adventures of every kind imaginable to your heart's content are available to enjoy.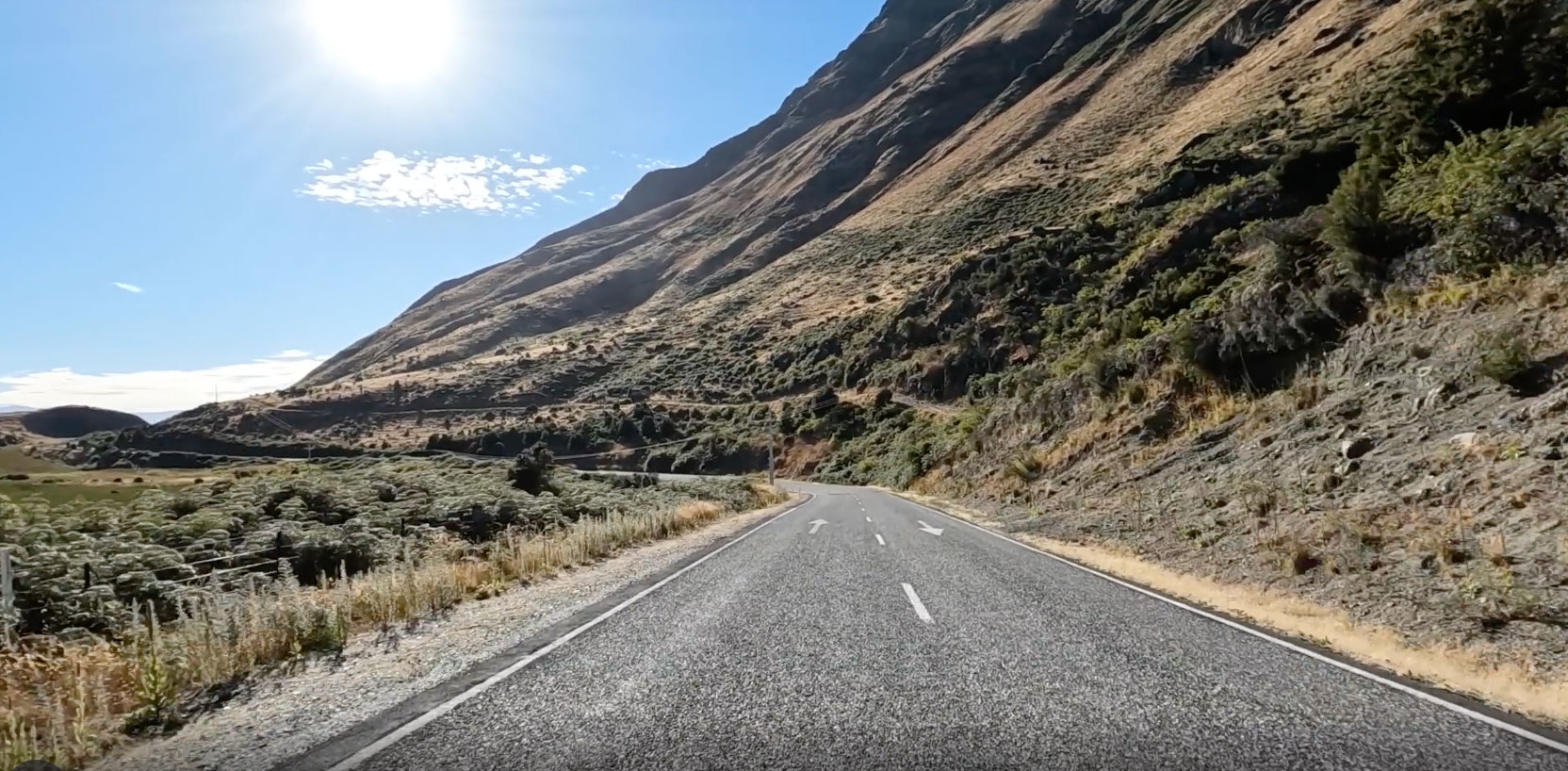 The gem of the region is its highest point, Mount Aspiring at 3,000m, rising out of the country's largest national parks and mirrored in the crystal-clear blue waters of Lake Wanaka, New Zealand's fourth-largest lake at its foot. Here in this pristine and unspoiled wilderness, one can respond to the call of the wild and the region's natural attributes. One can participate in numerous all-year-round outdoor activities, including snow skiing, snowboarding, hiking, sailing, scuba-diving, kayaking, fishing, cycling, 4WDing, rock-climbing, sky-diving and swimming in the immense lakes.
One can equate Lake Wanaka and the surrounding area to the painting and the rolling green mountains and glaciers as its ornate frame.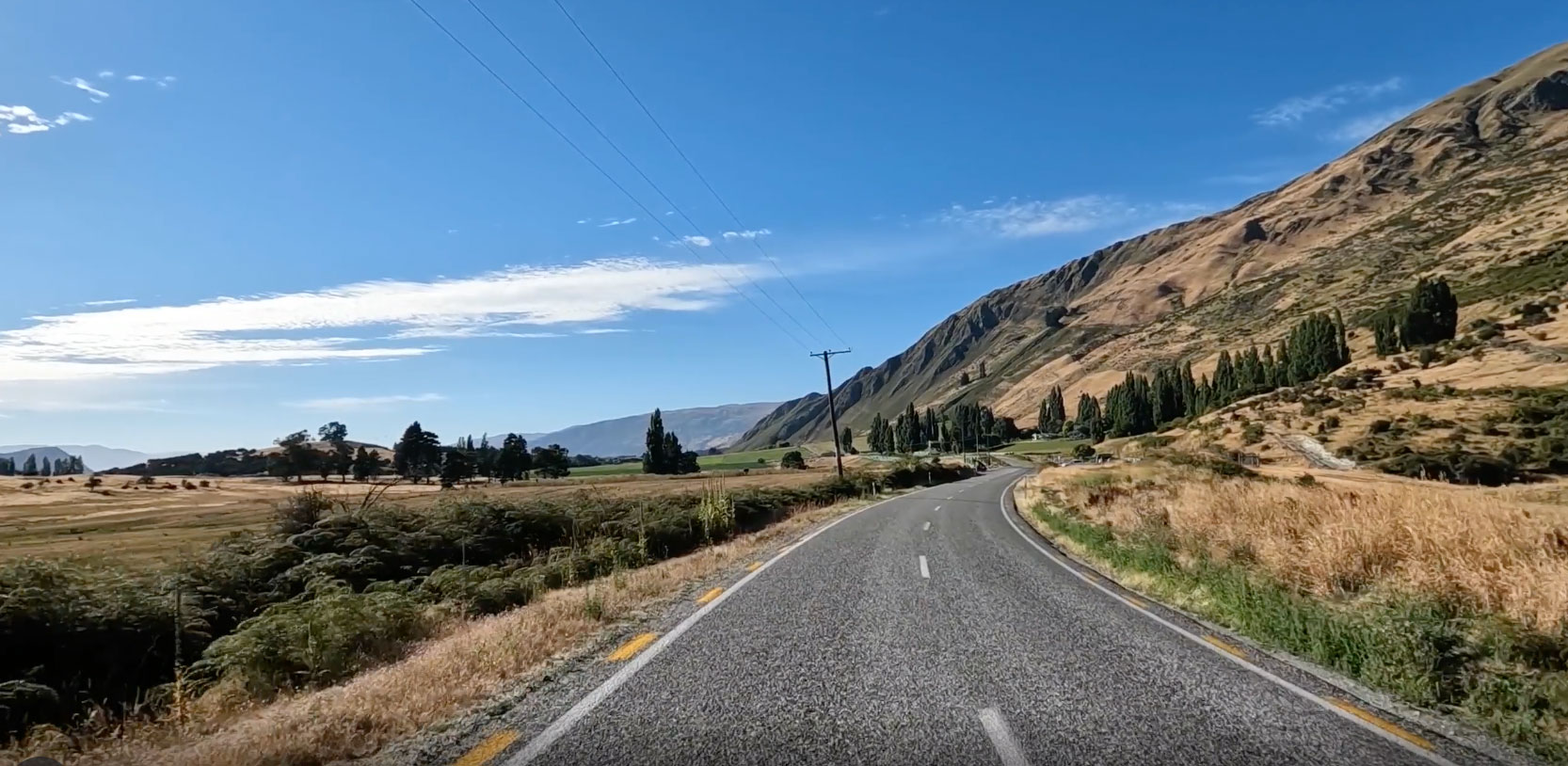 Wanaka also hosts special world-class events and festivals. One of these is called the Wanaka Challenge, a middle distance triathlon or Aquabike set against the backdrop of this magnificent World Heritage Area in the Southern Alps linking Lake Wanaka, Lake Hawea and Glendhu Bay. Challenge Wanaka is on many a triathlete's bucket list of races to conquer because of the beautiful and unique backdrop and the challenging course on rugged terrain. It is an event for all ages and abilities and a great way to introduce youngsters to the sport.
Watch the exciting Wanaka Challenge promo video below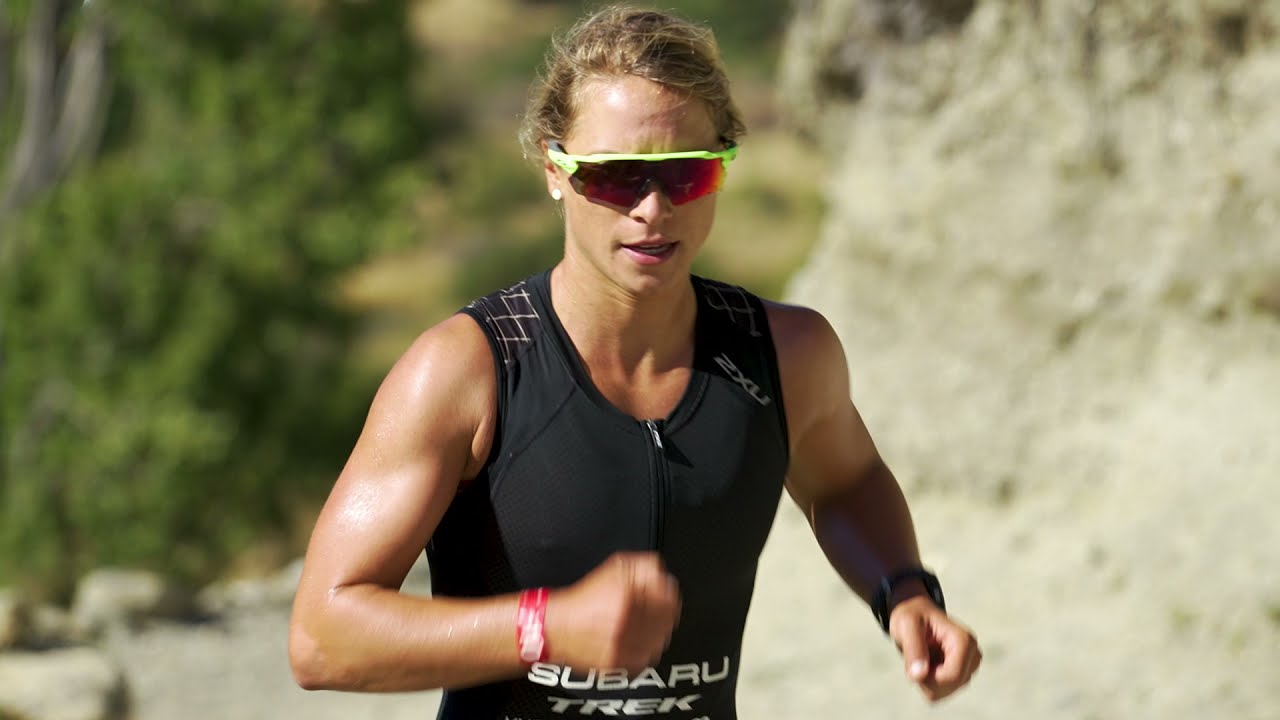 About the course
The bike course of 120km (90km on ROUVY), following the 3km swim leg, will leave the transition area at Glendhu Bay Station, taking riders through Wānaka township towards Lake Hawea then back to the Red Bridge Luggate. With its shark-tooth profile, the cycle course will then head out to Tarras, where they will turn around and return to Luggate. They will then cycle up past the airport, turning onto Mount Barker Road and down McDougall Street back into Wanaka and Glendhu Bay Station. The distance is over a gradient average of 1% and a maximum of 15% and includes 795m of climbing making it a relatively flat course.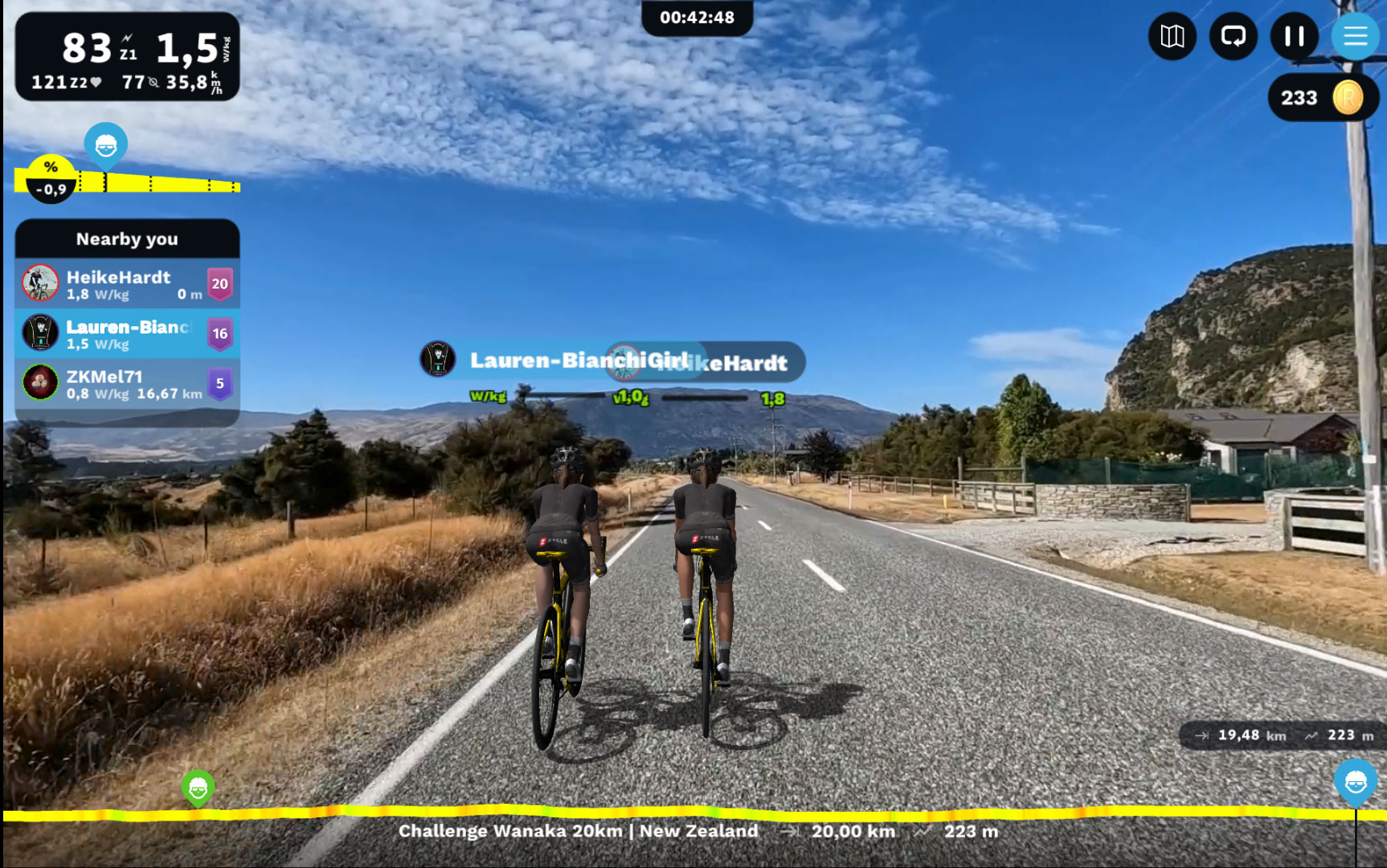 Short Wanaka segment - How long approximately will it take to ride it
Route Map and Link - short route
3W/kg - 30 minutes
2W/kg - 45 minutes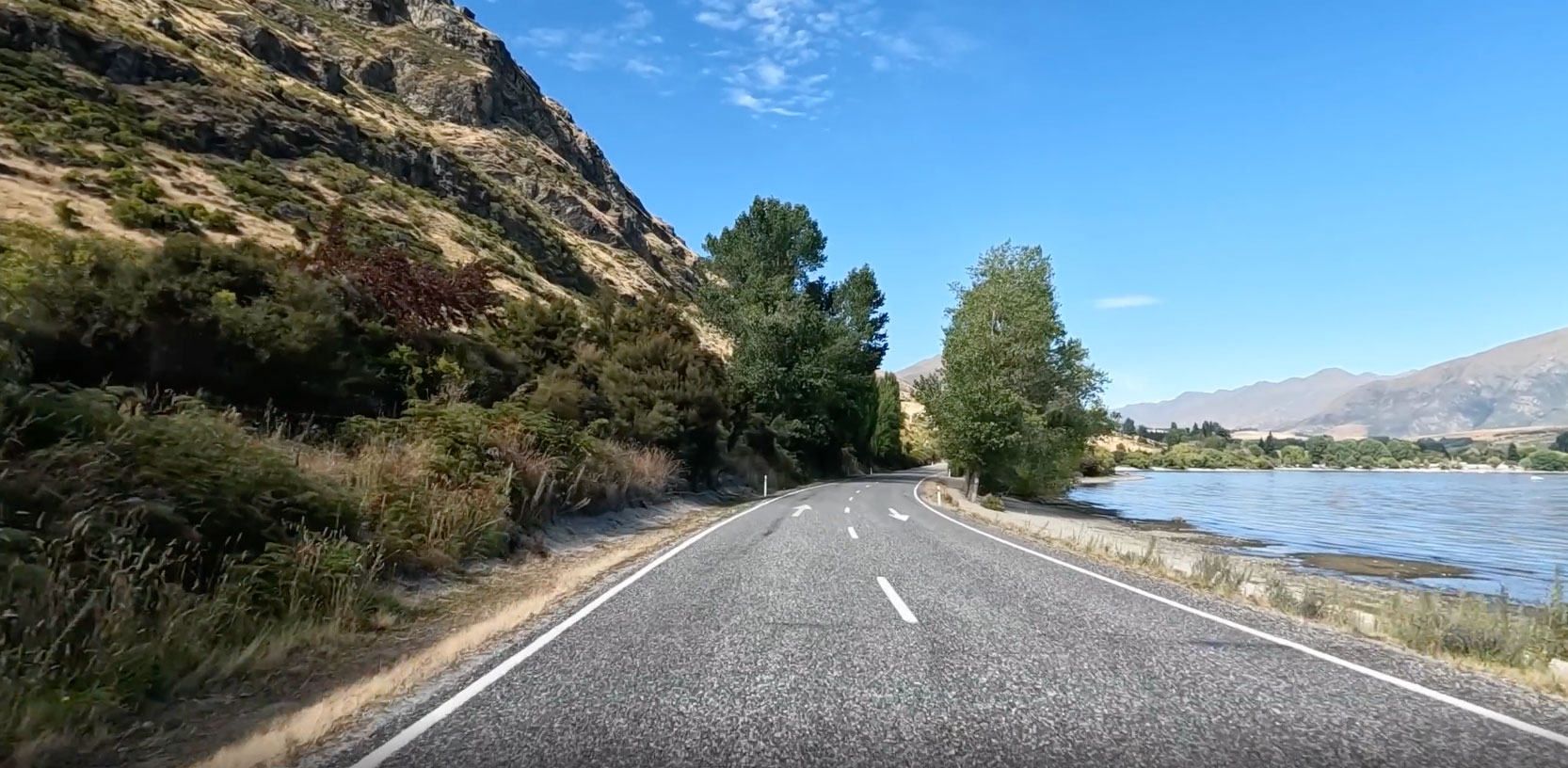 Route Map and link - long route
3W/kg - 2h35
2W/kg - 3h10