Logging all your rides is important, and equally so is staying connected with your entire network of friends. Using Strava, the leading platform for athletes and the largest sports community in the world, tracking your progress becomes even easier via seamless integration with ROUVY. Import your indoor rides to Strava and get credit for all your hard work!
Upload all your activities and never miss an update
If you love to keep your friends updated with your recent rides and view other people's activity, Strava is the perfect tool to use. An immersive social media application for athletes, Strava is a fantastic way to stay connected with your friends around the world, share your activities and stay motivated on your fitness journey.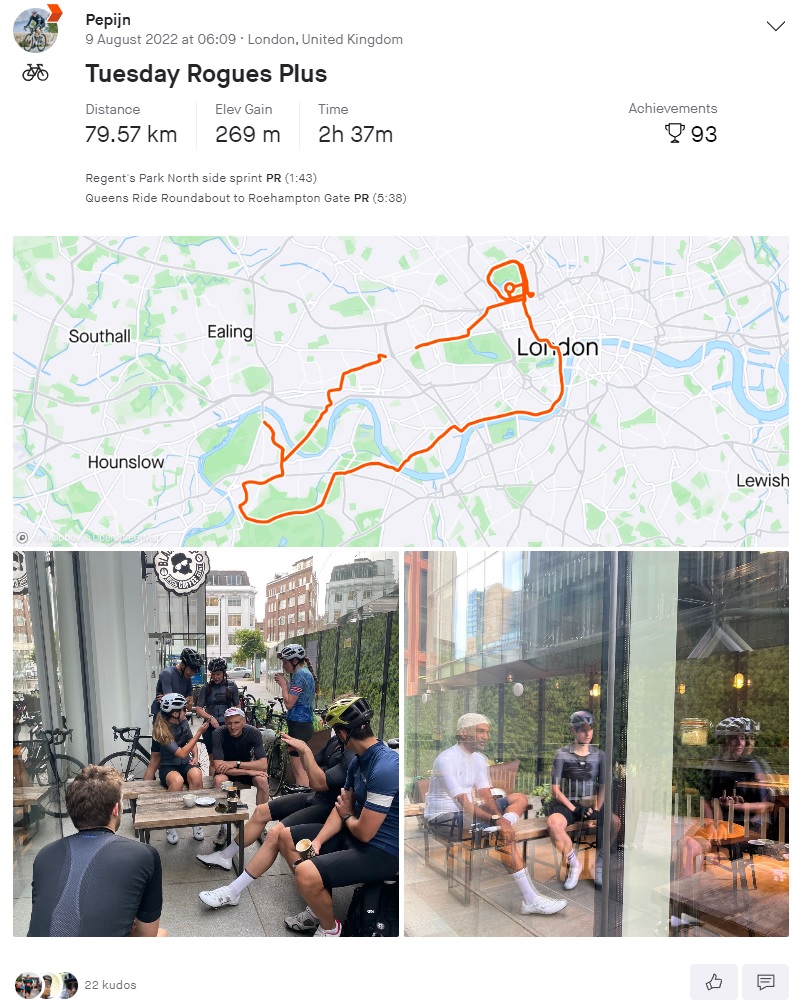 After uploading your rides to Strava you can see a variety of insightful statistics and analysis. Speed, cadence, elevation, heart rate and energy output are just some examples of categories displayed that can help you monitor your progress and continuously improve upon your personal bests.
For added motivation, you can also comment on your uploads and receive kudos (the equivalent to virtual "likes") to help spur you on. Of course, completing community challenges and winning real-life prizes also adds to the fun!
With a community of 100 million active athletes spread over 195 countries, you can also see how your efforts compare over time with Segment Leaderboards.
You can even find pro riders on Strava and get inspired by their training & race efforts. Did you know what wattage Tom Pidcock put out during his first Tour de France stage win? Check it out on Strava!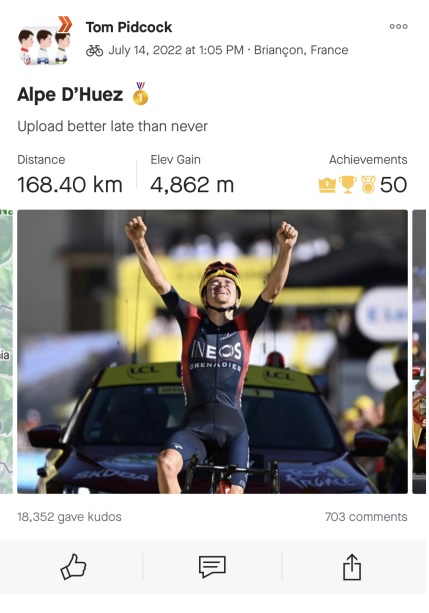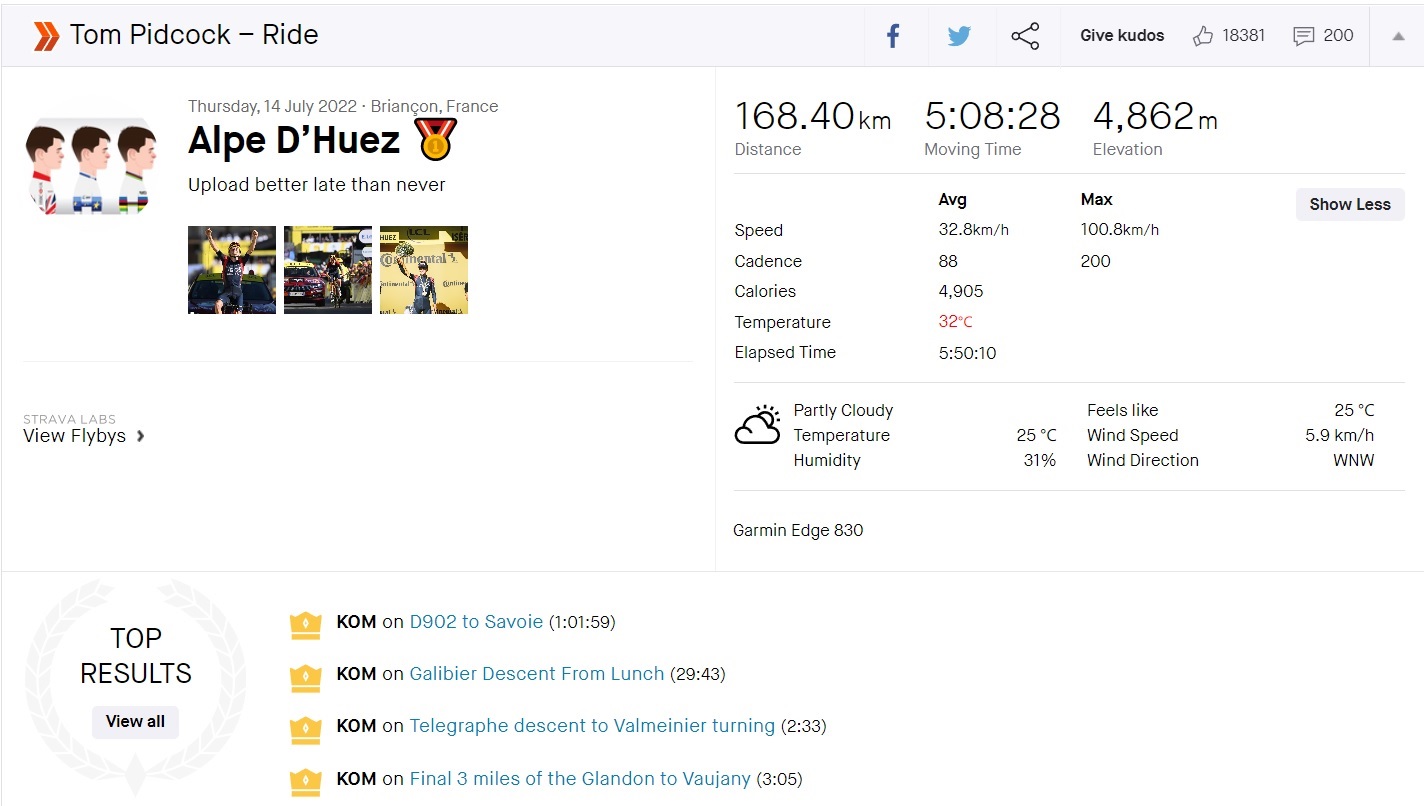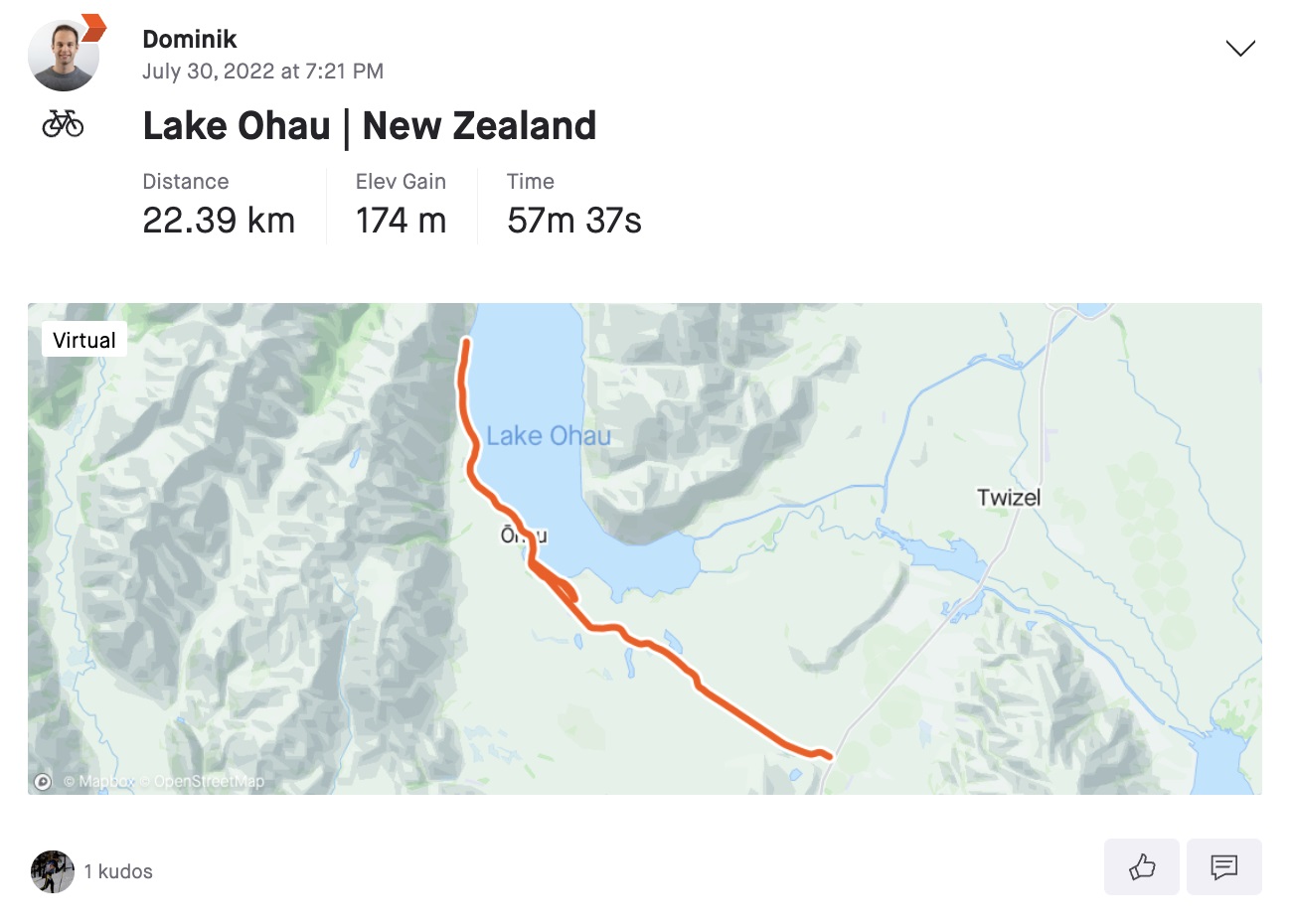 Have you spotted your friends roaming around New Zealand, or riding under the Eiffel Tower?
If you are worried about not being able to keep your progress updated across the two apps, fear not. Strava and ROUVY go perfectly hand in hand: you can now import your ROUVY indoor rides to Strava (along with relevant stats), and show your friends your progress! They might wonder about how you manage to visit all continents in just one week, but that is the power of ROUVY.
Sync your activities with Strava and keep track of all the places you have visited, both using ROUVY by riding indoors, and by riding in your backyard.
Additionally, make sure you sync your rides that you record on Strava with ROUVY, allowing you to update your progress and continue collecting coins on ROUVY, enhancing your ROUVY Career! Your activities will be deservedly visible for all to see, and you can stay in touch with everyone you want.
Be sure to join our ROUVY Club on Strava, allowing you to see all our latest updates and recent news, connect with new people and partake in ROUVY events.