ROUVY will create a special virtual Grand Tour programme so that cycling fans can complete iconic stages of La Vuelta 20' that will be publicly available from the start of the race on October, 20th.  
Between the 20th of October 2020 and the 8th of November 2020, along the pros on real stages, the 'pro-alike' virtual fan races will be hosted by ROUVY, where athletes can experience the La Vuelta spirit.
The followers, themselves, will vote through social media as to which of the four finales they wish to compete in from home. Between the 14th and the 22nd of November 2020, participants will compete in the grand finale with fans from all over the world to obtain victory in the final kilometers of some of the most prominent stages of La Vuelta 20'.
ROUVY, a Czech indoor cycling reality company, and Unipublic, organizer of La Vuelta, have reached an agreement to launch 'La Vuelta Virtual by ROUVY'. Through this initiative, La Vuelta's new virtual partner will offer anyone the chance to compete on 8 stages along with the pros during the actual event and in the grand finale of four of the most emblematic stages of the 75' edition of La Vuelta. This is a new and innovative project for La Vuelta, as it follows its digital roadmap through which it seeks to become more involved with its fans in the social and virtual ecosystem.
The virtual grand finale on four stages of the virtual La Vuelta 20 will be held on the 14th, 15th, 21st and 22nd of November 2020. Participants will compete with other fans from all over the world, and will do so from their own homes, using their bike trainers, through the ROUVY app.
La Vuelta will hold a social media poll of seven stage finales, the toughest in this edition of the race: La Laguna Negra, Col du Tourmalet, Alto de Moncalvillo, Alto de la Farrapona, Alto de I'Angliru, Mirador de Ezaro and Alto de la Covatilla. It will be the followers, themselves, who choose the four finales they wish for ROUVY to replicate in its system so that they can complete them from home.
All participants will be competing for prizes ranging from the official merchandise of La Vuelta and its partners, to a trip to the Czech Republic, courtesy of Czech Tourism. The stages will be broadcast on Facebook and YouTube, commentated by experts and ex-riders that have been selected just for the occasion.
Petr Samek, CEO of ROUVY: "It is so exciting to be an official partner of the Spanish Grand Tour and make history in cycling together! I am sure the availability of the official virtual routes for digital racing will make La Vuelta even more well-known and popular across all continents. Any fan around the world will be able to experience the iconic passes and legendary climbs of Vuelta. | am sure that we are setting a new standard for cycling events when we deliver the closest realistic experience to every rider's home. The feel of being a part of the pro peloton from stage to stage was never so close before."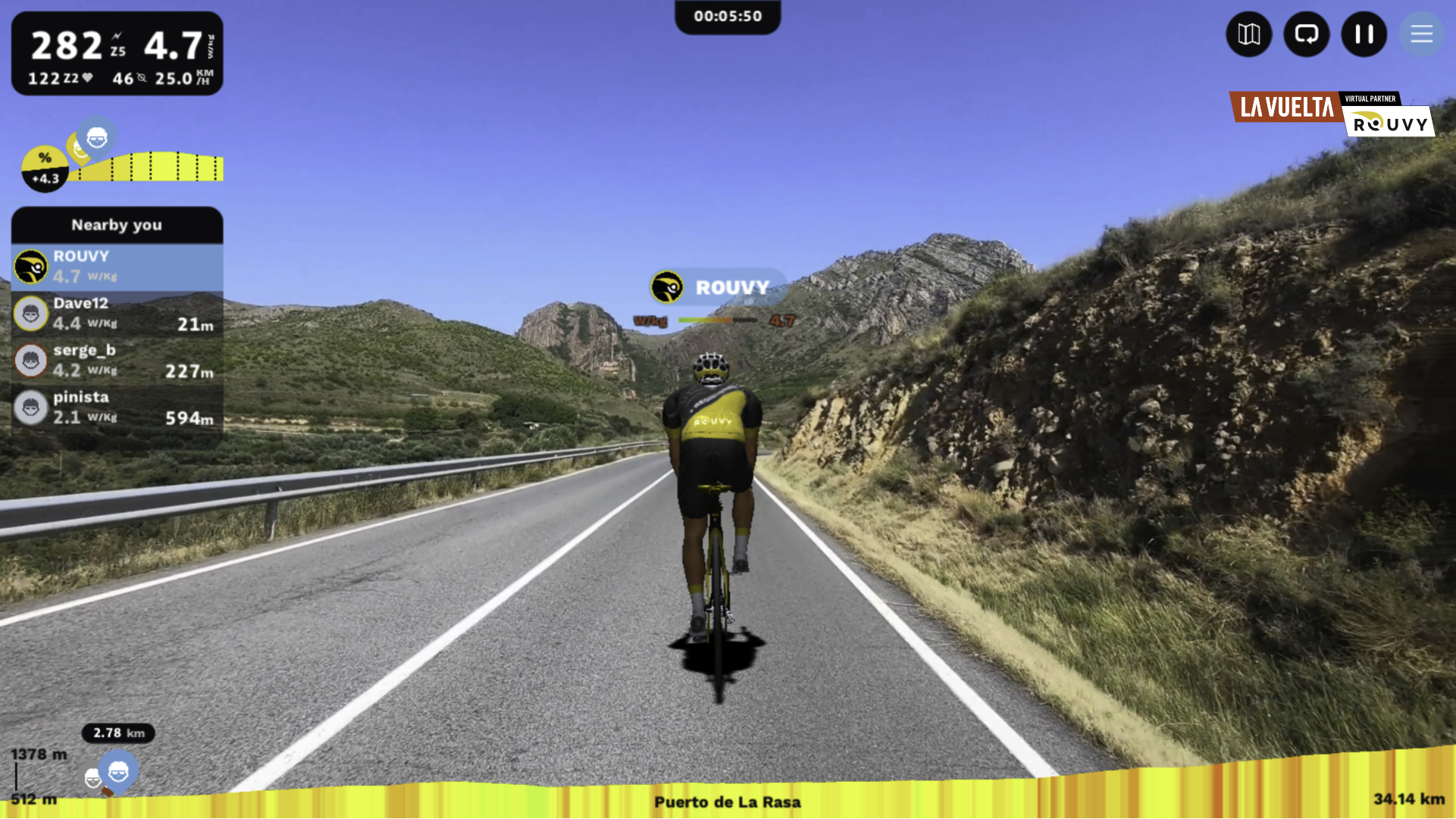 PRESS CONTACT
Laura Cueto
Icueto@unipublic.es
+34 638 95 95 20