In addition, there will also be climbing segments in this, representing the Czech version of the famous Tour de France. It was one of these, that the organizer, together with ROUVY, has put its focus on. The digitized passage is the section from Svatý Jan pod Skalou to Hájek near Červený Újezd. It also includes a climbing section, which is called "Úhoničák". According to the Tour de France typology, this is a 4th category climb with an average gradient of 3.8% and a length of 2.9 km.
"In cooperation with ROUVY, everyone has an exclusive opportunity to ride this section in a virtual environment and at a relaxed, non-race pace. Thanks to the new Group ride function, it will be an easy ride!", says Přemysl Novák, the manager of L'Etape Czech Republic. ROUVY's new, 'no-drop' Group Ride feature enables everyone to create a social ride; just with one click and then ride together in a pack - irrespective of one's athletic level or performance.
The event entitled "Presentation of the premium segment L'Etape Czech Republic by Tour de France - Úhoničák" will take place on Thursday, April 15th at 19:00 CET.  The event will be guided by the professional cyclist Daniel Turek together with experienced cycling commentator Martin Hačecký in Czech language.
"I think it's a great opportunity to enjoy one of the most picturesque sections of the entire route at a leisurely pace with explanatory commentary from a pro. We appreciate that, thanks to the cooperation with ROUVY, we can give anyone, and not not only registered participants, a small taste of L'Etape Czech Republic,  which we believe will create an attractive and great experience," continues Novák.
In March, Daniel Turek created history by becoming the first champion of the Czech Republic in virtual cycling. The 28-year-old driver of the Team Felbermayr stable - Simplon Wels triumphed on a part of the route of the spring classic Velká Bíteš - Brno - Velká Bíteš. Together with representatives of koa.cz, there is also an official training program in preparation for all participants in L'Etape Czech Republic. "Dan will definitely have interesting observations about this passage, which may be useful during the race," Novák thinks.
Registration for the event is open here.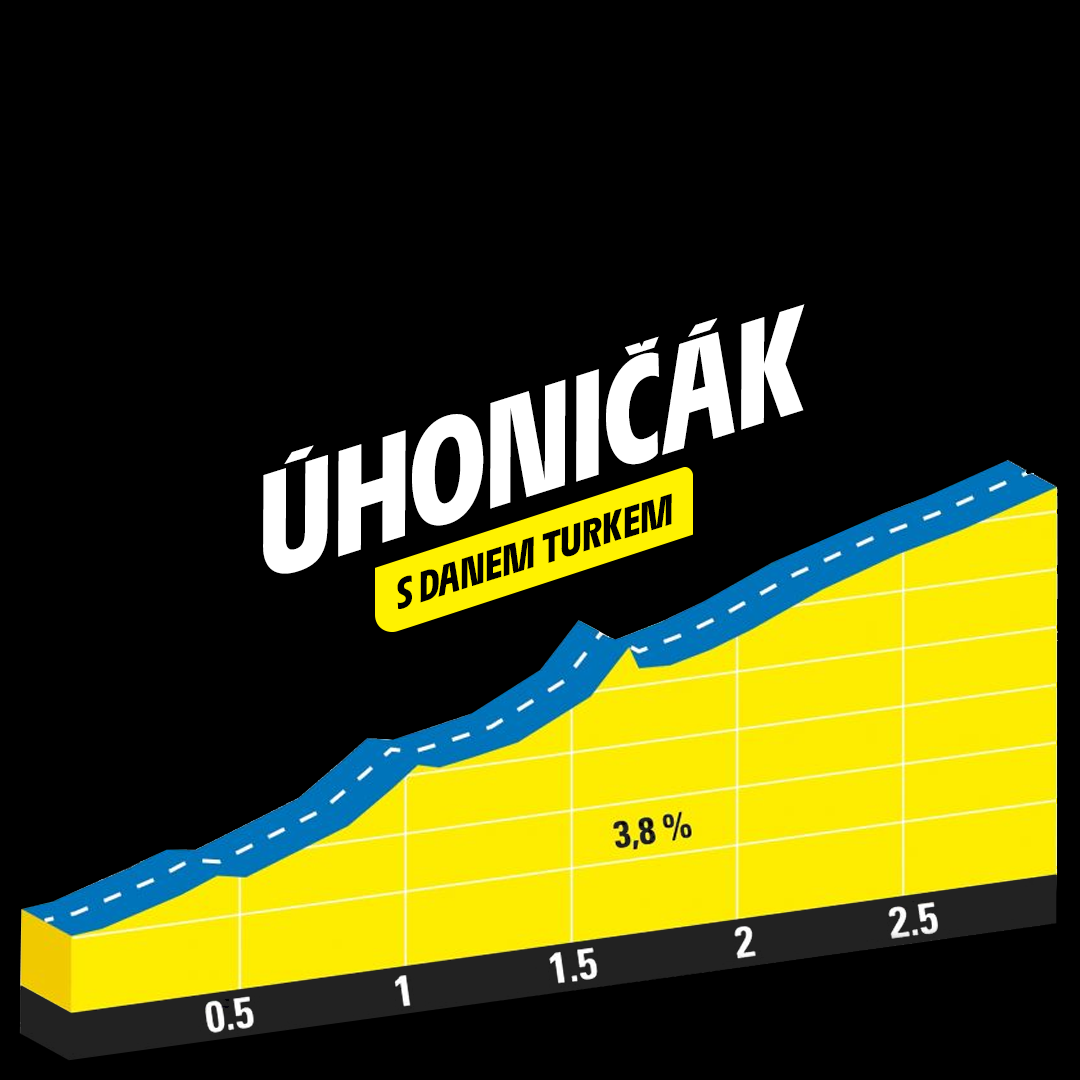 L'Etape Czech Republic
L'Etape Czech Republic by Tour de France is an all-day cycling festival for the whole family. It is also an opportunity on June 5, 2021, to become Sagan, Froome or Contador for one day. It's a race for a yellow jersey for 130 or 90 kilometers. There are climbing and sprint segments for green and polka dot jerseys - but it can also be a leisurely ride. It depends on everyone how they choose to ride. The start and finish is in Prague.  The routes lead along the closed roads of the Křivoklát region, the Beroun region and the Czech Karst.
www.letapeczech.cz