Japan Cup Cycle Road Race Organizing Committee together with ROUVY presents and brings Asia's premier road race to the global community of cycling enthusiasts around the world. The 2020' edition of Japan Cup Cycle Road Race will have 2 virtual competitions, both "pros only" and fan open race versions.
Digital Japan Cup Cycle Road Race Utsunomiya - The Pro race
The pro race lineups feature Samuel Bewley and Barnabás Peak from Mitchelton-Scott, Declan Irvine, Stephen Clancy and Hamish Beadle from Team Novo Nordisk, Hikaru KOSAKA from Utsunomiya Blitzen and many others. Alberto Contador from Spain and Ivan Basso from Italy are joining the peloton as special guests. 
The 'pro-only' race will start at 11:00 am CEST (18:00 local Tokyo time). 
Digital Japan Cup Open Race
All athletes and cyclists around the globe are invited to ride the open version of the race to be able to compare their efforts to the pros (Pro's race 2 hours later). 
The fan open race starts at 9:00 am CET (16:00 local Tokyo time). 
Via ROUVY the athletes have the benefit of traveling the world virtually and will enjoy the classic Japanese picturesque landscapes of Utsunomiya Forest Park from home.   
Rules: Drafting is set by default for both races in the men and women general classification. 
Race Route:
The race is held at a 30 km circuit around the Utsunomiya Forest Park where 1990 UCI Road World Championships took place. The AR route is published and available for augmented riding and racing. 
Broadcasting:
The live stream of the races will be broadcasted with the Japanese commentary on the official channel of the race and J SPORTS Channel. 
Registration:
The registration for the open race, starting 9:00 CEST, October 17th is here.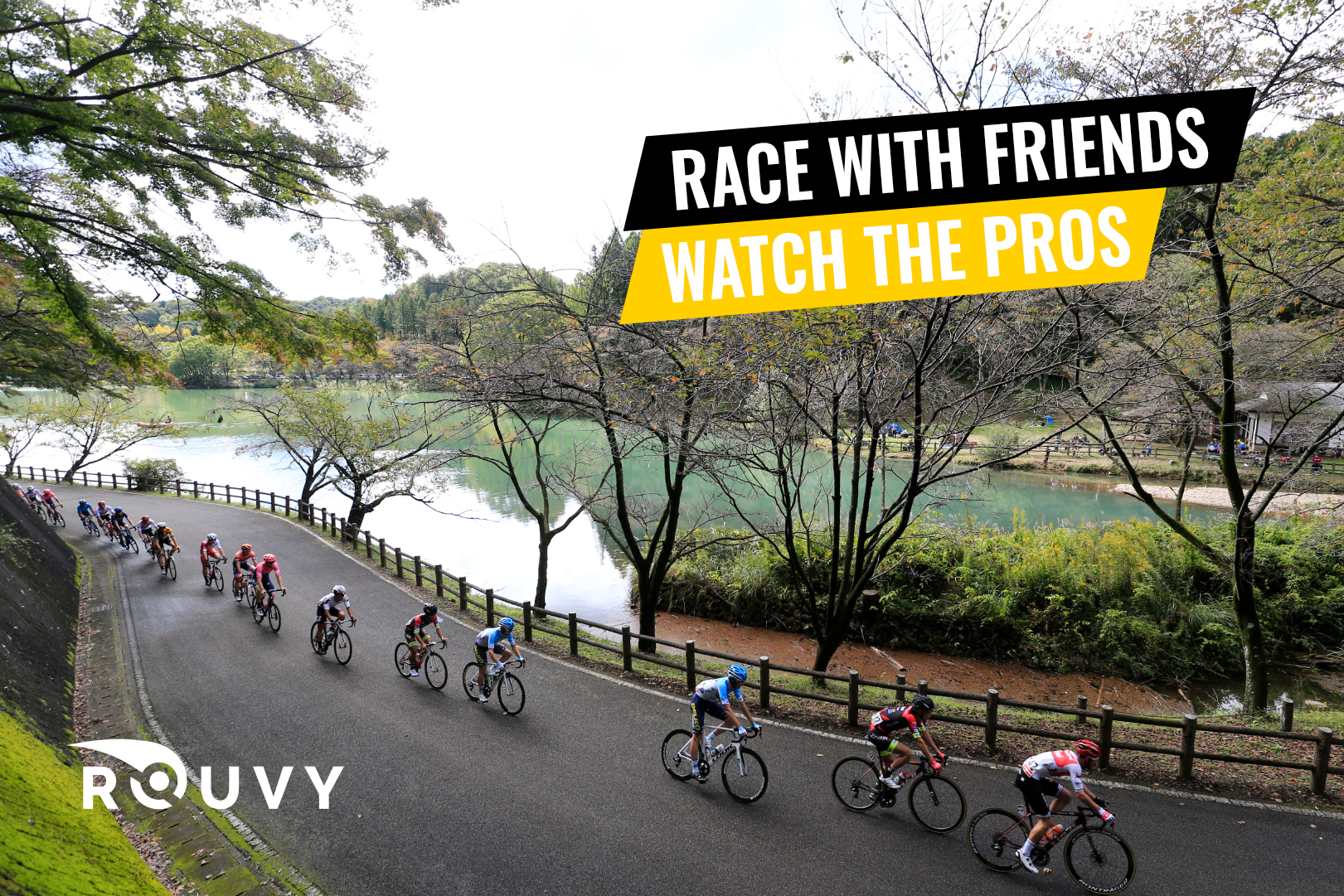 [Photo:Yuzuru SUNADA/ⒸJAPANCUP UTSUNOMIYA]
About Japan Cup Cycle Road Race
The Japan Cup Cycle Road Race was established in 1992 as a memorial race for the 1990 World Cycling Championships held in Utsunomiya City.
Since 2008, the Japan Cup has been certified as "Hors class" by UCI which makes it one of the highest-level races. With the criterium race set in central Utsunomiya city beginning in 2010, the Japan Cup has truly become the most important race in Asia. 
As one of the largest races in Asia, the quality of participants and the race itself has improved over the years, and the UCI (Union Cycliste Internationale) has recognized it as a leader in the development of cycling in Asia. It is becoming increasingly recognized around the world.