The aim of the campaign
We want to create an inclusive community for everyone, where women can feel good about themselves, become more confident, empowered and motivated, and bring about positive change.
We champion active women cyclists across the world, no matter where they are, without judgement or prejudice. This is their space and this is their time.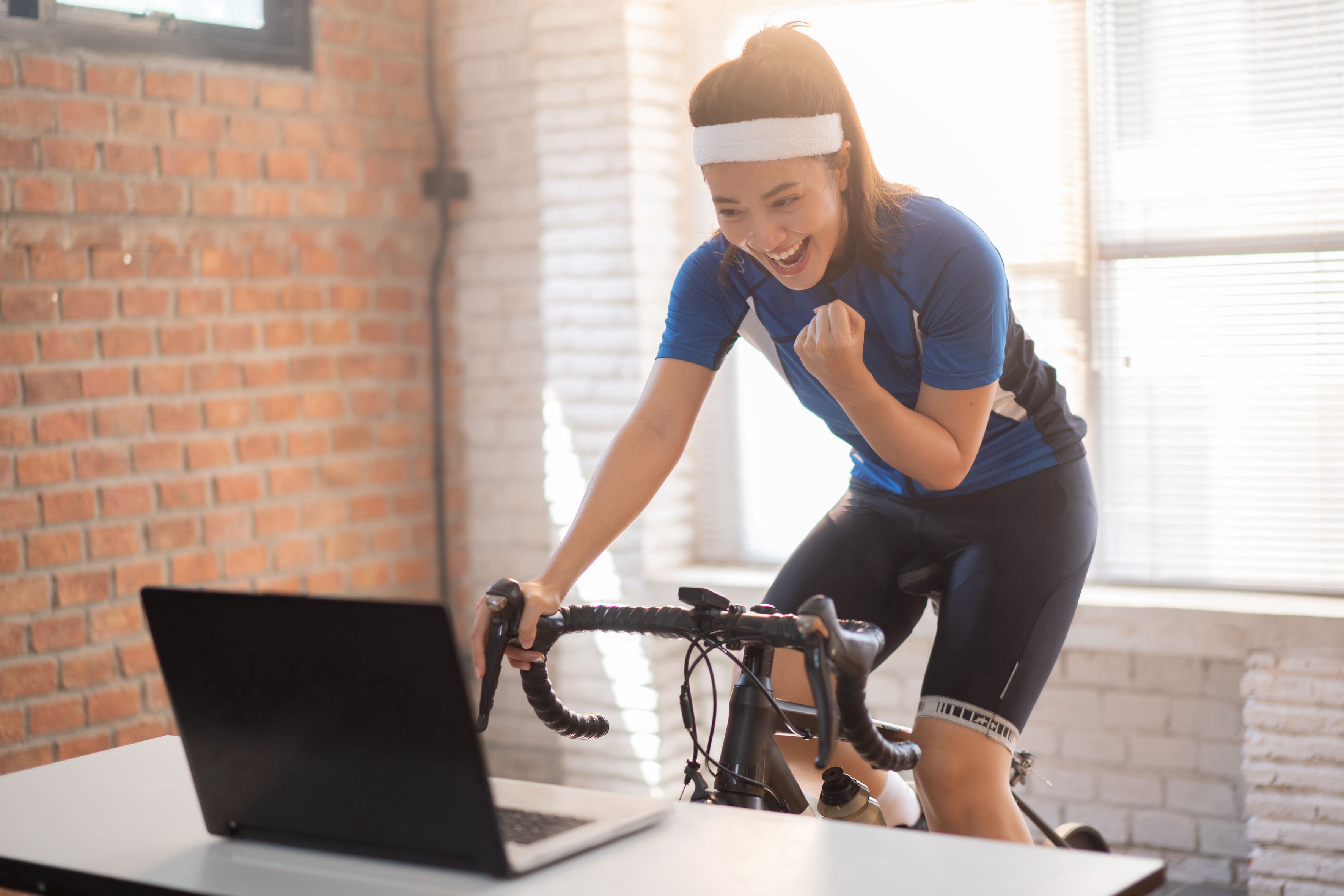 What women want
Believe it or not, men and women are different, and that means they look for different things in cycling. Before planning the campaign, we first asked women why they enjoyed riding with ROUVY.
Three clear reasons emerged:
Staying fit and staying in shape
The convenience of being able to ride throughout the year at any time
Enjoyment of the realism and variety of the routes
Most women enjoy riding as a hobby and ride at least 2x a week. Although many like to push themselves occasionally and enjoy setting goals, in general there is less interest in competitiveness and races. Tech stuff and speed is boring. Most just ride for the enjoyment of cycling. Because it's fun.
When asked about what they would like to see in the future, more themes emerged: more women-only events, cycling tips and advice for women and reading more about motivating stories from other women in cycling. It's an extension of those wonderful carefree moments where women let loose around a cup of coffee or glass of wine.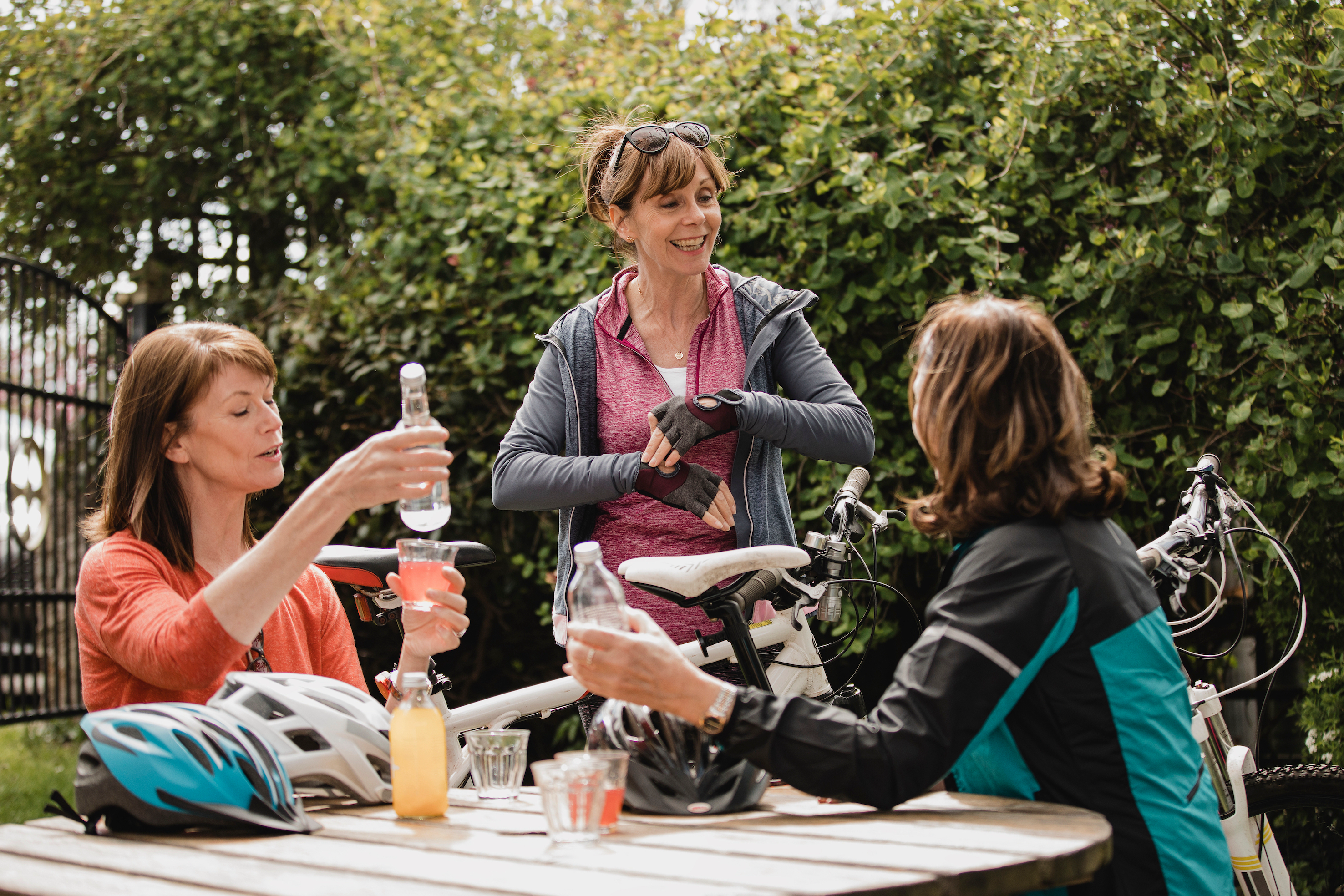 So what's happening?
ROUVY for Women offers a variety of virtual rides and events exclusively for women. These rides are designed to create a supportive and inclusive environment where women can ride together and push each other to achieve their goals.
Participating in these events allows women to connect with other female cyclists from all over the world and begin building the foundations of a supportive community which will evolve in the future.
Events include the Scandi Spin with Liv Cycling - a challenge running over several weeks across some of our favourite routes in the gorgeous scenery of Sweden, Norway and Denmark. On top of this there are free trials being given away and prizes to be won. All women will earn a slick avatar outfit from Liv Bikes, on completion of the challenge routes. The prize for all consists of a helmet, jersey and gloves - all matching.
We'll also be celebrating International Women's Day on March 8th with a festive series of group rides taking place across various time zones so you can find one to fit you.
So do come on in and join the party.
---
If you are thinking about joining the women's cycling world but are not sure where to start or have some doubts or fears, ROUVY can be an ideal gateway. You don't need to care about what to wear or where to go - just get on your trainer and enjoy what ROUVY can offer. You'll meet some other girls, get some tips and maybe have some other doors opened for you.
Klara Cerna - triathlete and ROUVY family member

---
We Ride Carefree
Many women are totally fine about riding with men. But many women also prefer, or want the option of having, a space for themselves and having their own conversations. That's why we are doing this.
This campaign is for all women who love cycling. It's about having fun while keeping fit and enjoying beautiful routes on ROUVY all year round.
ROUVY for Women is the beginning of a process that we at ROUVY are committed to. In the future we will develop and expand the initiative but we are excited to start the journey now.
There are other subjects which we aim to explore and open up for discussion like fashion and women's personal health. Sparking smart discussion is always a good thing. That's how things change.
Connected to the topic of staying fit and in shape is the issue of body politics. The pressure on women to look good and conform to aspirational ideals while doing sports in public is a hot button. That's a key reason why indoor cycling is popular - because it can be enjoyed away from the critical glare of the public. Less intimidation leads to greater self-confidence and this in turn leads to more activity and enjoyment.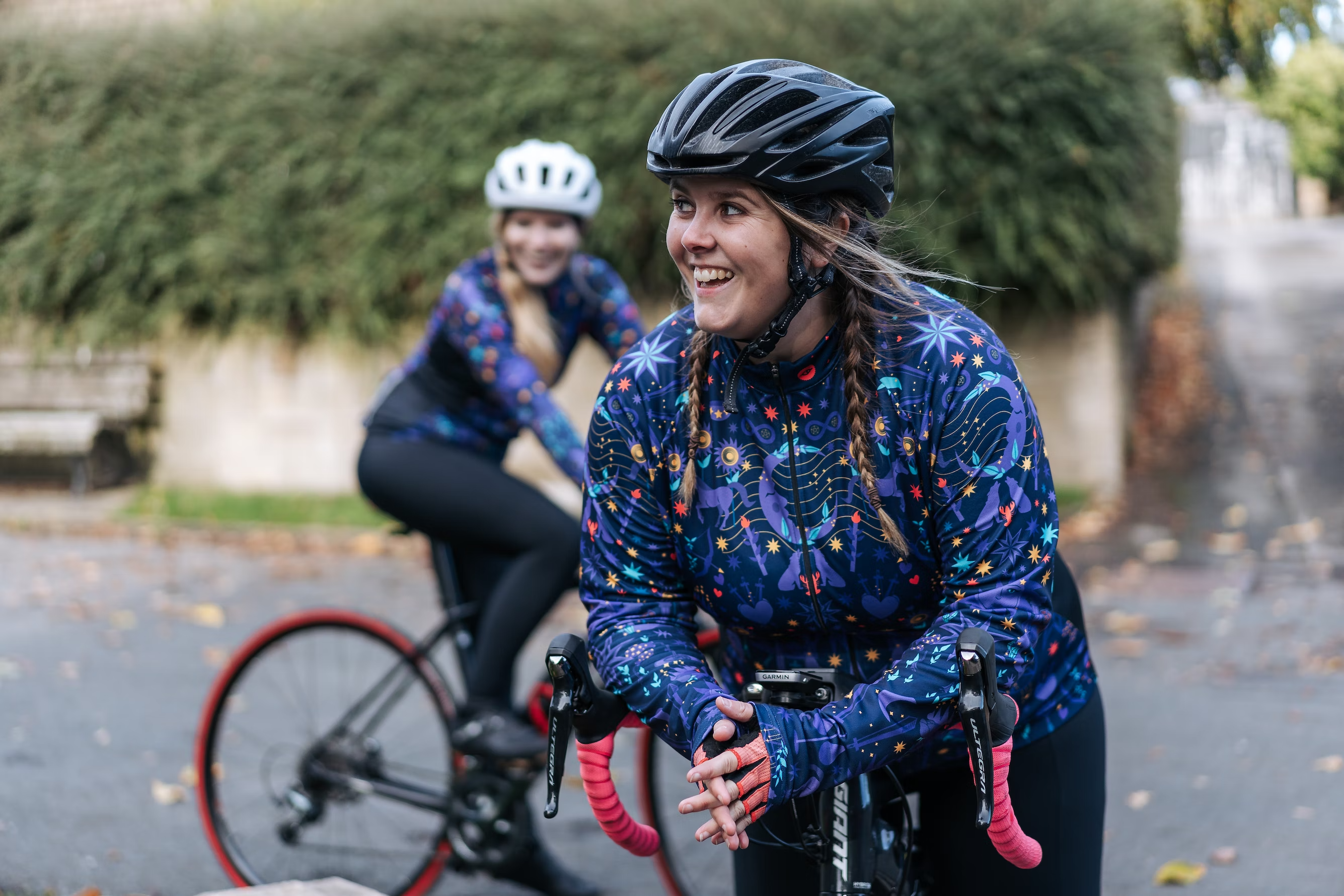 Photo by Fat Lads on Unsplash
Men's corner
For any men here, we really appreciate you taking the time to read this and welcome you to the debate, and of course we also appreciate your support of ROUVY. While we will not technically stop you from taking part in the women-only cycling events, we would politely ask that you respect the whole 'women-only' part of the concept and find another suitable ride to take part in. There are plenty of others around so it's not difficult.
Women of ROUVY
ROUVY for Women will focus on the insight and lifestyles of several women from different perspectives and of different ages and professions. These women are fierce and passionate about cycling and their stories will aim to inspire, empower and inform.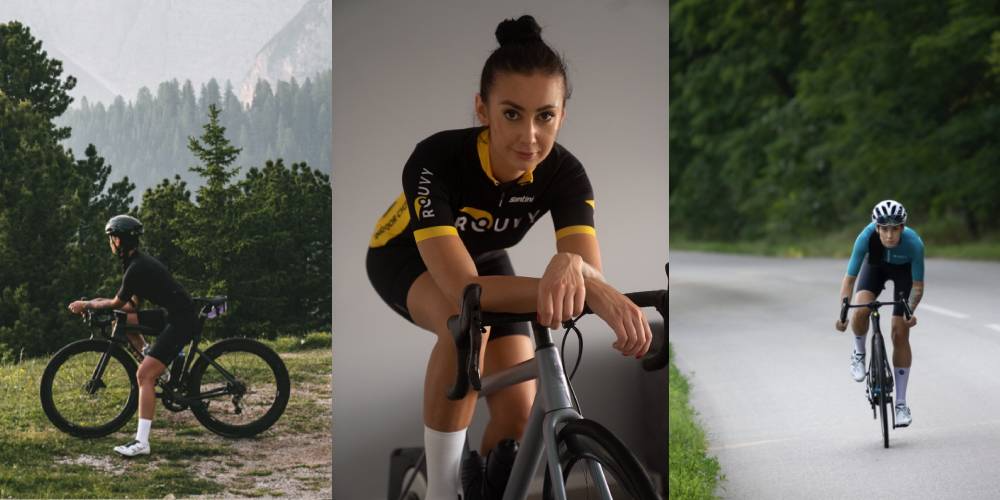 Malena Nowotarska
Malena hails from Poland is an avid cyclist and ROUVY ambassador for whom cycling is a way of life.
---
I use ROUVY because it helps me train for upcoming events and it does it in a fun way that keeps me motivated. Especially when the weather is bad outside, it's a real lifesaver. Women riders are unstoppable and I'm so happy ROUVY is taking this initiative.
---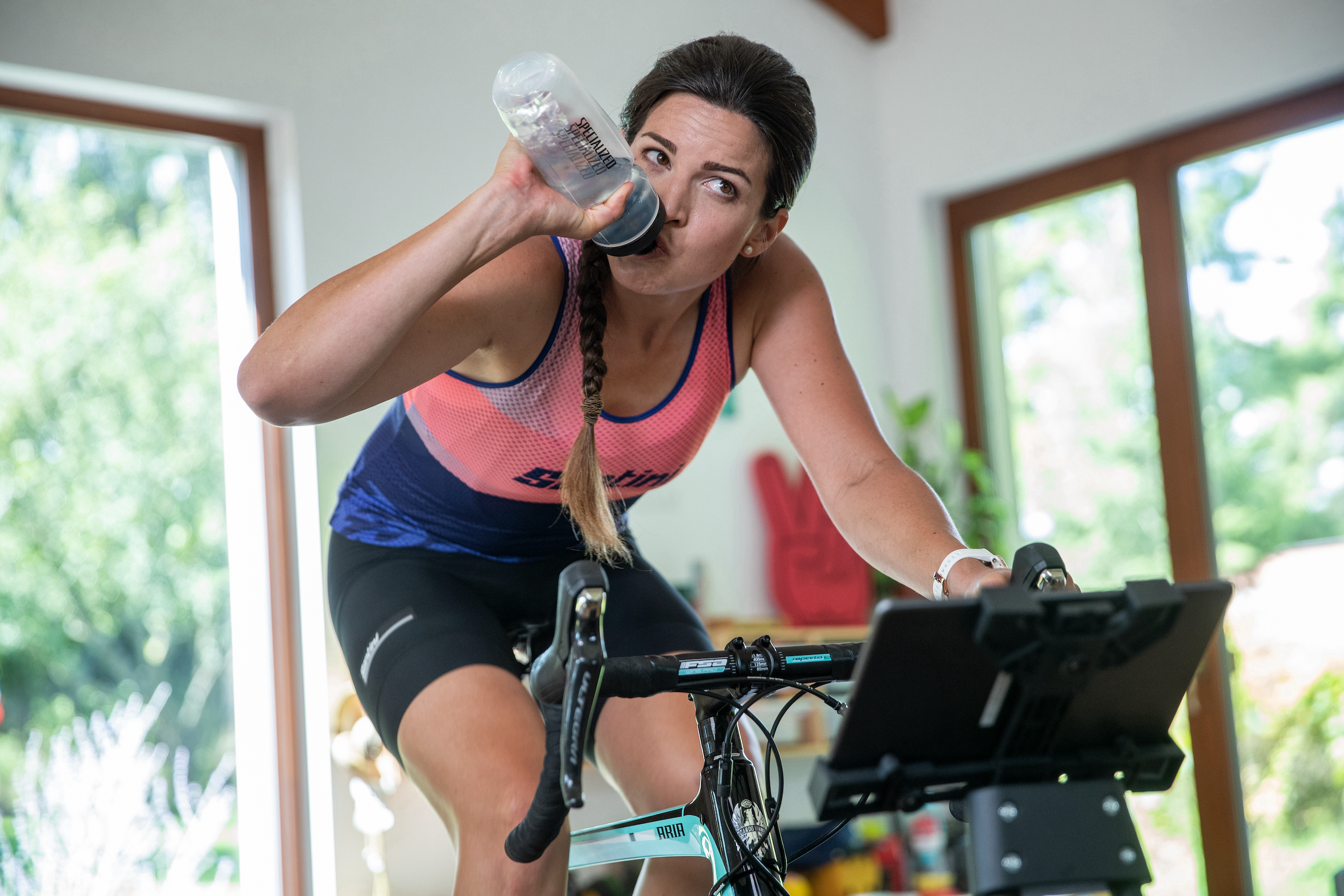 Tereza Hurikova
Tereza is a mother of two and an ex-pro cyclist, winning many titles in her native Czech Republic.
---
Sport is my life but so are my kids, so I need to be able to combine the two. For many women like me, indoor cycling is a great solution that gives me some of the freedom I need to stay healthy and happy.
---
Women's cycling websites we love
We've put together a short list of our favourite female cycling sites for some further inspiration and info.
The Pioneers Who Paved the Way for Women in Cycling Today
We want to hear from YOU
This is an important initiative for ROUVY and a topic that is close to our hearts. We would love for you to let us know your thoughts, what you like (or don't like) and we would be super-happy if it inspires you to get more involved in the wonderful world of indoor cycling. Let's roll!