Explore and ride through some unique and exciting parts of Vietnam, a Southeast Asian country. Vietnam is known for its white sandy beaches, pristine rivers, limestone mountain outcrops, lush green-terraced rice paddies, biodiverse forests, beautiful Buddhist pagodas, and bustling cities. Discover the natural beauty and unique characteristics of this exotic and ethnic country with a rich and ancient culture on three virtual ROUVY routes.
Moc Chau - a journey through time and tradition
Explore the exotic district of Moc Chau in Northwest Vietnam and part of the mountainous Son La province, situated 200km west of Hanoi, the capital. Experience riding through its lush green undulating valleys and fields of flowering plum, peach and cherry trees. Meander through the remote countryside with vast emerald green tea plantations, specifically the Oolong Tea Plantation, which spreads as far as the eye can see.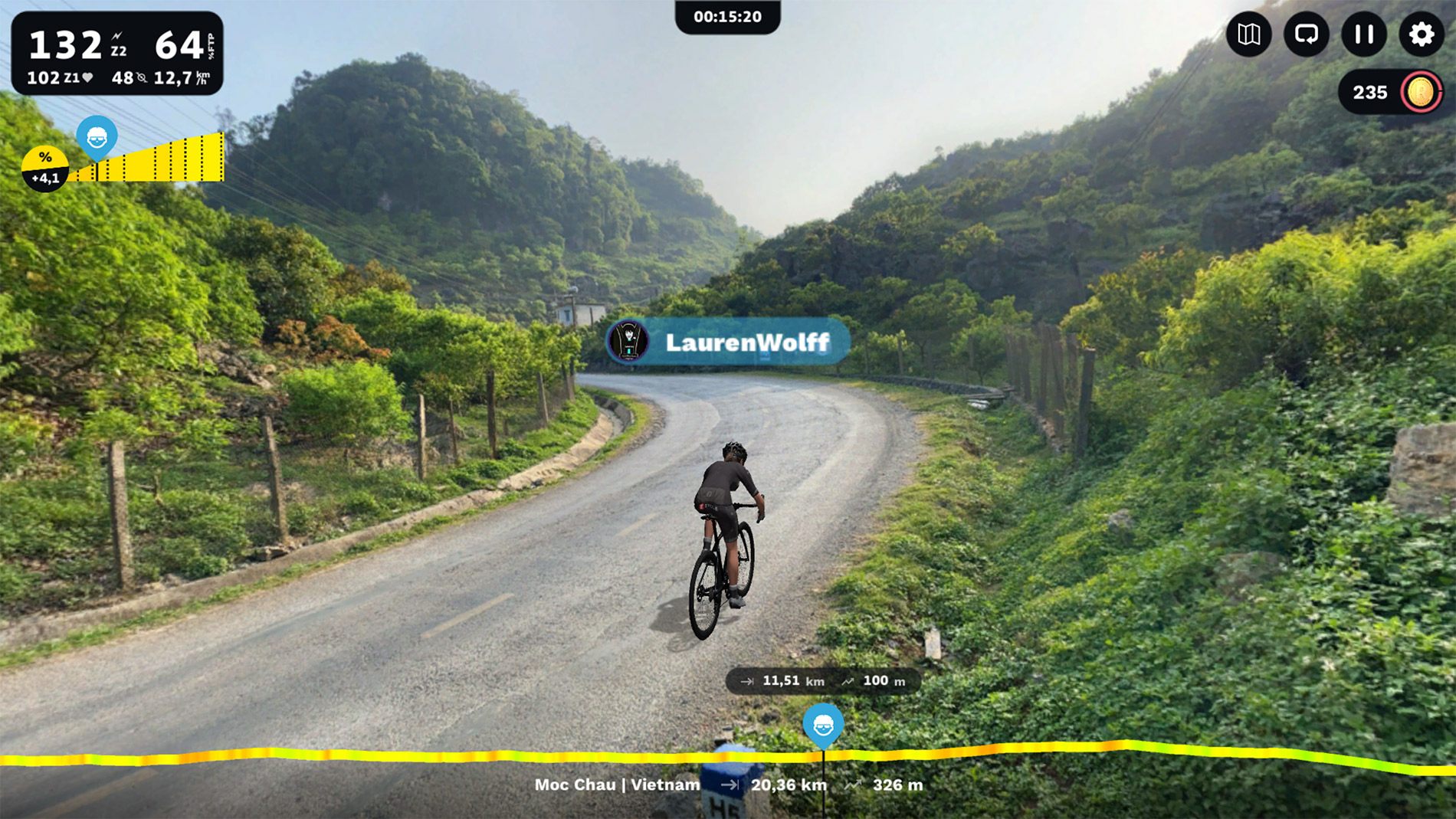 Moc Chau Vietnam on ROUVY
Cycle through rural farmlands with their ethnic villages nestling in misty valleys, home to its traditional and colorful hill ethnic tribes. The natural subtropical landscape of the Dai Yem waterfalls, verdant pine forests and the magnificent Orchid Garden flowers are unique to this part of the world. Enjoy this undulating 20km route with 326m of ascent.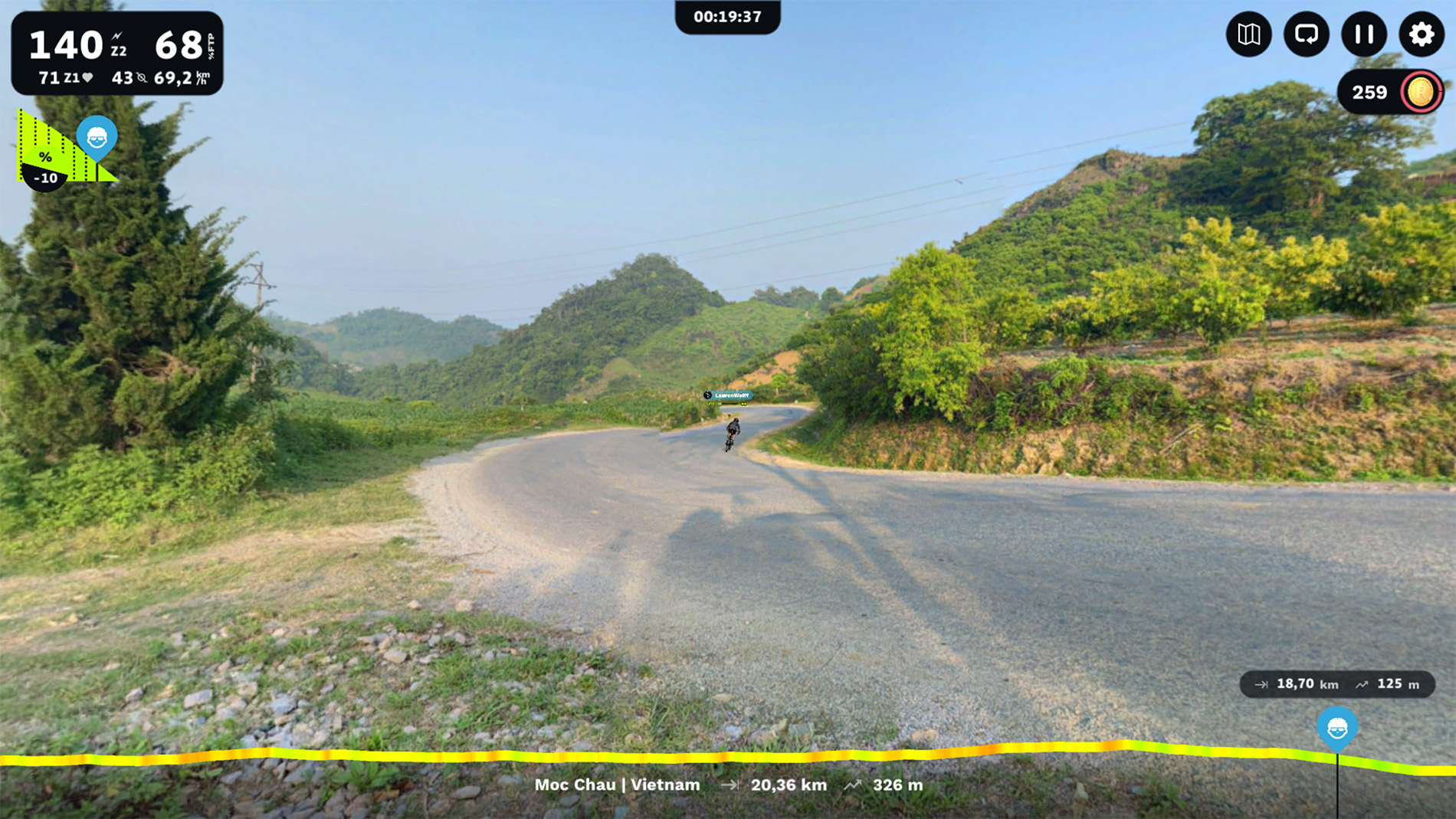 Moc Chau Vietnam on ROUVY
Estimated time to complete:
3w/kg 38 minutes
2w/kg 48 minutes
Ninh Binh - a UNESCO World Heritage paradise
On this flat and scenic route of cultural heritage and natural wonders, alongside twisting rivers and lush and exotic countryside, you'll ride through rural Ninh Bin province, about 100km south of Hanoi. The course is varied and forever changing, taking you through beautiful, lush green rice fields next to winding rivers. Along the route are unique attractions such as Trang An, an eco-tourism paradise: you'll catch glimpses of otherworldly limestone outcrops emerging out of the river. The Trang, an eco-tourism site, is considered the "Ha Long Bay land" and a UNESCO World Heritage site.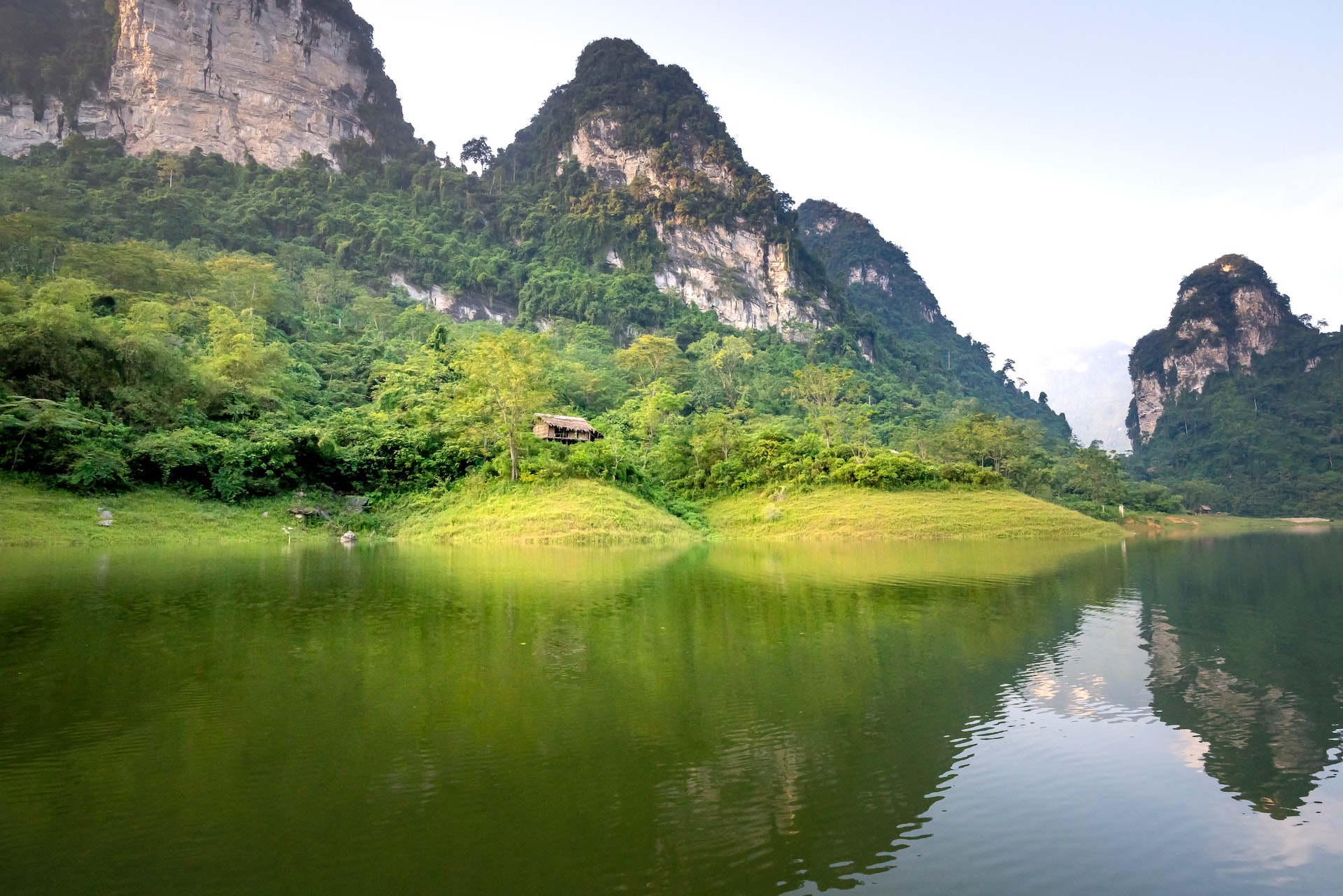 Ninh Binh Vietnam on ROUVY
The region offers magnificent mountain scenery, taking you into a magical world of forest vegetation full of diversity in fauna and flora, valleys, breathtaking waterfalls and mysterious caves. The area is one of Southeast Asia's most important centers of Buddhism, including the ancient Bai Dinh pagoda and some unique architecture resembling the lotus flower.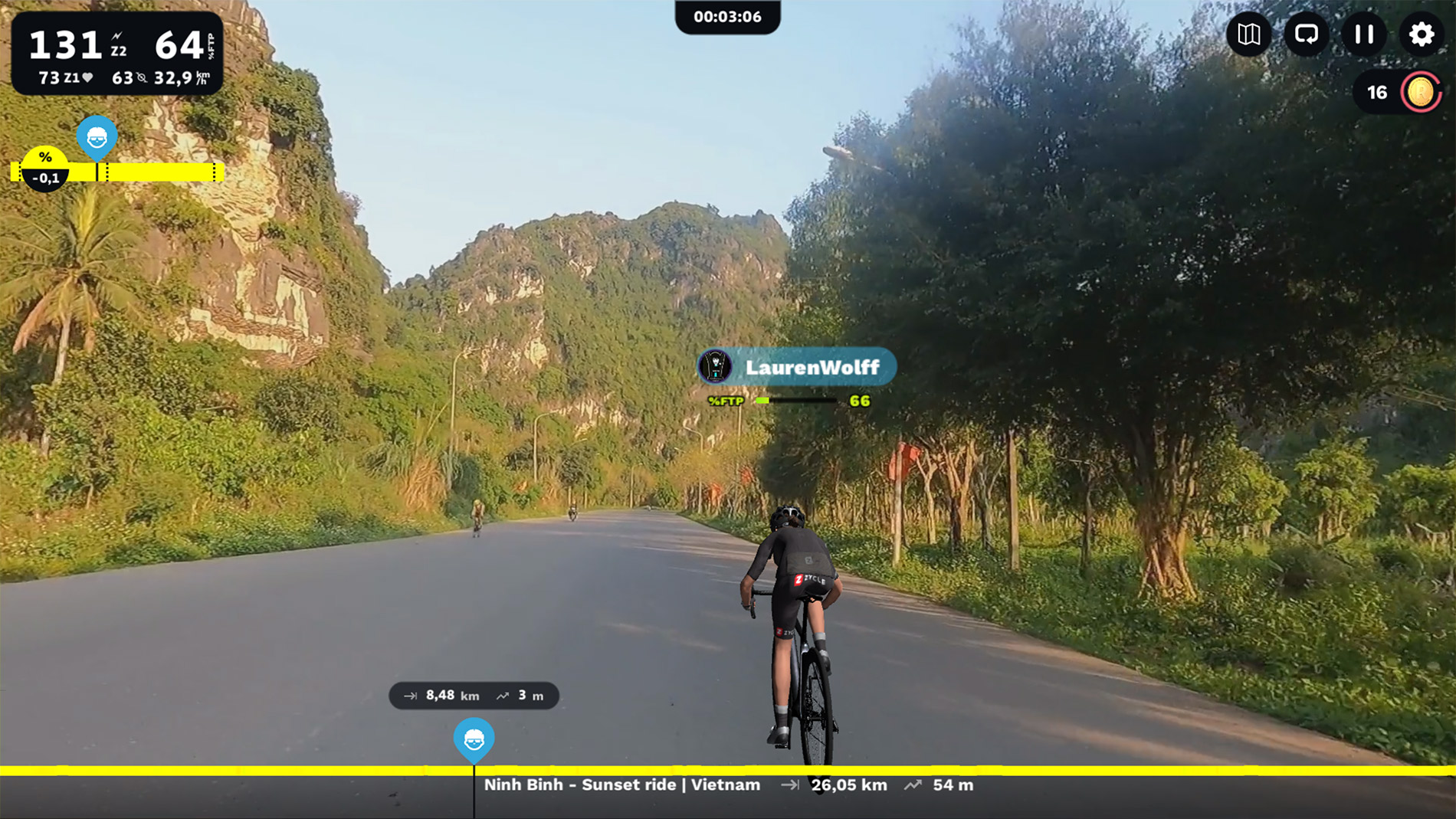 Ninh Binh Vietnam on ROUVY
Along the route, you'll also pass Hoa Lu, the ancient capital of Vietnam, dating back to the 10th and 11th centuries. Tam Coc, meaning 'three grottoes,' is another picturesque and peaceful spot you'll discover on your cycle journey. It is known as the 'Ha Long of the rice fields,' where visitors travel by row boat along the river past green fields at the foot of the mountains that lead into magnificent stalactite and stalagmite caves.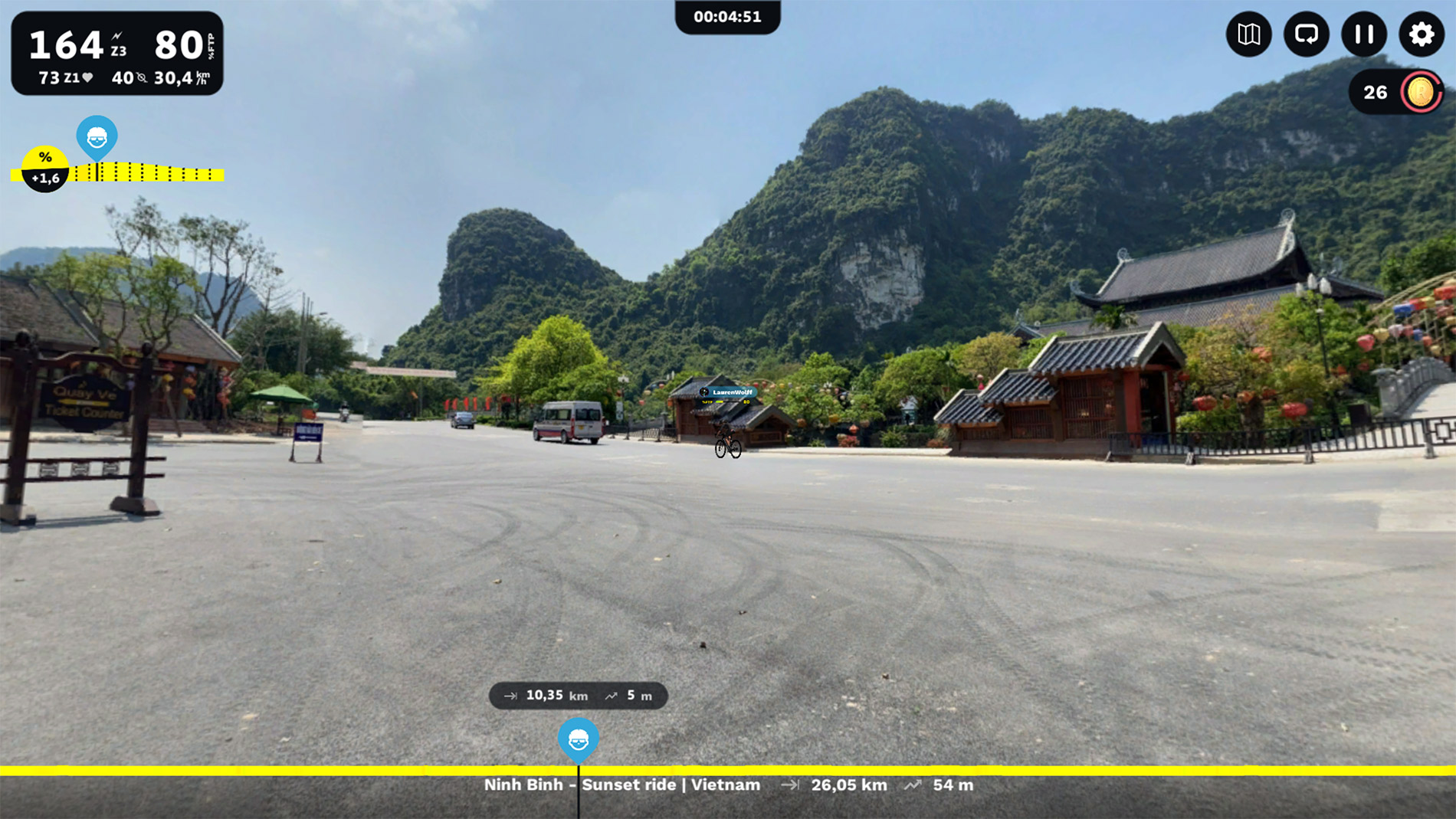 Ninh Binh Vietnam on ROUVY
Estimated time to complete:
3w/kg 37minutes
2w/kg 48 minutes
A historic and picturesque journey from Tuy Hoa to Vung Ro Bay
Your journey starts in the capital city Tuy Hoa in Phu Yen Province, an agricultural center and fishing port in southeastern Vietnam on the South China Sea. The route is mostly fast and flat in the first half. Then the scenery changes, becoming more rugged as you leave the shoreline and dunes heading towards the climbs that weave along a beautiful coastline with the sea on your left and mountains on your right, ending with spectacular views over Vung Ro Bay, the easternmost point of Vietnam.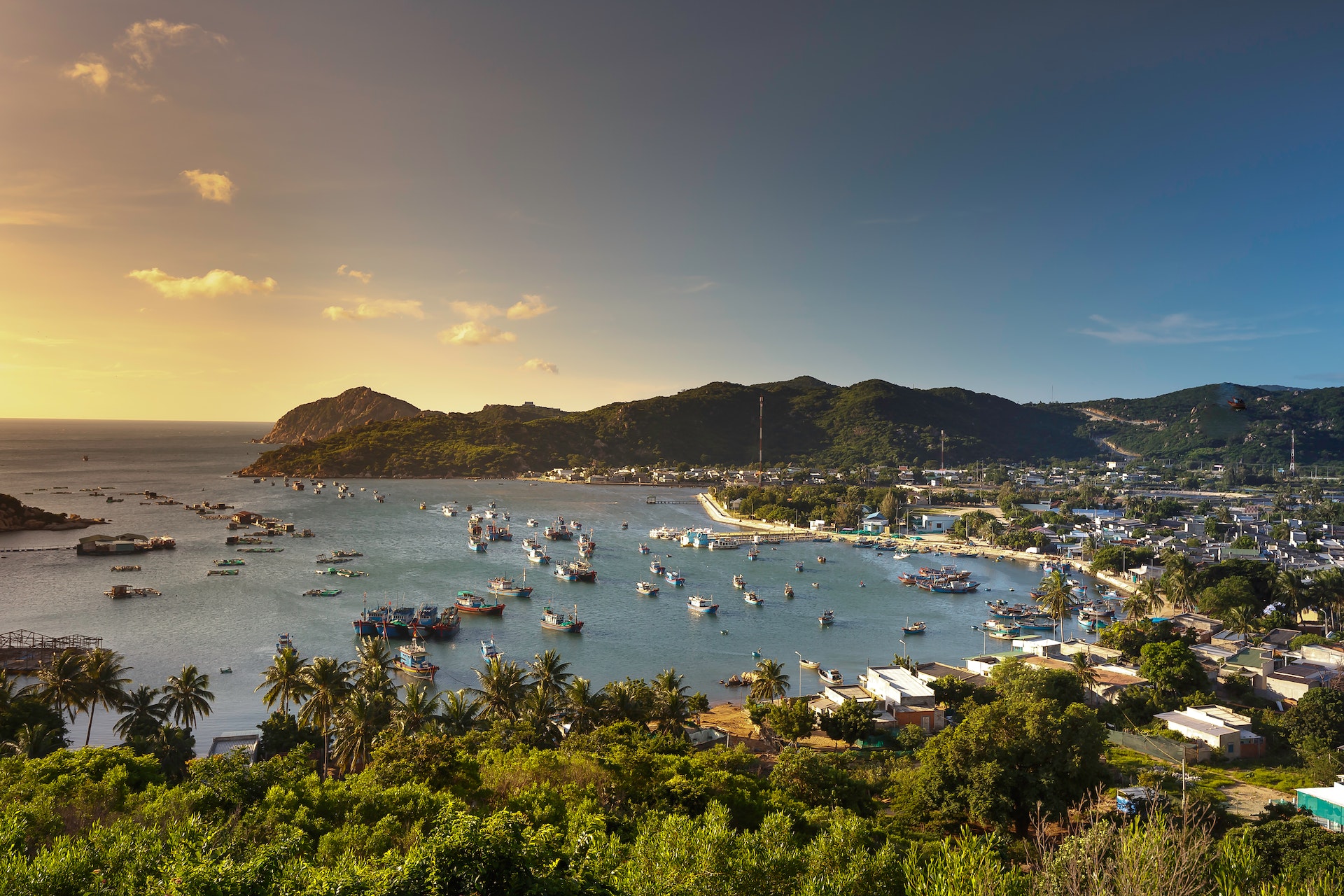 Vung Ro Bay Vietnam on ROUVY
Vung Ro Bay is a home and picturesque setting for hundreds of floating houses. The Deo Ca Mountains provide a beautiful picture frame around the bay; The hills lie north, east, and west of Vietnam's deepest harbor here, appearing stitched to the coastline with pristine white sandy beaches and coral reefs. To the south of the bay, you'll see the lighthouse positioned on a tiny island called Hon Nua, with a height of 100m ready to warn incoming ships to the lagoon. The bay also played a historical role back in the days of the Vietnam War associated with the Ho Chi Minh sea path.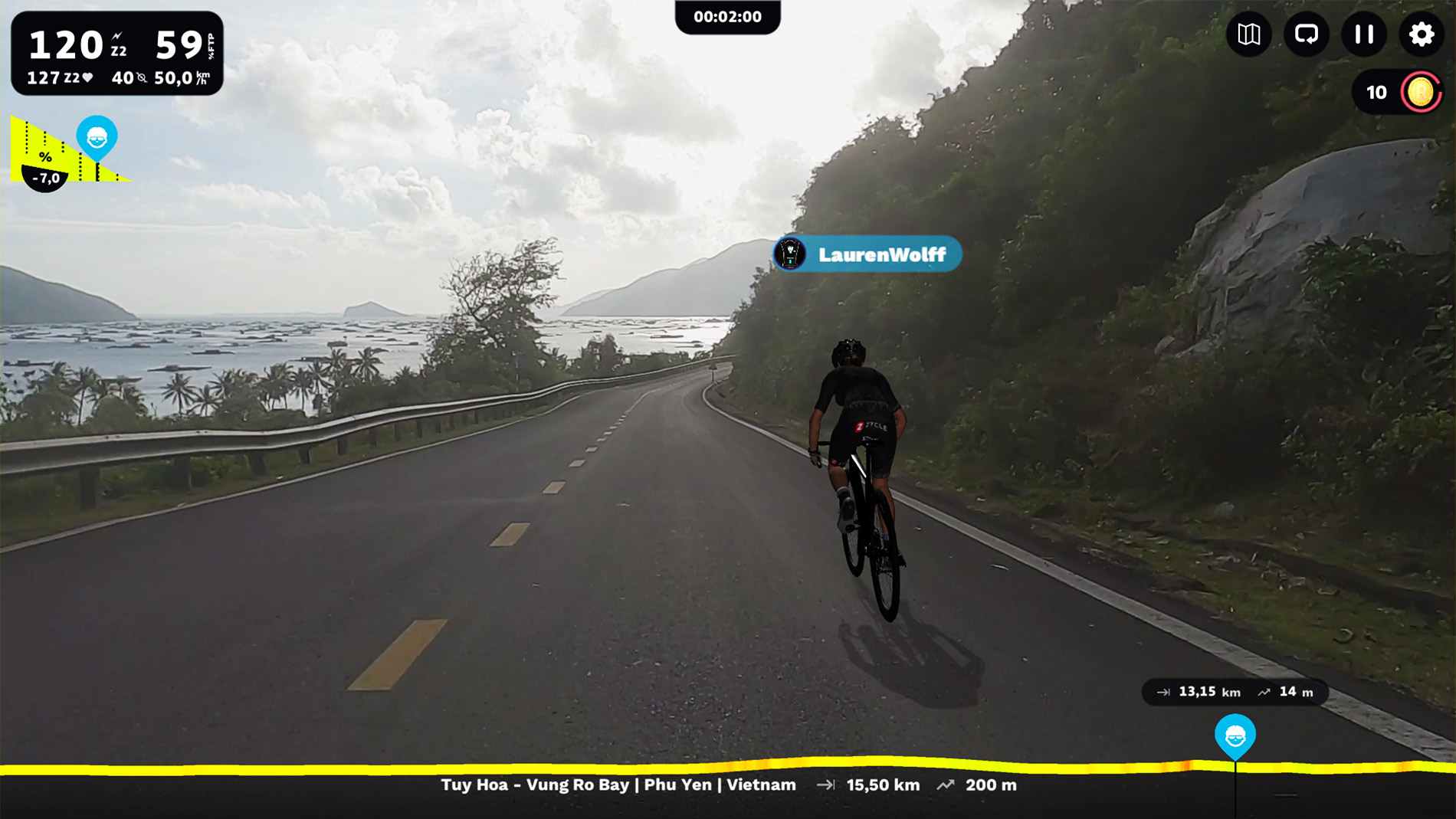 Vung Ro Bay Vietnam on ROUVY
Estimated time to complete:
3w/kg 27 minutes
2w/kg 34 minutes
If you are interested in the other routes in Asia, don't forget to visit our section on Asia pacific routes.