Maximise the time available for a quality ride during your lunch break or when time is limited. Below are a variety of beautiful and iconic routes to get your riding under the belt in under an hour and simultaneously exploring unique places. We will be visiting the USA, UK, Switzerland and South Africa.
South Dakota's wild west wilderness adventure ride
Type of profile: Rolling hills
Enjoy a memorable ride under sunny skies through the lush green and spectacularly scenic and famous Custer State Park in the Black Hills of South Dakota in the USA, named after Lt. Colonel George Armstrong Custer. On this 19 km route, you will discover a massive nature reserve featuring picturesque views, trails and a good opportunity to spot wildlife in the form of a great herd of bison a bit further into the ride. The herd is the largest in the world, and you can see it on this short and special route from your bike virtually on ROUVY. Bison are not the only animals here. Other residents are elk, deer, mountain lions, prairie dogs, eagles, coyotes, wild goats and sheep. In 1962, Custer Park was once the spectacular setting for the iconic Western cowboy action movie, 'How the west was won'.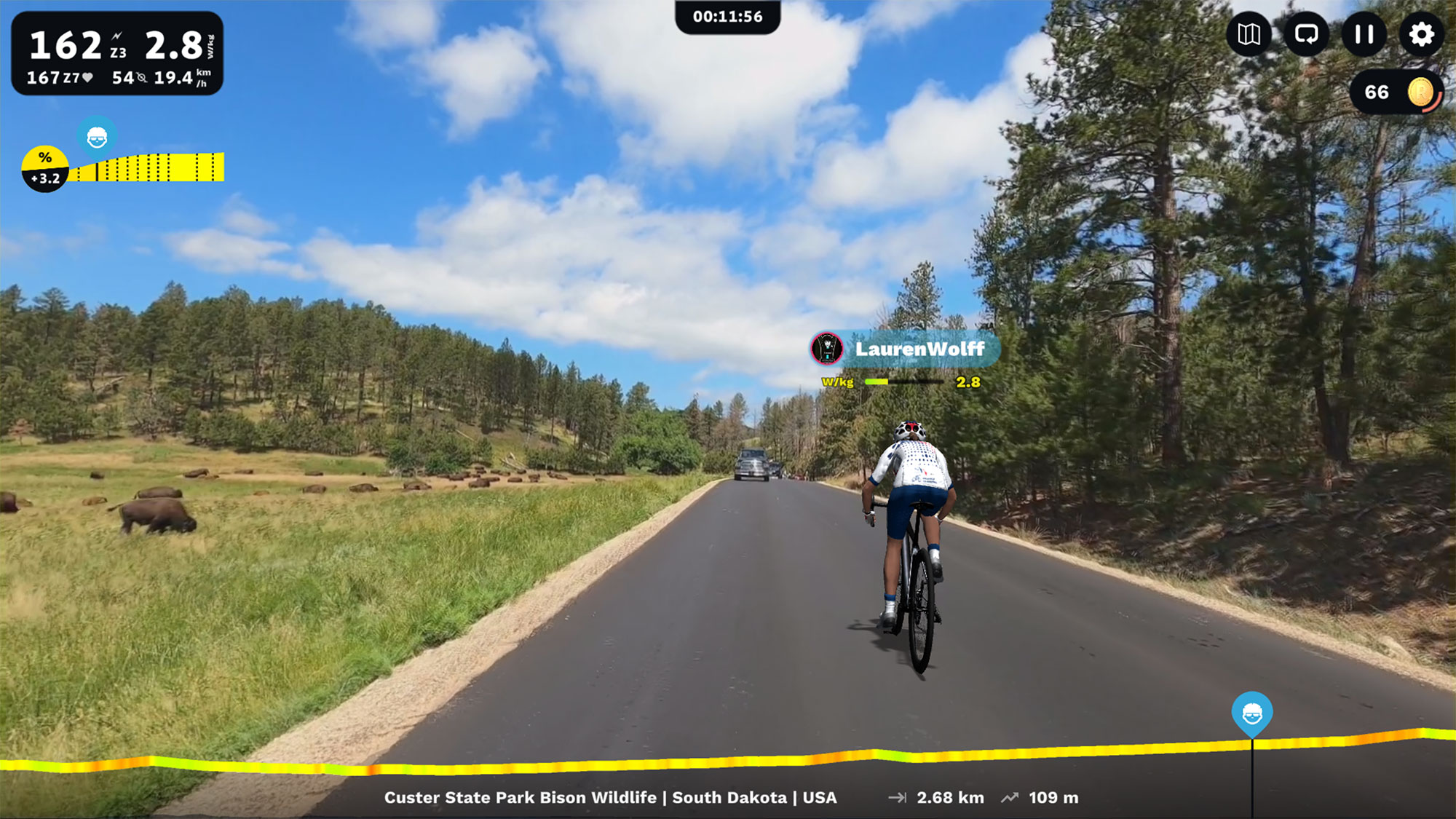 The route is rolling, and the climbs are very short. You start heading southwards and up a short climb of 1km, followed by a flat section following the road westwards until 6km. After that, till the end of the route, it's a gradual climb with two very short bumps, one as you snake your way up some twisting climb parts and then a short hill at the end. But you won't notice these as your attention is held captive, and you focus on the varied views and changing landscape. At 2W/kg this route will take approximately one hour to ride it. Explore this special route in South Dakota on ROUVY that is full of wildlife.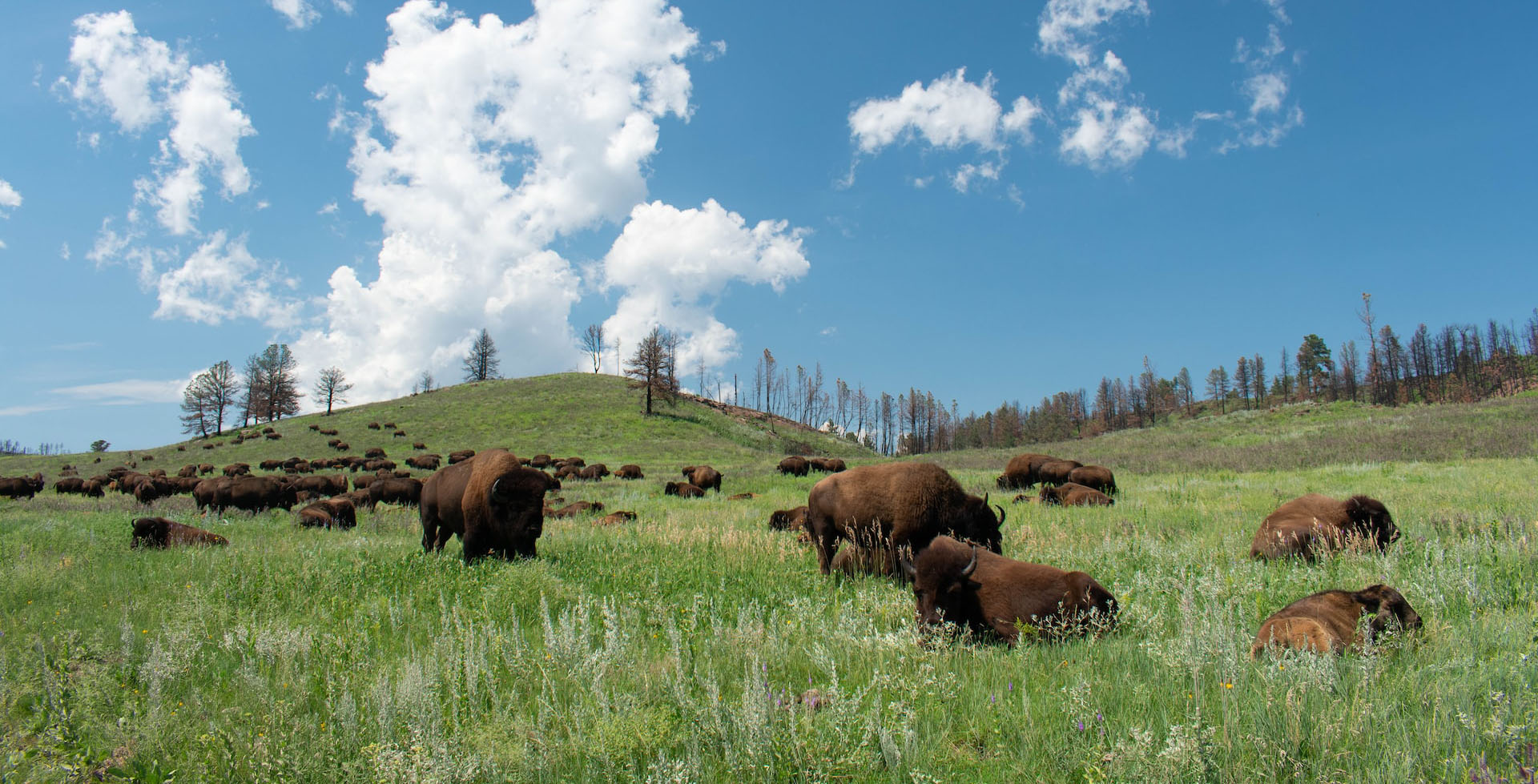 London, the UK's iconic and historic capital
Type of profile: Flat
We will virtually explore one of Europe's most exciting and unique capitals on ROUVY - London, the capital of the United Kingdom. Along a short and fast distance of 11km, we'll be riding west, weaving our way on a whistle-stop tour and from Tower Bridge Road along and over the Thames River, which will take you through this historical and mysterious city ending in Soho. This exciting route will take you through some of the most historical landmarks.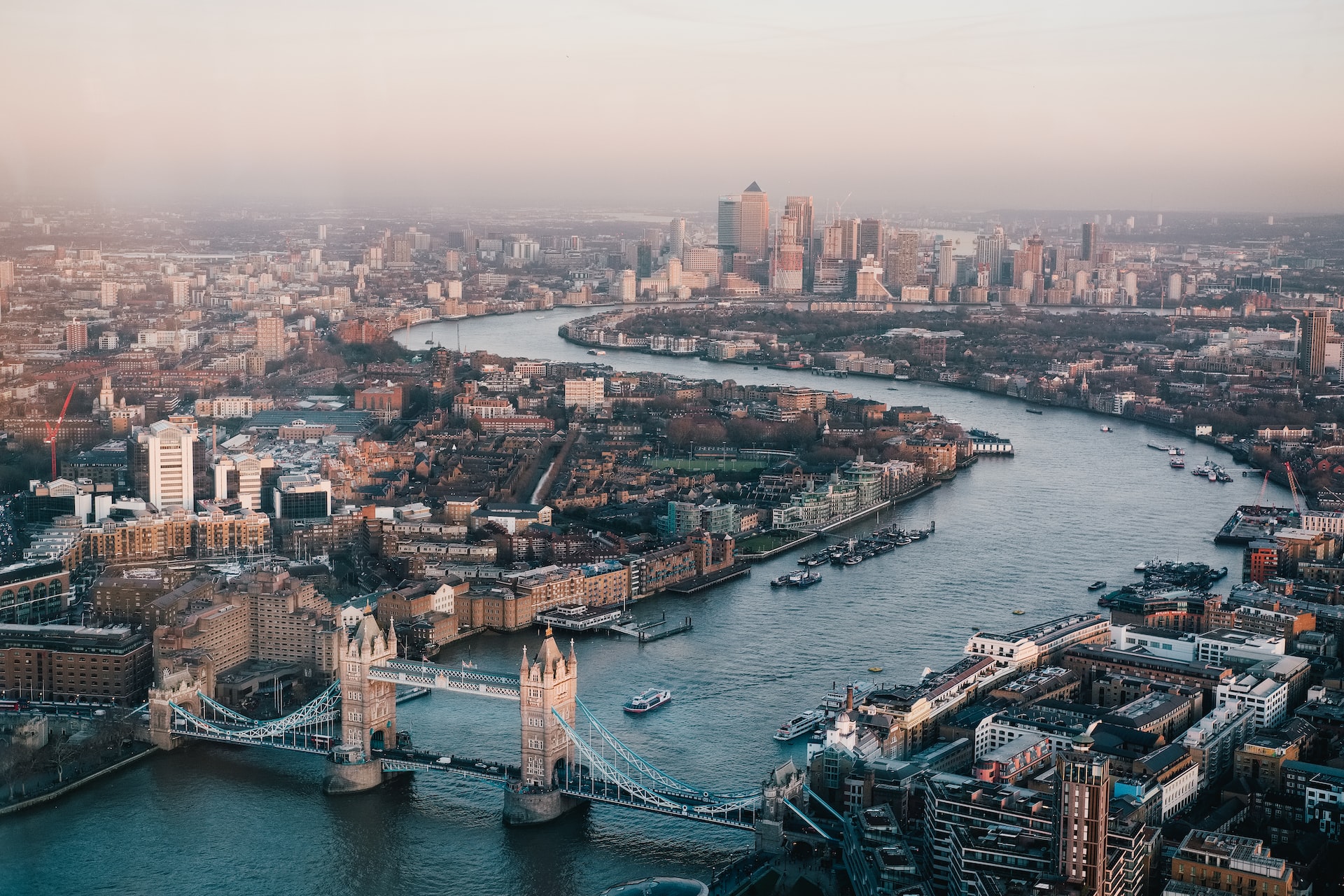 Historians seem to agree that London originated from the Roman town and settlement of Londinium, established in 47 AD, meaning 'from the Great River,' which grew to become the majestic city it is today. The ROUVY virtual route that we ride is short and flat and takes you on an up-close and memorable sightseeing journey meandering through some of the main focal points and highlights. Reading this review in advance may give some interesting and fun facts to keep in mind, and a better insight into this area of the city's background before you set off. Read more about this iconic and exciting world capital on the blog. Ride this iconic route in London on Rouvy if you are looking for a fast and flat route.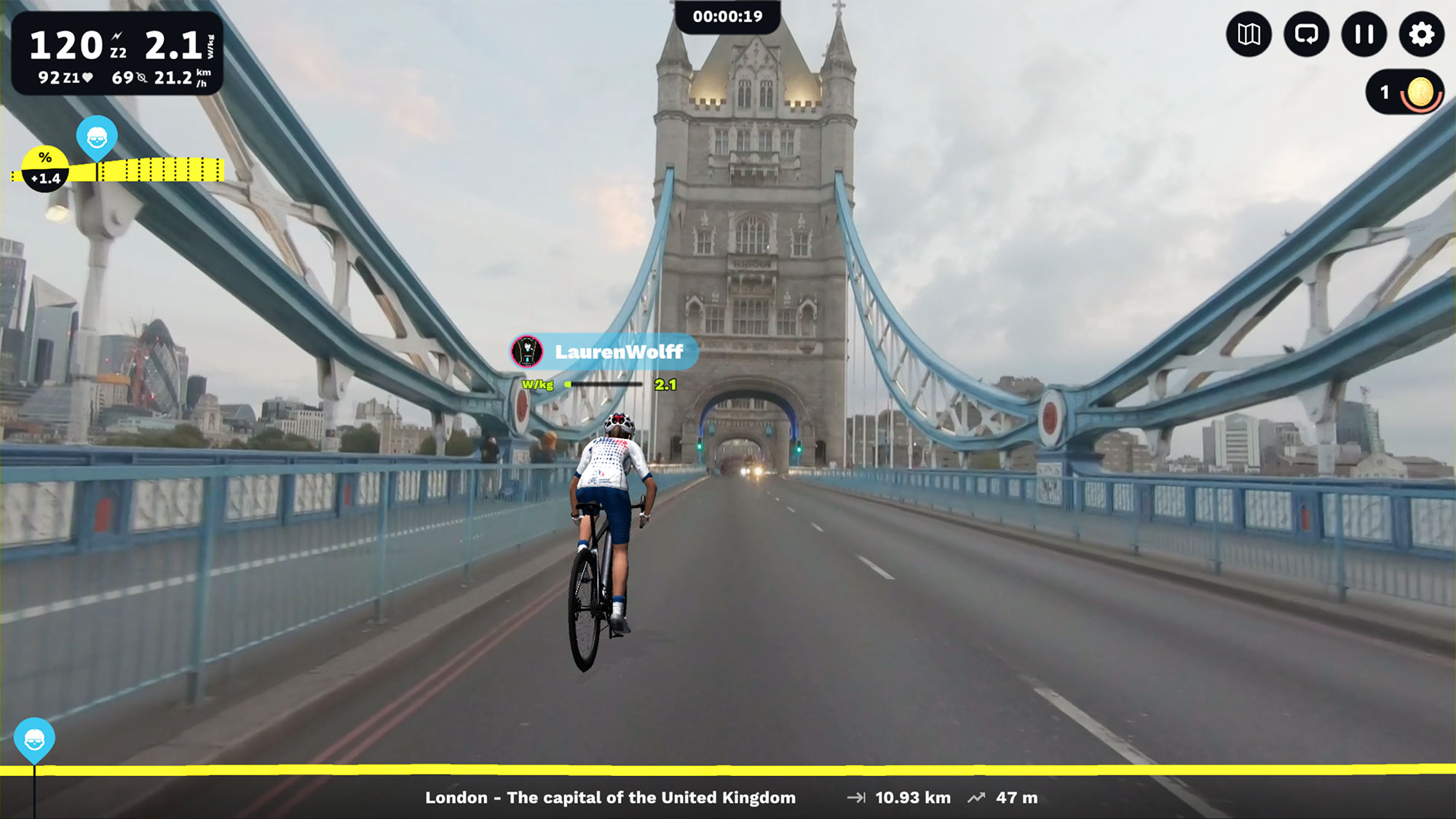 Ride along a Swiss valley and ancient glacier
Type of profile: Flat
In the canton of Valais, Switzerland, near the Italian border, is a magical route that checks all the boxes for a short ride. Magnificent varied scenery, with great weather, and it's slightly downhill. The region nestles in a lush green valley with snow-capped peaks in the distance. If you are looking for a fast and flat route, this is perfect.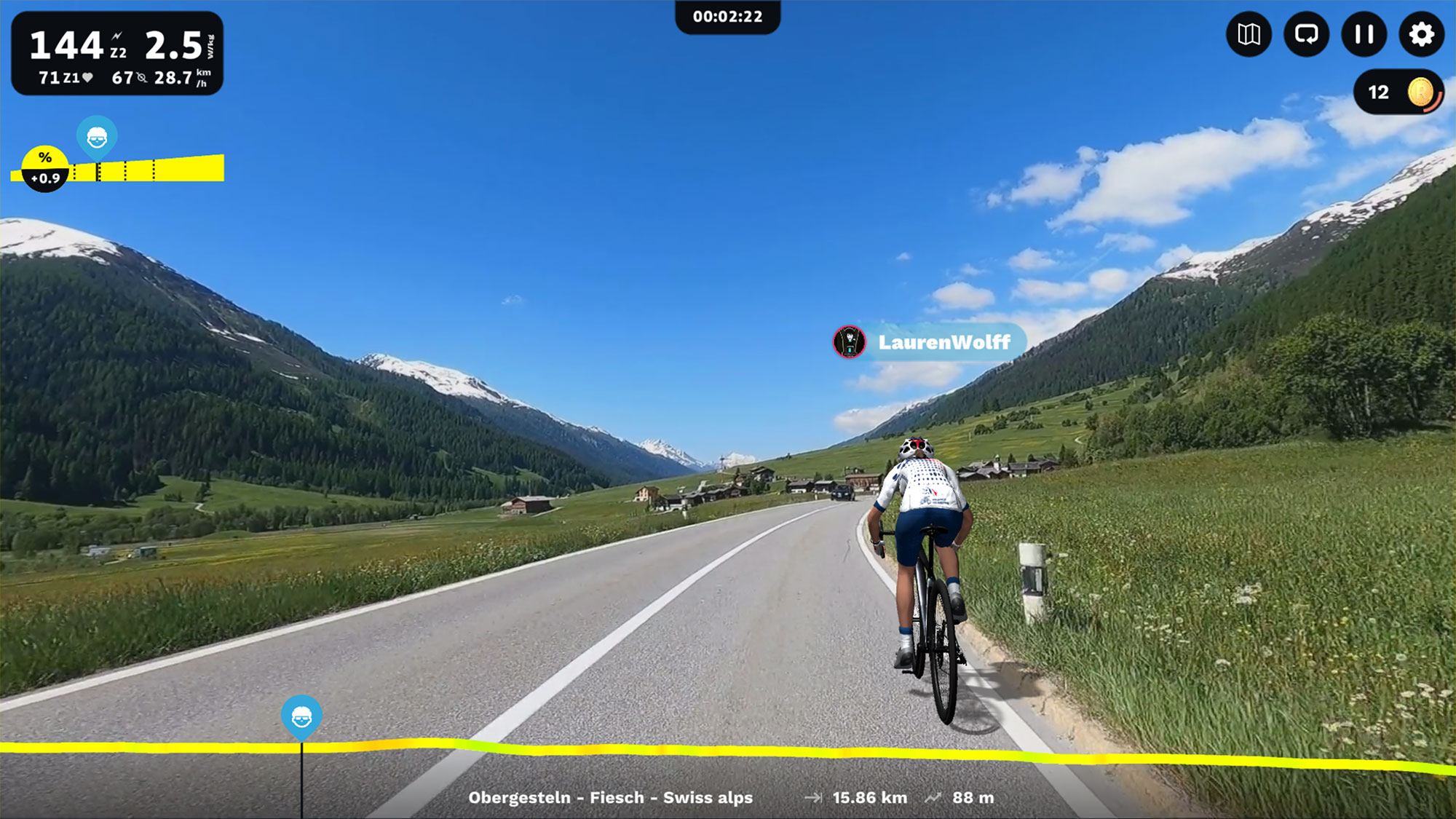 The Fiesch Glacier, along with the Aletsch Glacier, make up the longest glacier in the Alps, and due to its unique beauty, it was the first area in the Alps to go on the UNESCO World Heritage List. It is a summer playground for cycling, mountain biking, hang-gliding, trail-running, hiking and glacier crossing with breathtaking views of the surrounding Alps. The place becomes a vibrant arena for skiing day and night in winter. Ride through this beautiful valley in Switzerland! The Obergesteln to Fiesch Swiss Alps route is fast and flat and at 2W/kg will take approximately 35 minutes to ride it.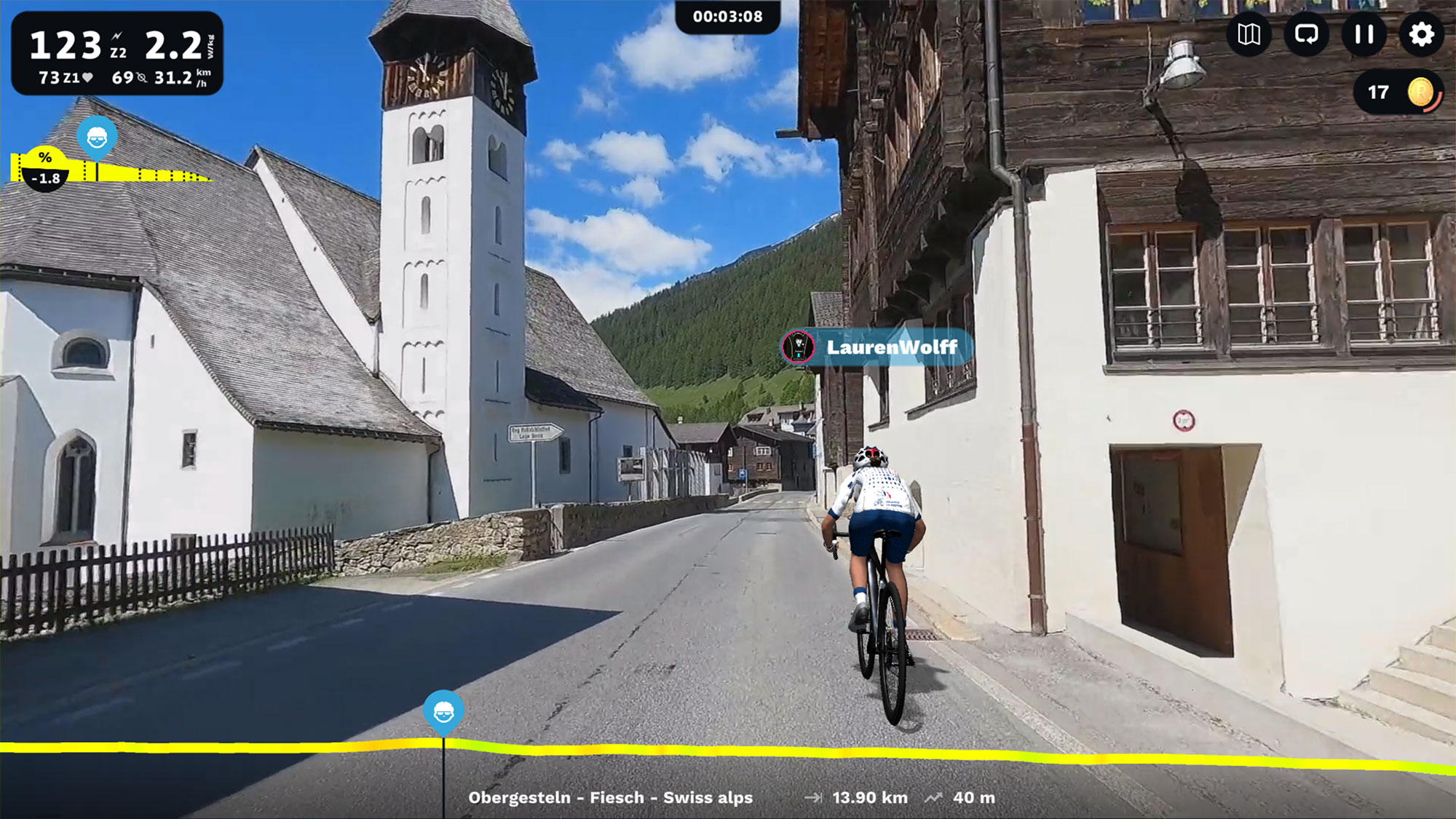 Signal Hill in Cape Town, where the noon gun booms from the lion's rump
Type of profile: Climb with rolling hills
A gem of a route! This short climb takes you up a famous and prominent hill in Cape Town in South Africa, connecting Kloof Nek to Lion's Head called Signal Hill or Lion's Rump. This significant peak is unique and stands out near Lions Head and Table Mountain, two other well-known and famous city natural landmarks. The views of downtown Cape Town and the beautiful Atlantic ocean, with its magnificent scenery and indigenous and endemic natural surroundings, are spectacular along the way up and down. It is a short and sweet series of climbs that can fit into an hour, especially if you'd like to do some hill intervals.
Some interesting background info about this route
Every noon, at the top of Signal Hill, a navy cannon, one of the oldest in the world and still used for this purpose today, fires a detonation, indicating the time of day, dating back to the 19th century and now Cape Town's oldest living tradition dating back 200 years. This historic hill was used as a lookout point when in the 1800s, signal flags communicated weather warnings to ships while they were anchored in the bay and let the citizens and traders of Cape Town know that it was time to sell their goods to incoming trade ships.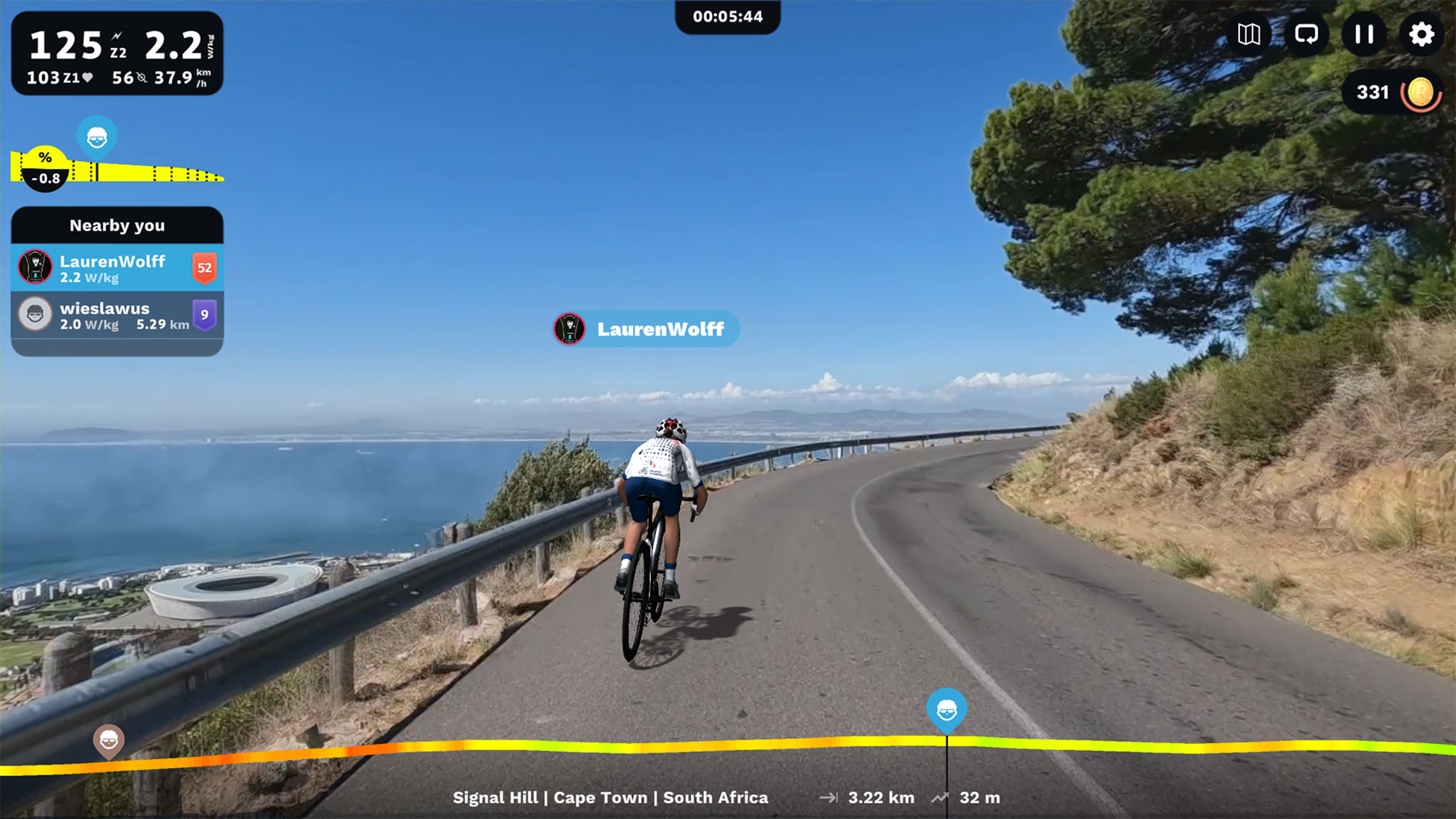 About the route
The out-and-back route consists of three short climbs, and the first begins immediately, so be sure to do a quick 10-minute warmup just before. The first climb is 3 km, followed by two very short climbs, a 1 km climb and a 500 m climb followed by a fast downhill, and an excellent way to cool down. At 2W/kg, the ride will take you about 36 minutes, and at 3W/kg, about 26 minutes.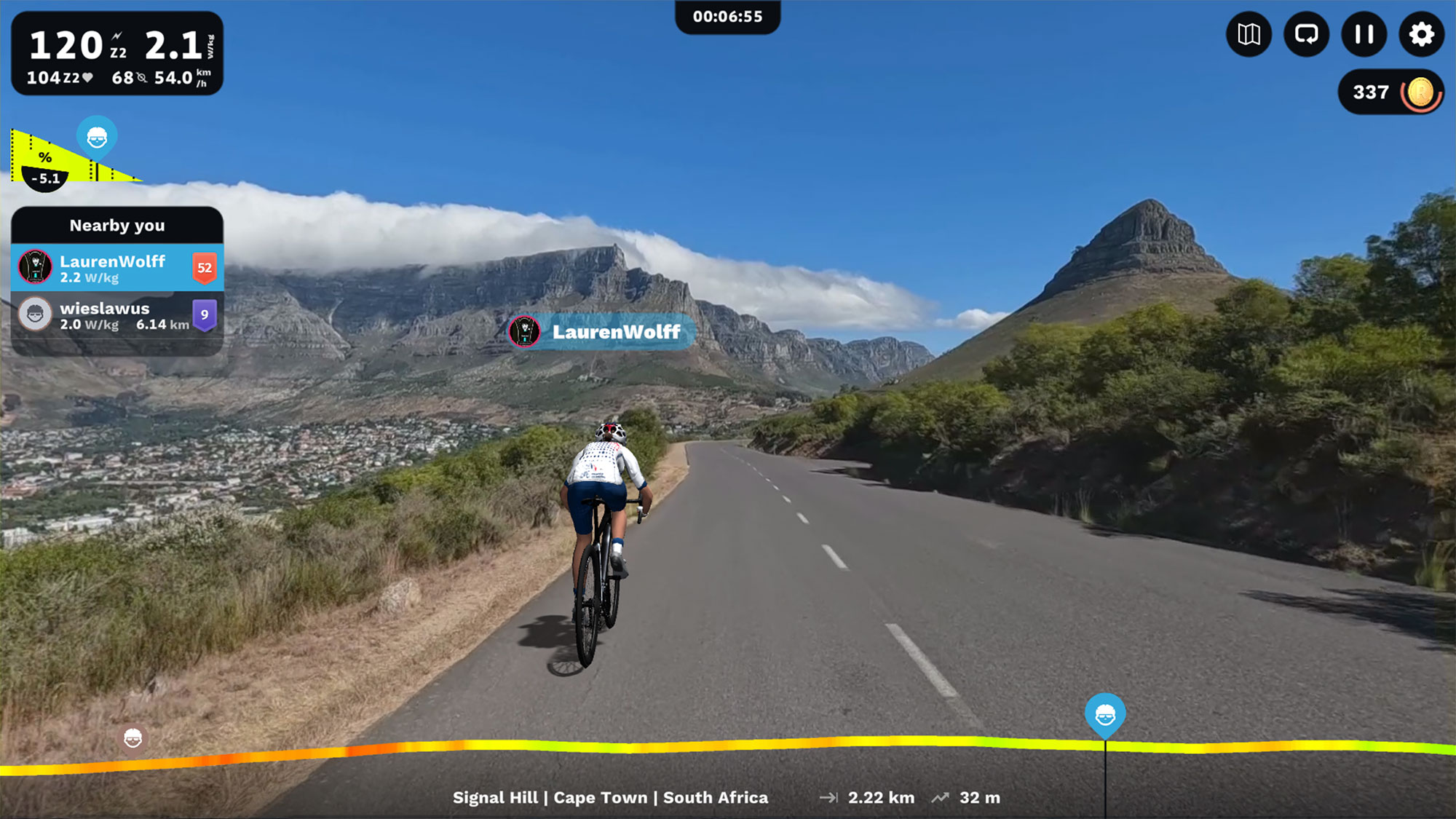 Are you looking for more lunchtime routes to fit into your work schedule or for a solution to time-restricted training? Look in the Lunchtime Break folder in the route categories on the ROUVY app.