It's hard to tell how century rides came into existence. Not many riders know. Even scientists don't know. I don't know either. But I think, I THINK, it has something to do with the number of digits. You see if you told someone you wanted to ride 1000 miles in one day, they would laugh at you. Four digits is overkill. What about 30 miles? Yawn! Two digits won't impress anyone. So three digits it is! And the lowest 3-digit number we have is 100. The perfect balance between hard and doable. That's what century rides are all about. One thing we need to clarify. Are we talking about the metric or imperial centuries? I don't think it matters that much. You'll have the same miserable and fun experience whether you're riding 100 kilometers (62 miles) or 160 kilometers (100 miles). The only difference is that the imperial century will hurt more and the misery will last longer. That's about it. Ready to take the plunge? Let's look at three main components of a successful, fun, and safe century ride: equipment, training, and nutrition.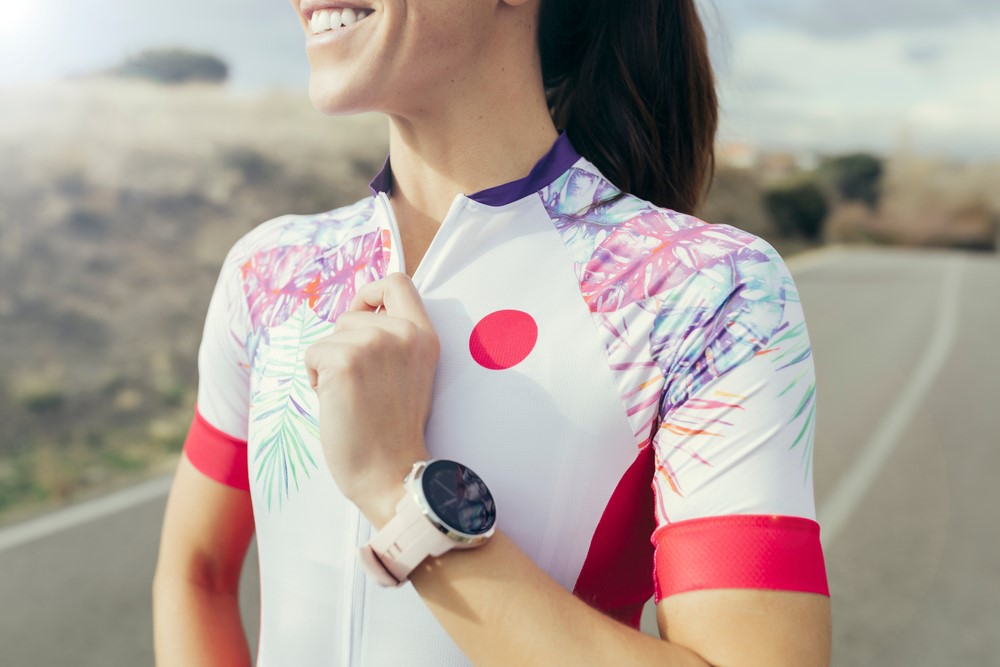 Equipment: Become one with your bike and gear
You're about to spend a whole day in a saddle. So you better get comfortable with your bike and start taking longer rides. You don't necessarily have to ride longer distances, but rather spend more time sitting in the saddle. During your rides, notice if you feel any pain, especially around your hips, knees, back, shoulders, and neck. If you do, you may have an ill-fitted bike.
Bike fitting
This could be the perfect time to visit a professional bike fitting store. They'll assess your riding form and adjust your bike based on your riding style and immediate goals. Don't get spooked, bike fitting isn't cheap. But having a bike that fits you like your favorite pair of slippers is priceless. You can find more details on bike fitting in one of our blogs here.
Clothing
Your favorite bibs chaff your thighs on long rides, but it's no big deal? Yeah, it's time to get rid of them. I mean, keep them if you don't mind turning your first century ride into an agony fest. But I suggest you start shopping for bibs that your thighs, buttocks, and privates will fall in love with. The same applies to jerseys, shoes, gloves, and socks. Get the most comfortable stuff and test it to the extreme. Keep items that are comfy, and get rid of everything that feels awkward.
Accessories
Now, the bike accessories. You'll be drinking a lot, so two cages and two bottles are a must. Extra plush bar tape may help with wrist and finger fatigue. For snacks, small tools, and a puncture repair kit, you can place a small cargo bag under your saddle or top tube. You should keep as many things in your cargo bag as possible because keeping everything in your jersey pockets might get annoying after a while. Lastly, before you even begin training for your first century, make yourself a huge favor and get the saddle that you absolutely love.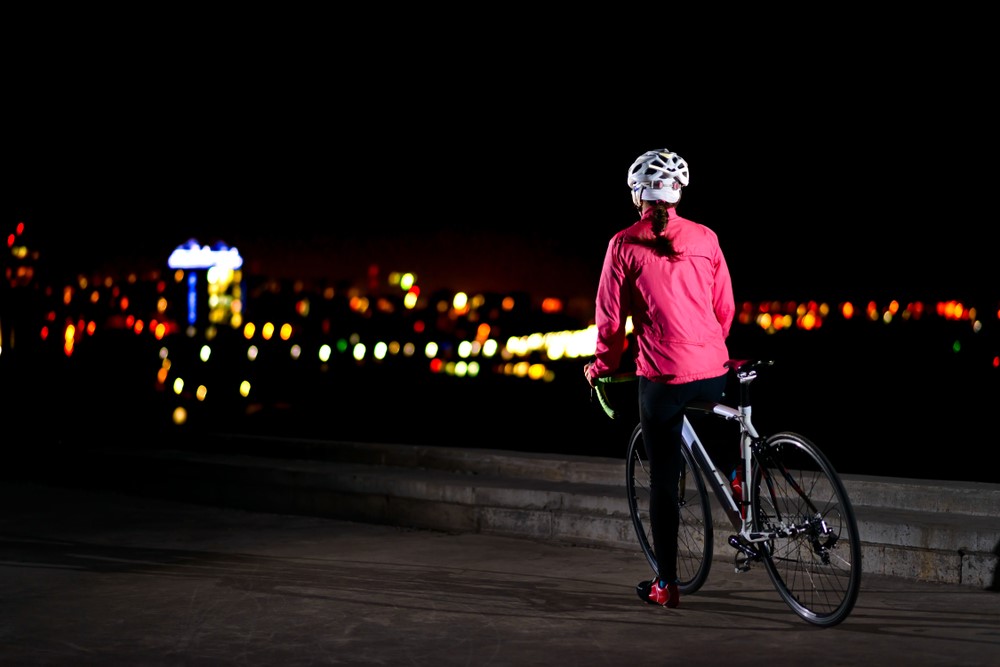 Training: Consistency over perfection
First, you need to decide when you will ride. If you've never done much long-distance riding, it probably wouldn't be the best idea to set the date for next Saturday. 6-10 weeks should be enough to prepare you for your first century ride if you're fairly athletic and ride occasionally. There is no one right plan. Ask ten riders how to prepare for the first century and you'll get ten different answers. But, as the saying goes, the best plan is one that you can follow. I want to give you a plan that does the job while being super easy to follow. Here it goes:
Ride 4-6 days a week
Shorter and faster rides on weekdays
Longer rides on weekends
Each week, longer rides should increase by no more than 10%
Every third week of training, reduce your weekly mileage by half to recover
As soon as your weekly mileage reaches 100 miles or more, you're ready for your century ride
Your last long ride should be two weeks before your century ride
We've included extra tips on choosing the right training plan here. Also, if you think you might have trouble finding routes that are the right length without doing mind-numbing laps around your block, definitely give ROUVY Workouts a try if you don't mind doing some of the training rides indoors.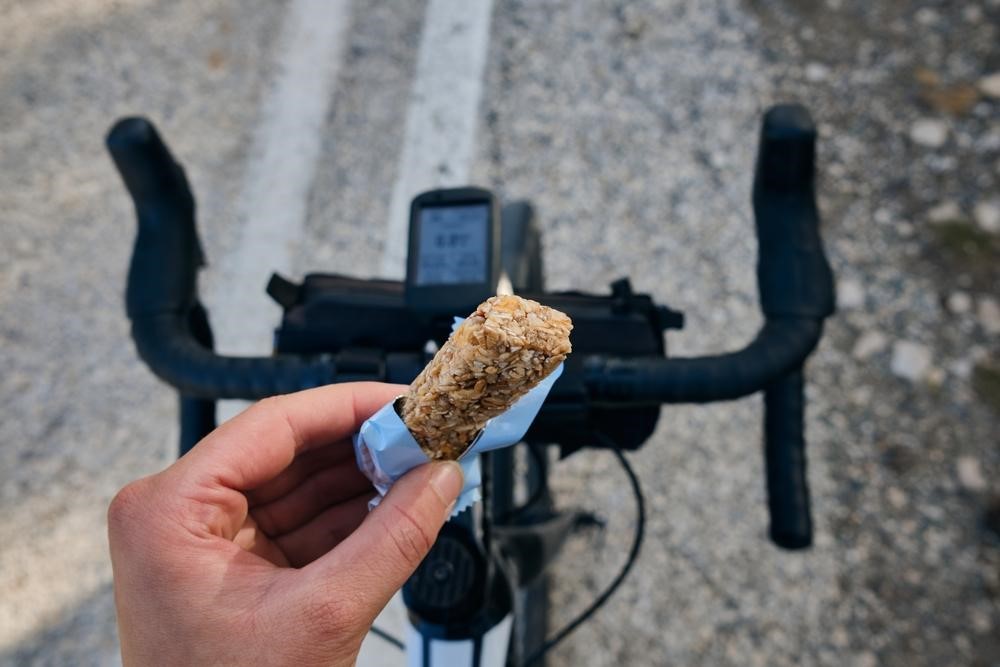 Nutrition: Eat and drink even if you don't feel like it
This is the story of my first metric century ride. I didn't pack any snacks and only had one bottle of clean water on me. I thought all I needed were my legs and my lungs. Boy was I wrong. The ride started getting rough around the 50km mark. I began to feel really hungry, but decided to power through. My vision suddenly became blurry and dim around the 60 km mark. A few moments later, my arms and legs turned into overcooked rice noodles. The last thing I remember was fishermen with all their heavy gear passing me by on their old rusty bikes, while I barely moved and struggled to ride in a straight line. That's when I knew I was in trouble. I frantically called my best friend and begged him to drop everything and come and get me. The moment I got home, I crawled to the fridge and threw anything I saw into my mouth. Cheese, salami, strawberries with greens on top, and funky-tasting milk - everything went in. Then I sat on the floor in complete silence while trying to come to my senses. It took several hours for the shakes to subside. The dumbest thing I ever did was not bring any snacks with me on that ride. Fortunately, you don't have to make the same mistake. If you want to complete the first century, nutrition is crucial. Because with enough mental stamina, you can still make your legs work even when they nag and talk back. But once your body runs out of fuel, you're done, fin, game over. Rather than go into specific details on nutrition schedules (you can read more about basic supplements and nutrition for cyclists here and here), I have boiled everything down to four rules that should get your covered and are easy to remember:
Carry two bottles: one with water, one with electrolytes.
Make sure to drink every 10 minutes, even if you are not thirsty
Even if you're not hungry, snack on something small and caloric every hour
You should only eat and drink foods you enjoy and that won't upset your stomach
Closing remarks
Make sure you have the right gear, get comfortable with your bike, get your legs, heart, and lungs used to long rides, and don't forget to eat and drink plenty. If you struggle with following training plans, then take it easy, and remember that a short ride is better than no ride. And also remember that even if you manage to get everything right, things will still get rough on your century ride. It's inevitable and that's exactly what makes this challenge so thrilling. Now, go check your calendar and pick a date.