This virtual cycling race event to be held on February 21st, Sunday, at the peak of the Japanese winter, is set in the sacred mountain, Mt. Ontake, in the prefectures of Nagano and Gifu, at an altitude of 3,067m, next to Mt. Fuji. These Kiso Ontake races will be attended by 8 famous Japanese riders as special guests, who will also be competing along with all the other cyclists from all over the world. 
Ontake road race → Nagano Prefectural Road 256 | 10:20 a.m. JST
Nagano Road is a high-speed course with a flat tone, and hill climbs that run up to an altitude of about 700m. The participating pro-rider lineup features Tomoaki Takasugi, Itsuki Koide, Hiroshi Sato and Yopi.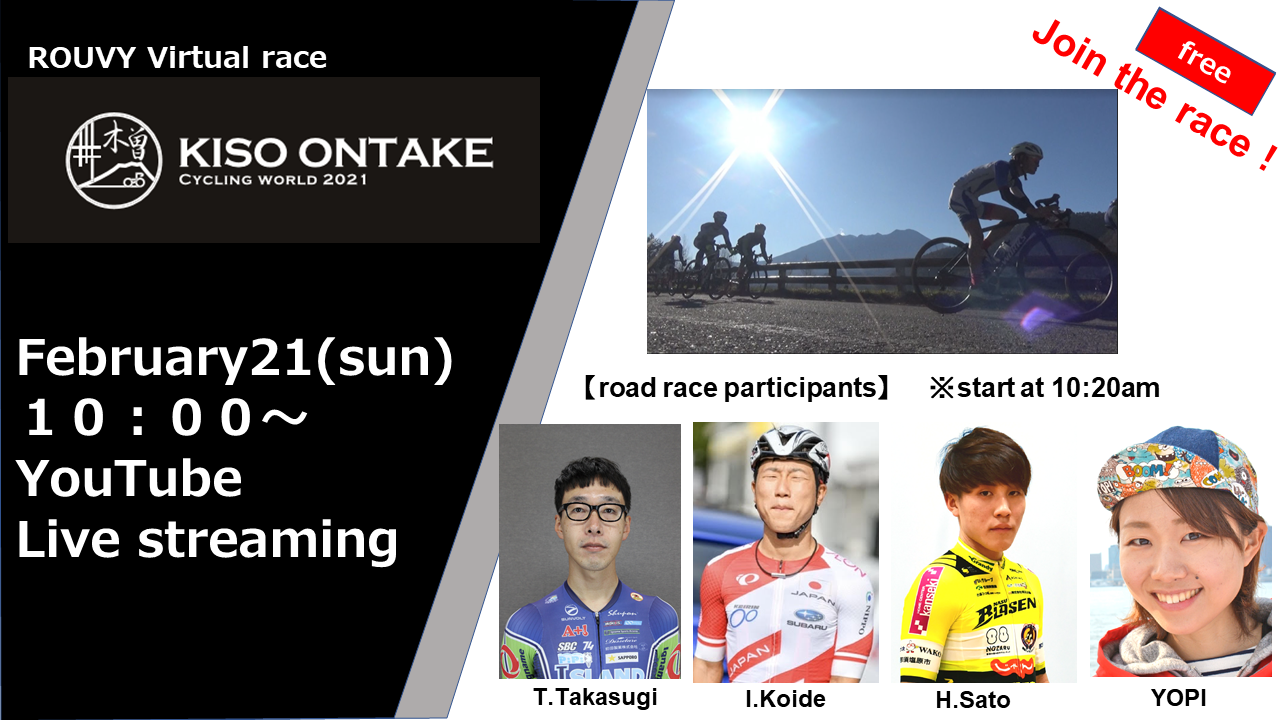 Ontake Hill Climb → Otaki Village Road 41 | 11:30 a.m. JST
Otaki Road represents a steady uphill course with moderate elevation. Makoto Morimoto, Yasumasa Oka, Takashi Sato and Shino will be waiting for cyclists from all over the world to join them, at the start.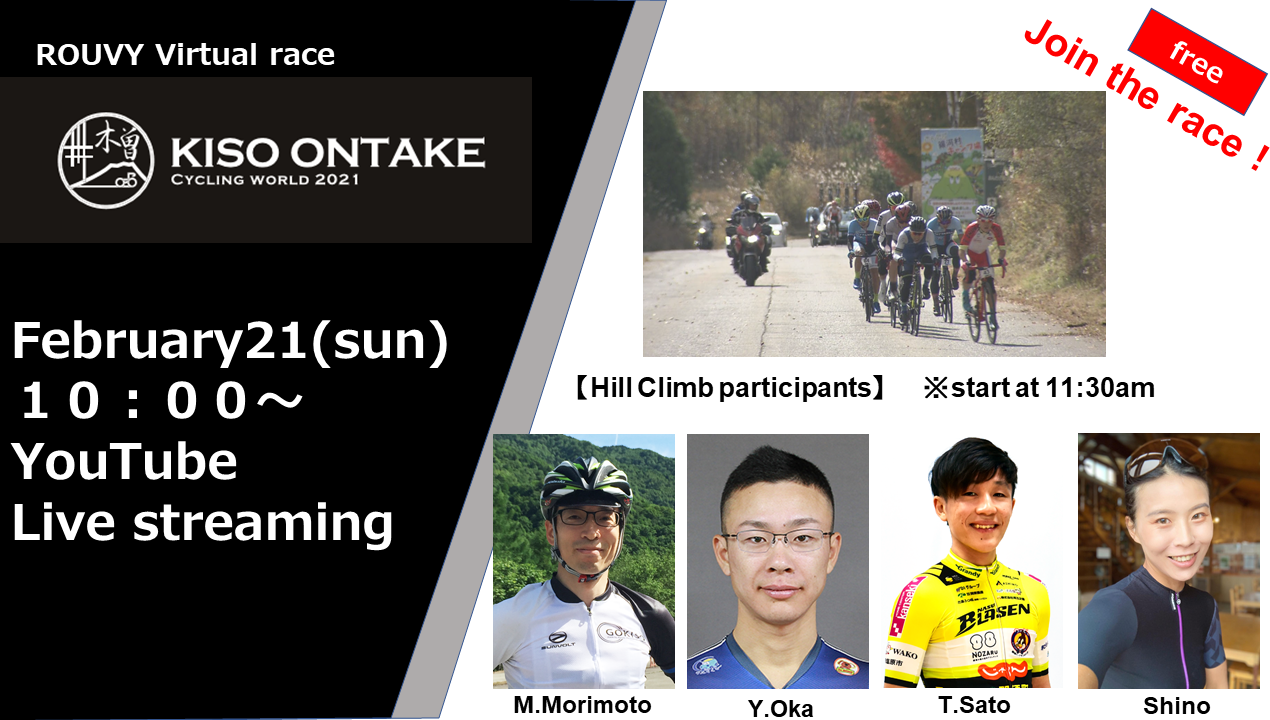 Broadcast:
The race will be streamed live on YouTube from 10 a.m. JST on the same day.
Prizes
In each race, the 1st place winner (excluding guest riders) will be presented with the tournament's original Sanbolt champion jersey. And the first three podium places will be awarded with a commendation plaque, made of Kiso Hinoki, the local specialty.
Anyone with a smart trainer and ROUVY AR app is welcome to challenge the top Japanese riders, free of charge, while enjoying the beautiful and authentic landscapes of the central mountain of Japan!
About Kiso Ontake Tourism Office
Kiso is the center of Nakasendo, surrounded by Japan's  highest mountains, in the western side of Ontake mountain range. Deep mountains and clear streams have been fostering Japanese cypress over 300 years old and the streetscape of the old highroad is still intact. The beautiful scenery in each season will make you experience the real Japan.