Yokohama, Japan / May 12th, 2021 - YOKOHAMA CYCLE STYLE 2021 will host 2 virtual criterium races through its city centre on ROUVY, on May 15th and 16th. The largest bicycle event in Yokohama, the 2nd biggest city in Japan, enhances augmented racing during its actual outdoor fest as part of its special event program. The augmented route introduces the city's sightseeing attractions with its 'jaw-dropping' architecture, to the global community via the virtual bike cruise. 
The port city of Yokohama has long been a gateway to Western culture and is one of the most popular tourist destinations in Japan. While the city has a unique atmosphere with its exotic historical buildings, in recent years it has equally become a new city of the future. Its "Minato Mirai" area is a popular and regular spot for fashion events at cafes and restaurants, all running at the cutting edge of fascinating architectural promenades.
Yokohama Cycle Style 2021's producer, Kazuhiko Okura states, "Yokohama is a great city for cycling as it has the perfect size to explore the city's attractions by bike, with a natural harmonical mix of old and new attractions. We have been organizing Yokohama Cycle Style in this popular tourist spot since 2014, to show people the fun of cycling as a sport. This year, we decided that with ROUVY, we could enable people from all over the world to virtually visit and experience this amazing part of Yokohama; so we are organizing virtual races as a special program of events."
The race will start in front of the Yokohama Red Brick Warehouse (commercial facility), the venue of the Yokohama Cycle Style event, and will consist of 3 laps on a fast-and-flat 5km course in the Minato Mirai area. Though everyone is invited to visit the city downtown one day in person, those who can not visit this year's outdoor event are invited to join the festival online. The absolutely realistic 1:1 augmented reality of ROUVY enables anyone to join in the fest right from their homes, to cruise and enjoy the city of Yokohama on a virtual bike, but with a real training effort.  
Augmented crit racing, along the actual event, is set to take place this weekend:
YOKOHAMA CYCLE STYLE Day 1
Saturday, May 15, 2021 – 15:00 JST (08:00 CEST)
Registration is open HERE. 
YOKOHAMA CYCLE STYLE Day 2
Sunday, May 16, 15:00 JST (08:00 CEST)
Registration is open HERE.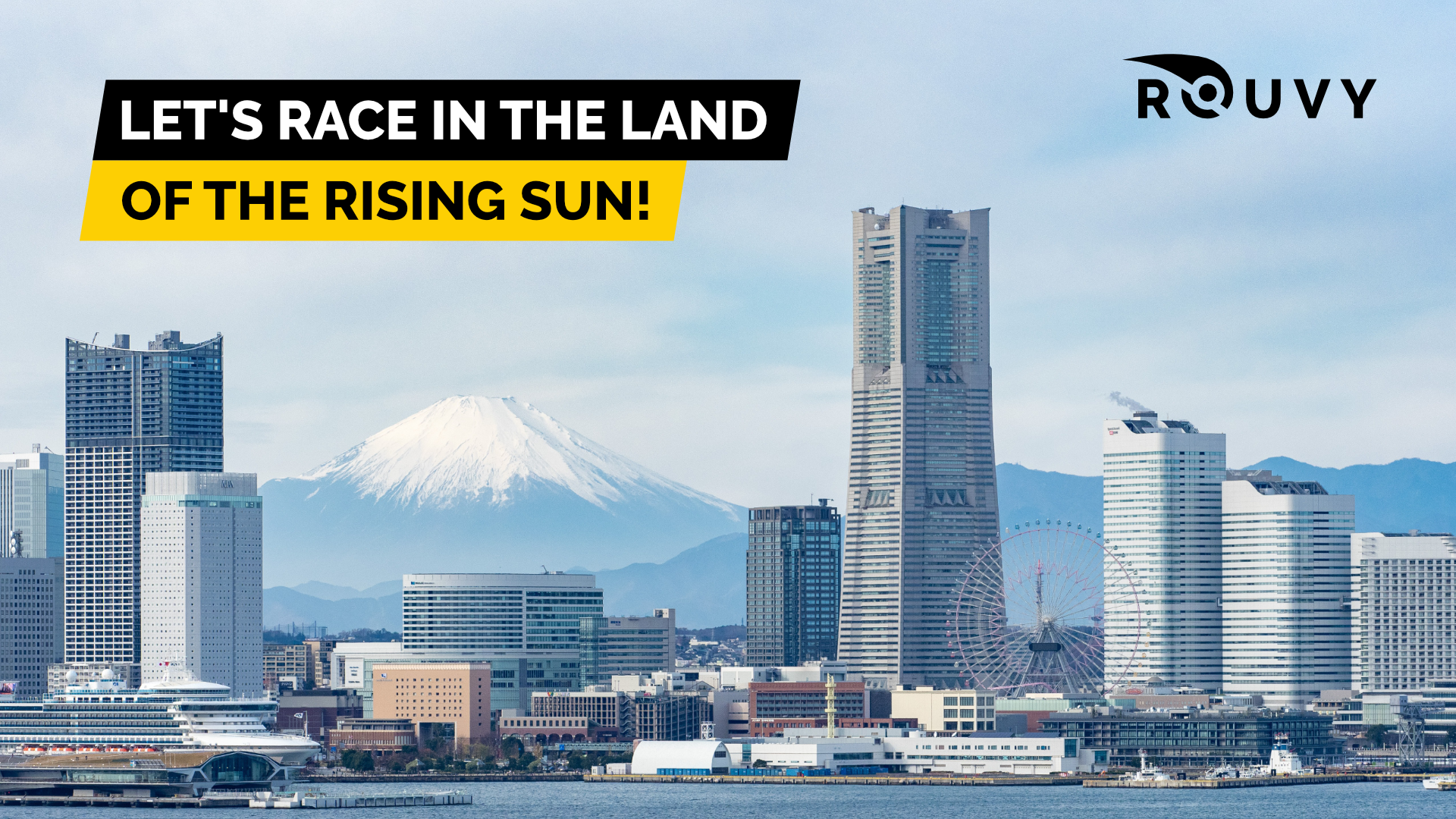 Media contact:
ROUVY's Representing Agency in Japan
Mi Tanaka, project coordinator
e-mail:mtanaka@p-growb.co.jp 
tel.  +81 03-3556-1540
About YOKOHAMA CYCLE STYLE 2021
Yokohama Cycle Style is the largest bike festival of Yokohama, hosted in the city center since 2014. Yokohama Cycle Style 2021 is produced by Kazuhiko Okura in cooperation with growB Sports agency.
www.cycle-style.com