The Ötztaler Rad Marathon is a legendary event that celebrates its 40th edition this year. Fortunately, a long compulsory break that befell the race is now coming to an end. The preparations for the Ötztaler Cycle Marathon to be held on 29th, August 2021, have long since begun for both the organizers and the ambitious participants. In order to increase the thrill of anticipation, the arduous Alpine passes will also be available to all ROUVY members virtually from 08 February onwards. There is hardly a better training course than the original race track. ROUVY's immersive augmented reality enables 1:1 simulation and makes racing possible on the virtual, but real, race course. This makes both the training and the recovery process efficient as well as fun. 
The long-term partners and sponsors of the Ötztaler Cycle Marathon are also very happy about the virtual presence. "We are very pleased that we can count on our loyal partners: TREK, Garmin, PowerBar and Tirol for their support towards these special projects. The disruption to theÖtztaler has been going on for longer than we feared and it is time to offer our participants and loyal fans something to cheer about, from their own homes too. Rouvy provides the ideal platform for this purpose," states Dominic Kuen, head of OC. 
The Challenge
For the entire three weeks, from 08 to 28 February, racing cyclists from all around the globe will have the unique opportunity to prove themselves in the Ötztaler RadMarathon Challenge on ROUVY. It is important to master the legendary mountain stages of the Ötztaler Cycle Marathon within the specified time. The finishers are eligible to win a Grand prize: 1 x Ötztaler Radmarathon Weekend accommodation – 2 overnights in Sölden, including a free entry to the ÖRM 2022 and other branded prizes from ÖRM.
Registration for the Challenge, as well as ÖRM courses and experience are now available here. 
The Virtual Race
On 06 March at 4.00 pm CET, things will get serious. Each ROUVY member can take part in the Ötztaler Cycle Marathon Mountain Race. One of the four Alpine passes - Kühtai, Brenner, Jaufen pass or Timmelsjoch – has to be conquered. The community will get to decide which Alpine pass will be on the program. Cyclists can vote at ÖRM  during the challenge period between 08 and 28 February. The final route of the race will be announced on March 1st.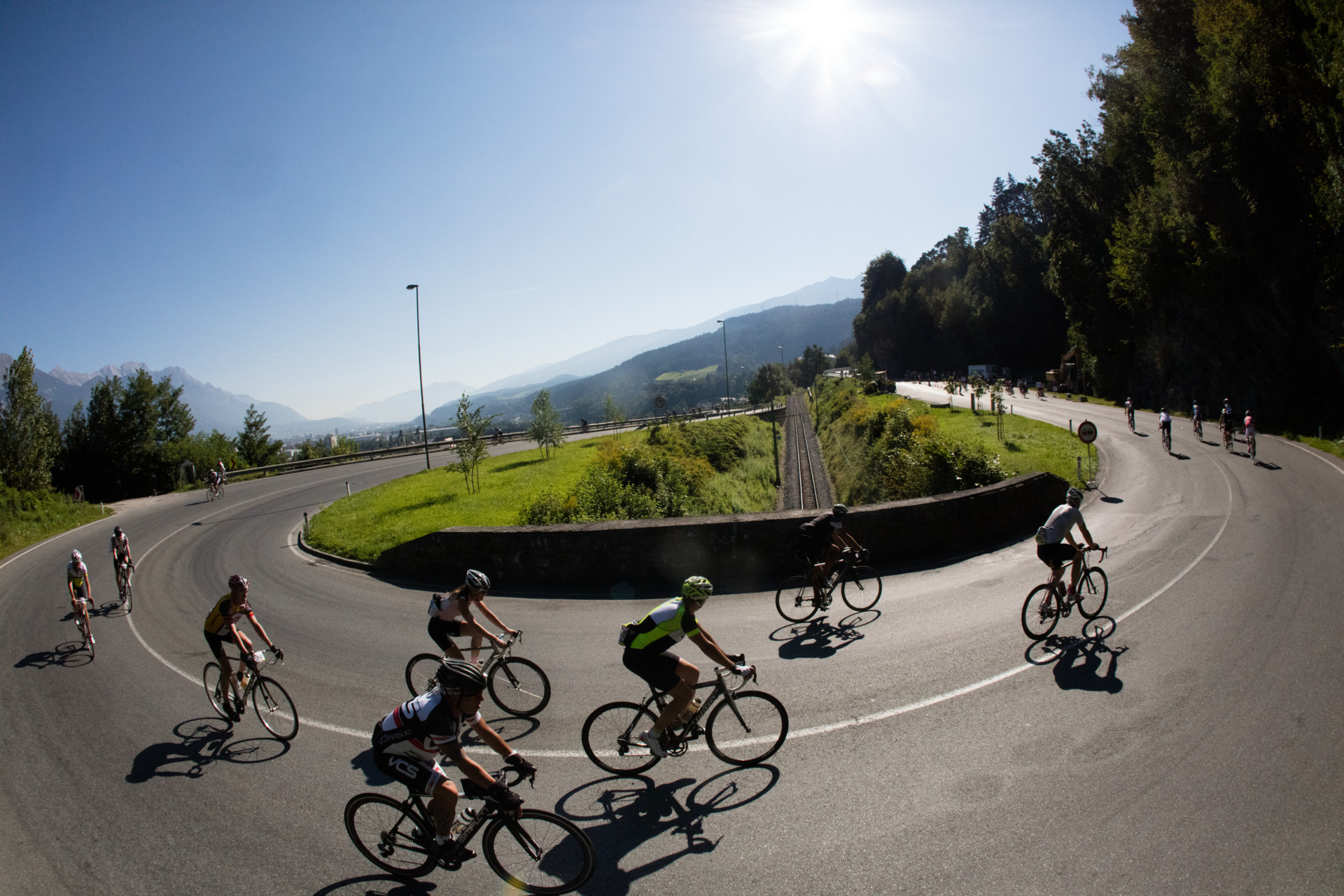 About Ötztaler RadMarathon
Every year 4,000 racing cyclists have a dream: To conquer the Alps' probably most demanding cycle marathon in the Alps. The race course covers 238 kilometers, leading from Sölden over 4 Alpine passes (Kühtai saddle, Brenner pass, Jaufen pass and Timmelsjoch) to South Tyrol and back again. The participants master an incredible 5,500  meters of altitude, with the fastest cyclists reaching the finish line in a record time of just over 7 hours. The 40th anniversary of the Ötztaler Cycle Marathon is to take place on Sunday, 29 August 2021. www.oetztaler-radmarathon.com