The Classics and Monuments are underway at full speed now; and the hobby riders, just like the pros, are welcome to race virtually to get up to speed as well. During the holiday weekend, anyone can go on an Easter hunt and hunt for victory, prizes, general classification, and glory! Whether a rider's forte is the rolling hills, the flats or the climbs, he or she has a spot to excel! Exciting and immersive routes, scenic views, and great prizes from partners promise a lot of racing fun during virtual journeys around the world. These 5 day-to-day races will test the riders' sprinting and tactical skills, on both short and long routes. 
"The Virtual 'Real Spring Classics on Rouvy is the right mix of fun and competition. I'm sure the participants will fully enjoy these series that require a good load of commitment ", says Mattia Gomerio, Marketing Manager from Elite Cycling. 
DATES OF DIGITAL RACES AND PARCOURS:
ROUVY 'Real Spring Classics' Series 2nd edition / Apr 1, 2021 - Apr 5, 2021
Date | Route/Country | Europe Time, Prague   | North America Time, San Francisco  | Asia Time, Tokyo 
April 1st, Thursday | MultiLap Bad Homburg, Germany  | 19:00 CET (18:00 UTC) | 18:00 PST (02:00 a.m. UTC) | 20:00 JST (11:00 a.m. UTC)
April 2nd, Friday | San Cipriano - Comillas, Spain | 19:00 CET (18:00 UTC) | 18:00 PST (02:00 a.m. UTC) | 20:00 JST (11:00 a.m. UTC)
Apr 3rd, Saturday  | SunBuild Grand Prix, Australia | 19:00 CET (18:00 UTC) | 18:00 PST (02:00 a.m. UTC) | 20:00 JST (11:00 a.m. UTC)
Apr 4th, Sunday | SunMoon Lake, Taiwan  | 19:00 CET (18:00 UTC) | 18:00 PST (02:00 a.m. UTC) | 20:00 JST (11:00 a.m. UTC)
Apr 5th, Monday | PEDALITALY Siena – Tuscany, Italy  | 19:00 CET (18:00 UTC) | 18:00 PST (02:00 a.m. UTC) | 20:00 JST (11:00 a.m. UTC)
RACE FORMAT AND RULES
The competition is free and open to anyone with a smart trainer. Athletes of all levels are welcome to join. Mass start for all riders. 
Each day is an individual, stand-alone single race with individual and overall general classifications. 
Bike selection and drafting are available and always "ON". 
Bad Homburg, the first race on Apr 1st, is a crit race. (Nope, it's not an 'April Fool's Day' joke!) 
Ranking in the series (overall general classification) is based on the 3 best results in the races. In each race, points are distributed accordingly.
Prize winners will be selected from random draws. Any rider who finishes at least 1 race is eligible for the draws. 
PRIZES AND PARTNERS
The prizes are presented by ELITE Cycling and Santini.   
ELITE is ROUVY's year-round partner that helps cyclists to be properly equipped on their move from outdoors to indoors and vice versa. Whatever the weather outside, there is always room for a few indoor rides and workouts on ROUVY. And there is always some stylish training stock to buy from ELITE to suit every rider's training cave or bike.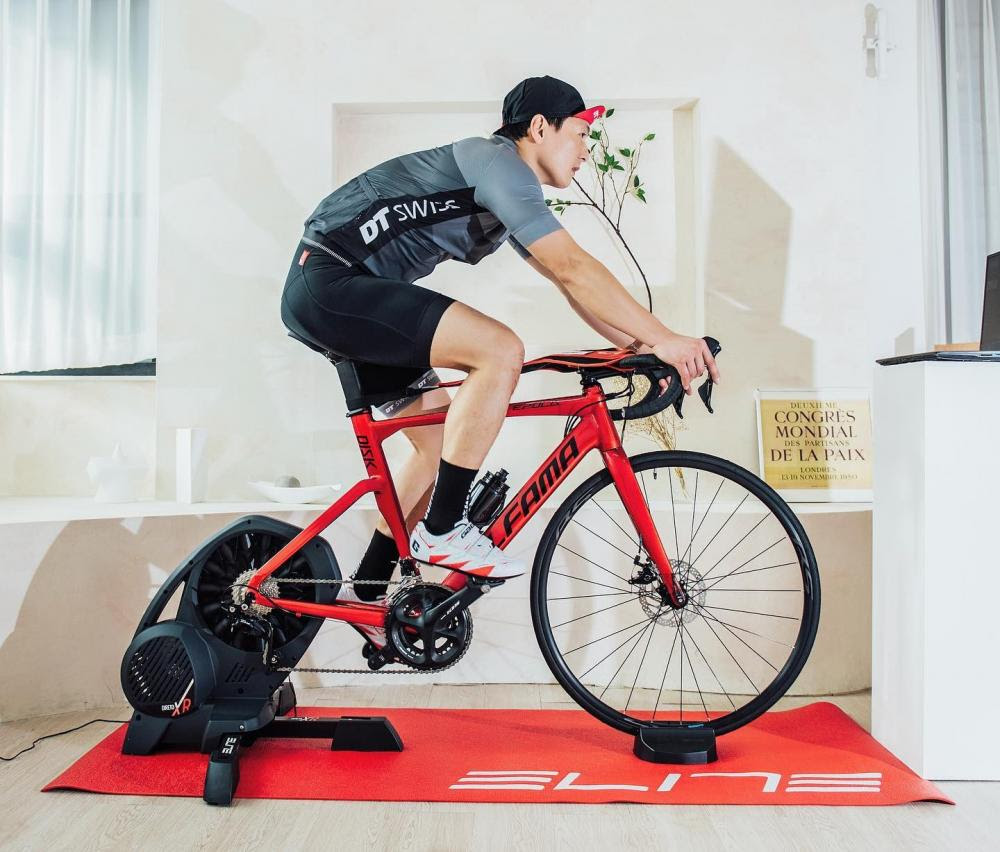 -> For RSC races, ELITE Cycling provides 15 packages of great handy merchandise: ELITE JET bidons, ELITE CUSTOM RACE PLUS bottle cages and the new waterproof storage TAKUIN cases.  
-> Santini provides the apparel: jerseys, caps and socks from their cycling collection.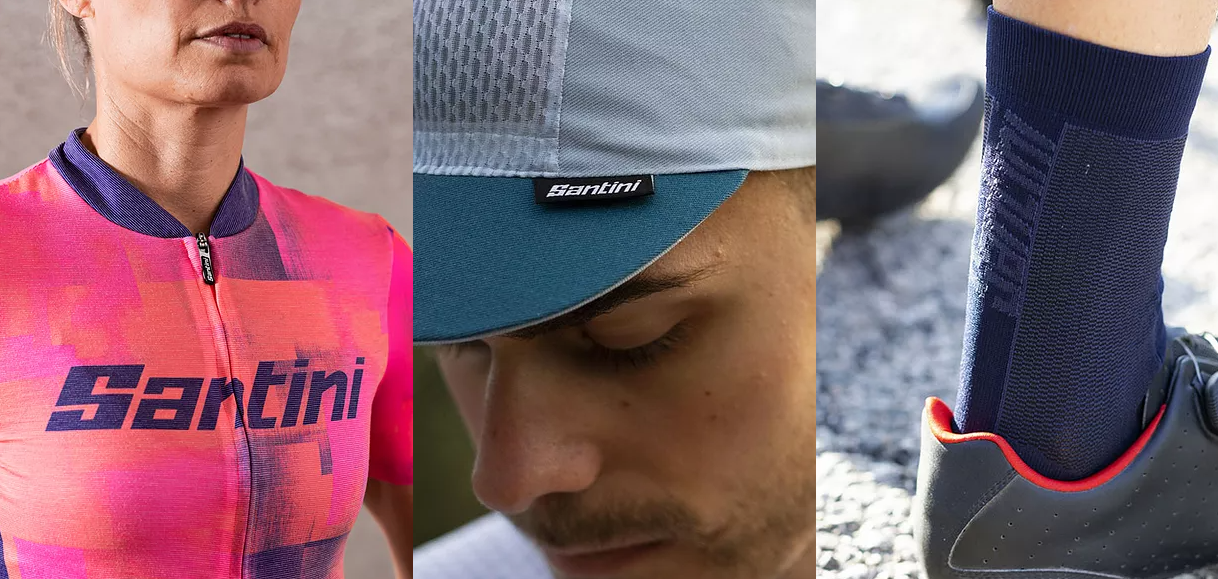 REQUIREMENTS:
Athletes wishing to participate in the 'Real Spring Classics' series #2 must have a smart trainer, bike, and a device capable of using ROUVY, such as a phone, tablet, computer, or AppleTV, connected to the Internet. A valid ROUVY account is also required and new riders are offered an additional 14-day free trial to help them be part of the action.
About ELITE Cycling
Established in Italy in 1979, Elite is one of the biggest global players in the production of home trainers, water bottles, bottle cages and technologies for the indoor cycling world. From 2020/21 the Company is an official supplier for 10 WorldTour teams – 2020 Tour de France winners - UAE Team Emirates, 2019 Tour de France winners - INEOS Grenadiers, Team DSM, Bahrain Victorious, Wanty Gobert Pro Cycling Team, Movistar Team, Team Israel Start-Up Nation, AG2R Citroen Team, Groupama-FDJ and Cofidis.
For more, visit the official website: www.elite-it.com
About Santini
Santini is an Italian sports clothes manufacturer with a long tradition. It was established in 1965 by Pietro Santini, a company based in the Northern part of Italy, fueled by the founder's passion for cycling. Santini became the leader in the sports clothing industry, sewing jerseys for world champions, PRO Tour teams and other accomplished athletes from all over the world.
For more, visit the official website: www.santinicycling.com
About PEDALITALY
PEDALITALY is a new digital company that designs and implements virtual granfondo events and virtual tours in Italy, with the aim to give cycling enthusiasts around the globe the chance to participate in the most relevant Italian cycling competitions and to discover the most beautiful destinations of Italy. The digital format is innovative as it combines cycling aspects with those of entertainment and enhancement of the territory. While pedaling, you discover insights about the area of reference thanks to PEDALITALY which is a real format of Virtual Cycle Tourism.
www.pedalitaly.com