Whether in Germany, Italy or overseas - the Oetztal Cycle Marathon route sections on ROUVY make every passionate cyclist fight and sweat it out. During the last 3-week challenge, that was held from 08 - 28 February, participants from around 85 countries explored the legendary Austrian mountain passages, from their training caves. This rush put the organizers in a positive mood.
The Challenge was a good start to the racing season and gave the riders an opportunity to take home a little piece of the Oetztal Cycle Marathon. While over 4,300 riders registered for the challenge, around 1,500 were able to gain the virtual finisher badge. After the three-week acclimatization period, it is now down to the nitty-gritty with a mountain race on 06 March 2021. During the challenge period, every participant voted for their favourite Oetztal Cycle Marathon climb choosing from the four alpine passes, Kühtai, Brenner, Jaufenpass and Timmelsjoch.  There was a clear winner and Timmelsjoch was crowned the Race of the Course.
The Timmelsjoch Pass
With a clear majority of over 60% of the votes, the Timmelsjoch is probably still the most popular and legendary pass of the Oetztal Cycle Marathon. With its 28.7 kilometers and 1759 meters of altitude, the legendary finale of the classic cycle marathon also serves as the perfect mountain race course for the official virtual ROUVY Race on March 06, 2021 at 16:00 CET.
Free entry
No ROUVY, no problem! The ÖRM offers a free 14-day membership trial. Thus, every Oetztal Cycle Marathon fan and all passionate cyclists can participate in the race.
Registration is now open here. 3, 2, 1... GO!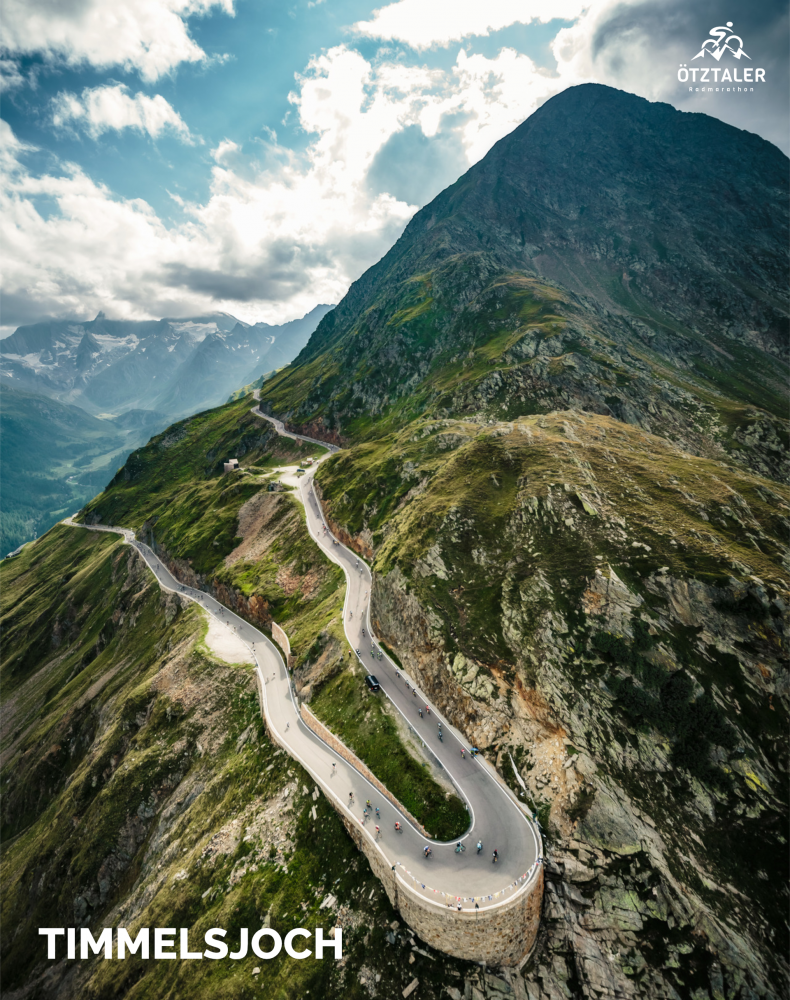 About Ötztaler RadMarathon
Every year 4,000 racing cyclists have a dream: To conquer probably the most demanding cycle marathon in the Alps. The race course covers 238 kilometers, leading from Sölden over 4 Alpine passes (Kühtai saddle, Brenner pass, Jaufen pass and Timmelsjoch) to South Tyrol and back again. The participants master an incredible 5,500 meters of altitude, with the fastest cyclists reaching the finish line in a record time of just over 7 hours. The 40th anniversary of the Ötztaler Cycle Marathon is to take place on Sunday, 29 August 2021. www.oetztaler-radmarathon.com