The Stage 1 events of 'I feel Slovenia', organized by Sport Media Focus, Slovenian Tourist Board and Adria Mobil Cycling Team, is behind now. Stage 2 events continue to present the country of Slovenia, the homeplace of the world top-level pro riders, to the global cycling community via ROUVY. With 1:1 simulation of real tracks, ROUVY's immersive augmented/mixed reality platform enables athletes to reconnoiter their next race location and ride with the pros online or just travel the great and iconic cycling locations virtually.  
STAGE 2 ROUTE REVIEW - Tour of Slovenia | Črnomelj - Novo mesto
The first part of the stage is flat in the picturesque Bela Krajina region, which is also the birthplace of this week's participating cycling ace, Jani Brajkovič. It is then followed by 10 kilometers of ascent to Gorjanci hills, which has a decent elevation. It is followed by a smooth descent towards Novo mesto. The stage finishes on Novo Mesto's main square, the place where the last stage of the Tour of Slovenia race traditionally ends. The course has a total distance of 42,2 km, with a 2% average grade and a 728 m of elevation (the stage route is here). 
Group Ride #2 | March 3rd | 19:00 CET
Special Guest/Group Ride Leader: Adam Jordan
Team: Adria Mobil Cycling Team
Registration for the event is here.
RACE #2 | March 6th |  19:00 CET
Special guest: Jani Brajkovič (follow on FB or Instagram.)  
Team: Adria Mobil Cycling Team
Stage sponsor: HERVIS
Live streaming: Race will be Broadcast Live here.
Registration for the event is here.
Registration for all of the "I feel Slovenia" - Virtual Tour of Slovenia events.
Janez "Jani" Brajkovič, Adria Mobil Cycling Team
Janez "Jani" Brajkovič (born 18 December 1983) is a racing cyclist from Metlika, Slovenia, who most recently rode for the UCI Continental team, Adria Mobil. He was the world under-23 Time Trial champion in 2004. Throughout his career, Jani was a part of many prestigious teams, including Astana and Bahrain–Merida amongst other great names, and made multiple podiums on different pro-tour stages.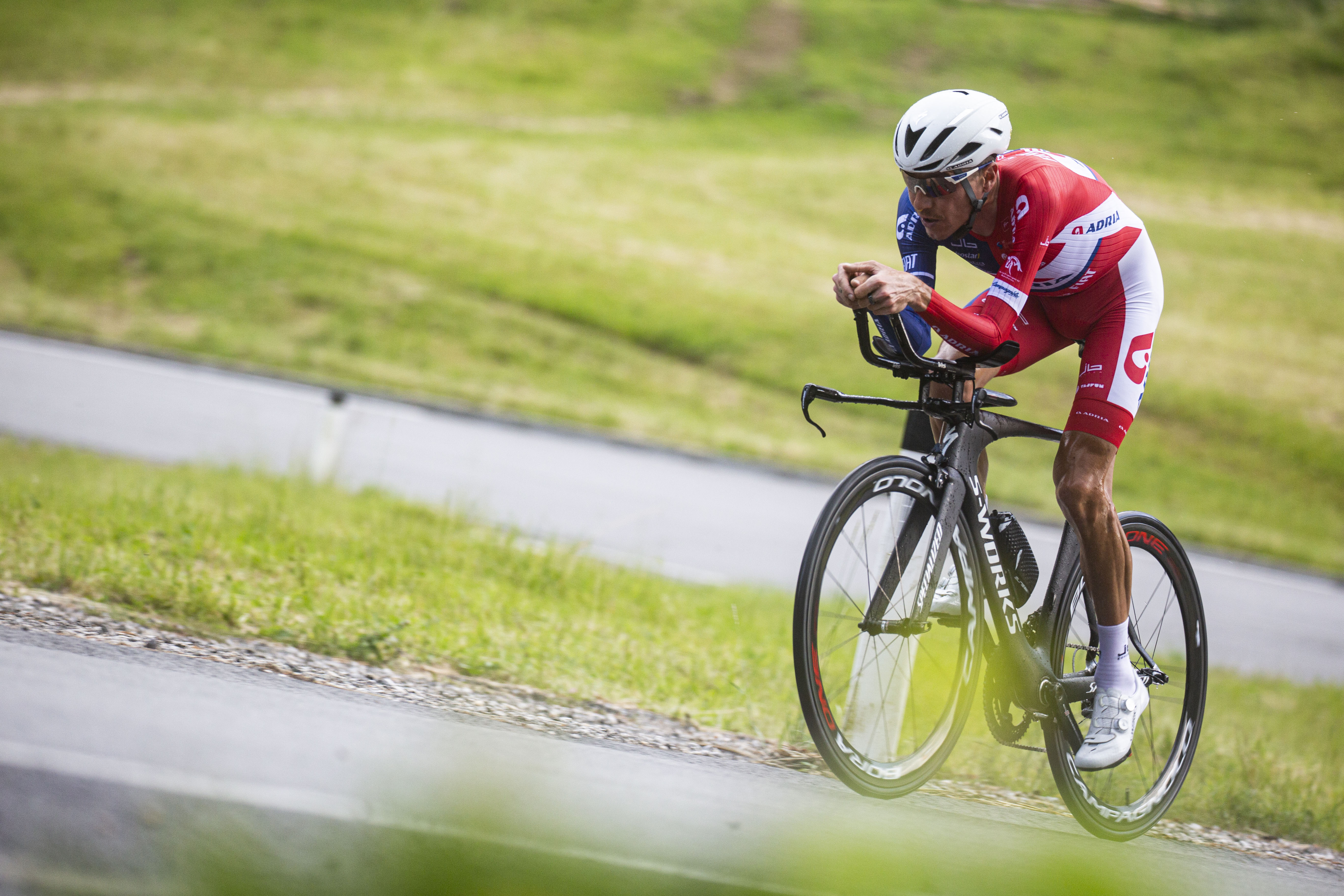 Media contact
For additional information please contact:
KK Adria Mobil: Bogdan Fink, bogdan.fink@adria-mobil.com, +386/ 41 766 322
Media support: Rok Šinkovc, rok.sinkovc@sportmediafocus.com, +386/ 41 713 232
About Tour of Slovenia
Tour of Slovenia is the largest cycling event in Slovenia, which every year increasingly attracts more and more people, who follow and watch the race either at the race track or through different media channels. The very first Tour of Slovenia was organized in May 1993, just one year after the Slovenian cycling organization became a member of the international cycling association, the UCI. The Slovenian tour has continuously grown and developed and today, after successfully finishing it's 25th edition, it attracts world's best cyclists and cycling teams to compete and demonstrate their skills on picturesque Slovenian roads, where images of landscapes change from Alpine, Pannonian to Mediterranean. With world-class partners and a new slogan "Fight for green", the Tour of Slovenia is gaining new momentum and is, aside from being a top cycling event, becoming also one of the main events for the international promotion of Slovenia as a five-star tourist destination.
www.tourofslovenia.si
About Slovenian Tourist Board
The Slovenian Tourist Board (STB) is a national tourist board that plans and carries out the marketing of Slovenia's comprehensive tourist products and services and ensures the sustainable development of Slovenian tourism.