WORK OUT AROUND THE GLOBE
Get the best of both worlds! Explore the sceneries of over 700 AR routes across the globe and push your limits on structured workouts!
Don't have a ROUVY account yet? Join ROUVY and enjoy your free 14 days trial now!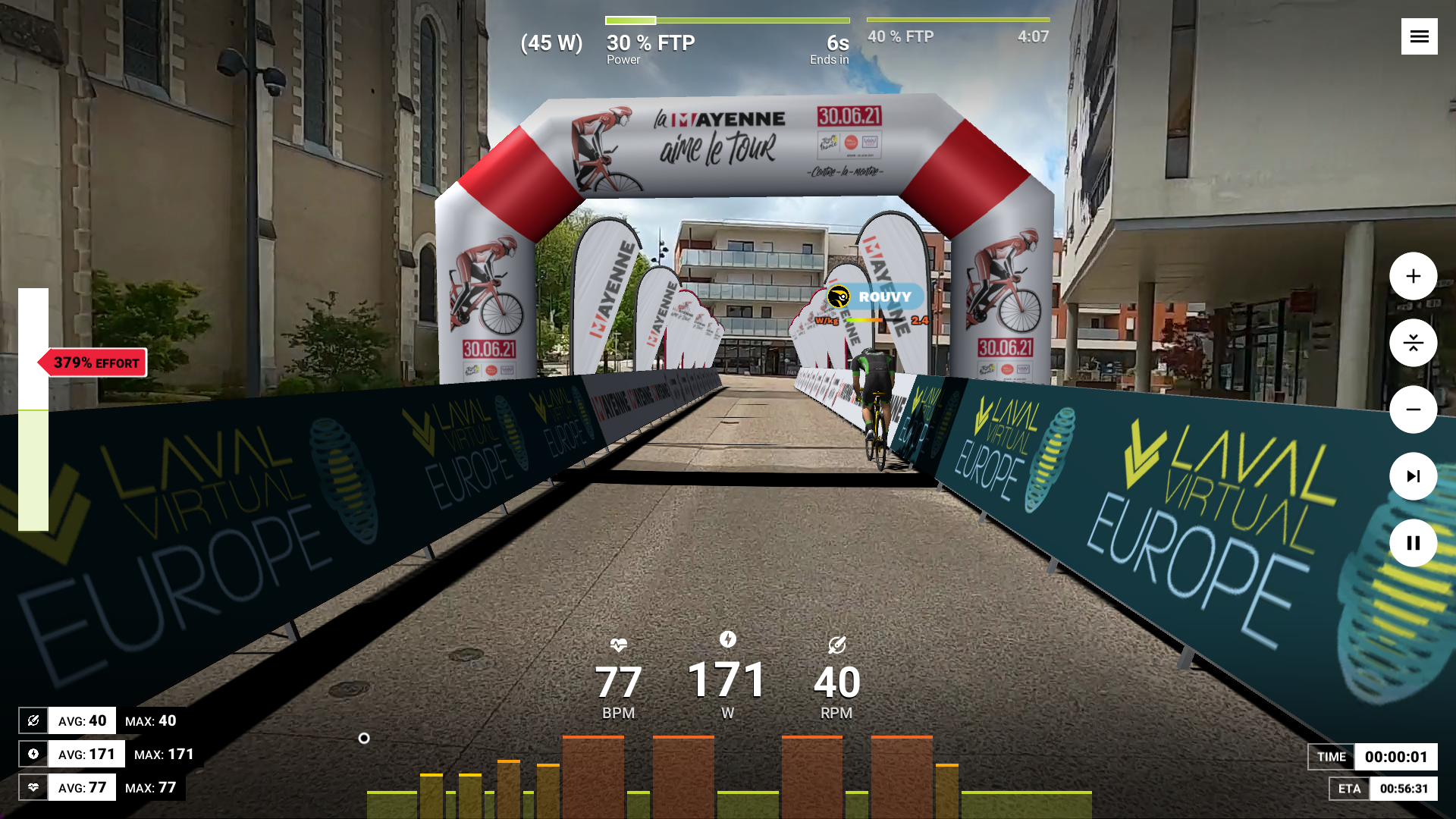 Structured workouts and AR routes at the same time! ROUVY now lets you do your workouts and explore the world through your favourite AR routes, while training at home.
Choose from 700 + iconic cycling locations across the globe and enjoy beautiful landscapes in the Alps , the urban environment of London, or exotic routes in Vietnam.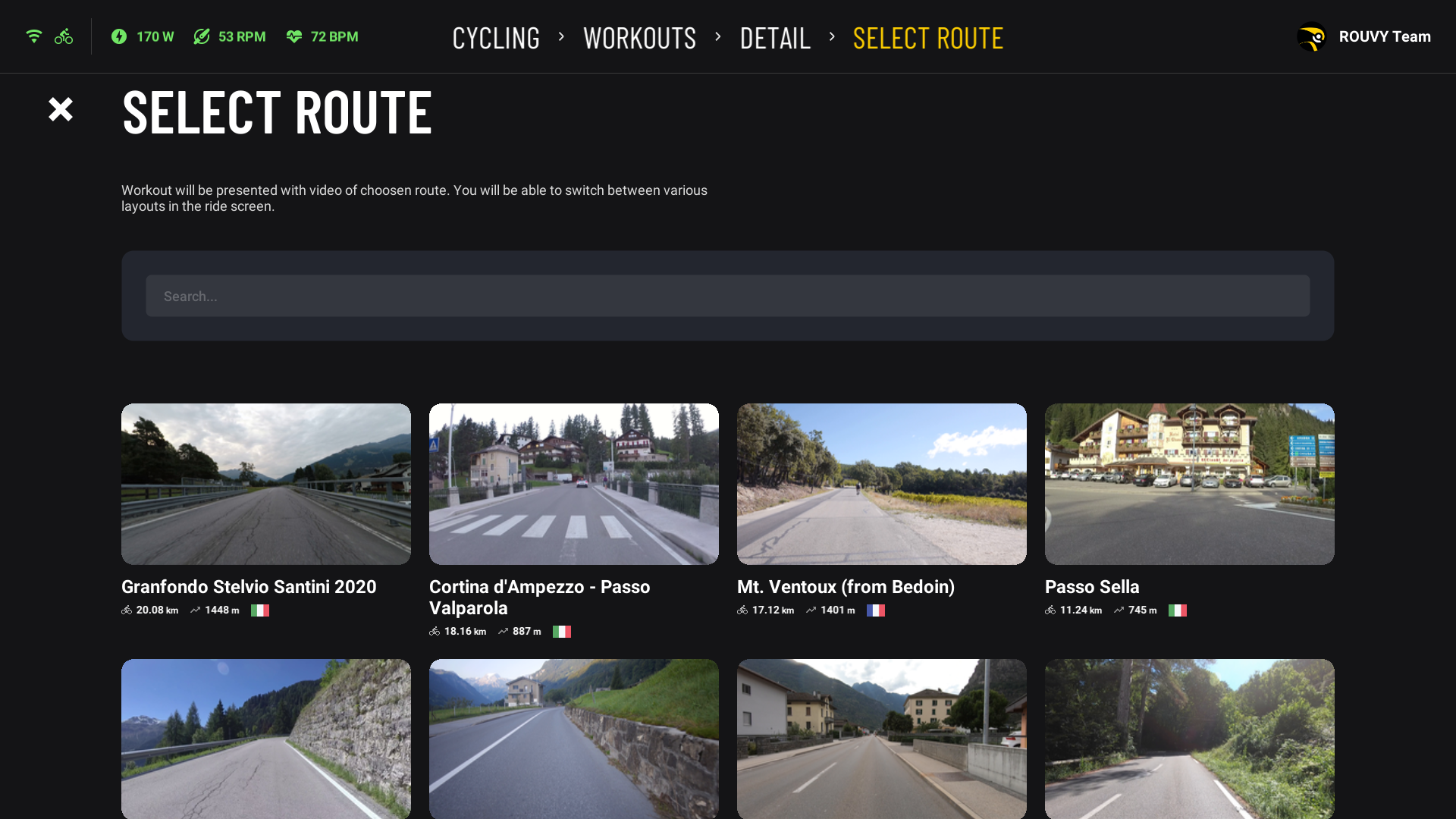 5-WEEK TRAINING PROGRAM FOR BEGINNERS
Improve your fitness and do it in a controlled and gradual manner, building up your fitness slowly. Our ambassador Rick Schultz from Bike Fitness Coaching has prepared a five weeks beginner training plan to help you get started.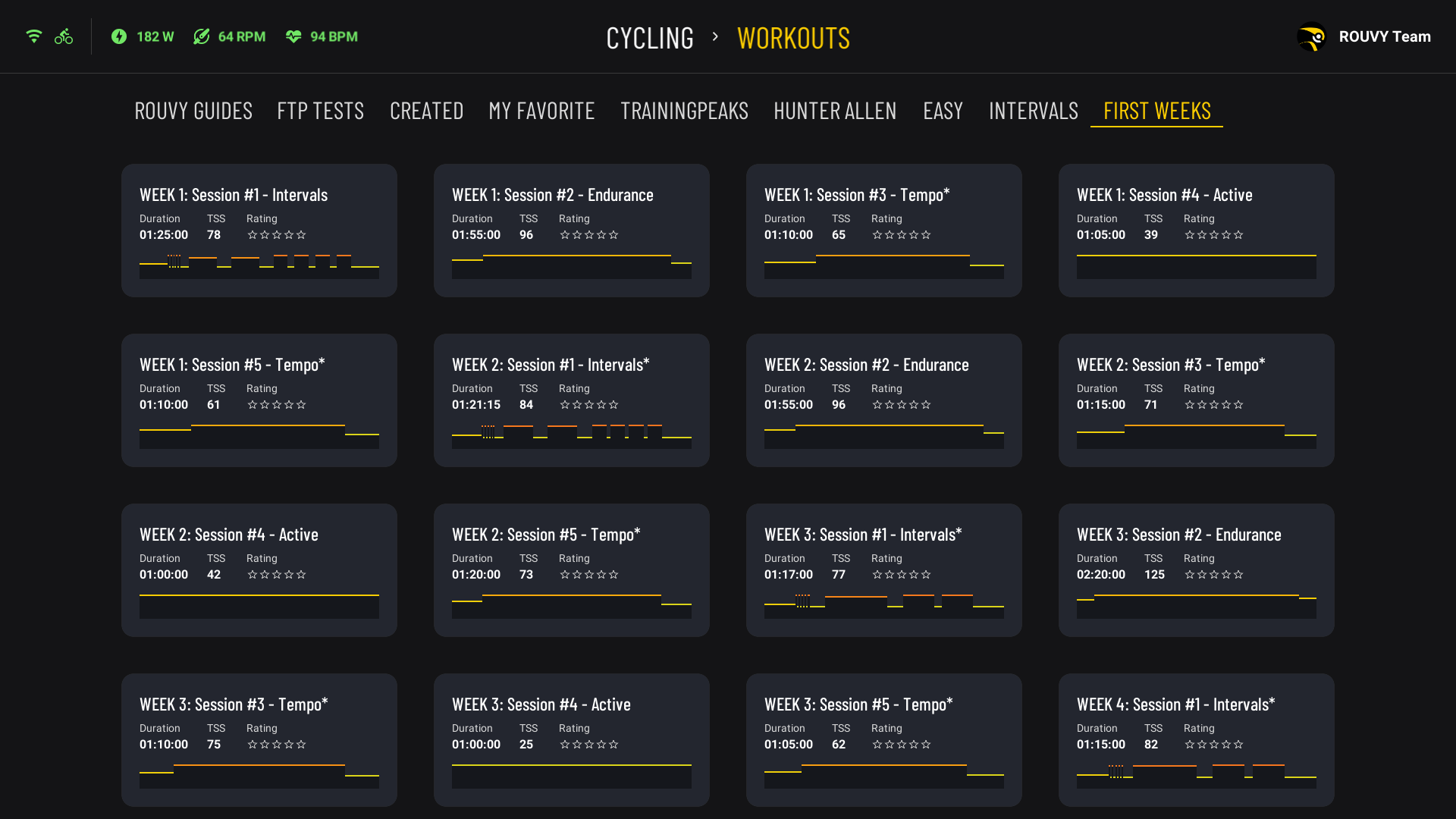 PORTED TRAININGPEAKS INTEGRATION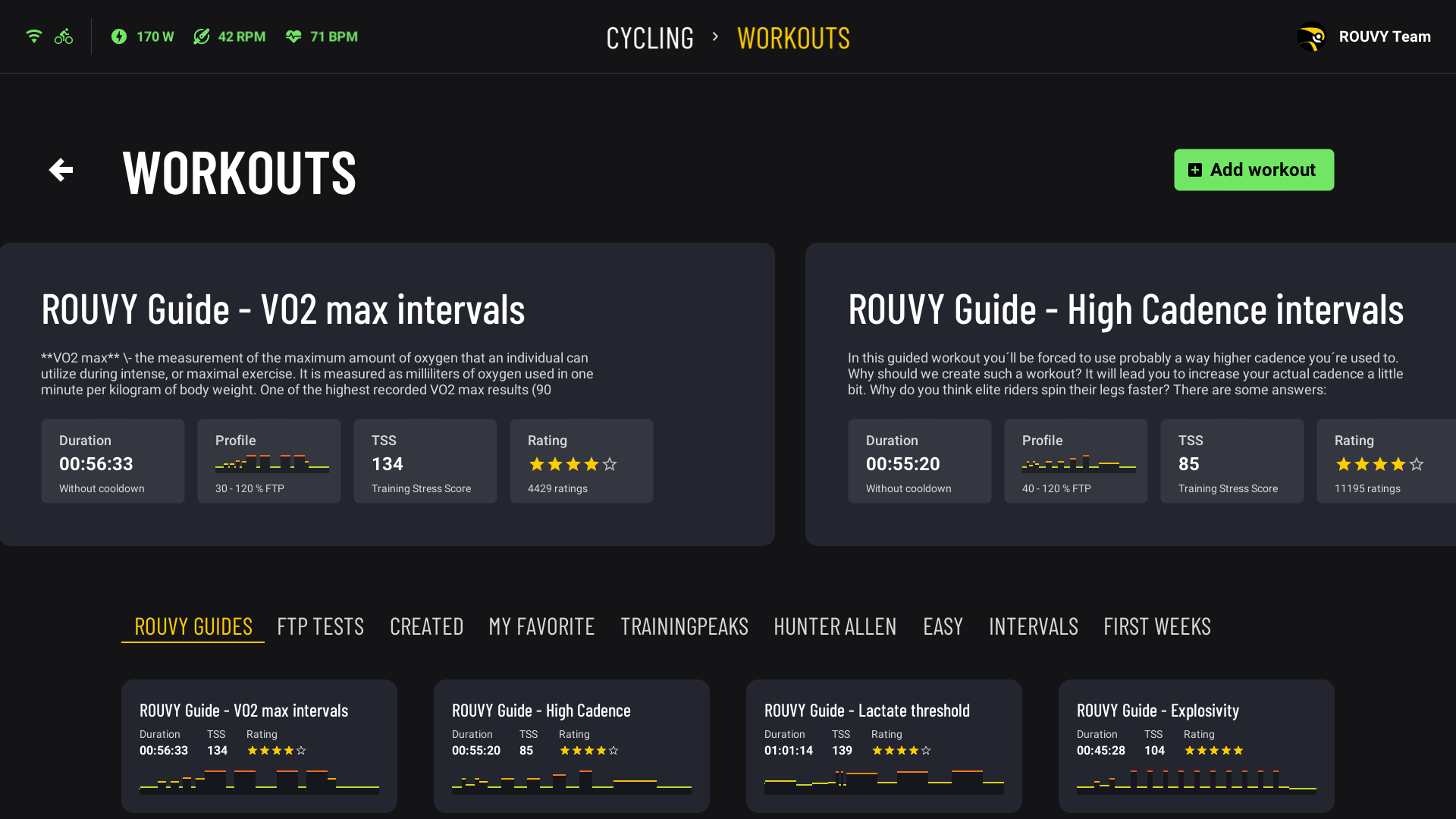 ROUVY has an extensive workouts library. We provide enough options for even the most demanding athletes and coaches to fill their individual or team training plans. If you want too receive a ready-to-go plan from the most popular coaching platform, ROUVY automatically syncs data with TrainingPeaks
The Workout Catalog has been improved to enable quicker access to category folders. We kick off with a great new UI with fewer categories to keep the workout selection simple. You can still access the entire library of Workouts on MY ROUVY.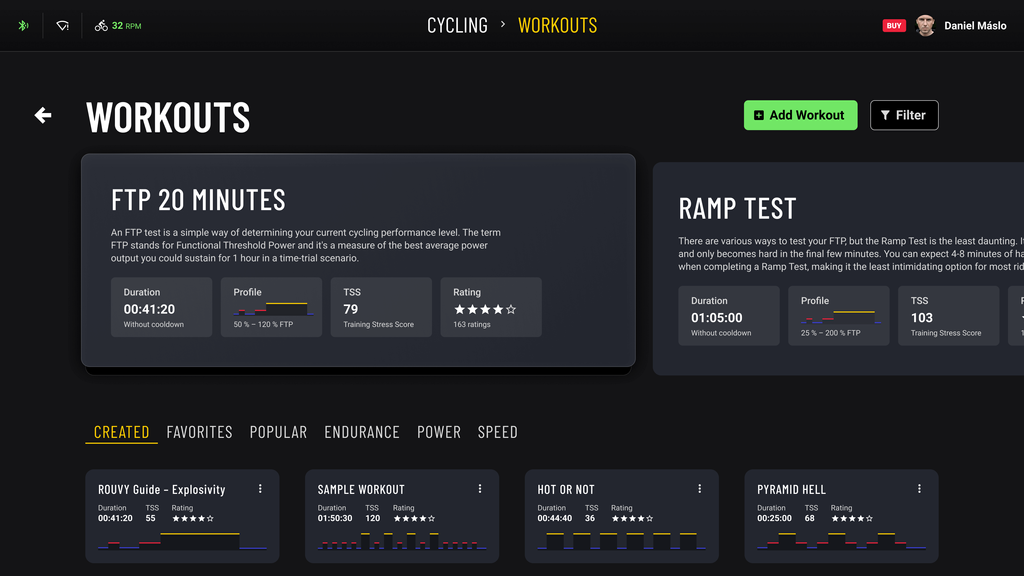 ENHANCED RIDING EXPERIENCE
Real-time feedback on your ride effort and monitoring of your prescribed intervals!
Simplified workout UI for even easier training manipulation!
Available on all major platforms ! Available for Apple TV this year!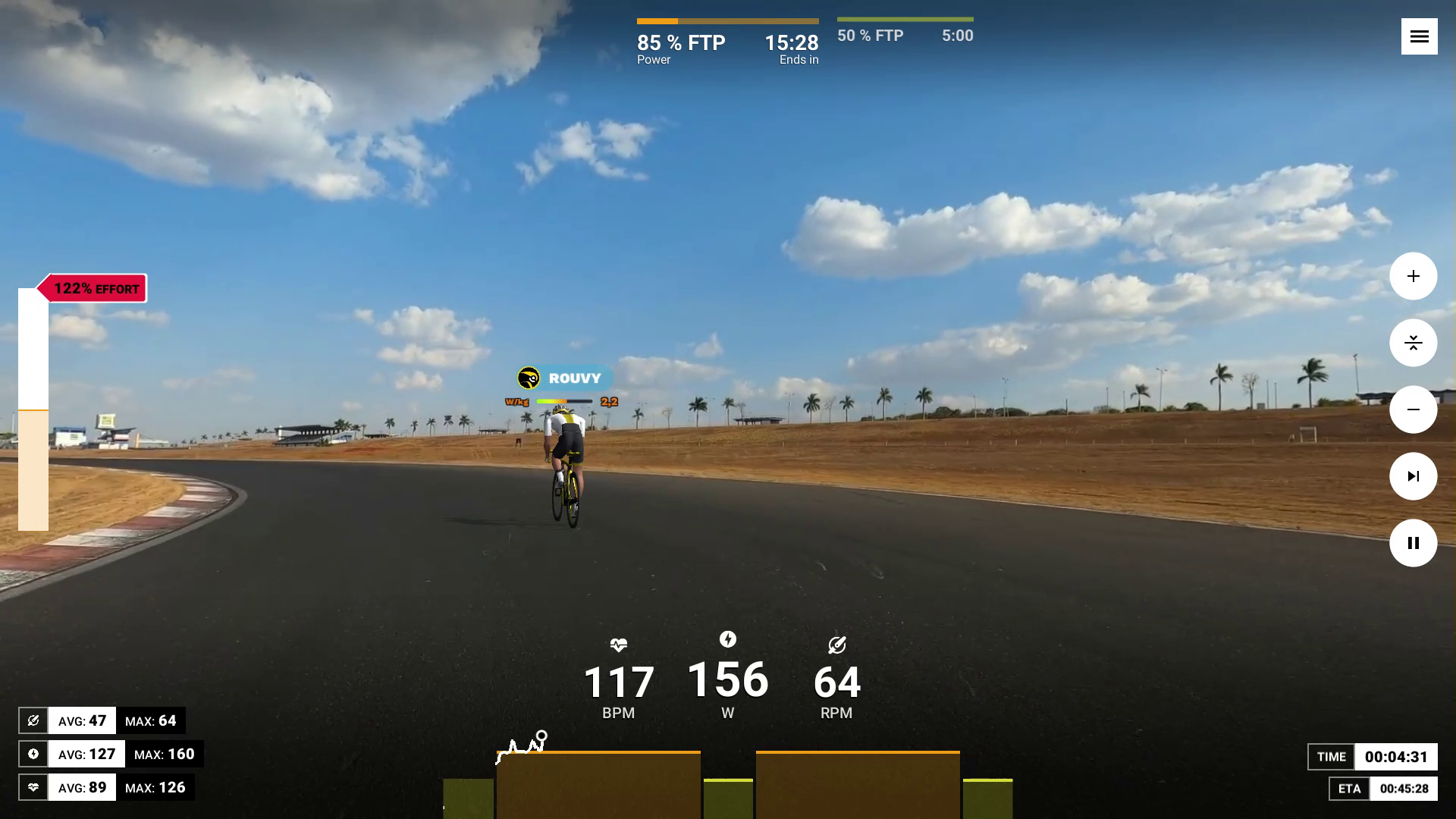 DON'T HAVE ROUVY ACCOUNT YET?