What a great feeling, right? You've just opened a big box and found a brand-new turbo trainer in there. You want to try it right away and immediately connect it to your bike, but hold on. First things first. Here's our quick checklist for setting it up correctly!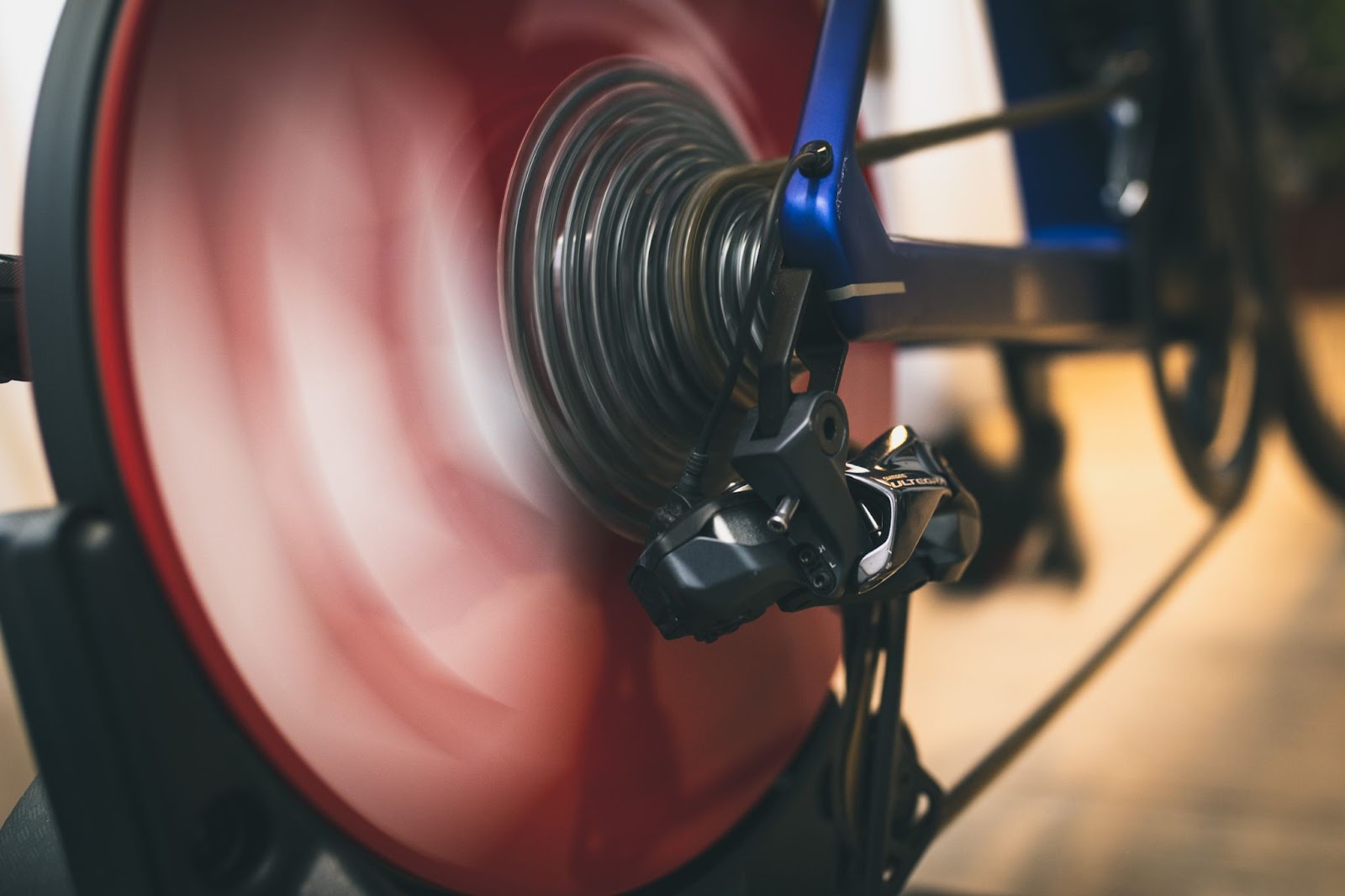 1. Check your cassette
If your new trainer is from the category "flywheel" you don't need to think about this point, but as long as you've got a "direct drive" one, read here carefully. Most of the trainers come without a cycling cassette so you need to either buy one or use the one you have mounted on your back wheel. We definitely recommend buying a new one, because it means you will be in a situation where you can ride both indoors and outdoors and swapping the cassette isn't the easiest job to do. Double-check the cassette you have on your back wheel, count all the cogs twice and buy the same. If your cassette is 11-speed with an 11-28 ratio, you need to buy the same for your trainer. Otherwise, it simply won't work or in the worst-case scenario, you even risk damage to your bike.
---
ROUVY tip: There is no need to focus on the weight of your cassette, so you can save some money by buying one from a cheaper groupset. E.g. If you have a Shimano Ultegra cassette, there is no difference if you buy a Shimano 105 cassette for your indoor trainer.
---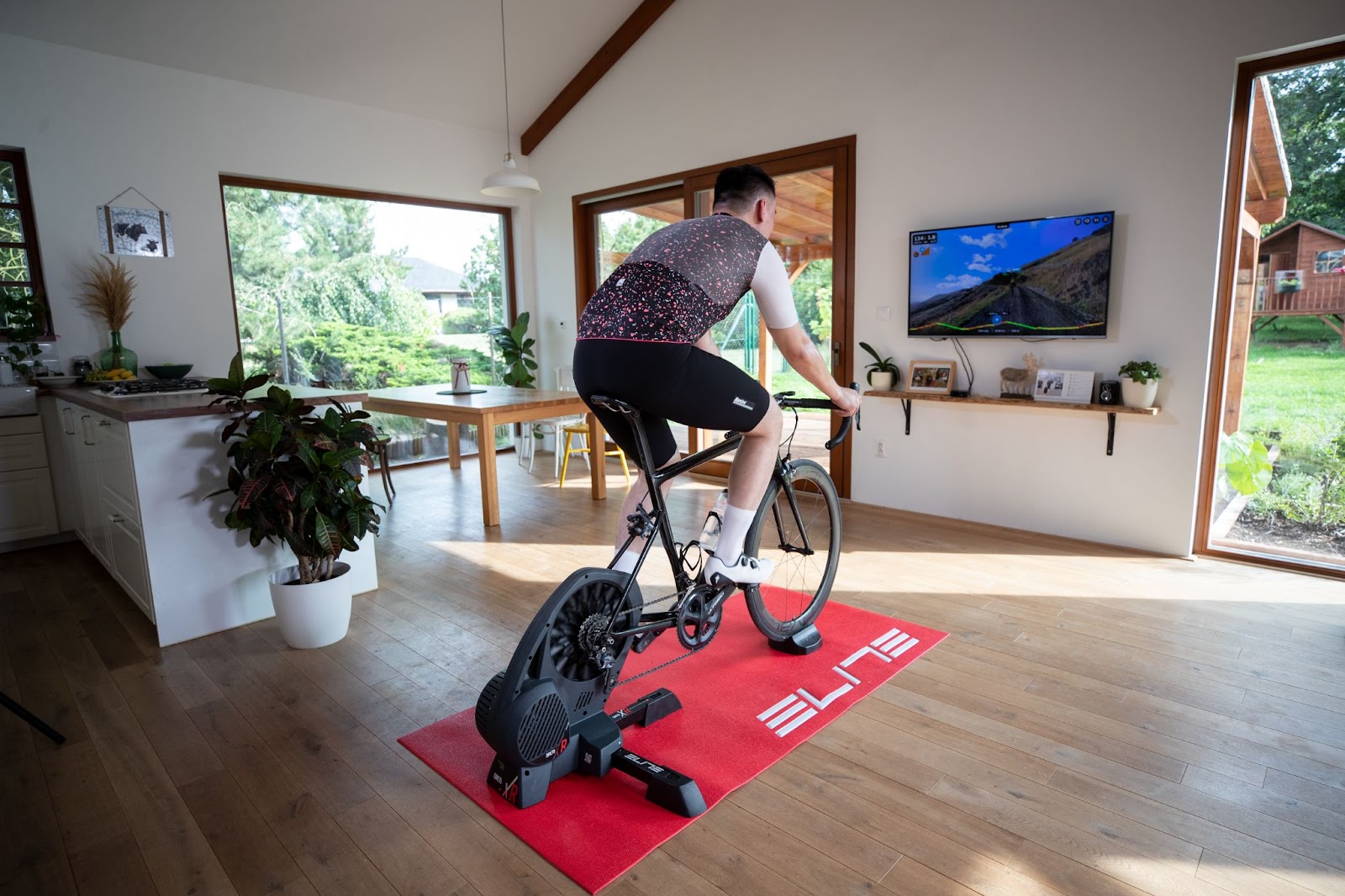 2. A good quality mat is a must
To fully protect your trainer as well as the shiny floor of your home, you do need a mat. Go for the one which is specifically designed for indoor cycling. Popular turbo trainer brands usually offer a mat which keeps your floor safe from both scratches and sweat.
---
ROUVY tip: The bigger and the thicker, the better. You will sweat and believe it or not, small drops will go all over the place. Also if you go for a thick one, you can also use it for strength training or yoga.
---
3. Be careful while mounting your bike to the trainer
For some people, it's a daily routine. For others, it's a frustrating experience. You need to take down your back wheel and mount your bike to the trainer. Always make sure that you tighten the thru-axle according to the recommended tension (usually written near the bolt). Be careful and patient, you don't want to scratch your shiny frame.
---
ROUVY tip: Shift your gears all the way to the smallest cog on your cassette. That will help you to mount your bike much more easily and it's almost scratch free :)
---
4. Pimp up your pain cave
We have published plenty of articles where we highlighted the importance of having a great environment while riding indoors. Location selection, bike fit, sensors, fan, towel, earphones… Do you want to dig deeper? Read our 7 tips for setting up your perfect indoor ride. The whole set-up is crucial to let you enjoy your ride even more.
---
ROUVY Tip: Your indoor trainer may look super fancy, but it's still going to be loud. Make sure you are in an area where your significant other, family or roommates can still hear themselves.
---
5. Calibrate your trainer
The whole set-up is done, your bike is mounted to your trainer, it looks super nice in your pain cave and now you can finally turn it on. Don't forget to calibrate your trainer as the very first thing you do. Calibration is critical for ensuring correct wattage numbers and cadence. A calibrated trainer is a happy trainer :)
---
ROUVY tip: We recommend repeating this process every month, just to be sure you don't miss that KOM on Strava Live Segments.
---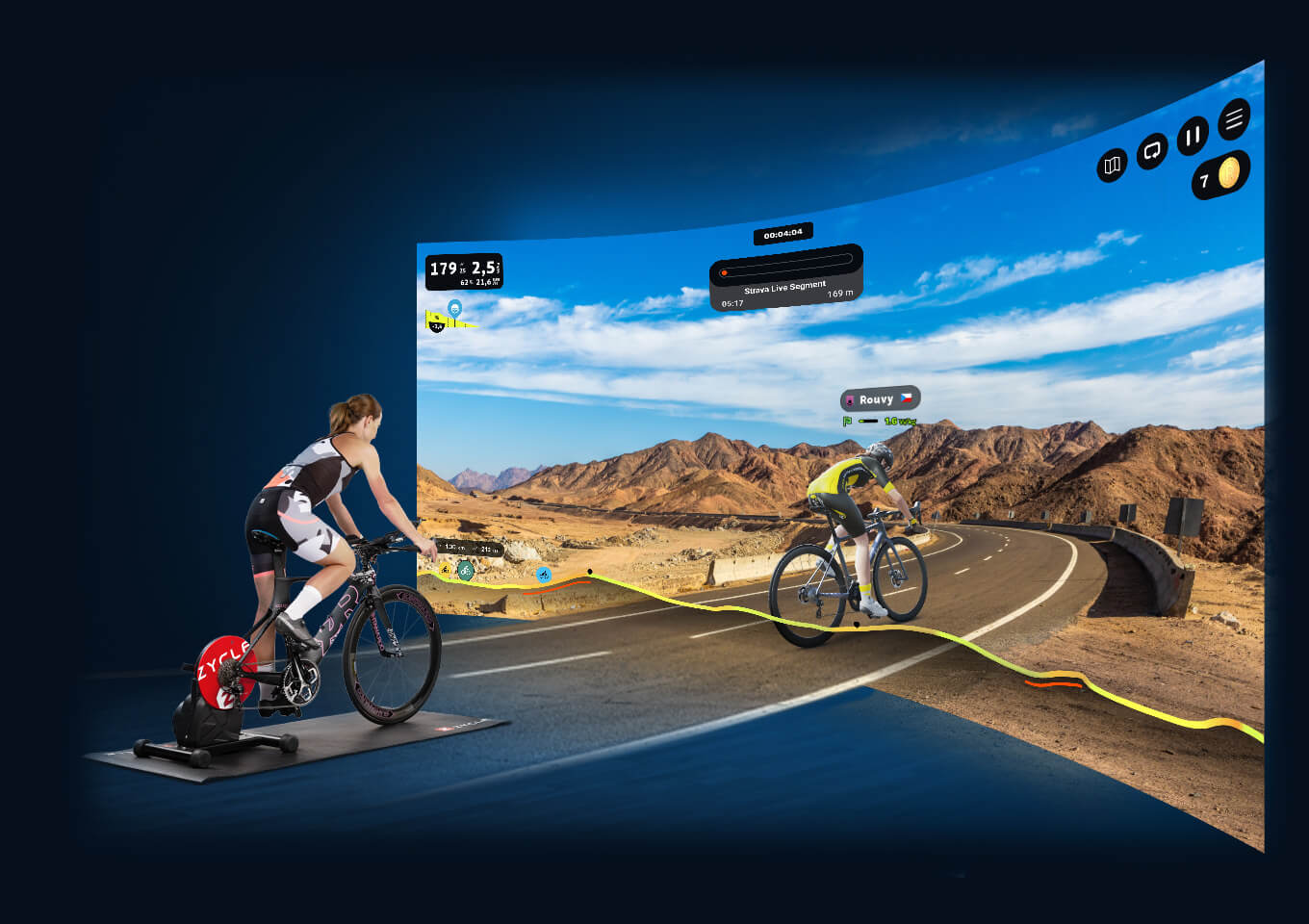 Did we forget something? Oh, you'll need an app to connect your trainer with. What a coincidence! We have one for you! Connect it with ROUVY! Ride real roads at home and get the most out of your new trainer.