The inaugural KONA™ race was held in 1978 as a way to challenge athletes who had seen success at endurance swimming and running events. Honolulu-based Navy couple Judy and John Collins proposed combining the three toughest endurance races in Hawai'i—the 2.4-mile Waikiki Roughwater Swim, 112 miles of the Around-O'ahu bike race and the 26.2-mile Honolulu Marathon—into one event. The rest is history!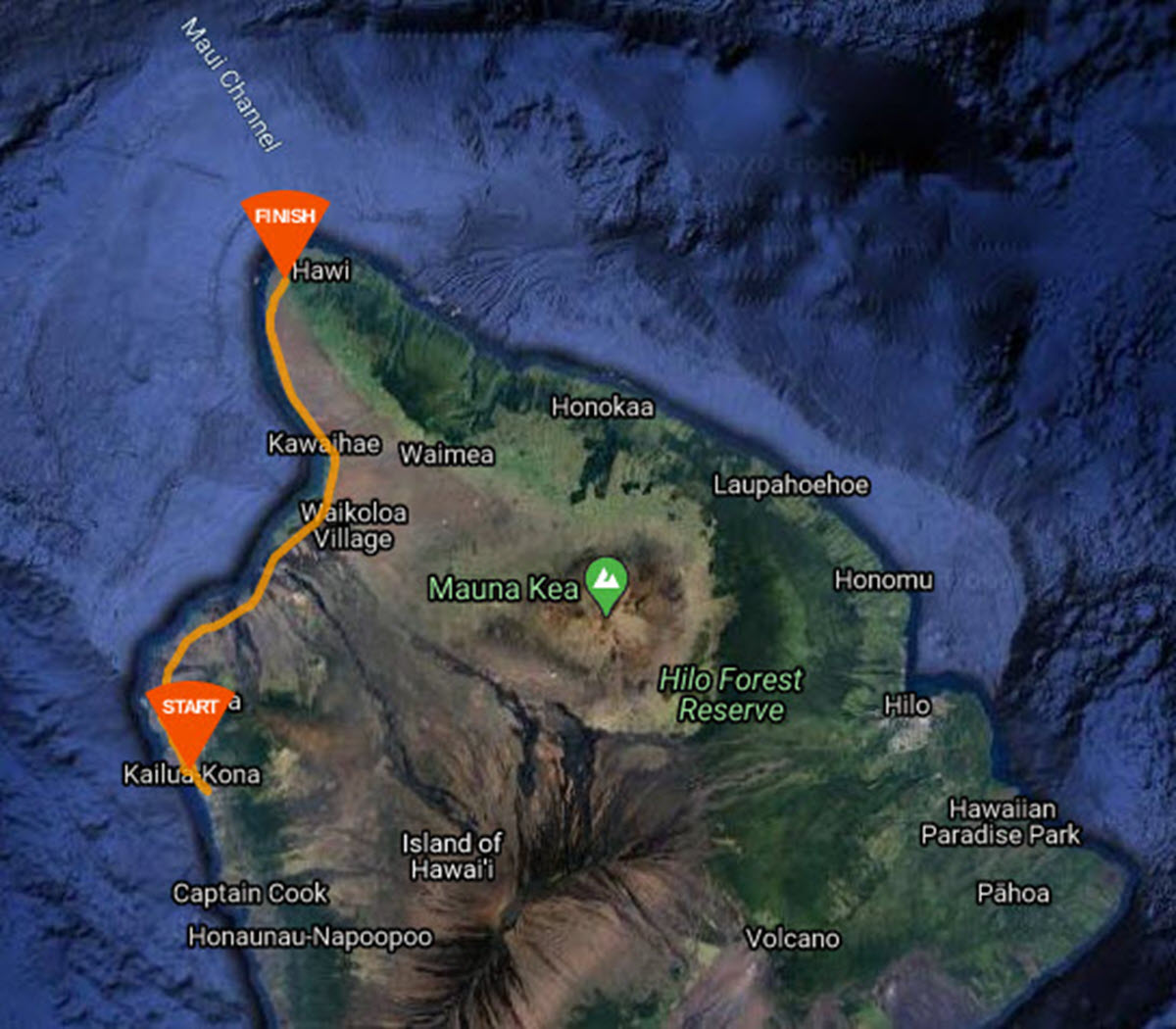 An IRONMAN 70.3, also known as a Half IRONMAN, is one of a series of long-distance triathlon races organized by the World Triathlon Corporation (WTC). The "70.3" refers to the total distance in miles (113.0 km) covered in the race, consisting of a 1.2-mile (1.9 km) swim, a 56-mile (90 km) bike ride, and a 13.1-mile (21.1 km) run.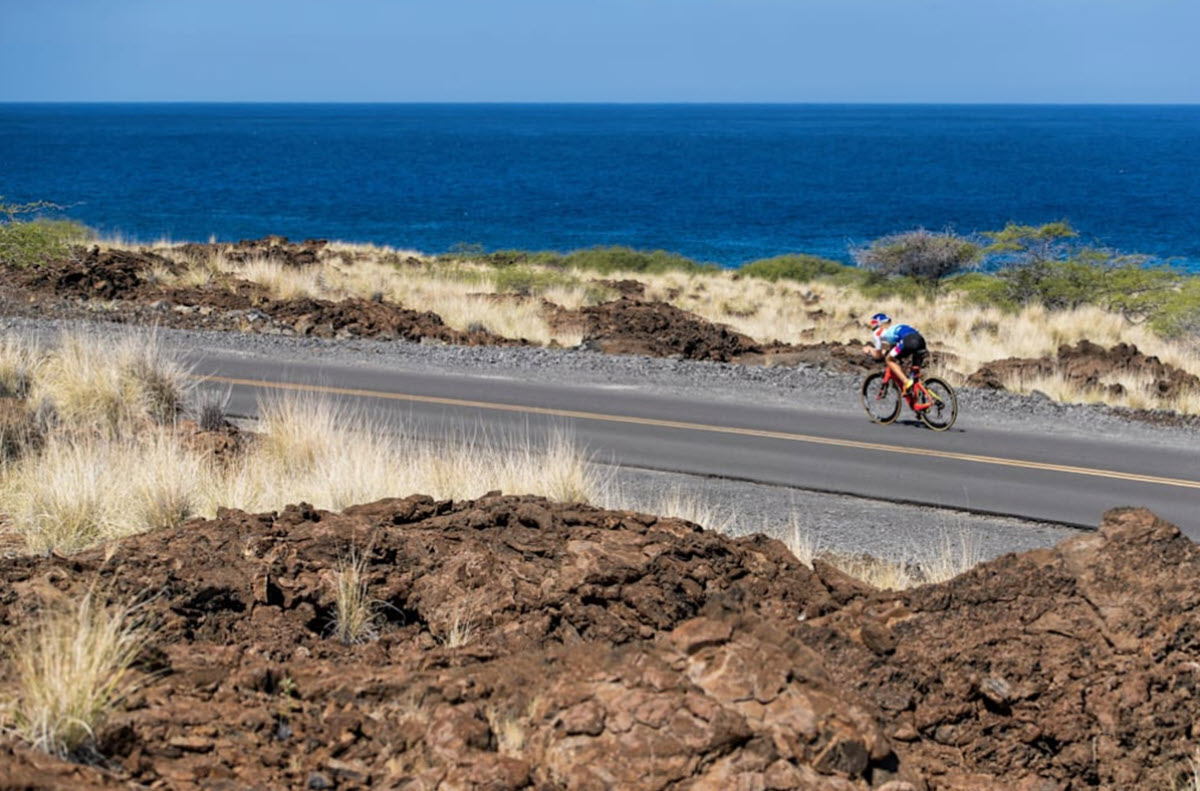 Distance: 90.25 km
Gradient: 730 m
[The route was introduced for the first IRONMAN VR Championship Series, where triathletes have an unprecedented opportunity to win 75 qualification slots for the upcoming Taupo IRONMAN 70.3 World Championships!]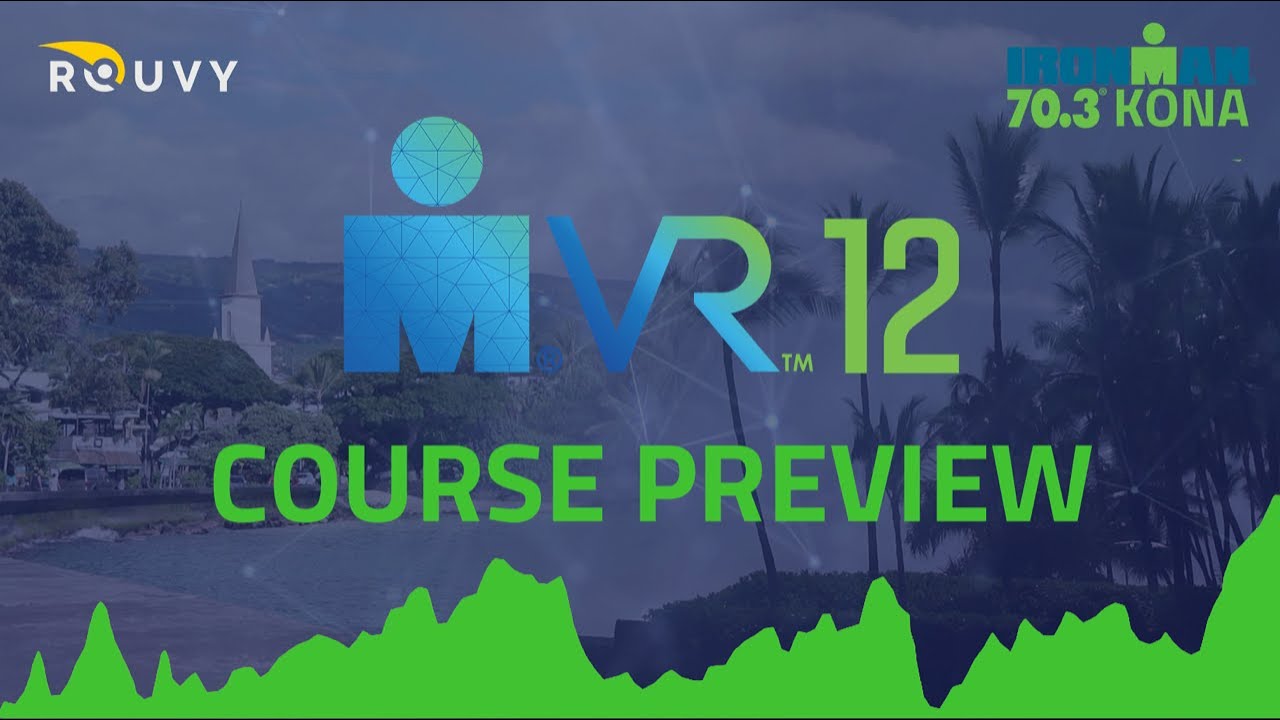 The route's start in Kailua-Kona bypasses the city and then continues south to Holualoa.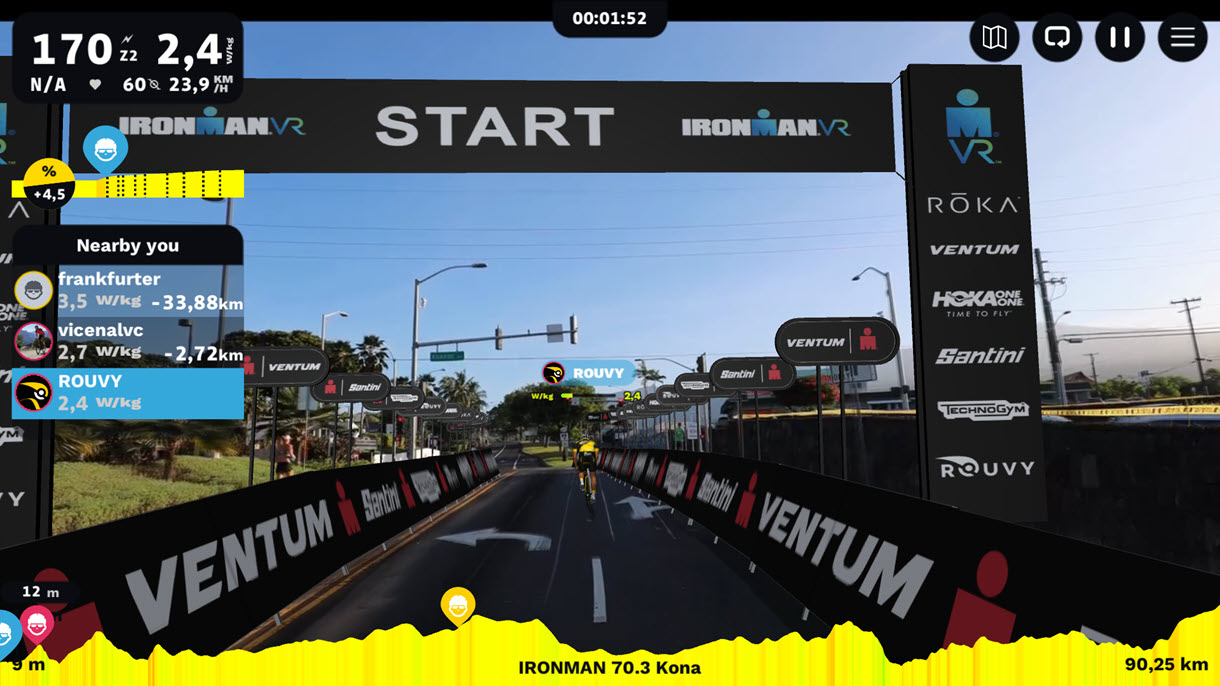 Start: Kailua-Kona
max.slope: 8 %
ascended: 730 m
avg slope: 1 %
Watch out for four points on the route, where you can gain or lose an edge - 7 km, 35 km, 62 km, and at 85 km last climb before the finish gate. Seven splits are waiting for you on this unique route.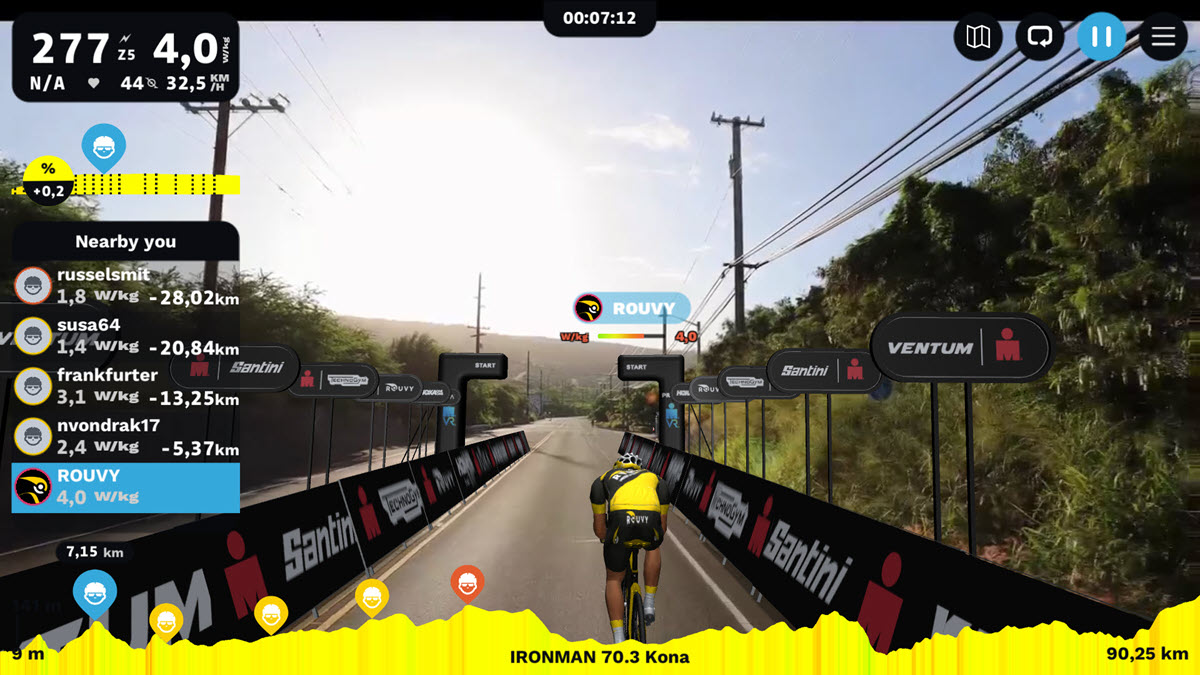 The first important point on the route is at the seventh kilometer where you turn back and head north along the west coast to Hawi. There are seven splits on the route.
About 22 km you enter a dry landscape full of lava and leave it for 54 km.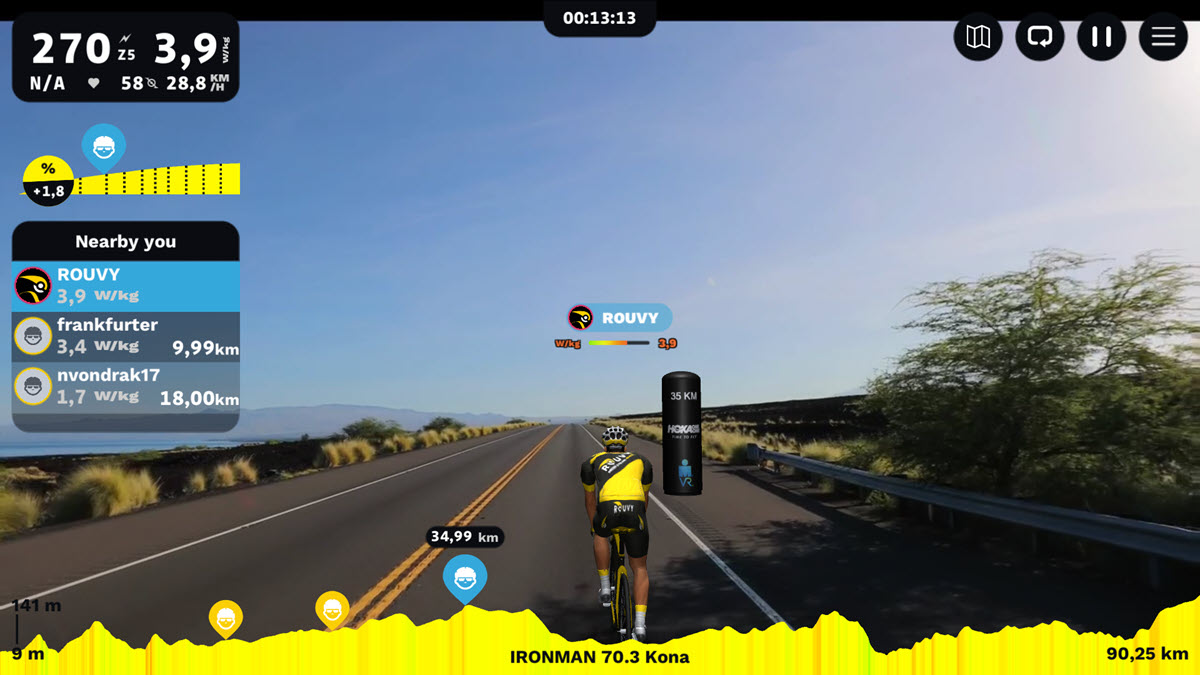 The second important point on the route is the peak at 35 km.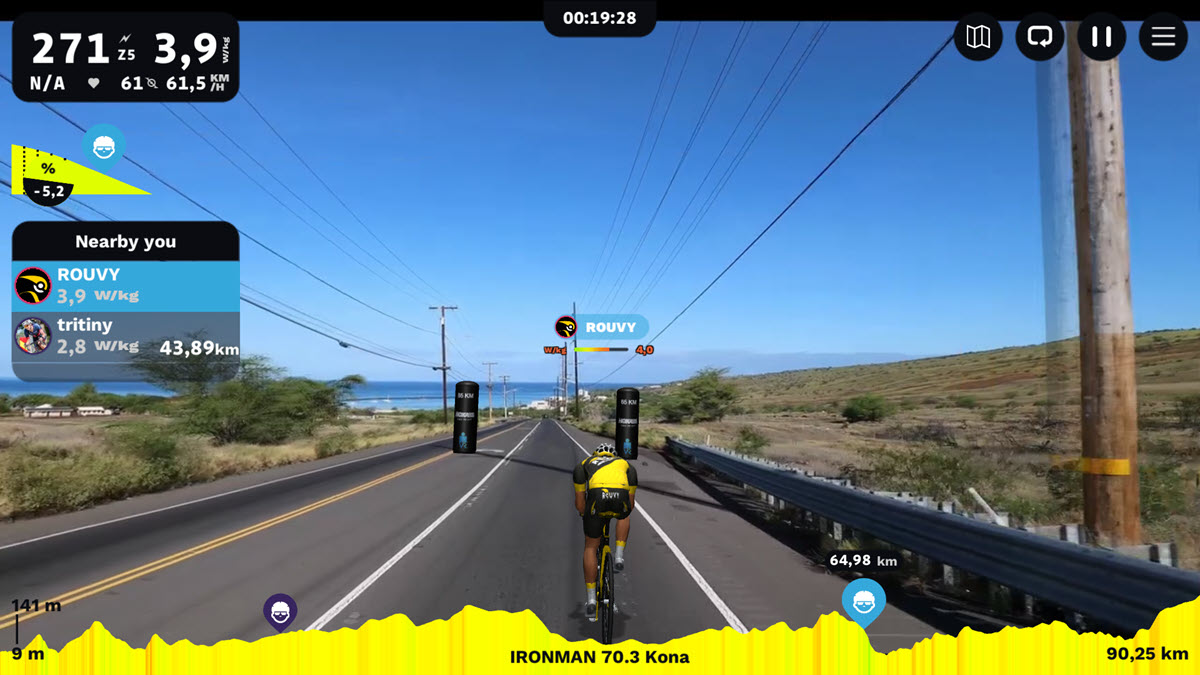 After overcoming the third difficult ascent on the route at 64 km, you will enjoy a descent with the smell and view of the ocean.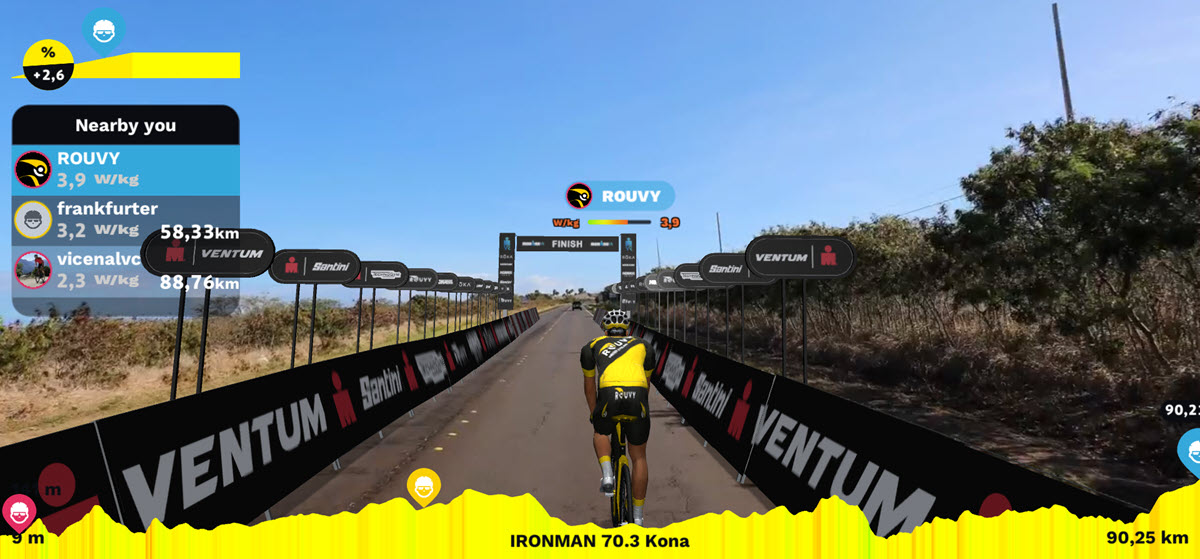 The recommendation: distribute the forces correctly. Eat and drink regularly, preferably every twenty minutes!
Details and profile:
https://my.rouvy.com/virtual-routes/detail/49724
ALOHA
Enjoy!