NOVEMBER FINALIST: "orbea7"
DECEMBER FINALIST: "elric"
JANUARY FINALIST: "sceva"
FEBRUARY FINALIST: "sandman1339"
Tasks to reach the next level
Collect 2500 points in this level.
Career Rules
Rouvy calculates the points for "Career Mode" based on TSS. 1 TSS = 1 Point (TSS is calculated automatically during the ride.)
All listed tasks for the level must be done in the level. It doesn't matter what routes you have finished in the past.
Accumulative tasks are calculated by the finished day of the last activity.
More in knowledge base here.
Prizes for the Level induction
2 random drawings for an ELEMNT ROAM GPS BIKE COMPUTER by Wahoo from among the chosen finalists, who were inducted in this level during the Rouvy Season 19/20 official period.
Every month, one person will be randomly chosen for the final draw.    

Date for the draw:  The final draw among the finalists is set to take place in September. (Final date is subject to a possible change.)
Terms and conditions:
Rouvy will contact the winner(s) immediately after the results of the drawing are announced.

Prizes are not exchangeable for money and are to be shipped to the winner(s) by Wahoo Fitness, according to standard shipment terms to their country.

Winner's photo with the unpacked prize is highly desirable for posting on social media for proof and encouragement for others.

 
*All terms & conditions regarding prizes and correlational policies are here.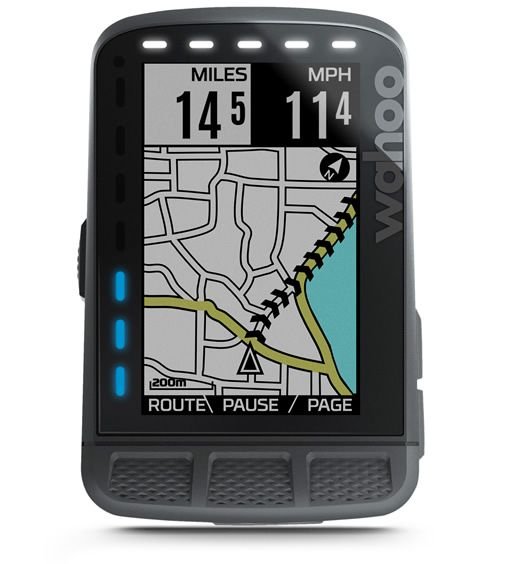 The Wahoo ELEMNT ROAM GPS bike computer is built for the ride. Its smart navigation features allow for on-device navigation including "Back on Track" re-routing which will get you to your destination even if you veer off course. The ELEMNT ROAM is the first Wahoo bike computer to include a color screen. The ELEMNT ROAM also includes an ambient light sensor, so the screen backlight and LED lights will automatically adjust based on lighting conditions both indoors and outdoors. With longer battery life, you can explore for up to 17 hours before you need to recharge. The ELEMNT ROAM GPS bike computer makes it simple to explore - whether you need turn-by-turn directions or just want to find the fastest way home. It's on-device navigation features and powerful integrations are designed to help you roam with confidence.