OCTOBER WINNERS: "gaby0762", "mzx9r", "trikim"
NOVEMBER WINNERS: "williamholby", "waslehp", "ngaskill"
DECEMBER WINNERS: "algoedt", "razopp", "JerryHuang"
JANUARY WINNERS: "biffboff", "sme81623", "ucwrestling1"
Tasks to finish the level
Collect 400 points in this level.
Career Rules
Rouvy calculates the points for "Career Mode" based on TSS.  1 TSS = 1 Point (TSS is calculated automatically during the ride.)
All listed tasks for the level must be done in the level. It doesn't matter what routes you have finished in the past.
Cumulative tasks are calculated by the finished day of the last activity.
More in knowledge base here.
Prizes for the Level completion
3 random draws every month for the Saris package (neck gaiter & beanie). Those who have completed this level during the Rouvy Season 19/20 official time period will be entered.
1 Grand Prize: A random draw in August/September for an H3 Direct Drive Smart Trainer for the rest of the participants who were inducted into this level during the Rouvy Season 19/20 official period.      
Terms and conditions
Rouvy will contact the winner(s) immediately after the result of the drawing announcement.

Prizes are not exchangeable for money and to be shipped to the winner(s) by Saris according to standard shipment terms to your country.

Winner's photo with the unpacked prize is highly desirable for posting on social media for proof and encouragement for others.

 
*All terms & conditions regarding prizes and correlational policies are here.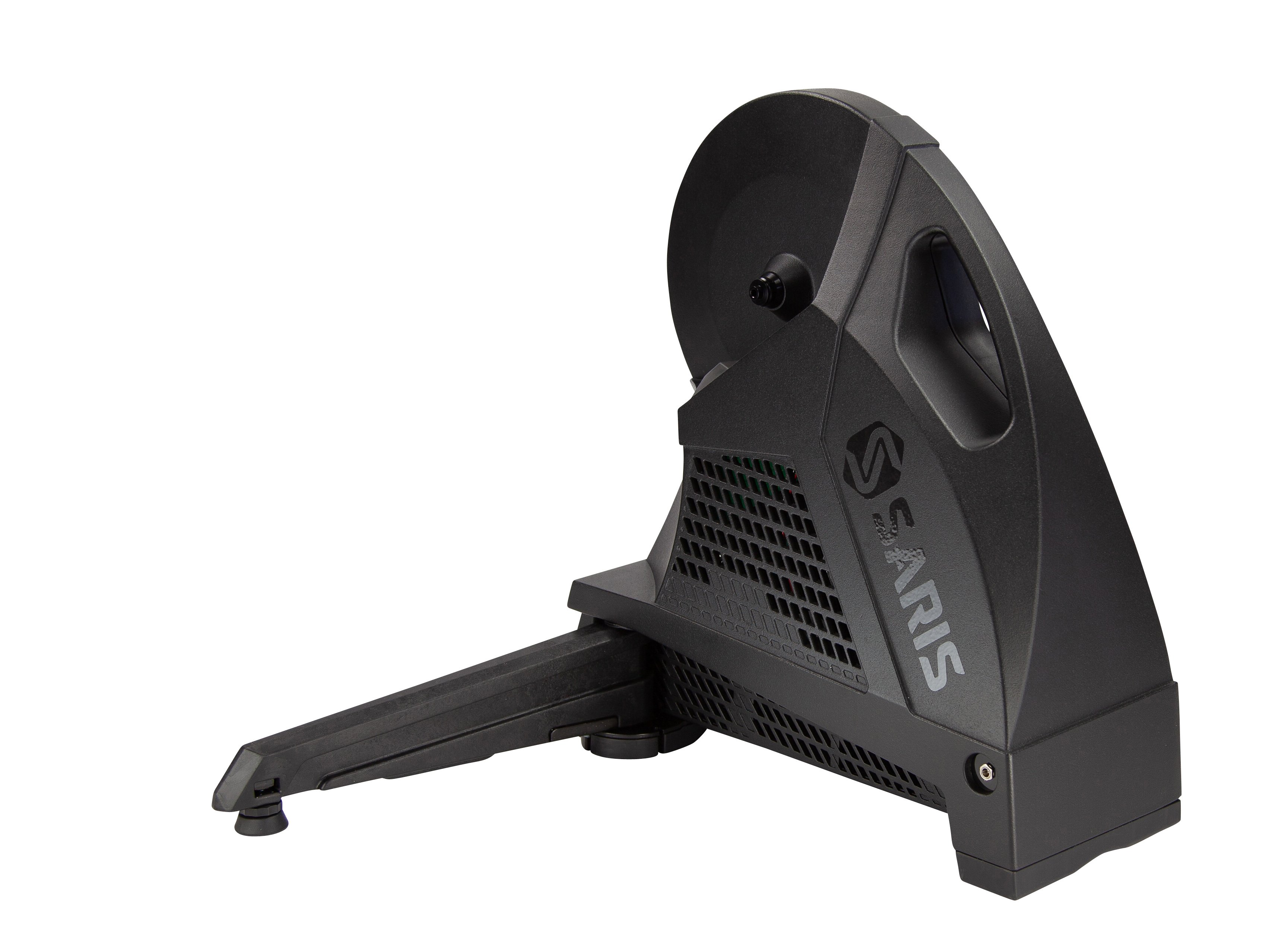 Reliable. Durable. Quieter Than Ever Before.
When it comes to indoor bike trainers, the most frequently asked question is: how quiet is it? Taking this to heart, our Madison, Wisconsin-based team put this query under the microscope and set a goal to build a trainer so quiet, that the only sound is that of your drive train.

The result? A direct drive smart trainer that touts a sound specification of 59 decibels at 20 mph. In other words, the H3 is five times quieter than previous generations, making it the quietest smart trainer to ever leave our doors.